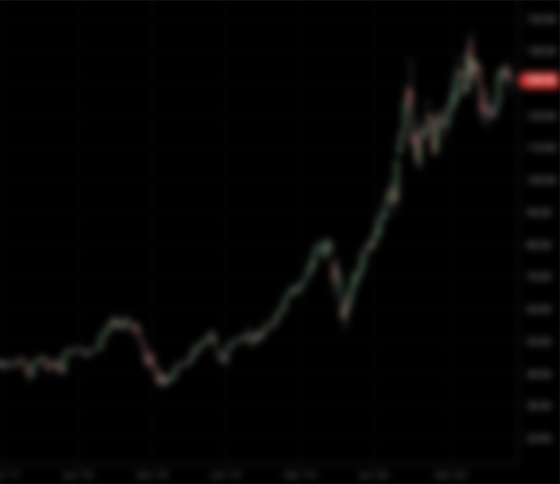 Raised

$200M

CIK

1825413

SPAC Ticker

BIOTU

Focus

Healthcare, Biotech, Technology, Software
Dr. Michael Shleifer, serves as our Chairman of the Board and Chief Executive Officer . For more than 20 years, Michael has been a leading driver in healthcare innovation. Michael spent four years at L'Oréal (OTCMKTS: LRLCY) before co-founding SPRIM in 2001, of which he is a Managing Partner and which now employs over 500 people in 17 countries, providing consulting and CRO services and stewarding life science clients through the development and delivery of commercially successful health solutions. In 2015, leveraging SPRIM's novel vantage point in the life sciences industry and the significant deal flow opportunity such positioning affords SPRIM, Michael founded SPRIM Ventures to invest in biotech and digital health solutions with the potential to create new solutions or products in their categories. SPRIM Ventures partnered with Tikehau Capital (EPA: TKO) in 2017 to launch two healthcare and biotechnology focused venture capital funds: TKS1, which launched in 2018 and TKS2, which launched in 2020. To date, the portfolio companies of these funds have grown to a valuation of more than $200 million. Michael received a Masters in Biochemistry from Université Paris Descartes, Paris V, a Masters in Political Science and Economics from Institut D'Etudes Politiques Sciences Po Paris, and a PhD from Pharmacology from Pharmacology from Université Paris Descartes, Paris V.
Ivan Jarry serves as our Chief Operating Officer . Ivan is the co-founder and a Managing Partner of SPRIM since June 2001. Additionally, since March 2020 he has served as the Chief Executive Officer of ObvioHealth, Over the course of his career, Ivan has created and grown over 40 companies in the health innovation space ranging from consulting practices to CROs, digital health and biotech ventures. A global entrepreneur having lived and worked in 8 countries, Ivan is fluent in 4 languages. Whether for CROs or advisory SPRIM clients or for SPRIM Ventures, Ivan has a proven track in the healthcare field for identifying market gaps and then leading organizations through the different stages of their development to bring relevant products and services to scale quickly and with operational excellence. Ivan's expertise lies in seeding and then structuring businesses for rapid growth through platform and process scalability, data integration and effective leadership. He has a proven ability to spearhead complex projects and inject capital investment where needed to amplify competitive advantage, while maximizing operating efficiencies. His passion for curating, developing and motivating collaborative teams to create a high performing and enduring culture has translated to significant growth in both revenue (up to 7 times year-over-year) and valuation (more than $200 million over the past 2 years) for the ventures under his leadership. Ivan received his Masters from EDHEC Business School in France.
Albert Hummel serves as our Chief Investment Officer and a member of our Board of Directors . With over 40 years of diverse business and capital markets experience, Al has a history of recognizing valuable business opportunities early on and capitalizing on their intrinsic value, especially in the healthcare market. He has extensive experience in managing research and development projects, as well as managing complex litigation regarding patent rights, contracts and shareholder disputes. Al is currently a Senior Partner of SPRIM, where he has been since 2014. From 2010 to 2013, he was the Chief Executive Officer and President of the formally publicly traded Obagi Medical Products, when the company's market capitalization was approximately $180 million. As Chief Executive Officer and Director of Cobrek Pharmaceuticals, Inc. from 1998 to December 2012, a private, venture-backed company, Al led the company out of near bankruptcy by instituting a system to locate and exploit special market situations within specific drug sectors. The result was a shorter drug discovery process and a reduction in drug development time. Cobrek was acquired by Perrigo Company PLC in 2012. As Chief Financial Officer of Watson Pharmaceuticals Inc. from October 1991 to December 1994, which became Allergan PLC through multiple acquisitions, Al oversaw the firm's initial public offering and also developed its operations' funding strategy and was a member of its board for 28 years. He was CEO, President, co-Founder and Board member of Bradley-Hummel & Company, a firm that provided investment banking services in the healthcare, energy, and financial service industries. Al began his career at Merrill Lynch in New York where he served as a Vice President and provided investment banking services to private, corporate and government (US and foreign) clients. Al received a B.S. from St. Joseph's University and an MBA from Indiana University.
Thomas Fratacci serves as our Chief Financial Officer and Treasurer . Thomas has 20 years of experience in corporate finance and business management in B2B environments. He is responsible for all finance functions within SPRIM and SPRIM Ventures. Thomas began his career at Arthur Andersen and KPMG, and participated in the early years of SPRIM's development, both in Asia and the US. After his accounting firm experience, Thomas spent 8 years within the WPP Group, successfully leading Kantar AV's consulting activities in France, Italy and Russia, managing a team of 30 plus and improving all performance key performance indicators while scaling up reporting processes and compliance metrics. Since May 2018, Thomas has been the Group Chief Financial Officer at SPRIM Ventures, developing robust business models for all of the key ventures within SPRIM's portfolio companies, to support the several financing rounds and exits. Prior to SPRIM, from 2015 to 2017 he was a finance and operations independent consultant at Karner Blue. Thomas received his Masters from EDHEC Business School in France.
Bruno Montanari is a Director of our company and will commence his service upon the completion of this offering. Bruno brings to our company a wealth of international experience and network in emerging biotech and life sciences. Currently, Bruno is a partner at Seroba Life Sciences, a leading European venture capital fund based in Dublin, where he has been since 2017. Bruno represents Seroba as a member of the board of directors of Storm Therapeutics Ltd., an RNA epigenetics-focused company in Cambridge, England. He has a background in venture capital and in investment banking, with a focus on the pharmaceutical, biotechnology and medical device industries. Prior to joining Seroba in 2017, Bruno was a Partner at Omnes Capital (Paris), in charge of life sciences investments for the venture capital team, where he held board positions in companies such as Argenx (NASDAQ: ARGX), Poxel (EURONEXT: POXEL), and Themis (acquired by Merck & Co.). His previous venture capital experiences were at Atlas Venture (Paris/London), where he sat on the Board of companies such as Cellzome (acquired by GlaxoSmithKline), Newron (SWX: NWRN), Novexel (acquired by AstraZeneca), and at CDP Capital (Paris/Montreal). Bruno also served as an independent board member of iTeos (NASDAQ: ITOS). He started his career in 1999 in London, in the healthcare team of the investment banking divisions of Deutsche Bank and later Merrill Lynch. We believe he is well qualified to serve on our Board due to his extensive industry, investment research, financial market and related experience.
Paul Bernard is a Director of our company and will commence his service upon the completion of this offering. Paul is a retired Goldman Sachs partner, private investor and non-executive board director. He has lived and worked in Asia for 26 years. During his 19-year career at Goldman from 1990 to 1993 and 1995 to 2011, Paul built Goldman's market-leading Asia energy and chemicals research franchise and then as Co-Director of Investment Research, built one of the leading investment research teams in Asia. Given his breadth of pan-Asian experience and as a long-serving member of Goldman's Asia Management Committee, Paul was involved with many of the firm's strategic growth efforts in Asia. Since retiring from Goldman, Paul has become a successful private investor and valued board member. Paul is a non-executive director of Conrad Petroleum Ltd., Castle European Ltd. and Sandbox Edutainment Holdings Limited. Paul earned a B.A. from the College of the Holy Cross and an MBA from Stanford University. He is a CFA charter holder. We believe he is well qualified to serve on our Board due to his extensive industry, investment research, financial market and related experience.
Aaron Kim is a Director of our company and will commence his service upon the completion of this offering. Mr. Kim is co-founder and Managing Partner of Valparaiso Capital Partners, an Asia-focused private equity firm regionally based in Singapore. He has been with Valparaiso since 2008. Valparaiso invests in Asian businesses and assets that provide institutional investors with specific participation on a direct investment and non-discretionary basis. Valparaiso co-invests, acts as the sponsor of and represents principal investors for each of its projects. With Board level representation, larger investors have included sovereign wealth funds, public and private university endowments, insurance companies, private equity funds, and multi-family offices. Mr. Kim has been involved in private equity principal investing since 1995 in Asia, leveraging his experience in technology, investment banking, and real estate development, including BSL-2 biology and chemistry laboratory facilities. He has directly managed businesses, mergers and acquisitions, construction developments, information technology infrastructure developments, and exits for over $2 billion in transactions. Prior to Valparaiso, he was Executive Director and head of operations at AXA Japan when it acquired Nippon Group Life in 2000 for $2 billion, where he was responsible for IT and operations, as well as business restructuring activities. From 1997 to 1999, he advised the Brunei Investment & Commercial Bank, which is wholly-owned by the Brunei Investment Agency, the nation's sovereign wealth fund. From 1990 to 1997, he was Vice President at Citibank in New York, Hong Kong and Singapore in corporate finance, advisory and strategic planning roles. Mr. Kim has a Bachelor's of Science in Business Administration and Masters in Economics from Boston University. He has working fluency in Japanese and Korean, and he is an American national, originally from Menlo Park, California. We believe he is well qualified to serve on our Board due to his extensive industry, investment research, financial market and related experience.
Advisors
Tanguy Serra will serve as an advisor of our company and will commence his service upon the completion of this offering. A Co-Founder of GoodFinch, an environmental, social and governance-focused asset manager, Tanguy brings extensive experience across capital markets, clean energy, and financial technology. As President and Chief Investment Officer of Loanpal, where he has been since January 2018, he quickly helped that company establish market dominance as the top solar project lender in the U.S. Prior to his current roles, Tanguy spent several years in investment banking with Merrill Lynch, Morgan Stanley (London), nearly a decade investing institutional capital at TPG, co-founded Vivint Solar, and served as Chief Operating Officer and President of SolarCity from May 2013 to November 2016 (now a subsidiary of Tesla, Inc.), where he oversaw 10,000 employees, and helped that company achieve a 40% market share. A key member of SolarCity's a successful management team, Tanguy oversaw origination of approximately 17,000 solar systems per month and tracked performance of hundreds of thousands of systems across geographies. Mr. Serra attended Lycee Montaigne and ESCP Business School.
Michael Tillman will serve as an advisor of our company and will commence his service upon the completion of this offering. Mr. Tillman currently serves as a director of AmatarGroup Singapore & Germany, which he founded in March 2020. In this position, Mr. Tillman is responsible for incubator and seed-investments, providing strategic and commercial advice. He has also served as the President and Chief Executive Officer of Vela Holdings PTE. Ltd., Singapore. Vela Holdings PTE Ltd., of which Mr. Tillman was the CEO and co-founder, entered judicial management under Singapore law in February 2015 ending September 2015 when the company resumed normal operations. The judicial management of Vela Holdings arose from unique events and market factors that we do not believe are relevant to Mr. Tillman's role with us. Mr. Tillman currently serves on the board of Helaxy Inc. Delaware, Tip Biosystems Pte. Ltd. Singapore, and Nanorepro AG. Michael Tillman attended the University of Hamburg.