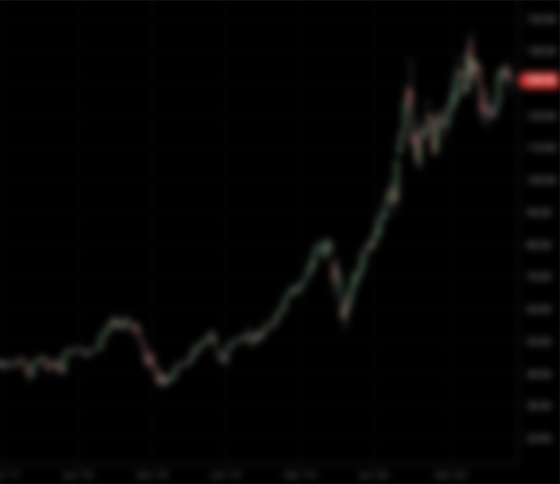 Kismet Acquisition Three Corp.
Raised

$250M

CIK

1826059

SPAC Ticker

KIIIU

Focus

Technology
Ivan Tavrin, serves as our founder, Chief Executive Officer and Director . Since June 2020, Mr. Tavrin has been the Chairman and Chief Executive Officer of Kismet One (Nasdaq: KSMTU), a blank check company formed for substantially similar purposes as our company, which has not yet announced or completed its initial business combination. Kismet One sold 25.0 million units in its initial public offering, generating gross proceeds of $250.0 million. Mr. Tavrin is the founder and principal of Kismet Capital Group, a private investment group, which he founded in 2017 and has managed since its inception. In that capacity, and as part of Kismet Capital Group's investment strategy, Mr. Tavrin, through special purpose entities controlled by him, acquired LLC Gallery Service in 2018 and acquired an indirect controlling interest in Vertical LLC in 2019. From 2012 to 2016, Mr. Tavrin served as chief executive officer of PJSC MegaFon, or MegaFon, the second largest telecommunications operator in Russia as of December 31, 2016, having led its US$1.8 billion initial public offering and dual listing on the London Stock Exchange and Moscow Exchange in 2012, which was the largest initial public offering of a telecommunications company in Russia at that time. Mr. Tavrin oversaw MegaFon's growth from 27% to 30% of market share between 2012 and 2015 and a more than two-fold increase in the OIBDA-Capex in the same period. Prior to this, Mr. Tavrin founded UTH Russia Limited, or UTH, one of the largest independent media broadcasting groups in Russia and served as its chief executive officer from its inception in 2009 to 2011. Mr. Tavrin has served as Chairman of the Board of Directors of UTH from 2012 to 2016. In 2015, he led UTH in a transaction to acquire a 75% interest in CTC Media which was at the time listed on Nasdaq. Under new leadership, CTC Media's profitability improved significantly within the first 12 months of operations after the time of the acquisition. In 2011, UTH formed a joint venture with The Walt Disney Company, or Disney, resulting in Disney buying 49% of one of UTH's television channels for $300 million, the only transaction between Russian shareholders and a major U.S. film studio of such scale.
In 2019, Mr. Tavrin led an acquisition of an indirect controlling interest in Vertical LLC, one of the leading independent telecommunications infrastructure operators in Moscow. In 2018, Mr. Tavrin, through LLC Media-1, completed an acquisition of LLC Gallery Service, the second largest out-of-home (OOH) advertising operator in Russia and the largest digital OOH operator across the country. In 2013, Mr. Tavrin purchased a significant minority stake in VK, a leading social network in Russia, from its founder facilitating a resolution of a complicated corporate situation. The following year, he sold this stake to Mail.ru Group, VK's major shareholder, which later became a critical step for Mail.ru Group to consolidate control in VK and alignment of interests of all stakeholders. From 2009 to 2011, Mr. Tavrin held a controlling stake in Netbynet, one of the leading fiber to the home ("FTTH") operators in Moscow and central Russia, or NBN. He aided NBN's expansion through the acquisition of 30 local internet service providers and subsequently sold NBN in an auction process, in which MegaFon was the successful bidder. Starting in 2006, Mr. Tavrin built "Vyberi Radio," a leading regional radio network via a roll-up of 55 stations. In 2001, Mr. Tavrin founded Regional Media Group, which he subsequently merged into a television network TV3, becoming its largest individual shareholder and president, and grew the combined business through the acquisition of numerous regional television assets. He then sold the company to Prof-Media for approximately $550 million. Mr. Tavrin currently serves as a board member of Holding Vyberi Radio LLC and Disney Channel Russia. Mr. Tavrin is a graduate of the Moscow State Institute of International Relations (MGIMO).
We believe that Mr. Tavrin is well qualified to serve as a director due to his extensive leadership and investment experience and his broad network of contacts.
Martin Avetisyan has agreed to serve on our board of directors as an independent director upon the closing of this offering. Mr. Avetisyan currently serves as Chief Growth Officer and board member of FARFETCH Limited (NYSE: FTCH), a global platform for the luxury fashion industry, which he joined in 2014. Since then Mr. Avetisyan has contributed to FARFETCH's efforts in setting up in multiple international markets, including Russia, China, Japan and the Middle East. He also helped accelerate the global growth of the company through key deals. Mr. Avetisyan was previously the founder and CEO of iMall, an award-winning fashion marketplace, which was acquired by FARFETCH in 2015. Mr. Avetisyan holds a BSc in Economics from Yerevan State University and an MBA from London Metropolitan University.
We believe that Mr. Avetisyan is well qualified to serve as a director due to his experience leading international growth and creating strategic partnerships, as well as his past entrepreneurial experience.
Clifford Tompsett has agreed to serve on our board of directors as an independent director upon the closing of this offering. Mr. Tompsett served in various roles at PriceWaterhouseCoopers LLP ("PwC") from 1979 to 2017. Mr. Tompsett was a partner at PwC until he retired in June 2017. He was an audit partner until 2003 when he then specialised on capital markets and transaction work advising companies on the execution of complex transactions on the London, U.S. and Hong Kong markets. He founded and led PwC's Global IPO Centre and founded and built PwC's Equity Advisory business. He has significant experience working with companies in Russia, the Commonwealth of Independent States and other emerging markets, including companies in the telecommunications, media and technology sector, on preparing for an IPO, including advice on corporate governance, financial reporting, controls and risk management. He also has extensive experience working with special purpose acquisition companies on their initial public offerings and initial acquisitions. Since August 2020, Mr. Tompsett has served as a director of Kismet One. Mr. Tompsett is a Non-Executive Director and Chair of the Audit Committee of Reed Global Limited, a recruitment business, and was until August 2020 the Senior Independent Director and Chair of the Audit and Risk Committee of Cello Health plc. He is a Fellow of the Institute of Chartered Accountants in England and Wales, and has an MA in Chemistry from Oxford University.
We believe that Mr. Tompsett is well qualified to serve as a director due to his wide-ranging experience in complex capital markets transactions.
Ross Z. Lukatsevich has agreed to serve on our board of directors as an independent director upon the closing of this offering. Mr. Lukatsevich is the Founder, Chairman and Chief Executive Officer of Tanzin Capital LLC, an investment firm focused on private equity and growth equity investments in technology, media and telecom, which he founded in 2013. Since 2013, he has also been Partner and Co-founding Investor of One Zero Capital, a fintech investment firm. From 2016 to 2018, Mr. Lukatsevich was Senior Advisor to LetterOne Technology, a privately held investment group. He was previously a Partner at Access Industries, Inc. and an investor at General Atlantic Partners. Mr. Lukatsevich started his career as an analyst in the mergers, acquisitions and restructuring department of Morgan Stanley. Mr. Lukatsevich graduated with high honors from Duke University with B.S degrees in Computer Science and Economics. He is a member of the Council on Foreign Relations, a fellow of the Wexner Foundation Heritage Leadership Program and a member of Natan.
We believe that Mr. Lukatsevich is well qualified to serve as a director due to his executive and leadership experience with growth equity investments, including in the technology sector.