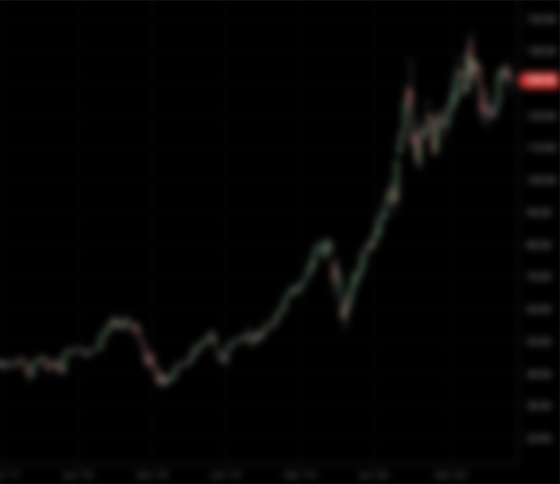 Sports Ventures Acquisition Corp.
Raised

$230M

CIK

1826574

Focus

Sports, Media, Entertainment, Technology
Alan Kestenbaum, our Chairman of the Board and Chief Executive Officer since inception, has extensive investing and operating experience as well as a track record in turnarounds and restructurings. Mr. Kestenbaum formed and served as chairman and CEO of one of the early and most successful special purpose acquisition companies in 2006, International Metals Inc., which acquired Globe Metallurgical Inc. in 2007. The combined company achieved a peak market capitalization of $1.8 billion in 2014, or $28 per share before the company merged into Ferro Atlantica to create Ferroglobe in 2016. Mr. Kestenbaum became a minority owner and limited partner of the Atlanta Falcons of the NFL, one of the largest sports-related transactions, in April 2019, which was among the highest amounts invested in the NFL history for a limited partnership stake. He has led large investor groups in pursuit of the Carolina Panthers and another high-profile sports asset. Mr. Kestenbaum has experience in other areas of content creation, as he operates a one-of-a-kind location filming destination that has been utilized by major networks, movie studios and streaming services at Stelco Inc.
Mr. Kestenbaum has been serving as Executive Chairman and Chief Executive Officer of Stelco Inc. (TSX:STLC) since February 2020, and previously served as its Chief Executive Officer from July 2017 to February 2019. Mr. Kestenbaum founded Bedrock Industries in June 2015, in partnership with Lindsay Goldberg, and since then, has been serving as its Chairman and Chief Executive Officer, responsible for setting the vision, strategy, investment objectives and providing direction to achieve the strategic objectives of the company. He was also the Executive Chairman and founder of Globe Specialty Metals from 2004 to 2016 and the former Executive Chairman of Ferroglobe PLC, a silicon and specialty metals company (Nasdaq: GSM) from January to December 2016. Prior to forming Globe Specialty Metals, Mr. Kestenbaum founded Marco International, an international metals trader and investor, in 1985 and led its expansion in North America and around the globe. Prior to founding Marco International, he was employed by Glencore from 1983 to 1984 and then Philipp Brothers in 1984. Mr. Kestenbaum has a B.A. in Economics from Yeshiva University and has been involved in numerous educational and community service boards. We believe he is well-qualified to serve on our Board due to his extensive industry, operational, finance and investment experience.
Robert Tilliss, our President and Chief Financial Officer , founded Inner Circle Sports in 2002 as a sports merchant banking boutique and has been serving as its CEO and Managing Member since 2002. He has over 30 years of history as a leader in the sports advisory and finance community domestically and internationally. Mr. Tilliss has led numerous high-profile assignments including the sale, acquisition and financing of teams across the five U.S. professional sports leagues and the top sports leagues internationally. Select notable deals include minority or control transactions with the Atlanta Falcons, Boston Celtics, New Jersey Nets, Atlanta Hawks, Memphis Grizzlies, Philadelphia 76ers, Milwaukee Bucks, Kansas City Royals, New York Mets, San Francisco Giants, New York Islanders, New Jersey Devils, Florida Panthers, Atlanta FC, Columbus Crew, Liverpool FC and G2 Esports, among many others. Mr. Tilliss is responsible for creating the framework for the league-wide financing facilities for the NBA, NFL, NHL and MLB. He also has extensive stadium/arena financing expertise having structured the financing for Oracle Park, American Airlines Center, Wembley Stadium, and has performed valuation, consulting and other activities for stadiums/arenas globally. Mr. Tilliss has executed capital raises for sports technology companies in the sports business services, software and media businesses and has invested in many of these companies. More specifically, he has evaluated and personally invested in sports ticketing, SaaS, esports teams and other related operating businesses.
Prior to founding Inner Circle Sports, Mr. Tilliss spent 15 years at J.P. Morgan as Managing Director and Group Head of the Sports Advisory & Finance Group from 1988 to 2002. Mr. Tilliss founded J.P. Morgan's sports investment banking practice in 1990 and leveraged the firm's products and services to become a leader in the sector. He was twice recognized by the Sports Business Journal as one of the "Industry's 40 under 40" and was recently recognized by Worth magazine as one of the "60 Most Powerful People in Sports." Mr. Tilliss is a frequent guest on Bloomberg TV, and has previously been quoted in the New York Times, Wall Street Journal, Sports Business Journal, CNBC, Variety and Crain's, among numerous other publications. He is a frequent panelist at sports business conferences and teaches classes at New York University, Columbia University and Harvard Business School. Mr. Tilliss contributes his time to the UJA Sports for Youth Committee, Big Brothers/Big Sisters and other non-profit organizations. Mr. Tilliss has a Bachelor of Arts degree from the University of Rochester. We believe he is well-qualified to serve on our Board due to his extensive industry, operational, finance and investment experience.
Daniel Strauss, our Chief Operating Officer , has been serving as the Chief Executive Officer of GlassBridge Enterprises (OTC: GLAE), a publicly traded asset management company, since 2019. Prior to that, he served as GlassBridge's Chief Operating Officer from March 2017 to December 2019. Mr. Strauss is a member of the board of directors of SportBLX Inc., a sports investment platform, since 2019, ARRIVE, the venture capital arm of RocNation, since 2017, and BrookLAN, the largest, dedicated esports & video game venue in New York since 2020. Mr. Strauss has over 10 years of experience in corporate finance as a portfolio manager and investment analyst in private and public equity through which he has developed a deep understanding of corporate finance and strategic planning activities. Mr. Strauss was a Portfolio Manager at Clinton from August 2010 to December 2019. At Clinton, Mr. Strauss was responsible for evaluating and executing private equity transactions across a range of industries and the ongoing management and oversight of Clinton's portfolio investments. From 2008 to 2010, he worked for Angelo, Gordon & Co., a diversified investment manager, as a member of the firm's private equity and special situations area. Mr. Strauss was previously with Houlihan Lokey, an investment bank, where he focused on mergers and acquisitions from 2006 to 2008. Mr. Strauss has served on the boards of directors of Pacific Mercantile Bancorp (Nasdaq: PMBC) from 2011 until 2015 and Community Financial Shares, Inc. (OTC: CFIS) from 2012 until its sale to Wintrust Financial Corporation in 2015. Mr. Strauss received a Bachelor of Science in Finance and International Business from the Stern School of Business at New York University.