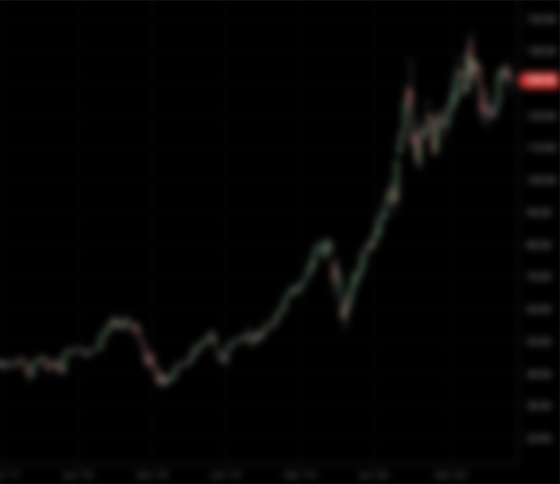 Reinvent Technology Partners X
Raised

$220M

CIK

1828109

Focus

Technology, Ecommerce, Payment Platforms, Gaming, Artificial Intelligence, Software, Healthcare, Automotive, Autonomous Vehicles, Transportation
Michael Thompson has been our Chief Executive Officer and Chief Financial Officer since December 2020 and a director since May 2021. He also is a co-founding member of Reinvent Capital. Mr. Thompson currently serves as Chief Executive Officer and Chief Financial Officer and a director of RTP, RTPZ and RTPY. Mr. Thompson was previously co-founder, managing member, and portfolio manager for BHR Capital, which managed as much as $1.9 billion of special situations funds from 2009-2016. Mr. Thompson played an active role in several of BHR Capital's portfolio companies, developing operating and financing strategies alongside management. While managing BHR Capital, Mr. Thompson was responsible for all portfolio construction, security selection, and risk management activities and oversaw the firm's investment team. He also led several investments in which BHR Capital took active protagonist roles. Additionally, since the early 2010s, he has made dozens of private investments. He has experience as a board member and regularly advises companies on business and financial matters. Mr. Thompson graduated magna cum laude with a B.B.A. in International Finance from the Honors Program at the University of Georgia, where he received Alumni, Governor's, and Hope Scholarships. Mr. Thompson was selected to serve on our board of directors because of his extensive investment experience as well as his experience developing operating and financing strategies alongside management.
David Cohen has been our Secretary since December 2020. Mr. Cohen is also the Chief Operating Officer and General Counsel of Reinvent Capital. His areas of expertise include mergers and acquisitions, public and private corporate and securities transactions, special situation investing, asset management, and reinventions. Mr. Cohen joined Reinvent Capital in 2018 as part of the founding team. Mr. Cohen currently serves as Secretary of RTP, RTPZ and RTPY. Since 2017, he has also worked as general counsel of certain of Mr. Pincus's business entities. From 2015 to 2017, Mr. Cohen served as Associate General Counsel of Zynga and led the legal team responsible for mergers and acquisitions, corporate governance, and securities and finance matters. Prior to this, he spent nine years in private legal practice, most recently as Senior Counsel in Proskauer's corporate and private equity groups. Mr. Cohen received an A.B. from Middlebury College and a J.D. from the University of Virginia School of Law.
Jennifer Pahlka will serve as a director following the completion of this offering. Ms. Pahlka is the founder and former executive director of Code for America, a national nonprofit. She previously served as U.S. Deputy Chief Technology Officer from June 2013 to June 2014 and helped found the United States Digital Service. Previously, she spent eight years at CMP Media where she led the Game Group, responsible for GDC, Game Developer magazine, and Gamasutra.com; there she also launched the Independent Games Festival and served as executive director of the International Game Developers Association. She is a graduate of Yale University. Ms. Pahlka was selected to serve on our board of directors due to her broad experience in the technology sector.
Joanna Rees will serve as one of our directors following the completion of this offering. Ms. Rees is a Managing Partner at West, a venture studio which works with partner companies including Twitter, Square, Impossible Foods, Prelude Fertility, Chegg, Proxy and New Front. Ms. Rees currently serves on the corporate board of FICO, Tentrr, Prelude Fertility, Boon Supply and HimForHer. Ms. Rees has served on the board of Care.com, Leapfrog, Quinstreet, Sabrix, Danger, Posit Science, Account Now, Post, The Coppola Company, National Venture Capital Association, NFTE, Endeavor, New Schools Venture Fund and as a Senior Partner of the B Team. Ms. Rees led the formation and capital raise for Endeavor Catalyst. She was also a candidate for Mayor of San Francisco in November 2011. She has significant experience in venture capital, finance and investment banking as the Founder of VSP Capital, along with roles at BA Securities and Vrolyk & Co. Ms. Rees previously worked in marketing and branding, having held several senior marketing leadership positions with Groupe Danone and DMB&B. She was named a Global Leader for Tomorrow by the World Economic Forum and a Henry Crown Fellow by the Aspen Institute, where she also serves as a seminar moderator. Ms. Rees is the Board Chair of The Representation Project. She earned her M.B.A. from Columbia University and a B.S. from Duke University. Ms. Rees was selected to serve on our board of directors due to her experience investing in, advising and building leading growth companies and deep connections across a wide range of industries, including the technology and education industries, and access to thought leaders worldwide.
Alison H. Rosenthal will serve as one of our directors following the completion of this offering. Ms. Rosenthal is founding partner of Leadout Capital Management LLC, a venture capital firm. Since March 2017, she has served as an advisor to Wealthfront, Inc., an automated investment service. From September 2014 to January 2017, she served as Vice President of Strategic Partnerships at Wealthfront, Inc. From July 2013 until August 2014, Ms. Rosenthal served as Chief Operating Officer of MessageMe (acq. by Yahoo!), a company that developed and offered a multimedia messaging application for mobile devices. She served as Executive in Residence at Greylock Partners from December 2011 until February 2013. From February 2006 until January 2011, Ms. Rosenthal led various initiatives in the Business Development Department at Facebook, Inc., where she served as Senior Manager from February 2006 until July 2008 and as Head of the Global Operator Program, Mobile from July 2008 until January 2011. Ms. Rosenthal served as an associate at General Atlantic Partners, LLC, a global private equity fund focused on growth stage information technology investing, from February 2001 until June 2003 and as an analyst at Goldman, Sachs & Co. from July 1998 until July 2000. Ms. Rosenthal also served as a director for Autonation, Inc. from 2011 to 2019. Ms. Rosenthal was selected to serve on our board of directors due to her extensive financial expertise and operating and investing experience with technology companies, including experience founding, advising, managing and investing in and assessing business plans of and opportunities for these types of companies. Ms. Rosenthal is a graduate of Brown University (B.A.) and The Stanford Graduate School of Business (M.B.A.), where she is also a member of the teaching staff.
Board Observers
Reid Hoffman will serve as one of our board observers following the completion of this offering. He also is a co-founding member of Reinvent Capital. Mr. Hoffman is a highly accomplished entrepreneur and investor. He co-founded LinkedIn, served as its founding Chief Executive Officer, and served as its Executive Chairman until the company's acquisition by Microsoft for $26.2 billion. Early in his career, he was Chief Operating Officer and Executive Vice President and served on the founding Board of Directors of PayPal. Mr. Hoffman is a Partner at Greylock (joining Greylock in 2009), a leading Silicon Valley venture capital firm, where he focuses on investing in technology products that can reach hundreds of millions of people. Mr. Hoffman currently serves as Co-Lead Director of RTP and RTPZ and as board observer of RTPY. He also serves on Microsoft's Board and as a director or observer for a number of private companies including Apollo Fusion, Aurora, Blockstream, Coda, Convoy, Entrepreneur First, Nauto, Neeva, and Xapo. Additionally, Mr. Hoffman also serves on ten not-for-profit boards, including OpenAI, Kiva, Endeavor, CZI Biohub, Berggruen Institute, Research Bridge Partners, Lever for Change, New America, Do Something, and Opportunity @ Work. Mr. Hoffman also serves on the Visiting Committee of the MIT Media Lab. Over the years, Mr. Hoffman has made early investments in over 100 technology companies, including companies such as Facebook, Ironport, and Zynga. He is the co-author of Blitzscaling: The Lightning-Fast Path to Building Massively Valuable Companies and two New York Times best-selling books: The Start-up of You and The Alliance. He also hosts the podcast Masters of Scale. Mr. Hoffman earned a master's degree in philosophy from Oxford University, where he was a Marshall Scholar, and a bachelor's degree with distinction in symbolic systems from Stanford University. Mr. Hoffman has an honorary doctorate from Babson College and an honorary fellowship from Wolfson College, Oxford University. Mr. Hoffman has received a number of awards, including the Salute to Greatness from the Martin Luther King Center.
Mr. Hoffman has built an intellectual practice around entrepreneurship at scale. Through this, and his decade-long track record as a partner at Greylock, Mr. Hoffman has built a depth of experience and network connectivity across many diverse areas of the technology industry, including marketplaces, social networks, ecommerce, payments, artificial intelligence, autonomous vehicle technology, and transportation and logistics. Mr. Hoffman's network and expertise also expand geographically into networks of technology entrepreneurship across Asia, Europe, and Latin America.
Mark Pincus will serve as one of our board observers following the completion of this offering. He is also a co-founding member of Reinvent Capital. Mr. Pincus is an accomplished entrepreneur and investor. He founded several internet companies including Zynga, which pioneered social games to help establish gaming as a mass-market activity. Mr. Pincus currently serves as Co-Lead Director of RTP and RTPZ and as a director of RTPY. He is the Chairman of Zynga's Board (since May 2018) and previously served as Zynga's Executive Chairman (from March 2016 to May 2018) and twice as its Chief Executive Officer (April 2007 to July 2013 and April 2015 to March 2016), including when he returned in 2015 to lead its turnaround and reinvention as a mobile-first games company. Before Zynga, Mr. Pincus founded tribe.net, one of the earliest online social networks whose technology was acquired by Cisco Systems. He also founded Support.com, a provider of help desk service and support automation software, one of the first enterprise software companies to go to market with a subscription-based model. Support.com went public in 2001. Mr. Pincus also founded FreeLoader, Inc., a web-based, push technology news company, which was acquired by Individual, Inc.
Mr. Pincus has made numerous investments in many internet, media, and software companies, including Facebook, Twitter, Airbnb, Snap, Epic Games, Xiaomi, JD.com, and Niantic. He is also an active angel investor in technology startups. Mr. Pincus has prioritized social impact in his personal and professional life. Zynga was one of the first companies to use in-game virtual goods to allow players to contribute directly to disaster relief and other nonprofit efforts. Mr. Pincus was appointed by President Barack Obama to the Board of the Presidio Trust, a federal agency that operates the Presidio as part of the Golden Gate Recreation Area. He also regularly lectures to aspiring entrepreneurs at colleges and universities, including Stanford Graduate School of Business, Harvard Business School, and The Wharton School of the University of Pennsylvania. Mr. Pincus graduated summa cum laude from University of Pennsylvania's Wharton School of Business and earned an MBA from Harvard Business School.
Mr. Pincus has built an intellectual practice around product management. He was an early pioneer in reimagining product management for consumer internet products, notably the use of rapid testing and experimentation to inform design decisions in all stages of product development. He also developed a product roadmapping process that tracks engineering resources to expected outcomes. Mr. Pincus was among the first to bring these lessons to games, spawning an always-on, product-as-a-service operating model that empowers product teams to react in real time to user behavior by deploying product updates. Mr. Pincus co-created the Stanford Graduate School of Business course on Product Management with Professor Amir Goldberg.
Venture Partner
Marissa Mayer will serve as our venture partner . Our venture partner is a member of our sponsor and will assist with selecting and engaging prospective business combination targets. Our venture partner has other full-time professional commitments, and will have no fiduciary or contractual obligation to us.
Ms. Mayer is co-founder and Chief Executive Officer of Sunshine, a startup focused on making everyday tasks easier. Sunshine's first product is currently in private beta. Previously, Ms. Mayer was Chief Executive Officer and President of Yahoo. During her time at Yahoo, the company hired more than 5,000 people, grew user to more than 1 billion people worldwide, and transformed its business. Prior to Yahoo, Ms. Mayer spent 13 years at Google, where she was an early employee, the first woman engineer, and later served on the Operating Committee. For more than a decade, she played an instrumental role leading Google Search as well as Google Maps, Google News, and other consumer products. She also serves as a director of Walmart, Inc., Go Forward, Inc., a company that combines virtual and in-person primary care practice, and Maisonette, LLC, an online company focused on providing customized shopping experiences in children's luxury brands and boutique clothing, accessory, and home decor items. She previously served on the board of directors for AliphCom, which operated as Jawbone. She also serves on the board of the San Francisco Ballet, and she previously served on the board of the San Francisco Museum of Modern Art and the foundation board of the Forum of Young Global Leaders at the World Economic Forum. She graduated with honors from Stanford University with a BS in Symbolic Systems and a MS in Computer Science, specializing in artificial intelligence.