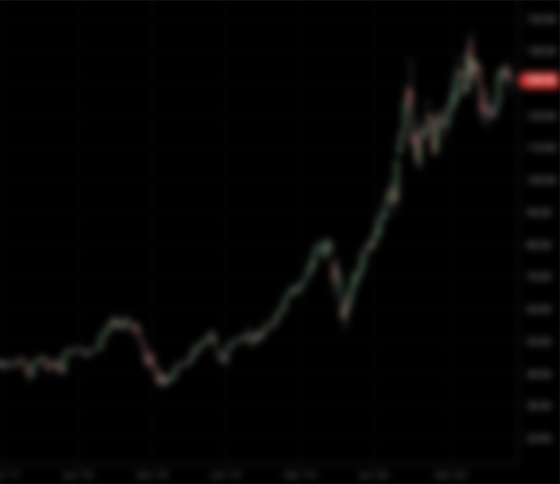 Doug Atkin has been our Executive Co-Chairman since our inception. Doug has been an investor, analyst, founder and senior executive in the financial technology industry for over 25 years. He is currently Co-Founder and Managing Partner at Communitas Capital, a venture fund he launched in 2018 with Tom Glocer (former CEO of Reuters) and Duncan Niederauer (former CEO of NYSE). Doug's career began in 1984 at Instinet, the world's first electronic stock exchange. He was the company's 22nd employee, and rose to become its CEO and lead its $464 million IPO. In 2002, he co-founded Efficient Frontiers, a consulting and research firm specializing in trading technology, regulation and market structure. Doug was also the CEO of Majestic Research from 2004 to 2008, a data-driven research firm catering to large global fund managers, which was acquired by ITG (NYSE: ITG) in 2010. In addition, from 2010 to 2014, Doug ran Guggenheim Partners' venture capital business. In 1999, New York Magazine selected Doug as one of its Top New Yorkers for his leading role in redefining the financial marketplace, and in 2000, Institutional Investor profiled him as one of its top 40 individuals making the greatest impact on e-finance. Doug has served as a board member for Instinet and Tibco Software. Doug has a Bachelor of Arts degree from Tufts University. (Doug is not related to our Chief Community Advisor and Director Nominee, Douglas Atkin.)
Chris Terrill has been our Executive Co-Chairman since our inception. Chris has had a long career leading and growing large digital marketplaces that are the brand leaders in their respective categories. From 1999 through 2005 he had several senior roles for Match.com (NASDAQ: MTCH) including head of marketing as well as leading new business launches such as Chemistry.com. From 2005 to 2006 Chris was head of marketing and product at Blockbuster Online (NYSE: BBI) and then joined Nutrisystem (NASDAQ: NTRI), where he served as SVP of eCommerce and then CMO and EVP of Ecommerce from 2007 to 2011. In 2011, Chris became CEO of ServiceMagic a subsidiary of IAC (NASDAQ: IAC), which he rebranded as HomeAdvisor and grew to become the largest home services marketplace in the world. In 2017, HomeAdvisor acquired Angie's List through a reverse merger, creating a new public company, AngiHomeServices (NASDAQ: ANGI), which Chris led through 2018. Chris serves on the boards of Realogy (NYSE: RLGY) and DataAxle (formerly InfoGroup) and recently joined Porch.com (a private company that has agreed to merge with blank check company PropTech Acquisition Corporation and expects to become a NASDAQ-listed public company when that merger is completed) as well as privately held Vacasa.com, the leading platform for vacation rental management. In the past he served on the board of privately held Neat.com and was on the advisory board of SafeGuard Scientifics (NYSE: SFE). He has a Bachelor of Science from the University of Texas as well as an MBA from University of Houston's Bauer College of Business.
Adam Roston has been our President and Chief Financial Officer since November 2020. Adam has nearly two decades of experience investing in and operating consumer and B2B technology businesses. He spent the last 9 years in various roles at IAC (NASDAQ: IAC), most recently responsible for identifying and developing IAC's future of work acquisitions. From 2018 to 2020 Adam was a Board member and then CEO of Bluecrew, a technology platform connecting hourly workers with W2 employment, which was named one of the "World's Most Innovative Companies" by FastCompany in 2020, as well as Executive Chairman of NurseFly, a marketplace connecting travel nurses with job opportunities across the United States from 2019 to 2020. From 2016 to 2019, Adam was CEO of IAC Publishing, a division of IAC including Dotdash, Investopedia, Dictionary.com, Ask Media Group and DailyBeast. Under his leadership the division went from losing approximately $12 million of EBITDA in the quarter he became CEO to generating approximately $70 million of annual EBITDA two years later. Adam began his career at IAC in 2011 as a Vice President of M&A and was subsequently promoted to be the Senior Vice President of M&A, responsible for all M&A and investments across IAC's portfolio of over 150 digital brands, along with the identification of new opportunities outside of IAC's core focus areas. Prior to IAC, from 2006 through 2011 Mr. Roston held progressively larger roles on the Corporate Development team at Microsoft (NASDAQ:MSFT), spending his final two years leading M&A for Microsoft's two enterprise software divisions. Adam began his career in investment banking at Merrill Lynch, spending two years based in London and two years in Palo Alto. He has a Bachelor of Arts in Economics and Philosophy from the University of California at San Diego.
Douglas Atkin is our Chief Community Advisor and will begin serving as one of our directors immediately following the completion of this offering. Since 2018, Doug has been an independent consultant for a variety of companies. Douglas was Global Head of Community at Airbnb from 2012 to 2017. He was also on its Leadership Team. At Airbnb, he developed the company's and the community's Purpose, led all community initiatives, including grassroots activism by hosts to change laws, and was Architect of Airbnb's Purpose, Core Values and Culture. He is Co-Founder (with Brian Chesky) and Chairman of Peers, a global movement for the Sharing Economy. Douglas is also Co-Founder of Purpose, an organization that mobilizes millions for social change. He is a former board member of AllOut.org, the world's largest LGBTQ movement, former Partner and Chief Community Officer at Meetup, the world's largest network of communities and a former brand strategist and partner at leading New York and London advertising agencies. Douglas has a Bachelor's degree in English Literature from the University of Sheffield. (Douglas is not related to our Executive Co-Chairman, Doug Atkin.)
Director Nominee, Mandy Ginsberg
Mandy is currently on the board of directors of Uber, since February 2020, and J.C. Penney Company, since July 2015. From December 2017 to March 2020, she served as the Chief Executive Officer of Match Group Inc., where she was responsible for the growth of a portfolio of industry-leading dating brands including Tinder, Match, Hinge, OkCupid, Meetic and PlentyOfFish. Mandy served in various roles at Match Group for over 12 years, driving growth, delivering breakthrough marketing campaigns, expanding internationally in emerging markets, spearheading the use of matching algorithms and establishing online dating as part of everyday culture. During her time at Match, Mandy served as the CEO of Match Group Americas from December 2015 to December 2017, where she was responsible for the Match.com, Match Affinity Brands, OkCupid, PlentyOfFish, ParPerfeito and overall North and South American expansion. Additionally, in 2014 Ms. Ginsberg was named CEO of The Princeton Review, where she added online services to the company's offerings, including tutoring and college counseling for a new generation of students. Ms. Ginsberg previously served on the board of directors of Care.com from February 2012 to December 2014 and Match Group, Inc. from December 2017 to March 2020. She holds an undergraduate degree from the University of California at Berkeley and an MBA from The Wharton School of the University of Pennsylvania.
Director Nominee, David Niles
David is Founder and President of G100 Companies and CEO of SSA & Company, which positions he has held since 2004. He currently sits on the board of Leading Edge Aviation, a portfolio company of Vance Street Capital, and Heritage Environmental Services. He is an investor in private companies and venture capital funds. David is Chairman of the board of the Deming Center for Quality and Competitiveness at Columbia Business School and is a member of the Gotham Chapter of YPO. David has extensive experience in building businesses, as a strategic advisor, private equity investor, and operating executive. Previously, David was a Partner at Castling Group, a management consulting firm and private equity fund with offices in New York, San Francisco and Los Angeles. Prior to Castling, David was a member of Booz, Allen and Hamilton's Media and Entertainment Practice, where he worked on numerous strategic and growth-related initiatives. David also has extensive experience with corporate operations, having run corporate development efforts for a division of Bertelsmann AG and having served as a Senior Advisor to the CEO of the Signature Group, a $1 billion membership-services company now owned by GE Capital. David started his career as an Account Executive with Ogilvy and Mather, where he led marketing programs for American Express. He holds an MBA, with distinction, from Columbia Business School and a BA from the University of Virginia.