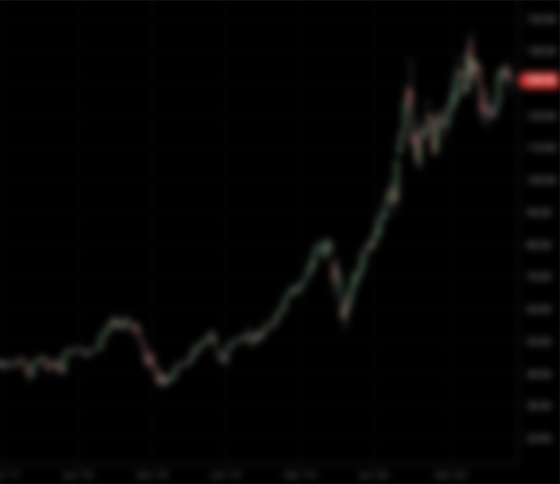 Compute Health Acquisition Corp.
Raised

$862M

CIK

1828608

Focus

Technology, Healthcare, Artificial Intelligence, Unicorns
Dr. Omar Ishrak has been Chairman of our Board of Directors since inception. Dr. Ishrak serves as Chairman of the Board of Directors at Intel. Dr. Ishrak was CEO of Medtronic from June 2011 to April 2020 and served as Executive Chairman and Chairman of the Board of Directors until he stepped down in December 2020. In January 2020, Dr. Ishrak was named independent Chairman of the Board of Directors of Intel. Dr. Ishrak has served as a member of the Intel board since March 2017. Prior to joining Medtronic, Dr. Ishrak was President and CEO of GE Healthcare Systems. He held several other roles at General Electric Company ("GE") during his 16-year tenure. Earlier in his career, Dr. Ishrak amassed 13 years of technology development and business management experience, holding leadership positions at Diasonics/Vingmed, and various product development and engineering positions at Philips Ultrasound. He was inducted to the American Institute for Medical and Biological Engineering (AIMBE) College of Fellows in 2016 and was elected to the National Academy of Engineering in 2020. Dr. Ishrak serves on the Board of Directors of the Cleveland Clinic, a nonprofit academic medical center. He is also a member of the Board of Trustees of the Asia Society, the leading educational organization dedicated to promoting mutual understanding and strengthening partnerships among peoples, leaders and institutions of Asia and the United States in a global context. In addition, he is a member of the Minnesota Public Radio Board of Trustees. He earned a Bachelor of Science degree and Ph.D. in Electrical Engineering from the University of London, King's College. He is also a Fellow of King's College.
Dr. Jean Nehmé has been our co-Chief Executive Officer since inception. Dr. Nehmé co-founded Digital Surgery in 2011 while training in plastic surgery in London and has continued to serve in his role after Digital Surgery was acquired by Medtronic in February 2020 to be integrated into the MITG Robotics division. Dr. Nehmé earned multiple awards for his research in innovation and application of surgical technology and simulation. He has presented at multiple international conferences and won the Founders Forum Singapore Rising Star award and the London Business School Deloitte Digital Health Award in 2015. Dr. Nehmé completed his masters in surgical technology at Imperial College London.
Joshua Fink has been our co-Chief Executive Officer since inception. He is the Managing Partner of Ophir Holdings, a private investment company, which invests across a broad spectrum of industries including technology, healthcare and natural resources. Mr. Fink is Vice Chairman of the Electrum Group LLC, a firm that primarily invests in the mining sector, with a focus on precious metals. Mr. Fink serves as a Senior Advisor at SoftBank Investment Advisors. He is an advisor to 8VC, a leading Silicon Valley venture capital firm founded by Joe Lonsdale. Mr. Fink is the Managing Partner of Luma Bio-IT SPV, an investment vehicle focused on emerging to mid-sized companies in the Bio-IT and pharma-IT spaces. He is also a Founding Partner at Ascendant Capital Partners, a vertically integrated real estate investment and operating vehicle with an investment focus on urban hospitality, data infrastructure and technology-enabled multifamily assets. Mr. Fink holds a BA from the University of Pennsylvania.
Hani Barhoush will become a director upon the effective date of the registration statement. He currently serves as the CEO of Disruptive Investments at Mubadala Investment Company and is responsible for overseeing a number of business units including Ventures and Growth, Credit Investments, as well as investment programs in France, China, and Russia and CIS. He also oversees Mubadala Capital, Mubadala's wholly-owned subsidiary focused on 3rd party asset management. He is also a member of Mubadala's Investment Committee. Mr. Barhoush joined Mubadala in 2004. Prior to joining Mubadala, Mr. Barhoush was a member of Merrill Lynch's New York-based investment banking team, where he focused on mergers and acquisitions. Mr. Barhoush holds a B.S.F.S. from Georgetown University's Edmund A. Walsh School of Foreign Service, an M.P.P. of from Harvard University's John F. Kennedy School of Government and a J.D. from Harvard Law School.
Gwendolyn A. Watanabe will become a director upon the effective date of the registration statement. She is the Vice President and General Manager for the Smith and Nephew US Robotics organization. Prior to January 18th, 2021, Gwen served as the Corporate Vice President of Global Corporate Development, Strategy and Strategic Relationships at Teleflex Incorporated. Ms. Watanabe joined Teleflex in July 2012 as a result of Teleflex's acquisition of Hotspur Technologies, Inc. She served as President and Chief Executive Officer of Hotspur beginning in 2009. Prior to this, she also served as a founding team member at Nellix Endovascular, Bacchus Vascular and AneuRx, all three of which were medical device start-up companies that were acquired. In addition, Gwen has been general partner of three venture funds and other private equity entities. Ms. Watanabe serves on the board of Misonix (Nasdaq: MSON) and formerly served on the Board of Directors of Hotspur Technologies (acquired by Teleflex), NovaSom (still privately held) and Practice Fusion (acquired by Allscripts). She holds an M.S. in Mechanical Engineering from Stanford University in the Design Division with an emphasis on Biomechanical Design, as well as an MBA from Harvard Business School with a focus on Finance and Marketing. She also holds a B.S. in Mechanical Engineering from the Massachusetts Institute of Technology where she simultaneously completed her pre-med requirements.