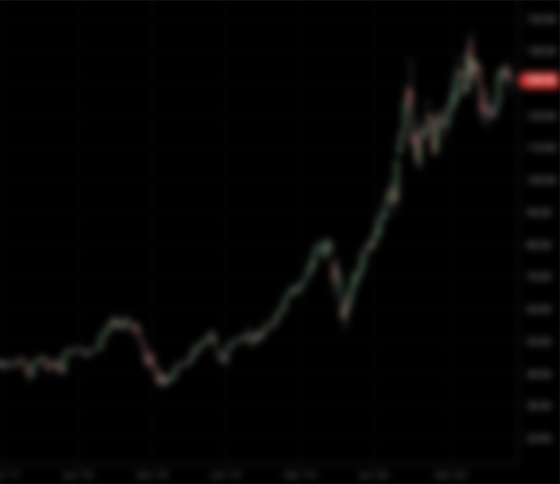 Integrated Energy Transition Acquisition Corp.
Raised

$150M

CIK

1829237

Focus

Energy, Natural Gas, Infrastructure
Richard W. Westerdale II serves as our Chief Executive Officer and Chairman of our board of directors . Mr. Westerdale has over 30 years of experience in the energy industry. Mr. Westerdale previously served as Senior Vice President and on the Board of Directors for Jiangnan Environmental Protection Group Inc., or JNG from 2018 until 2020. JNG is an international corporation that provides customized solutions, technologies and services for environmental air quality and emissions control. Prior to joining JNG, Mr. Westerdale was a Senior Advisor with the United States Department of State from 2011 to 2018 where he advised senior principals, including the Secretary, on the nexus of energy with U.S. national security and international energy policy priorities. Mr. Westerdale's focus was on international energy affairs and their effect on U.S. business interests. Mr. Westerdale participated in the IEA Governing Board, was an Executive Director of the International Energy Forum and attended the G-7 and G-20 summits as a representative of the United States.
Mr. Westerdale represented the Department in a variety of senior-level engagements, including bilateral and multilateral fora, and carried out official visits to advance international engagement, forge cooperation with partner-nations and establish agreements on a range of energy related initiatives.
Mr. Westerdale previously worked for ExxonMobil for approximately nineteen years, last as part of a small staff group that reported directly to the Chairman and CEO. The team was responsible for ExxonMobil's reserve replacement globally and streamlined the corporate approvals process to enable timely responses to market conditions. Prior to that, he held multiple other senior level positions at ExxonMobil, overseas in the Middle East and Australia. He gained extensive commercial and marketing experience by working with host governments and stewarding multi-cultural engagements. While in Abu Dhabi, his duties included initiation of commercial strategies, coordination of internal resources, and development of proposals that included competitive tender submissions as well as direct negotiations.
While in Australia, Mr. Westerdale was responsible for overseeing marketing efforts into the Asia Pacific and developed the company's first equity marketing strategy for LNG. Mr. Westerdale managed natural gas assets in Western Australia and represented ExxonMobil in multiple joint ventures, including leading the commercialization and economic development of the $6 billion Gorgon LNG project.
Mr. Westerdale was also responsible for negotiating commercial agreements (joint venture governance and operating agreements) that facilitated resource monetization and worked closely with host governments to obtain necessary approvals to advance projects (i.e., Barrow Island access and royalty structure). He also led a team in evaluating an independent LNG marketing concept, including marketing strategies, which accounted for $30 billion of sales contracts into Asia Pacific that underpinned project development. Mr. Westerdale helped re-established ExxonMobil's presence in Western Australia, by managing office expansion and staffing efforts.
Prior to his tenure in Australia, Mr. Westerdale held a variety of positions in ExxonMobil's downstream business, as well as engineering and sales assignments. From 2000-2001, Mr. Westerdale had full profit and loss responsibility for the New England Business Unit, which was a held separate company during the merger of Exxon and Mobil, with revenues of two billion dollars and a twenty-six percent market share. This included approximately 1,200 Mobil-branded dealer and distributor outlets in a six states as well as distribution terminals and trucking in the region.
We believe Mr. Westerdale's operational and executive experience make him well-qualified to serve as a member of our board of directors.
Christopher J. Close serves as our Chief Financial Officer and on our board of directors . Mr. Close has over 30 years of experience as a senior financial and operating executive with broad leadership experience in various industries (energy, manufacturing, distribution, technology and services) and functions (financial planning and analysis, investor relations, human resources, information technology, legal, mergers and acquisitions, treasury, SEC reporting and accounting). Mr. Close has extensive transactional experience in mergers/acquisitions/divestures, wholesale and retail energy transactions and solar and upstream investments.
Most recently Mr. Close worked as CFO for JNG together with Mr. Westerdale, as well as providing various companies independent consulting services centered around raising capital and financial statement preparation and process improvement. Mr. Close previously served as the Chief Financial Officer at Preferred Sands, Inc. a $400 million revenue private equity-backed oil and gas services company. Mr. Close navigated through a depressed commodity price environment culminating in a $700 million financing by KKR Capital Markets and an affiliate of Jefferies LLC. He also led the preparation and confidential filing of a registration statement for the initial public offering of a master limited partnership.
Prior to joining Preferred Sands, Mr. Close worked for Exelon and Constellation Energy (now combined) for 10 years, lastly as Chief Financial and Administrative Officer for the Maryland coal generation business and division CFO and VP of Corporate Planning for Constellation's non-utility businesses where he led the financial, commercial and administrative functions through the merger of Constellation Energy and Exelon, as well as the related divestiture of the coal assets. Mr. Close also served as the Vice President of Finance and Director of Financial Planning & Analysis at Exelon Generation from 2002 to 2009. Mr. Close started his career at the international accounting firm, Price Waterhouse in 1987 and further developed in various roles at ARCO Chemical Company and Airgas.
We believe Mr. Close's operational and executive experience make him well-qualified to serve as a member of our board of directors.
Narinder Singh serves as our Chief Strategy Officer and on our board of directors . Mr. Singh has more than 12 years of experience in the energy industry as well as extensive experience in other sectors, including finance, management consulting and corporate advisory. He founded Aureus LNG in 2018 and is its sole owner. Through Aureus, Mr. Singh has been involved with multiple ongoing greenfield LNG downstream infrastructure projects across Asia Pacific, in Korea, Malaysia, Indonesia and Vietnam. While most of these projects are still at development-to-FID stage, over the course of their development Mr. Singh has gained extensive exposure to a number of Asia Pacific power generation companies and industrial natural gas distributors.
Before founding Aureus, from 2013 to 2018 Mr. Singh worked as a Managing Director of Australasia LNG Pty Ltd, a Melbourne, Australia based provider of mid-scale LNG infrastructure under long term contract, which he also founded. Prior to founding Australasia LNG, Mr. Singh served as a Senior Corporate Advisor for Valco Corporation, an Indonesian conglomerate with energy and commodities businesses. Mr. Singh has also served as a Strategy and Planning Director of a consulting firm where he was responsible for structuring and originating deals, banking risk management and management consulting for bio fuels and energy with emphasis on renewable energies. Prior to that, Mr. Singh worked for a Dutch company as a Sales Director for its risk management consulting unit.
During his career, Mr. Singh has had extensive experience working with international management consultants as well as with global engineering and financial experts in the area of renewable energies and project financing for large infrastructure/ energy projects. In the banking and finance arena, he has worked alongside notable international consulting and solution providers such as IRIS AG of Switzerland, Capco Consulting and I-Flex Solutions.
We believe Mr. Singh's operational and executive experience make him well-qualified to serve as a member of our board of directors.
Jan-Hein Jesse has agreed to serve on our board of directors . Mr. Jesse's career spans over 36 years, including thirteen years with Shell, ten years in banking (Chase Manhattan Bank, ING, ABN AMRO, all of which centered on energy and commodity finance), five years with Heerema Marine Contractors and four years in non-executive roles. Jan-Hein Jesse has a commercial, financial, and technical background and is an expert in new business development, corporate finance and mergers and acquisitions, and corporate strategy in the energy industry. He has worked on energy projects in over 35 countries, all over the globe. He is the owner of JOSCO Energy Finance & Strategy Consultancy, a Dutch company that advises select number of private equity and industrial clients in new business development in the energy sector.
He is a nonexecutive director for the Dutch organization of Centerbridge Partners, a $25 billion New York and London based private equity firm and an advisor to the owner of OneUp, a company helping large corporations to develop and manage digital business solutions. Prior to 2020, he held positions as a senior banker in ABN AMRO's Energy, Commodities and Shipping division, Chief Financial Officer of Heerema Marine Contractors, and Senior Manager at Royal Dutch/Shell (both in the gas and power and the upstream division), responsible for the execution of large-scale acquisitions and divestments, and new business developments leading transactions over $1 billion. Mr. Jesse is the founder and global head of the Energy Finance Department at ING Bank. He also served as a non-executive board member for Oceanteam ASA, an Oslo Bors stock-listed oil services company active in deepwater installation work and in the offshore wind space, and as a board member of AT Capital (Singapore) and HelloFlex Group (The Netherlands). As a consultant, Mr. Jesse worked amongst others for Carlyle, VTTI (a VITOL affiliate), PricewaterhouseCoopers, HAL, SBM Offshore, Barclays Energy Fund, and Tulip Oil. His primary focus area is energy in the widest sense, including: oil and gas, LNG, renewables and offshore wind, oil services, upstream and downstream. Since the early 1990s, Mr. Jesse has been actively involved in the financing and development of many LNG liquefaction, regasification, LNG trading and LNG shipping projects throughout the world. He has served as a senior expert for the International Energy Agency ("IEA") since 2006, a visiting fellow to Clingendael International Energy Program in the Netherlands, a member of Chief Economic Roundtable Group at the Ministry of Economic Affairs and a member of the Editorial Advisory Board for GCARD, JP Morgan Center for Commodities, University of Colorado Denver Business School.
Mr. Jesse received his bachelor's degree in civil engineering, with a focus on offshore engineering, at HTS Haarlem, The Netherlands, and his MBA at Nijenrode Business School, the Netherlands, where he participated in the Wharton Business School Exchange Program. At Chase Manhattan Bank, he received a 12-month full-time corporate finance and investment banking education. At Shell, he participated in the Shell Group Leadership Program at the Wharton Business School, the Executive Negotiation Program at the Harvard Business School, and Executive Mergers and Acquisitions Program at Insead, France. He also did a two-year New Board Program for non-executives at Nijenrode Business School, The Netherlands and Leadership programs at Yale University and the Avicenna World Class, Chennai, India. Mr. Jesse lives near Amsterdam, The Netherlands.
We believe Mr. Jesse's operational and executive experience make him well-qualified to serve as a member of our board of directors.
Angela A. Minas has agreed to serve on our board of directors . Ms. Minas has 33 years of experience and deep industry knowledge across the energy and natural resources spectrum, including oil and natural gas exploration and production, midstream natural gas, energy services, petrochemicals, and mining and basic materials. She began her career with twenty years in the management consulting arena, followed by corporate experiences in Chief Financial Officer and Board of Directors capacities.
Ms. Minas has IPO experience in both board and Chief Financial Officer capacities, including board oversight of organizational changes, processes and structural requirements for US public companies. She has provided consulting, management execution and board oversight of various company strategies, including business start-ups and spinoffs, mergers and acquisitions, organic growth, business transformations and restructuring. Her experience along the capital markets spectrum has a wide scope, ranging from investment grade issuers to guidance on financial restructuring.
Since 2013 Ms. Minas has focused her career on corporate board service, including audit committee leadership roles. Ms. Minas currently serves on the board of directors of Westlake Chemical Partners' general partner and serves on the audit and conflicts committees. She served on the board of directors and as the chair of the audit committee of the general partner of CNX Midstream Partners LP, an Appalachian natural gas company, from its IPO in September 2014 until May 2020. From March 2018 to December 2019, Ms. Minas served on the board of directors of Weatherford International plc, a global energy services company with approximately 25,000 people operating in 80 countries. From December 2013 until March 2018, Ms. Minas served on the board of directors and for a period as audit committee chair of the general partner of Ciner Resources LP (formerly OCI Resources LP), having joined as the second independent director following the IPO spinoff of this US natural soda ash business from its parent company headquartered in South Korea, which in 2015 sold its ownership to Ciner Group, one of the largest privately held companies in Turkey.
Ms. Minas served as Vice President and Chief Financial Officer for DCP Midstream Partners, a master limited partnership with significant owners ConocoPhillips and Spectra Energy, from 2008 to 2012, a period of growth through acquisitions and strategy to diversify its asset portfolio into an integrated natural gas midstream company. She joined Constellation Energy prior to its IPO spinoff of Constellation Energy Partners where she served as Chief Financial Officer, Chief Accounting Officer and Treasurer from 2006 to 2008. While there she was instrumental in the development and execution of overall corporate and acquisition strategies, having completed three acquisitions to more than triple the company's natural gas production.
Prior to her corporate experience, Ms. Minas served as Senior Vice President, Global Consulting and Vice President, US Consulting for Science Applications International Corp. She worked for Arthur Andersen LLP for 10 years and was a Partner from 1997 through 2002, having lastly also been Partner leading North American Oil & Gas Consulting.
Ms. Minas is a graduate of Rice University, where she earned a Bachelor of Arts in Managerial Studies and a Master of Business Administration with a concentration in Finance and Accounting. Ms. Minas currently serves as a member of the Council of Overseers of the Rice University Graduate Business School and is an NACD (National Association of Corporate Directors) Leadership Fellow.
We believe Ms. Minas' operational and executive experience make her well-qualified to serve as a member of our board of directors.
David L. Phillips has agreed to serve on our board of directors . Mr. Phillips is currently Founding Managing Partner of Bilateral Initiatives LLP, an international business-to-business C-Suite consulting firm specializing in providing key strategic expansion and corporate growth advice to the chairman and chief executive level members of various firms. Mr. Phillips is also Managing Partner of Phillips International Law Group PLLC, a worldwide recognized international law firm specializing in mergers, acquisitions, project development and EPC construction work with a focus on the international energy landscape in the oil, gas, LNG, chemical, power downstream sector and the alternative energy industry. Mr. Phillips' clients include worldwide energy companies, including several Middle East National Oil Companies. Prior to his founding of Bilateral Initiatives LLP and the Phillips International Law Group, Mr. Phillips was a Partner at the law firm of Jackson Walker LLP from 2002 until 2008 and chaired several of the firm's practice areas over that period. From 1995 to 2002, Mr. Phillips served as a Senior Executive Officer of KeySpan Energy Corporation, a $14 billion public energy conglomerate based in New York City, and parent to natural gas and electric utilities from New York City to Long Island to Boston and northeast US seaboard. From 1991 to 1995, Mr. Phillips served on the Executive Committee of Equitable Resources, Inc. a $6 billion public gas utility holding company based in Pittsburgh, Pennsylvania, and as President to and a member of the board of directors of numerous Equitable upstream/midstream natural gas subsidiaries. Mr. Phillips also served as the General Counsel to Eastex Energy Inc., a public midstream energy company, from 1988 to 1991. In addition to his current roles at Bilateral Initiatives LLP and Phillips International Law Group PLLC,
Mr. Phillips is the Chairman of the Board of Directors and the Executive Board of Advisors, Ambassadors, Ministers and Former US Cabinet Secretaries of the Bilateral US Arab Chamber of Commerce (BUSACC), with industry relationships across the Indo-Pacific LNG spectrum of downstream LNG/power developers.
Mr. Phillips received his bachelor's degree from the University of Texas and his Juris Doctorate from South Texas College of Law. He is a member of numerous global energy and strategic associations, the State Bar of Texas, International Bar Association, American Bar Association, and Houston Bar Association, and he is also a member of the Oil, Gas & Energy Law Section, the Business Law Section, and the Corporate Counsel Section of the State Bar.
We believe Mr. Phillips' executive legal expertise and executive experience make him well-qualified to serve as a member of our board of directors.