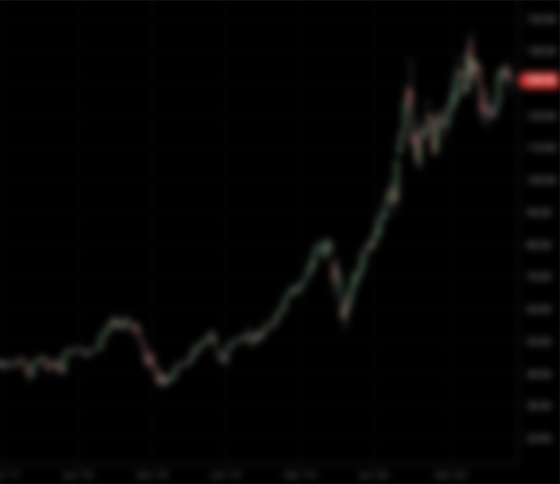 Raised

$158M

CIK

1829322

Focus

Restaurant, Hospitality, Food, Beverage, Retail, Consumer
Steve Salis has been our Chairman and Chief Executive Officer , since inception. Mr. Salis serves as the CEO of Salis Holdings, LLC, a company he founded in 2015. Salis Holdings, LLC is a privately-held multi-brand, multi-platform holding company, which owns restaurants and hospitality assets in Washington D.C. and acquires brands with a high price and value correlation for sale through multiple distribution channels. Prior to founding Salis Holdings, Mr. Salis co-founded &pizza in July 2011, a fast casual pizza brand which delivers individual pizzas cooked within 90 seconds, and served as its CEO from July 2011 to March 2015. As CEO, he assembled successful leadership teams, implemented business and personnel evaluation tools and communicated on a regular basis with the investment community. Additionally, since November 2016 he has served as the Chairman, President, and owner of Kramerbooks, a 44 year old bookstore in Washington D.C. and is an investor in Prefab Partners since January 2016. Prior to &pizza, Mr. Salis nurtured his entrepreneurial spirit in New York City where he worked in the restaurant and hospitality space learning the business from the ground up, working with acclaimed operators, including how to evaluate key operating and acquisition metrics for restaurant and hospitality companies. Mr. Salis attended the University of New Hampshire from 2002-2004 where he studied Economics and Business Administration.
Jamie Karson has been our Non-Executive Vice Chairman , since inception. Mr. Karson has served as Executive Chairman of Salis Holdings since June 2018, a multi-brand, multi-platform holding company. Mr. Karson and Mr. Salis work closely together on a day to day basis. Mr. Karson assists in analyzing operating performance while working with the team, on all aspects of the business, including analyzing potential acquisitions and strategic partnerships. This includes negotiating strategic initiatives with funding sources such as private equity partners, family officers, and commercial banks. From 2001 to May 2008, Mr. Karson was the CEO and Chairman of the Board of Steve Madden, where he partnered with the executive team, developing and acquiring new brands and new channels of distribution, making retail store openings and closing decisions, managing shareholder communications and relationships, and oversight. Additionally, from January 2009 to January 2014, he was the CEO and COO of Think Pink, LLC which operated 5 QSR Pinkberry restaurants in Connecticut where his responsibilities including all hiring and firing, making all real estate decisions, financial modeling and negotiation of the sale of the Company. From August 2015 to September 2017, Mr. Karson served as the CEO and Chairman of the Board of Original Soupman (QTCQV:SOUP) where he increased annual revenues and cut monthly loses by establishing distribution in key supermarket chains around the country including Kroger, Publix, ShopRite, Wegmans, Stop & Shop, and Costco. From October 2017 to June 2018, Mr. Karson served as an independent consultant. Mr. Karson received a B.A. in Political Science from the University of North Carolina, Chapel Hill and his J.D. from New York Law School.
Grace Park has been our Chief Financial Officer and Secretary since inception. Currently, Ms. Park serves as the Chief Accounting Officer and Senior Vice President of Finance at Salis Holdings, LLC, where she has been since July 2020. Prior to joining Salis Holdings, Ms. Park was the Corporate Controller of Five Guys Enterprises from September 2016 to July 2020 after serving as the Internal Audit Advisory Manager at KPMG US from February 2014 to September 2016, leading a team in providing internal audit and internal control services. Before KPMG, she served as the Internal Audit Manager at Nestle from December 2012 to October 2013, working with the internal audit team of Japan testing internal controls and auditing various business operations of the company. Over Ms. Park's career, she has been involved with major accounting firms and private companies across nine countries, with experience in the financial due diligence and valuation of target companies for multinational corporations and private equity firms. This experience includes external and internal audit procedures, corporate finance and accounting, process improvement, risk mitigation, cash management, and transaction support involving extensive amount of financial analyses on M&A. Ms. Park received a B.A. in Chemistry from George Mason University, a B.S. in Accounting from George Mason University, and an M.B.A. from Georgetown University.
Daniel Lee will serve as our Head of Business and Corporate Development following the completion of this offering. Since May 2018, Mr. Lee has been SVP of Business Development at Salis Holdings LLC, where he works on potential acquisitions and financings for the company. Since December 2016, Mr. Lee has been a Managing Partner at Candlelight Capital Advisors, LLC, an advisory and consulting firm providing outsourced business strategy and corporate development services for media, technology and consumer companies. Mr. Lee served as the CFO of RiskSpan, Inc. from December 2017 to April 2019 and previously as the Director of Finance from December 2016 to November 2017. At RiskSpan, Inc. he lead corporate finance functions, including business planning and budgeting, financial forecasting, cash flow management, and reporting for senior leadership and private equity investors. From October 2016 to August 2016, Mr. Lee was a partner at an early-stage venture firm in Washington D.C., NextGen Venture Partners, LLC which focused on technology-enabled startups. Before NextGen, Mr. Lee was an Equity Analyst at Profit Investment Management from November 2011 to December 2012, before becoming a Senior Equity Analyst in December 2012 where he was responsible for identifying, analyzing and recommending new investment ideas for the financial, financial technology and industrial sectors, until September 2015. Mr. Lee received a B.A. in Economics from the University of Virginia.
Karen Kelley will serve as one of our directors following the completion of this offering. Currently, she is the COO of Jack's Family Restaurants, a 200+ unit southern American fast casual chain based in Birmingham, Alabama. As COO since May 2020, she is responsible for all aspects of operations including human resources and field operations leadership. She also is responsible for centralized operation support such as training and supply chain. Prior to Jack's, she served as the COO of Panera Bread from December 2018 to May 2020, responsible for operations of over 2,000 restaurants with full profit and loss responsibility. Additionally, she was the President and COO of Tatte Bakery from February 2018 to August 2018 and the President and COO of Sweetgreen from December 2013 to February 2018. She was also the president of DryBar and the COO of both Pinkberry and Jamba Juice. She has evaluated dozens of restaurant and hospitality opportunities over the past 20+ years and is highly respected throughout the industry. Ms. Kelley attended the University of Colorado for two years. Ms. Kelley is well qualified to serve on our Board due to her extensive leadership and development experience in the hospitality and customer services industry.
Warren Thompson will serve as one of our directors following the completion of this offering. Currently, Mr. Thompson is President and Chairman of Thompson Hospitality Corporation, the largest minority-owned food service and facilities management company in the U.S., where he began in October 1992. Mr. Thompson received his Bachelor of Arts in Managerial Economics from Hampden-Sydney College and holds an MBA from the University of Virginia's Darden School of Business Administration. Mr. Thompson is well qualified to serve on the Board due to his experience in the food and beverage industries.
David Perlin will serve as one of our directors following the completion of this offering. Currently, Mr. Perlin is a Senior VP at Shepherd Kaplan Krochuk, LLC, a RIA based in Boston, serving as an investment advisor, where he began in January 2020. From April 2016 to December 2019, he was the CEO of Pearl Investment Partners, a multi-family office investment firm and RIA, which he founded in 2016. Prior thereto, from April 2013 he was SVP and a Managing Director at Goldman Sachs, in the private wealth management division. Additionally, Mr. Perlin currently serves as the Vice Chairman of the Board of Teach for America in the D.C. Region. Mr. Perlin received a B.S. in Accounting from New York University and an M.B.A. from New York University, Stern School of Business. Mr. Perlin is well qualified to serve on the Board due to his experience as an investment advisory and wealth management experience.