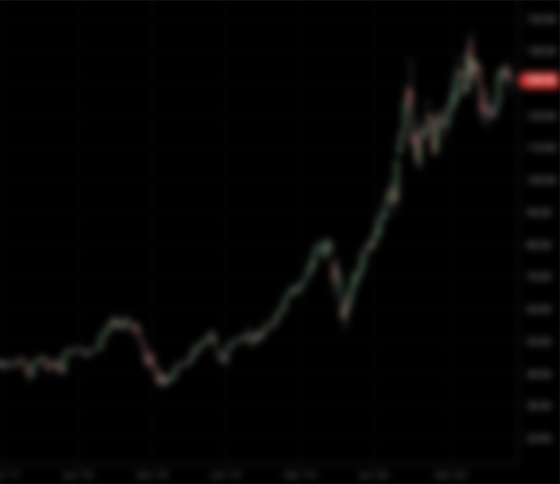 North Atlantic Acquisition Corp
Raised

$300M

CIK

1830063

SPAC Ticker

NAACU

Focus

Consumer, Industrial, Telecommunications
Andrew Morgan, Chairman of the Board
Andrew Morgan has served as our Chairman of the Board since inception. Mr. Morgan has 35 years of international consumer packaged goods industry experience and possesses global operating experience. Mr. Morgan spent the majority of his career at Diageo plc, an FTSE top 10 company, where he held a range of leadership positions and played a major role in growing the business and extending the company's global outreach over his 27 year tenure. In 1987, he joined Guinness—which merged with Grand Metropolitan to create Diageo in 1997—and has since held a succession of marketing, strategy and executive roles. He served as Head of Strategic Innovation from 1998 to 2001, was a member of the Executive Committee from 2002 to 2014, was President of Europe from 2004 to 2012, where the division he oversaw generated roughly £2.5 billion of sales per annum and £900 million in operating profits, and was Head of New Business from 2012 to 2014. Through his roles at Diageo, Mr. Morgan brings a global mindset and has become intimately familiar with acquiring and running businesses in the United States, Latin America, Asia and Africa, and Europe. During his tenure at Diageo, Mr. Morgan helped steer critical acquisitions and divestitures that shaped the current Diageo portfolio and business:
*the acquisition of The Seagram Company Limited by Diageo and Pernod-Ricard for $8.15 billion in 2001, Diageo's largest acquisition since its formation in 1997, adding Crown Royal and Captain Morgan to Diageo's diversified brand portfolio;
*the divestiture of Diageo's Malibu Rum brand to Allied Domecq plc for an undisclosed sum in 2002, paving the way for relieving government anticompetitive concerns and completing the Seagram's acquisition; and
* the acquisition of Mey Içki by Diageo for £1.3 billion in 2011, adding new geographic distribution in the high-growth, developing Turkish spirits market.
Prior to Diageo, Mr. Morgan excelled in various senior marketing roles at KFC Corporation from 1985 to 1987 and the Gillette Company from 1978 to 1985 where he led a number of major sports sponsorships throughout his career and developed an expertise in digital marketing. Additionally, Mr. Morgan served as the President of AIM from 2008 to 2012. AIM represents directly or indirectly approximately 2,500 companies accounting for approximately €650 billion in annual sales. Members are manufacturers of branded consumer products united in their purpose to build strong, evocative brands.
After leaving Diageo in 2014, Mr. Morgan has been a private investor in a number of consumer goods and technology start-ups. He is currently Executive Chairman of a Norwegian company, The Island Rum Company, Chairman and co-founder of AYR Ltd., which is co-developing vaping technology with British American Tobacco, and non-executive Chairman of The Cafepod Coffee Company.
Mr. Morgan is currently a member of the board of directors of the University of Leicester and previously served on the boards of directors of Aryzta AG (SWX:ARYN) and British Airways plc. He received a B.A. from the University of Manchester in 1978.
Gary Quin, Chief Executive Officer and Director
Gary Quin has served as our Chief Executive Officer and as a Director since inception. Mr. Quin has over 30 years of corporate and financial experience and has executed approximately $60 billion in M&A and capital market transactions throughout his career.
Mr. Quin was Vice Chairman of Credit Suisse Group investment banking division in Europe from 2010 to December 2019, where he was responsible for sourcing deals across Europe in different sectors. During that time, from 2011 to 2012, he also served as Senior Advisor to The Blackstone Group, during which time Blackstone acquired eircom Limited for $3.8 billion. Following his employment with Credit Suisse and before our inception, he was independently looking into various business opportunities in the telecom sector.
Prior to working at Credit Suisse, from 2005 to 2010, Mr. Quin was CEO of Blackrock Communications Ltd., a telecom-focused, private equity firm. Mr. Quin's tenure at Blackrock Communications Ltd. was highlighted by a number of notable private and public telecom deals, including the 2009 acquisition of Melita Limited, a Maltese telecommunications company. Following the acquisition, he served as a director and shareholder of Melita, where he helped nearly double EBITDA in a three year span from 2011 to 2014. At the time of acquisition, Melita had the leading ARPU in the Maltese market across all products and the best performance in Europe of a cable TV player launching mobile telephony. From 2011 to 2014, Melita witnessed a revenue CAGR of 7.3%, EBITDA grew at a CAGR of 24.6%, increasing roughly 2.0x, and EBITDA margins grew to 50%. Over the life of his investment in Melita and position as board member, Mr. Quin was critical in transforming the business from a pay-TV-centric cable operator into one of Europe's first fully integrated quadruple-play telecom operators, with market leading positions in broadband and pay-TV and a fast growing market share in mobile.
Prior to Blackrock Communications Ltd., from 2001 to 2005, Mr. Quin fulfilled various financial roles with Digicel Group Limited, a global mobile phone network and home entertainment provider. Digicel Group Limited, which received an early investment from The Blackstone Group, was launched in 2001 and grew to have 14 million subscribers across 32 countries. He received his bachelor's degree from the University College Cork, Ireland in 1992 and his M.B.A. from Trinity College Dublin, Ireland in 1999.
Currently, Mr. Quin is a board member of Venturerock BV, a Dutch venture capital firm. Mr. Quin's corporate, banking and advisory relationships and network among financial sponsors and the venture capital community provides us invaluable deal sourcing capabilities and access to high-quality acquisition opportunities.
Mr. Quin's notable transactions include the following:
* leading the capital raise for four blank check REIT IPOs: Hibernia REIT plc (€365 million), Irish Residential Properties REIT plc (€200 million), Cairn Homes plc (€440 million) and Glenveagh Properties plc (€550 million);
* originating and financing for Credit Suisse Group AG's global coordinator role on the $25.6 billion IPO of Saudi Arabian Oil Company Aramco in 2019, then the world's largest IPO;
*serving as a director and shareholder of Melita Cable from 2009 to 2015; from 2011 to 2014, Melita Cable expanded its EBITDA margins by approximately 1,800 basis points; Melita Cable was sold to Apax Partners SAS in 2015;
*advising the Irish Government on its €1.5 billion sale of Aer Lingus Group DAC;
*leading the restructuring and acquisition of eircom Limited, an approximately €550 million EBITDA business, and Ireland's largest restructuring deal ever;
* leading a €1.1 billion PIPE by Wilbur Ross, Fairfax Financial Holdings and Fidelity Investments into the Bank of Ireland Group to prevent the Bank of Ireland Group from being nationalized; and
* serving as a member of the Irish Government's advisory panel and on Credit Suisse Group's Brexit Committee interacting and lobbying with various European governments.
Patrick Doran, President and Director
Patrick Doran has served as our President and as a Director since inception. Mr. Doran is a successful business leader, packaging operator and real estate entrepreneur with over 30 years of experience. From 1990 to 2016, Mr. Doran served as CEO of Americk Packaging Group, headquartered in Dublin, Ireland, and oversaw the company's sale to Saica Group in 2016. Mr. Doran's notable accomplishments at Americk Packaging Group include the following:
* instituting a disciplined operating approach by establishing best-in-class management teams, implementing efficient, lean manufacturing techniques and building sophisticated commercial teams to drive value-added and higher-margin products and services;
* growing the Americk Packaging Group through multiple, highly synergistic acquisitions that broadened the company's products and services offering, geographic reach and capabilities; and
* expanding, through organic and inorganic growth, the company's EMEA presence from the United Kingdom and Ireland through sales to over the entire region.
Mr. Doran is currently the CEO and Founder of Woodberry Capital, a private investment firm founded in 2017 that invests in businesses with the potential to create substantial long-term value. Mr. Doran has demonstrated his ability to invest and operate businesses in multiple sectors. Under Mr. Doran's leadership, Woodberry Capital has made investments across numerous sectors including logistics, last mile delivery, technology and construction. Additionally, Mr. Doran is an accomplished real estate investor and has overseen numerous real estate transactions with a combined investment value of approximately €540 million.
Mark Keating, Chief Financial Officer
Mark Keating has served as our Chief Financial Officer since inception. Mr. Keating has over 30 years of experience in senior finance positions within international property, wealth management and consultancy sectors. Mr. Keating was Director of Finance at Accenture plc where he oversaw a business that controlled Client Financial Management for Accenture plc's EMEA consulting business and was involved in Accenture plc's successful $1.67 billion IPO in 2001. In recent years, Mr. Keating has served as CFO of single family offices ECA Capital Limited and Woodberry Capital. Through these roles, Mr. Keating has led over $1 billion of marquee commercial property transactions across Europe and the United States. Mr. Keating attended the Dublin Technological University and received his ACCA qualification in 1994 and his professional diploma from the University College Dublin in 2017.
Dimitri Panayotopoulos, Director
Dimitri Panayotopoulos, who will serve as a member of our board of directors upon completion of this offering, possesses significant global operating experience in helping build several billion dollar brands around the world. Mr. Panayotopoulos spent 37 years at The Procter & Gamble Company serving most recently in various leadership roles including Advisor to the Chairman and Chief Executive Officer from 2013 to 2014, Vice Chair Global Business Units from 2011 to 2014 and Vice Chair of Global Household Care from 2007 to 2011. As Vice Chair Global Business Units, Mr. Panayotopoulos was responsible for leading efforts around breakthrough innovations and speed to market across all of The Procter & Gamble Company's businesses. Mr. Panayotopoulos began his distinguished career at Procter & Gamble in the company's sales organization in the United Kingdom. He continued to build experience across the advertising and marketing groups before moving on to various country manager positions. His work around the world consistently culminated in a market leadership position for P&G. In his eight years in China, Mr. Panayotopoulos built the company's business from disjointed franchises into a market leadership position in beauty products. He then managed Procter & Gamble's 110-country market-development organization in Central Eastern Europe, the Middle East, and Africa and spearheaded the creation of a unified approach to brands and businesses in those markets. After being named Group President of Global Fabric Care in 2004, Panayotopoulos helped build Downy, Lenor, and Gain into billion-dollar brands. Mr. Panayotopoulos is currently a senior, global advisor at the Boston Consulting Group since April 2014. Mr. Panayotopoulos has served on the board of public companies with nearly $100 billion in aggregate market capitalization and public and private companies with aggregate annual revenue of over $35 billion. Mr. Panayotopoulos currently sits on the boards of British American Tobacco plc (LSE:BATS) since February 2015, JBS USA Holdings, Inc., Airways Therapeutics, Inc., Information Resources, Inc. and, previously, Coveris Management GmbH and Logitech International S.A. (SWX:LOGN). He received his B.A. from the University of Sussex in 1973.
Tamara Sakovska, Director
Tamara Sakovska, who will serve as a member of our board of directors upon completion of this offering, is an accomplished finance executive and board director with over 20 years of finance, investment and corporate governance experience in a wide breadth of industries and an extensive network that spans EMEA. Ms. Sakovska has deep, global transaction experience ranging from growth equity financings to leveraged buyouts in 14 countries in the technology, telecommunications, energy, natural resources, real estate and consumer sectors, among others. Ms. Sakovska is also a tenured board member with an extensive track record of managing complex strategic and corporate governance issues in publicly listed and private companies. Ms. Sakovska was admitted as a Chartered Director at the London-based Institute of Directors (IoD) in 2016 and won the Director of the Year IoD Award in 2018. Her experience includes serving as an Investment Executive for Permira Advisers from 2004 to 2007, where she focused on origination, evaluation and execution of large buyout investments across the consumer sector in Western Europe. During her time at Permira, she completed leveraged buyout transactions in the consumer, hospitality and leisure sectors. From 2007 to 2013, she served as Head of Origination in Europe for Eton Park International, a global investment manager founded by a team of former Goldman Sachs partners in 2004 with $11 billion of assets. Ms. Sakovska captained deal origination efforts and was responsible for managing a portfolio of roughly $950 million of assets operating across EMEA. Notable transactions include investments in Volia Cable, RCS & RDS, Talvivaara Mining, Markit, Euroseas, KKR Private Equity Investors, L.P. and Reliance Capital Asset Management. From 2014 to 2017, Ms. Sakovska served as an Investment Partner at Global Family Partners, where she originated, evaluated and executed direct investments and special situations globally including transactions in The Ritz-Carlton Yacht Collection, Garden Tower, Virgin Mobile Latin America and IHS Towers. In 2017, Ms. Sakovska founded and currently heads Lavra Group, a firm that collaborates with funds, family offices and principal investing platforms as a senior advisor in the areas of private equity investment and corporate governance. Ms. Sakovska currently serves as an Independent Non-Executive Director and Chair of the Nomination Committee on the board of JP Morgan Russian Securities Plc (an LSE-listed investment trust) and as an Operating Committee Officer and Investment Selection Committee Member at Stanford Angels of the United Kingdom. She has previous board experience at Eton Park, where she served as a non-executive director and provided operational insight on various portfolio company boards. Ms. Sakovska was commissioned by Wiley in 2019 to author The Private Equity Toolkit, a hands-on guide for the finance community that focuses on technical fundamentals and practical judgment skills in private equity deal execution (expected release in 2021). Ms. Sakovska received her B.A. from Stanford University in 1999 and her M.B.A. from the London Business School in 2004.