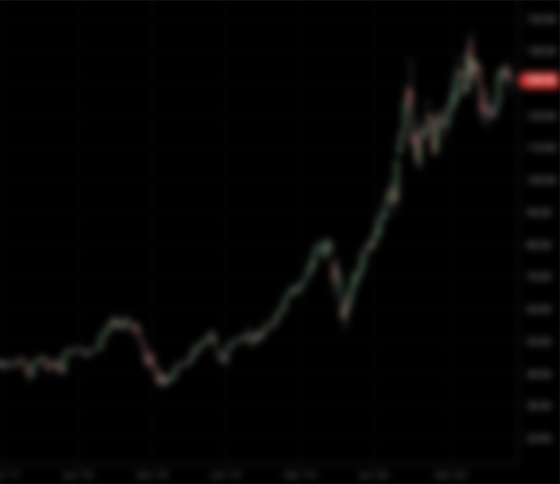 D & Z Media Acquisition Corp.
Raised

$287M

CIK

1830374

Focus

Media, Education, Technology
Betty Liu has served as our Chairman, President, and Chief Executive Officer since our inception. She is a highly accomplished entrepreneur, journalist, producer, and corporate executive with more than 25 years of professional experience working domestically and internationally. Her extensive background in financial journalism and professional education content, and later as a senior executive at ICE, has provided Ms. Liu unmatched connectivity and access to C-suite executives and directors across a variety of industries and geographies, domestically and internationally, particularly in Asia.
Ms. Liu most recently served as the Executive Vice Chairman of the New York Stock Exchange and Chief Experience Officer for NYSE's parent company, ICE. She was also a member of the NYSE Group board of directors. Ms. Liu oversaw the NYSE's digital marketing operations, including customer-centric messaging, branding, digital events, and other core growth initiatives that were linear to the company's long-term strategy. In this capacity, Ms. Liu directly managed the development of the Investor Access series, ICE CEO Forum, and monthly C-suite engagement events, which collectively brought together more than 1,600 senior executives of some of the largest publicly-listed companies, including senior executives within the media and ed-tech sectors. In addition to her role in marketing and strategy, through her role at the NYSE, Ms. Liu was actively involved in more than 25 initial public offerings, including some of the largest listings in recent history for companies such as Uber (NYSE: U), Pinterest (NYSE: PINS), and Tencent Music (NYSE: TME). Because of her background and connectivity, Ms. Liu was closely consulted and heavily involved in the planning process for several media and technology businesses as they evaluated considerations regarding becoming a public company.
Prior to ICE, Ms. Liu served as the Founder and CEO of Radiate, an online, subscription-based ed-tech content company focused on leadership, business, and personal development strategies for millennial managers and executives. As the Founder, Ms. Liu led day-to-day operations of the business and scaled the platform from concept to more than 20,000 monthly active professional subscribers in less than 2 years. Ms. Liu led the company through multiple rounds of venture-backed capital raises from notable venture capital investors, such as RSE Ventures and University Ventures. Radiate was acquired by ICE in 2018.
From 2007 to 2018, Ms. Liu was an award-winning business journalist, serving as a leading anchor and editor-at-large for Bloomberg Television and Bloomberg Radio ("Bloomberg") in New York City. Ms. Liu hosted "In the Loop" and developed several franchises including "Titans at the Table," which focused on leaders in finance, markets, entertainment, and business, reaching over 340 million viewers globally. "In the Loop" was the highest-rated morning show on Bloomberg TV and Ms. Liu was the sole anchor since the show's inception in 2009. Before joining Bloomberg, Ms. Liu was an anchor for CNBC Asia based in Hong Kong, serving as part of the leadership group which helped build CNBC Asia into a market-leading news network within the region.
Prior to 2007, Ms. Liu was the Atlanta Bureau Chief for the Financial Times, served as the Taiwan Bureau Chief for Dow Jones Newswires, and separately was their Hong Kong-based regional correspondent. In 1997, she received a Dow Jones Newswires Award for her coverage of the Asian financial crisis. Ms. Liu earned a Bachelor of Arts from the University of Pennsylvania.
We believe Ms. Liu is well-qualified to serve as a Director due to her extensive executive experience in the media and ed-tech sectors, her experience with public companies, her business leadership, and her operational experience.
Mark Wiltamuth has served as our Chief Financial Officer since October 2020, is a highly experienced executive, and has served in a variety of roles throughout his 30+ year career, including corporate strategy, mergers & acquisitions, P&L management, business development, and equity research. Mr. Wiltamuth's background provides a unique combination of operations and corporate finance, having evaluated and assessed business models across various industries from the perspective of a business operator and an equity market analyst.
Prior to joining DNZ, Mr. Wiltamuth spent three years, from August 2017 to July 2020, at PETCO, a leading, US-based private equity-owned omnichannel retailer of pet products, supplies, and services with 1,500 stores and annual revenue over $4.5 billion. Petco has been at the forefront of a significant digital transformation that saw PETCO evolve from a traditional brick-and-mortar retailer to a fully integrated, technology enabled multi-channel platform with a strong digital presence supported by a nationwide physical network. Over the course of his three-year tenure at PETCO, Mr. Wiltamuth served in various senior-level finance and corporate development roles including finance leader for the company's international operations, head of investor relations, advisor to the CEO and CFO, and board member for PETCO Mexico. At PETCO, Mr. Wiltamuth played an active role in the evaluation and structuring of potential strategic acquisition opportunities, the divestiture of non-core and real estate assets, the identification and turnaround of under-performing business units, and the crafting and communicating of the company's investment strategy and performance to lenders, shareholders, and analysts.
Mr. Wiltamuth brings a refined investment perspective from his 23-year career in equity research at major investment banks including Morgan Stanley (NYSE: MS), Jefferies (NYSE: JEF), NatWest Securities, and ING Furman Selz, where he covered public companies in the consumer and retail sectors. Most recently, Mr. Wiltamuth served as a managing director of equity research at Jefferies from 2013 to 2016. His tenure as an equity research analyst overlapped with a transformative period in retail in which companies were rolling out new initiatives to capture the exponential growth of online retail, smartphone device adoption, and data analytics. His primary role was to evaluate and assess business models, earnings models, and the impact of new initiatives on company performance and valuation. During his career, he was ranked as a leading analyst by Institutional Investor and received multiple stock-picking awards from The Wall Street Journal and The Financial Times.
During his time as an equity research analyst, Mr. Wiltamuth worked on more than 10 initial public offerings across multiple sectors, including Chipotle (NYSE: CMG), The Fresh Market (Nasdaq: TFM), Burger King (NYSE: QSR), Amplify Snack Brands (NYSE: BETR), GNC (NYSE: GNC), Monsanto (NYSE: MON), Bunge (NYSE: BG), Einstein-Noah Restaurant Group (Nasdaq: BAGL), and Seminis (Nasdaq: SMNS). We believe his years of identifying investment themes and value creation levers, combined with his extensive interaction with management teams and institutional investors, will be valuable in sourcing and closing a successful M&A transaction.
Mr. Wiltamuth holds a Bachelor of Science in Computer Science from Duke University and a Master of Business Administration from The University of Texas at Austin.
Brian Grazer, one of our director nominees , is an award-winning film and television producer. Mr. Grazer is the co-chairman of television and film production studio, Imagine, which he co-founded with Ron Howard in 1985 and subsequently grew to five divisions including Imagine Features, Imagine Television Studios, Imagine Documentaries, Imagine Kids+Family, and Imagine Artist Management. Related Imagine subsidiaries include Jax Media, which was acquired in 2018, and used as a platform to launch the Imagine Artist Management division in 2019. As both a writer and producer, Mr. Grazer has been personally nominated for four Academy Awards, and in 2002 won the Best Picture Oscar for "A Beautiful Mind" and four Golden Globe Awards (including Best Motion Picture Drama). Over the years, Mr. Grazer's films and TV shows have been nominated for 43 Oscars and 198 Emmys. Imagine's productions have generated gross sales of more than $15 billion in worldwide theatrical, music and video. Imagine's other productions include "The Da Vinci Code", "Angels and Demons", "Apollo 13", "Splash", "Friday Night Lights", "American Gangster", "Inside Man", "8-Mile" and "Solo: A Star Wars Story". Mr. Grazer received a degree in Cinema Television from the University of Southern California in 1974.
We believe Mr. Grazer is well-qualified to serve as a Director due to his extensive management experience in the entertainment industry.
Scott Kurnit, one of our director nominees , is an investor and advisor focused on the digital ecosystem. Mr. Kurnit founded and served as Chairman and CEO of About, Inc. ("About", Nasdaq: BOUT). After Mr. Kurnit led About's initial public offering, the firm grew to a public market value of $1.425 billion and was the fifth largest of all Web properties. About invented or popularized important Internet staples such as blogging, content search engine optimization, and contextual pay-per-click advertising. About bought five companies during Mr. Kurnit's tenure. He led the merger with KKR's Primedia (where he sat on the Board) and participated in the subsequent sales of About to NYT (NYSE: NYT) and IAC (Nasdaq: IAC). In addition to founding four companies, Mr. Kurnit led the team that embedded the first Web browser into an online service, started the first Pay Per View cable network, and co-led the team that implemented the first use of national caller ID. Throughout his career, Mr. Kurnit has been a filmmaker, TV director, station program manager, marketer, and CEO. He has worked at the highest levels of Warner, Viacom, News Corp., PBS, IBM, and MCI companies. He is an investor in 13 venture capital funds and has invested directly in 70 startups, including Radiate, Business Insider, SmartBrief, Metaverse, Smarterer, and MasterClass. His direct investments have included exits to Axel Springer, Future, Pluralsight, Uber, Canon, and Cisco Systems. Mr. Kurnit is currently a Director at Brightcove (Nasdaq: BCOV), a cloud-based video service provider. Mr. Kurnit also serves as Chairman of RiverRock, an investment and advisory firm focused on the digital ecosystem. Mr. Kurnit has been with RiverRock since 2018. Prior to joining RiverRock, Mr. Kurnit served as Chairman of Keep Holdings, Inc., an internet commerce firm, from 2011 until 2018. Mr. Kurnit holds a Bachelor of Arts in Communications from Hampshire College.
We believe Mr. Kurnit is well-qualified to serve as a Director due to his extensive investment experience, his operational experience and his experience in dealing with strategic matters of technology and media companies.
David Panton, one of our director nominees , is a co-founder of Navigation Capital Partners LP. In addition to his role at Navigation Capital, Mr. Panton is also the Chairman of Panton Equity Partners, a private family office, which he founded in 2012. He has 20 years of investment banking and private equity experience and has sourced and led over 20 control transactions in various industries (including the telecom, media, and technology industry) with an aggregate enterprise value of over $5 billion, including successful sales of portfolio companies to buyers such as Dell Inc., the Blackstone Group, and One Equity Partners. Mr. Panton is a co-founder and former Chief Strategy Officer of American Virtual Cloud Technologies (Nasdaq: AVCT), which previously raised $310 million in July 2017 as Pensare Acquisition Corp., and completed an acquisition of Computex Technology Solutions in April 2020.
We believe Mr. Panton is well-qualified to serve as a Director due to his extensive investment experience, his operational experience and his experience in dealing with strategic matters of relating to special purpose acquisition companies.
Louise Sams, one of our director nominees , joins the Board with extensive experience as both a media executive and a practicing attorney. As a result of her broad range of business and legal experience, Ms. Sams brings valuable business development, corporate governance, technology, and international experience to the Board. Ms. Sams previously was the Executive Vice President and General Counsel of Turner Broadcasting System, Inc. (NYSE: TWX), a television and media conglomerate, from March 2000 until October 2019. During the last two years of her career, Ms. Sams played a lead role in the $109.9 billion merger of Time Warner Inc. and AT&T (NYSE: T). Ms. Sams also served as President of Turner Broadcasting System International, Inc. from 2003 until 2012. In her role, she oversaw the production, distribution and advertising sales of Turner's international networks and digital services. Prior to joining Turner in 1993 as a corporate attorney, Ms. Sams was an associate at White & Case, specializing in mergers and acquisitions and securities law. Ms. Sams is currently a Director at CoStar Group (Nasdaq: CSGP), a provider of information, analytics, and online marketplaces to the commercial real estate industry. Ms. Sams holds a Bachelor of Arts in English from Princeton University and a Juris Doctor degree from the University of Virginia School of Law.
We believe Ms. Sams is well-qualified to serve as a Director due to her legal expertise, her operational experience and her experience in dealing with the complex strategic matters of a public company.
Christine Zhao, one of our director nominees , brings significant operational and financial management experience to the Board. Ms. Zhao has served as the CFO and a member of the board of directors of Edoc Acquisition Corp (Nasdaq: ADOC), a healthcare focused SPAC, since July 2020. Since September 2016, Ms. Zhao has served as a venture partner at YuanMing Capital, a cross-border venture capital and private equity fund. Ms. Zhao has extensive experience in China, having been the Group CFO of Best Inc., a pre-IPO unicorn with a valuation of more than $3 billion and was subsequently listed on the NYSE. Previously, she was a Managing Director in Bank of America Merrill Lynch and Executive Director at JPMorgan, where she held regional CFO/COO in transaction banking and corporate banking units, and senior positions in HQ across treasury, liquidity/capital management and risk management functions. Mrs. Zhao is currently a member of the board of directors of BeyondSpring (Nasdaq: BYSI), a biopharma company, and Urban FT a private fintech company. Ms. Zhao received an MBA from Harvard Business School in 2002, a master's degree in Economics and Finance from University of Alabama in 1997 and a bachelor's degree in Economics with distinction from Fudan University in China in 1995.
We believe Ms. Zhao is well qualified to serve as a director due to her experience in strategy and investing acquired over the course of her career spent working in private equity, as a financial officer and as an investment banker.
Special Advisors
Matt Blank has made a significant and indelible mark on the entertainment industry in a career spanning over four decades. Mr. Blank has held several executive roles during a more than 30-year tenure at Showtime Networks prior to his retirement in 2018, including Special Advisor, Chairman, Chief Executive Officer, and Chief Operating Officer. Mr. Blank helped transform Showtime Networks into a world-class entertainment property. In 2017, Showtime Networks launched a new stand-alone streaming service now available through Amazon, Apple, Google, and Roku, as well as through Amazon Prime Video, Hulu, and other streaming platforms, as well as directly through the Showtime App. Showtime Networks has also been a champion for early adopters of the latest technologies, such as High Definition and Subscription Video on Demand (SVOD), providing subscribers with an enhanced viewing experience, along with more choice, convenience, and value, culminating in the launch of the streaming service. Before joining Showtime Networks, Blank worked for Home Box Office ("HBO") for 12 years, departing as Senior Vice President of Consumer Marketing. Mr. Blank currently serves as a Director of Cumulus Media (NASDAQ: CML), Madison Square Garden Entertainment (NYSE: MSGE), and CuriosityStream (NASDAQ: CURI) a documentary-focused streaming service which recently completed a business combination with Software Acquisition Group (NASDAQ: SAQN), a special purpose acquisition company. He also serves as a senior advisor at The Raine Group, a financial advisor and investor in technology and media clients. Additionally, Mr. Blank sits on several not-for-profit boards including The Harlem Children's Zone and The Manhattan Theater Club.
Jim Reynolds is the Founder, Chairman, and Chief Executive Officer of Loop Capital, a global financial services firm with business activities in investment banking, brokerage, financial consulting services, and wealth and asset management. Mr. Reynolds currently oversees all aspects of Loop Capital, including public finance, corporate finance, financial advisory, global fixed income and equity sales & trading and research, financial consulting, an infrastructure investment fund partnership with Magic Johnson Enterprises through JLC Infrastructure and Loop Capital Wealth Management. Mr. Reynolds held senior-level positions at several global Wall Street firms prior to founding Loop Capital in 1997. Since then, Loop Capital has grown into a dynamic and diversified financial services firm, holding a strategic alliance with the Bank of China. Loop Capital has been the underwriter on over 2,300 offerings, with an aggregate value exceeding $2.6 trillion. These transactions include 35 offerings for special purpose acquisition companies in 2020, such as Pershing Square Tontine Holdings (NYSE: PSTH), CC Neuberger Principle Holdings II (NYSE: PRPB), and Atlantic Avenue Acquisition Corp (NYSE: ASAQ). Additionally, Mr. Reynolds was an early investor in Radiate.
Daniel L. Rosensweig is an accomplished executive who has been at the helm of five different companies. Presently, he holds the position of Co-Chairman, President & Chief Executive Officer at Chegg (NYSE: CHGG), a leading online learning platform. In the past, Mr. Rosensweig held numerous positions in the media industry to include President & CEO of the Guitar Hero Division at Activision Blizzard (NYSE: ATVI), President & CEO of ZDNet, President at CNET Networks, and Chief Operating Officer at Yahoo!, Inc. In addition to his extensive experience at media companies, Mr. Rosensweig has also served as an Operating Principal at the global private equity firm Quadrangle Group., and was an angel investor in Kickstarter, Vox Media, and Ozy Media. Mr. Rosensweig currently serves as the Co-Chairman of the Board at Chegg and is a Director at Adobe (NASDAQ: ADBE) and Rent the Runway.