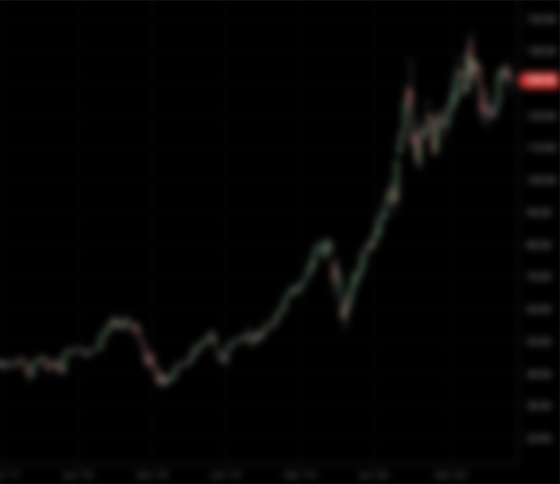 Rafael Felipe de Jesús Aguirre Gómez, who has served as our Chairman since our inception, is an entrepreneur with over 35 years of experience in food and beverage operations, real estate, entertainment, retail and broadcasting. Mr. Aguirre is the founder, CEO and Chairman of Mera Corporation ("Mera"). He founded Mera in 1991, which is an international food and beverage operator headquartered in Cancun, Mexico, that operates over 150 restaurant locations in five different countries. Mera began operating a franchise of Pat O'Brien, which served over 3,000 guests daily. Following this endeavor, Mr. Aguirre rapidly incorporated other franchises into Mera's growing brand portfolio. His growth into airports proved pivotal, as he expanded Mera's operations into 17 airports, in five countries: Mexico, U.S. (Burbank and Raleigh), Colombia, Ecuador and Panama and Mexican cruise ports. Today, Mera successfully and diligently operates more than 40 brands in these venues, including Wolfgang Puck, Guy Fieri, Margaritaville, Starbucks's, Panda, Johnny Rocket's, and Bubba Gump, among other highly successful international brands. With over 3,000 employees, Mera serves more than 55 million passengers per year at the airports where it operates. Prior to founding Mera, Mr. Aguirre was an executive at Grupo Radio Centro, S.A.B. de C.V., one of Mexico's largest broadcasting companies, where he eventually became Vice President of the group's production company and then headed the group's entertainment and tourism ventures, including a hotel and shopping center. As a board member and trust overseer of the family trust of Grupo Radio Centro, S.A.B. de C.V., Mr. Aguirre also participated in the company's initial public offering in the Mexican Stock Exchange (Bolsa Mexicana de Valores) and the NYSE. Mr. Aguirre currently serves as Chairman of the Yucatan Peninsula Division of the National Advisory Council of CitiBanamex (the Mexican division of Citibank) and serves as Honorary Consul for India in the state of Quintana Roo, Mexico. He also is a member of the board of trustees of Fundación FUNED and Fundación Ciudad de la Alegria. Mr. Aguirre previously served as Chairman of Nacional Financiera, Quintana Roo Chapter (a Mexican development bank), Chairman of the founding board of trustees of Universidad Anahuac in Cancun, member of the board of trustees of the Red Cross in Quintana Roo and Vice President of the Business Council in Quintana Roo. Mr. Aguirre has been recognized for his philanthropic endeavors to support health, poverty relief and education.
Alberto Ardura González, who has served as our Chief Executive Officer since our inception, has more than 35 years of experience in the financial industry and has advised numerous companies on M&A transactions and on structuring and underwriting public and private issuances of equity and debt. From 2002 to 2009, Mr. Ardura was the Chief Country Manager and Head of Fixed Income Currencies and Commodities at Merrill Lynch Mexico, S.A. de C.V., the leading investment bank in Mexico at the time. In 2009, Mr. Ardura joined Deustsche Bank, A.G. in New York City as Head of Latin America Capital Markets and Treasury Solutions, advising over 350 clients in raising several hundred billion dollars in debt and equity financing in the public and private markets, as well as advising several clients in restructurings transactions. During such time, Mr. Ardura also was also responsible for Deutsche Banks's local operations in Brazil, Mexico, Chile, Perú and Argentina, and was a member of Deutsche Bank's Global Emerging Markets Committee, Latin America Investment Committee, and Americas Investment Banking Executive Committee. He was later appointed as Vice Chairman of Corporate Finance for Latin America. From 2017 to 2019, he was a Managing Director leading the Latin America Investment Banking and Client Coverage division at Nomura Securities. Inc. In 2019, Mr. Ardura founded his own advisory firm, Pier A Capital Solutions, Inc., focusing on M&A and private debt and equity financing transactions for clients across Latin America. Mr. Ardura has served on several boards of directors including Banca Promex, S.A. de C.V., Valores Finamex, S.A. de C.V. Merrill Lynch México, Casa de Bolsa, S.A. de C.V. He currently serves on the board of directors of Eric Kayser Mexico, S.A.P.I. de C.V. He is also founder and director of the Coscomate Hospitality Group, LLC, with operations in the U.S., Mexico, and Spain, where Mr. Ardura has gained extensive knowledge of the restaurant industry. We believe Mr. Ardura's knowledge of the U.S. capital markets and institutional investors will help us to structure, negotiate and execute an initial business combination.
Axel Molet Warschawski, who has served as our Chief Financial Officer since our inception, has been a finance and private equity executive for over 15 years. In 2013, he joined Mera, where he currently serves as Executive Vice President, supervising all the support areas, including finance and administration, human resources, IT and legal. Mr. Molet also serves as Executive Vice President of Sonec Inmobiliaria, a subsidiary of Mera that operates Mera's real estate division. Prior to joining Mera and Sonec Inmobiliaria, Mr. Molet worked at Nexxus Capital, one of Mexico's largest private equity funds, where he was actively involved in its private equity investments, including deal sourcing, due diligence, negotiations, structuring and operating and selling portfolio companies. During this period, he also directly worked in some of the portfolio companies, including Grupo Sports World, a leading operator of family fitness clubs in Mexico and Harmon Hall Holding, one of Mexico's leading English language teaching companies.
Randall Hiatt, one of our independent director nominees , has been involved in the restaurant industry for over 40 years. Mr. Hiatt is the founder of Fessel International, Inc., an international restaurant consulting firm founded in 1988 with offices in in Sierra Madre, California and an affiliated office in Tokyo, Japan. He was President of Fessel International from its inception until 2014 and is still providing advice to the firm. Fessel International advises restaurants in business strategies and planning for major projects, concept development, site selection, operational analysis and marketing research. Fessel International's past and present clients include Walt Disney Company, PF Chang, Fleming's Steakhouse, Peabody Hotels, Maxim's Restaurants (Hong Kong), Mall of America, The Stafford Hotel London, Nando´s (South Africa), Paramount Studios and Parks, and the City of San Antonio. During Mr. Hiatt's tenure at Fessel International, he worked on projects involving thousands of restaurants in over 60 countries, from fast food to fine dining. His expertise and consulting projects focus on strategic planning, operational analysis and refinement, marketing research, real estate growth strategies, market entry analysis and corporate optimization. Mr. Hiatt's prior experience includes twelve years working for the Walt Disney Company in restaurant operations, financial analysis and project development during which, among other things, he oversaw the complete restaurant development for EPCOT Center and Tokyo Disneyland. From 1983 to 1988, he was the Vice President of Food and Beverage for the 800-unit Grace Restaurant Company and Vice President of Operations for its successor, Restaurant Enterprises where operated over fifty restaurants in multiple states. Mr. Randall is a board member of Palmas Restaurants in Orlando, Florida, and Senior Advisor to Mera and Samchully America, which owns hotels and restaurants in Southern California. He is a former Board Member of Ruby's Diner, Fatburger and R.W. Smith, a restaurant design and supply company. He is also a former director of the Florida Restaurant Association.
Joseph C. Essa, one of our independent director nominees , is one of the most prestigious and experienced restaurant CEOs in the U.S. with more than two decades experience as founder, investor, operator and executive in the restaurant industry. He has deep knowledge of brands, chefs and trends in the restaurant industry. Mr. Essa has successfully operated fast casual and fine dining restaurants in demanding markets in the U.S. including New York, Las Vegas, and Los Angeles, as well as in several major international cities such as Tokyo, Honk Kong, and Shanghai. Currently, Mr. Essa serves as President & CEO of the Thomas Keller Restaurant Group, a collection of luxury, fine and casual dining restaurants. Mr. Essa has also served on the board of directors of the National Restaurant Association of the United States since 2008. Prior to him joining the Thomas Keller Restaurant Group, Mr. Essa had an eleven-year tenure as President, CEO and member of the board of directors of Wolfgang Puck Worldwide. Mr. Essa has extensive experience in directing and building global restaurants and related consumer product brands and is an expert in restaurant growth strategy. Mr. Essa is an innovative leader who prides himself in taking a collaborative approach to work culture. He is a Certified Public Accountant, who graduated from Boston College with a Bachelor of Science in accounting and finance.
Juan M. González Bernal is one of our independent director nominees . Mr. González Bernal has been involved in all aspects of structuring and executing M&A and capital market transactions for more than 25 years. Since 2011, he has practiced law as a shareholder in the Corporate & Securities Department of Greenberg Traurig, LLP and, prior to that, as a partner of White & Case, LLP. Mr. González Bernal has a Masters in Law (LL.M.) from Harvard Law School and a law degree from Escuela Libre de Derecho in Mexico City. He is dually licensed to practice law in Mexico and in New York and has been constantly recognized as one of the most relevant lawyers in his field of practice by Chambers & Partners and Law 500. Mr. González Bernal participated in the negotiation of the original North American Free Trade Agreement between the U.S., Mexico and Canada. In his legal practice, Mr. González has advised Mexican companies through initial public offerings in the NYSE, NASDAQ and the Mexican Stock Exchange (Bolsa Mexicana de Valores). He has worked on several landmark transactions such as Citigroup's exchange offer to acquire Banco Nacional de Mexico (Banamex), which was then the largest financial institution in Mexico, and this year's $2.3 billion RCO sale of a Goldman Sachs portfolio company to a consortium of Abertis and GIC, representing the largest toll road transaction ever in Latin America. Mr. González Bernal also has extensive knowledge of the restaurant industry as one of the founders and directors of the Coscomate Hospitality Group, LLC. During his extensive career, Mr. González Bernal has participated on the boards of directors, including in the audit and compensation committees, of several Mexican private and public companies, which has given him a deep knowledge of the regulatory environment of public companies and exposure to the best corporate practices.
Julia A. Stewart is one of our independent director nominees . Over the course of her career, Ms. Stewart has been instrumental in building global businesses and developing strong brands. Ms. Stewart has served as the Chair and Chief Executive Officer of Alurx, Inc., a specialty products company focused on health and wellness, since January 2020 and since 2003 has served on the board of directors of Avery Dennison Corporation (NYSE: AVY), a multi-national Fortune 500 company. She has also served on the board of directors of Fogo de Chao restaurants since 2017. In 2001 she became the Chief Executive Officer of IHOP restaurants, where she participated in the $2.4 billion acquisition of Applebee's, a leading casual dining chain where she was previously the President. She continued as Chief Executive Officer and Chair of the combined company, Dine Brands Global, Inc. (formerly DineEquity, Inc.) (NYSE: DIN) until 2017. With over 3,700 restaurants in 22 countries, 250,000 team members and $9 billion in system sales as of 2016, Dine Brands Global, Inc. became the largest sit-down restaurant company in the world. She has advised a wide number of private equity and investment banking firms, including Rhone Capital on their acquisition of Fogo de Chao restaurants. Ms. Stewart's leadership experience also includes positions in operations, franchising and marketing with Taco Bell, Stuart Anderson Black Angus, Burger King and Carl's Jr. Ms. Stewart is a founding member of the Women's Foodservice Forum in 2008 she was listed as one of Fortune Magazine's 50 Most Powerful Women in the U.S. and was the recipient of Nations' Restaurant News "Operator of the Year" in 2005 and 2015. Ms. Stewart graduated, with honors, from the San Diego State University with a bachelor's degree in Communications and has an Honorary Doctorate from Johnson and Wales University.