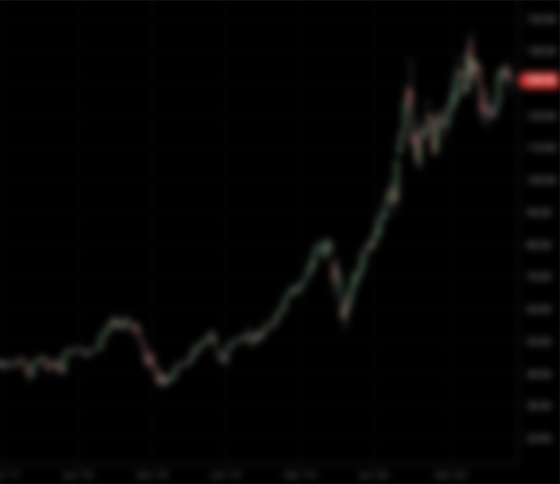 Raised

$287M

CIK

1831937

Focus

Consumer, Technology, Ecommerce, Unicorns
James F. McCann, our Chairman and Chief Executive Officer , has served as chairman of 1-800-Flowers.com (NASDAQ:FLWS), a leading provider of gifts for all important occasions, since 2016. Mr. McCann founded 1-800-Flowers.com in 1976 and served as the company's CEO until 2016. As the founder, CEO and chairman of 1-800-Flowers.com, Mr. McCann built a leading e-commerce business with approximately $1.5 billion in annual sales (for fiscal year ended June 28, 2020), which serves more than 9 million customers and distributes over 20 million gifts annually. 1-800-Flowers.com has demonstrated a longstanding and excellent operating track record with a five-year annual historical EPS growth rate in excess of 20%. Over the past decade, 1-800-Flowers.com has also generated significant shareholder value through developing, building and acquiring businesses; the company's stock price has appreciated at a 30%+ annual CAGR, nearly 3x the S&P 500. Under his leadership 1-800-Flowers.com completed 17 acquisitions with a cumulative enterprise value in excess of $630 million. Mr. McCann has built 1-800-Flowers.com as a family-led company and has a deep understanding of those matters related to a family-run business. Mr. McCann has served as a director on the Board of International Game Technology PLC (NYSE:IGT) since 2015; as a director on the Board of Amyris Inc. (NASDAQ:AMRS) since 2019; and as a trustee on the John Jay College Foundation Board of Trustees since 2012. Mr. McCann served as chairman of the Board of Willis Towers Watson (NASDAQ:WLTW) from 2004 – 2019, successfully overseeing the $18 billion merger between Willis and Towers Watson in 2015, and he served as a director on the Board of the New York Mets from 2012 to 2020. Over a 40-year period, Mr. McCann has developed a broad and extensive relationship network across the consumer space. Mr. McCann graduated from City University of New York with a B.A. in Psychology. We believe that Mr. McCann is well-qualified to serve as a director due to his extensive experience in consumer-facing e-commerce, which makes us well suited to identify, source, negotiate and execute an initial business combination.
Jaymin Patel, our President, Chief Financial Officer and Director , served as the president, CEO and Board Member of Brightstar Corporation ("Brightstar"), a $10+ billion SoftBank global wireless device services company, from 2015 – 2018. While at Brightstar, Mr. Patel led a major restructuring effort, helped significantly decrease global SG&A, adopted new technology architecture, delivered positive FCF and introduced new lines of business including financial services offerings. Prior to that, Mr. Patel served as president and CEO of GTECH Corporation (now IGT) from 2008 – 2015, president and COO in 2007 and CFO of GTECH Holdings Corporation from 2000-2006 (NYSE:GTK), where he led the sale of GTECH to Lottomatica SPA in a ~$5 billion all-cash transaction resulting in approximately 700% total return to shareholders between 2000 – 2006 and continued as CFO of Lottomatica SPA from 2006 – 2007 (Milan:LTO.MI). Mr Patel also served on the Board and Executive Committee of GTECH SPA (Milan:GTK.MI) from 2007 – 2015. During his time as an executive and Board Member at GTECH/Lottomatica, Mr. Patel worked closely with Mr. McCann in his capacity as a board member. Additionally, Mr. Patel has served on the Board of Directors of Willis Tower Watson, a leading global advisory, broking and solutions company, since 2013, where he served alongside Mr. McCann until Mr. McCann's departure in 2019. Mr. Patel has also served on the Board of Directors of Rip Van, a provider of healthy waffles, since 2017; as executive chairman of Cloud Agronomics, a provider of real-time analytics and predictive insights on crop performance, since 2019; and as a board member and operating partner of Grow Materials, a sustainable supply chain company, since 2019. Since 2021, Mr. Patel serves on the Board of Bally's Corporation (NYSE: BALY), an owner and operator of casinos, racetracks and OTB licenses. Mr. Patel is a Chartered Accountant and started his career with PWC in London. Mr. Patel graduated from Birmingham City University (formerly, Birmingham Polytechnic, UK) with a B.A. (Hons.) in Accountancy. We believe that Mr. Patel is well qualified to serve as a director, due to his prior experience as a public company director and officer.
Russell Glass, our Vice Chairman , is the founder of RDG Capital and affiliates (2005 – present) with experience in investment banking, private equity and public securities investment. Mr. Glass previously served as the president of Icahn Associates Corporation (1998 – 2002), a multi-billion dollar investment holding company which manages a diversified portfolio of investments in various industry sectors. His prior experience includes M&A, investment banking and fund management with Kidder Peabody & Co. (1984 – 1986), Premier Partners (1988 – 1996), Princeford Capital (2009 – 2014), Ranger Partners (2002 – 2003), Relational Investors (1996 – 1998), and L.F. Rothschild, Unterberg, Towbin. As a private investor and through affiliated investment partnerships, Mr. Glass has held stock ownership interests in numerous publicly traded companies. He has also been a venture capital investor in a consumer digital marketing company and a private equity investor in a specialty consumer products manufacturing company. In addition, Mr. Glass has had prior executive experience as the CEO of Cadus Corporation (NASDAQ: KDUS) (2000 – 2003) and the vice chairman of Lowestfare.com and Global Discount Travel Services (1998 – 2002). He has also served as a director of numerous public and private companies, including Automated Travel Systems, Axiom Biotechnologies, Blue Bite, Cadus Corporation, Delicious Brands (NASDAQ:DBSI), Lowestfare.com, National Energy Group (NASDAQ:NEGI) and Next Generation Technology Holdings (NASDAQ:NGTH). He is currently a director of A.G. Spanos Corporation and Safeguard Scientifics Inc. (NYSE:SFE), an investment holding company with private equity and venture capital ownership stakes in consumer, healthcare and financial technology companies. Mr. Glass has also served as a board member of the Council for Economic Education for which he has been the benefactor of the Russell D. Glass Scholarship Award for Individual Achievement in Economics. Mr. Glass has been a guest lecturer at Columbia Business School. He graduated from Princeton University with a B.A. in Economics and received his M.B.A from Stanford Graduate School of Business. Mr. Glass has been an informal M&A advisor to Mr. McCann with respect to potential acquisitions for 1-800-Flowers.com and, since 2012, Mr. Glass has been a co-owner and investment partner with Mr. McCann in the New York Mets until the team's recent sale. We believe that Mr. Glass is well qualified to serve as a director due to his extensive private equity investment and investment advisory experience.
Paul Stamoulis, our Executive Vice President , has served as managing partner and co-founder of Clarim Holdings, Mr. McCann's private family office, since 2018. Mr. Stamoulis also serves as board member and chief operating officer of Clarim Holdings' controlled companies (Worth Acquisition Group, LLC, Techonomy Media Corp. and Clarim Media, LLC), chief investment officer of Clarim Holdings' Investments and family investment committee member at Clarim Holdings. Prior to that, Mr. Stamoulis served as a board member of KapitalWise, a provider of technology solutions for financial institutions, since 2015. Prior to that, from 2004 – 2015, Mr. Stamoulis served as managing director at Scotiabank, in the Global Banking and Markets team, most recently serving as global head of Fixed Income Origination. While at Scotiabank, Mr. Stamoulis led the bank's efforts across Debt Capital Markets (Investment Grade, High Yield, EM & Private Placements), Corporate Derivatives (IRS, CCIRS, Equity and Credit) and Securitization markets, overseeing 75+ global staff across 12 teams completing over 1,000 corporate financings/transactions. He also served as a director of Scotia Capital (USA) Inc. as well as a member of the U.S. Strategic and Underwriting Committees. Prior to that, Mr. Stamoulis served as a director at TD Securities from 1994 – 2004, where he completed over 200 corporate finance & M&A transactions, representing over $15 billion in the technology, media and telecommunications sector. Mr. Stamoulis graduated from St. Anselm College with a B.A. in Business and Finance.
Maria Pinelli, will be one of our directors as of the effective date of the registration statement of which this prospectus forms a part. Ms. Pinelli was global vice chair of Ernst & Young LLP (EY) from 2011 to 2017 and led EY's Global Strategic Growth Business unit with a focus on serving entrepreneurs, private and public companies poised for exponential growth. For this multi-billion dollar business Ms. Pinelli led EY's efforts across all business sectors overseeing the Americas, Europe, Middle East, India, Africa Asia Pacific and Japan regions covering over 150 countries. Prior to leading this global business of EY, Ms. Pinelli was EY's America's director of strategic growth markets from 2006 to 2011. In this role, Ms. Pinelli led a team of over 5,000 professionals serving high growth private, public and private equity backed businesses. As a recognized expert commentator on the trends that are driving global activity in the IPO market, entrepreneurship and innovation, and economic growth, Ms. Pinelli testified before the subcommittee of the US House Financial Services Committee on the US competitiveness and global IPO trends and capital raising. Following her global role, from 2018-2020 Ms. Pinelli led EY's Consumer Products and Retail sector in the US Southeast. Ms. Pinelli is a qualified public accountant in Canada and the United Kingdom and prior to her EY Global and America's role was a lead client service partner serving significant clients in the technology, consumer and retail sectors. She was involved in multiple IPOs and strategic transactions over her career. Ms. Pinelli's community support for entrepreneurship includes her previous roles as chair of the Network for Teaching Entrepreneurship, as a member of the World Economic Forum Global Growth Company Advisory Committee and her corporate, government and entrepreneurial support for innovation and entrepreneurs. We believe that Ms. Pinelli is well-qualified to serve as a director and financial expert due to her leadership, global network and experience and extensive experience in advising exponential growth companies.
Daniel Neely, will be one of our directors as of the effective date of the registration statement of which this prospectus forms a part. In 2006, Mr. Neely founded Networked Insights, a social media and analytics company, where he remained CEO until 2017, when the company was acquired by American Family Insurance (AFI). Post-acquisition, between January 2018 and October 2019, Mr. Neely remained as a member of the senior executive team of AFI. Since 2009, Mr. Neely has also been an investor in software, consumer products and media companies. We believe that Mr. Neely is well qualified to serve as a director, due to his prior success as a founder in because of his experience as an investor.