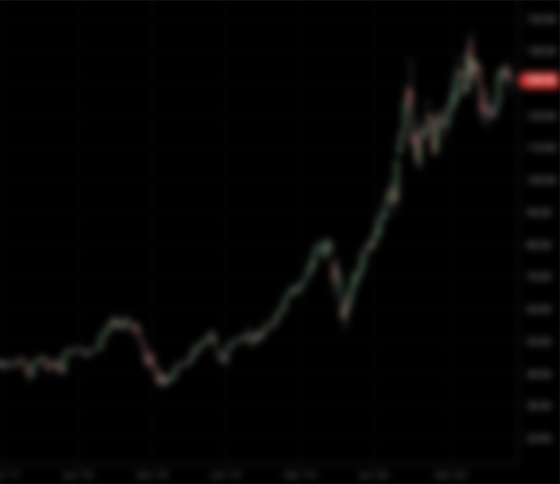 NBST
Definitive Agreement
Infinite Reality
Newbury Street Acquisition Corp
Raised

$150M

CIK

1831978

SPAC Ticker

NBSTU

Merger

Infinite Reality

Merged Ticker

Focus

Technology, Consumer, Media, Sports, Entertainment, Unicorns
Matthew Hong will serve as the Chairman of our board of directors on the effective date of the registration statement of which this prospectus is a part. From May 2008 to June 2019, Mr. Hong served in various roles, culminating in serving as the chief operating officer, between March 2017 and June 2019, of Turner Sports, a subsidiary of WarnerMedia and AT&T. In this role, he oversaw teams responsible for long-term business strategy, rights acquisitions, league partnerships, programming, marketing, revenue and sales inventory planning, and day-to-day operations for the division. In addition to his division-wide responsibilities, Mr. Hong oversaw the management of various sports businesses and properties including Bleacher Report, NBA TV, NBA Digital, NCAA Digital and March Madness Live, SI Digital, NASCAR.com, PGATOUR.com, PGA.com and PGA Championship Live, GOLF.com, and the B/R Live OTT offering. Prior to Turner Sports, from January 2006 to May 2008, he served as vice president and general manager of interactive media at Thomson Learning. From November 1999 to January 2006, he served in multiple roles at AOL, including as executive director of business development and executive director of search. While at AOL, he architected and oversaw the company's partnership with, and equity stake in, Google, and managed the search business across the AOL portfolio of properties.
Mr. Hong has been a director of Advocado, Inc., an adtech company, since July 2020. He also serves as an advisor to NASCAR, since June 2020; SAS, a developer of analytics software, since December 2020; and Liquefy, a blockchain technology provider, since January 2020. He previously served on the board of directors of iStreamPlanet, a company that processes and delivers live video broadcasts over the Internet, between August 2015 and June 2019, and as a board observer of FanDuel, a gaming company, between June 2015 and October 2017. Mr. Hong received a JD, with honors, from Harvard Law School, and a BA in economics from NC State University. Mr. Hong is well qualified to serve on the board of directors due to his significant experience as a senior executive of media and internet companies.
Thomas Bushey has served as our Chief Executive Officer and director since November 2020. Mr. Bushey brings a wealth of experience from his two-decades long career as a successful investor, board member and capital allocator. He is the founder and has served as CEO of Sunderland Capital since 2015. Sunderland Capital is an operationally focused, long-term oriented investment firm with a focus on emerging technologies and the consumer Internet. Mr. Bushey has also served on the board of Ondas Holdings Inc. (Nasdaq: ONDS), a developer of private licensed wireless data networks for mission-critical industrial markets, since 2020. Prior to founding Sunderland Capital, he was a portfolio manager at Blackrock. Prior to Blackrock, Mr. Bushey was a senior analyst for Mayo Capital Partners and Millennium Partners. Mr. Bushey began his career as an analyst for Credit Suisse First Boston ("CSFB") and later moved to HCI Equity Partners (Thayer Capital). At CSFB from 2002 to 2005, he executed and analyzed mergers, acquisitions, leveraged buyouts, divestitures, takeover defenses, restructurings and debt and equity financing for corporate clients and financial sponsors. Mr. Bushey has a BS in Economics from the Wharton School of the University of Pennsylvania. Mr. Bushey was selected to serve on the board of directors due to his significant investment banking and management experience.
Kenneth King has served as our Chief Financial Officer and director since November 2020. Mr. King has over 13 years of experience in venture building, venture capital, and mergers & acquisitions. Since 2019, Mr. King has been a founding partner of Cambium Grove Capital, a global asset management platform investing in venture, private equity and alternative credit. Between 2016 and 2018, Mr. King served as a special consultant at Yixia Technology (Miaopai), which acquired Tiantian, a mobile video application company that Mr. King co-founded in 2015, where he served as CEO, until the acquisition by Yixia Technology, in 2016. In 2011, Mr. King was also the first investor and founding member of Tessa Therapeutics, a Singapore-based biotechnology company backed by Temasek Holdings, where he served as COO until 2014. Mr. King started his career with Morgan Stanley's Mergers and Acquisitions (M&A) Group in Hong Kong from 2008 to 2010, where he participated in buy-side, sell-side, and cross-border transactions across a wide range of industries and Asia-Pacific geographies. Mr. King graduated from Stanford University in 2008 with a B.A. in Economics and a M.S. in Management Science and Engineering. Mr. King was selected to serve on our board of directors due to his significant venture building, venture capital, and mergers & acquisitions experience.
Jennifer Vescio will serve as a member of our board of directors on the effective date of the registration statement of which this prospectus is a part. Since 2019, Ms. Vescio has served as the global head of business development for Uber Technologies Inc. where she is responsible for launching new strategic initiatives, closing partnership deals and managing partner operations. Ms. Vescio is a principal of Awestruck Ventures, a venture and strategy consulting firm she co-founded in 2015, where she currently serves as an advisor, investor, strategy and management consultant to tech, entertainment, sports & digital media firms as well as an executive coach to CEOs and their teams. Ms. Vescio also served as a member of the board of directors of the PGA Tour, the organizer of the main professional golf tours played by men in the United States and North America, from 2015 to 2020. From 2017 to 2018, Ms. Vescio served as senior vice president, global head of corporate development and partnerships for Verizon Media where she focused on strategic growth, new business development, partnerships and investments. From 2013 to 2016, she served as the head of global strategy and business development at eBay (NASDAQ: EBAY). While at eBay, she managed over $600 million in GMV (Global Merchandise Volume) through its partner network, which included partnerships with Samsung, HP, Yahoo!, Facebook, Pinterest, Twitter, and Telefonica. She also launched new strategic initiatives and incubated new businesses such as eBay Now, an on-demand local ordering and delivery platform which launched in San Francisco and New York. From 2010 to 2013, Ms. Vescio was the vice president of global business development at ESPN. In 2009, CBS hired Ms. Vescio to lead its strategy & business development efforts until 2011. During her time at CBS, Ms. Vescio led its digital content distribution strategy and signed partnerships with YouTube, DailyMotion, eBay, Hulu and Yahoo!. Ms. Vescio earned her Bachelor of Science degree in Psychology/Biology from Allegheny College and her MBA from the UCLA Anderson School of Management. She also holds her ICF and NCF certifications for executive coaching. Ms. Vescio is well-qualified to serve on our board of directors due to her extensive experience as a public company executive in the consumer internet and media industries.
Teddy Zee will serve as a member of our board of directors on the effective date of the registration statement of which this prospectus is a part. Best known for such films as Pursuit of Happyness, Hitch & Charlie's Angels, Mr. Zee has been a film and television producer since May 2005, with over thirty years of experience in Hollywood. He has built an active global advisory and consulting practice across media and technology. He has previously served as president of Sony-based Overbrook Films from 2001 to 2005, president of Fox-based Davis Entertainment from 1997 to 2001, EVP at Columbia Pictures from 1990 to 1997, SVP at Paramount Pictures from 1985 to 1990. Since 1996, he is a member of Academy of Motion Picture Arts & Sciences (Oscars), Academy of Television Arts & Sciences (Emmys) and Producers Guild of America.
Mr. Zee has served as an advisor to Vizio, a leading HDTV maker and innovator in data & advertising around smart TVs, since August 2019; Ford Models, an international modelling agency, since July 2020; Tapas Media, a platform for creators of bite-sized comics and web-stories, since September 2020; PureForm Global, a biotech company that synthesizes CBD from oils in orange peels, since March 2020; Tarsus Entertainment between August 2019 and October 2020, which delivers government approved video games through IPTV and OTT in China; Watcha, a Korean streaming and data/analytics venture, since April 2018; Kooding, an e-commerce fashion and beauty platform, since January 2017; Pickit, the digital collectibles marketplace platform serving KPOP fans, since May 2020; and ParagonOne, a platform that manages internships for enterprises, since September 2015. Mr. Zee advised Biola University's School of Cinema & Media Arts between December 2017 and June 2019; Oben, a Softbank-backed start-up that uses AI, computer vision and blockchain to deploy personal avatars for the masses, between September 2015 and January 2019; Meitu, the Chinese photo and video app company that went IPO in Hong Kong, between February 2015 and June 2016; Starmaker, the user generated music and video platform, between February 2016 and January 2017; and Ooyala, a leading online video platform company, between April 2013 and May 2015. Mr. Zee also served as head of creative, mobile technologies division for Rambus, between March 2012 and September 2013. Rambus acquired Silicon Valley interactive media start-up Mozaik Multimedia, where Mr. Zee had previously held the post of chief creative officer between September 2011 and March 2012. Mr. Zee earned an MBA from Harvard Business School and a BS from Cornell University. Mr. Zee is well-qualified to serve on our board of directors due to his extensive experience in the media industry.
Our Advisors
Kenneth Ng will serve as our senior advisor following the completion of this offering. He is the president and chief executive officer of Malacca Straits Acquisition Company Limited (Nasdaq: MLAC) and senior advisor of Bridgetown Holdings Limited (Nasdaq: BTWN), which in aggregate raised over $740 million of capital at their IPOs. Mr. Ng is also the founder and managing partner of Ark Pacific Capital Management Limited, an asset management company. Previously, Mr. Ng was an executive director and founding team member at Elliott Advisors (HK) Limited, the Asian arm of the global multi-strategy hedge fund Elliott Associates, and had previous roles at UBS AG and TPG Capital Asia.
Ted Seides, will serve as our senior advisor following the completion of this offering. He is the founder of Capital Allocators LLC, which he created in 2016 to explore best practices in the asset management industry from the perspective of asset owners, asset managers, and other relevant players. He hosts the Capital Allocators podcast, serves as an advisor to allocators and asset managers, helps asset managers convey their story through private podcasts, and educates investors.
From 2002 to 2015, Mr. Seides served as the president and co-chief investment officer of Protégé Partners LLC, a leading multibillion-dollar alternative investment firm he founded that invested in and seeded small hedge funds. In 2010, Mr. Seides was profiled in the book "Top Hedge Fund Investors." In 2016, Mr. Seides authored "So You Want to Start a Hedge Fund: Lessons for Managers and Allocators." Mr. Seides began his career in 1992 under the tutelage of David Swensen at the Yale University Investments Office.
Katie Soo, will serve as our advisor following the completion of this offering. Ms. Soo is currently the senior vice president and head of growth marketing for HBO Max, but she has had a broad range of roles which has led her to spearhead the marketing efforts for Warner Brothers Digital and also for the DC Universe. As senior vice president of marketing, Ms. Soo is responsible for overseeing marketing across the Warner Brothers Digital Networks (WBDN) portfolio to develop initiatives that promote the division and strengthen the relationship with consumers. Ms. Soo plays a key role in enhancing brand awareness and exploring opportunities that help innovate the way consumers experience content through WBDN's wide portfolio of assets.
Previously, Ms. Soo was the vice president of consumer marketing at Fullscreen Media, overseeing originals and content marketing, social, and public relations. Before that, she was head of social at Hulu where she led efforts to innovate, create and scale the digital vision across brand, originals, content, and product. Prior to Hulu, Ms. Soo was an early hire at Dollar Shave Club where she served as head of social and created the startup's marketing roadmap. Ms. Soo remains actively involved with several startups and is also recognized for her work in both creative storytelling and digital products. She serves on the Partner Advisory board of Pinterest. Ad Age has Ms. Soo on their 40 under 40 list.