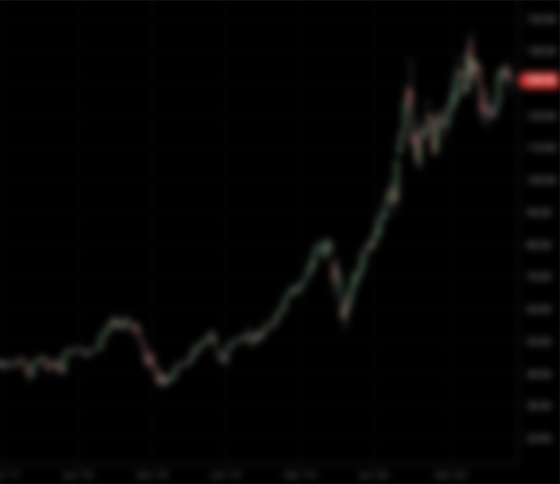 Global Partner Acquisition Corp II
Raised

$300M

CIK

1831979

Focus

Consumer, Food, Ecommerce, Healthcare, Technology, Unicorns
Paul J. Zepf, Chief Executive Officer and Chairman
Mr. Zepf serves as our Chief Executive Officer and as Chairman of our board of directors. From February 2018 through July 2020, Mr. Zepf was a senior investment professional at TowerBrook Capital Partners ("TowerBrook"), first as a Venture Partner and then as a Managing Director. Currently, he is a Management Advisory Board member at TowerBrook. TowerBrook is a private equity management firm with over $13 billion in assets under management, investing in both control and non-control deals across multiple industry sectors. From the closing of GPAC's merger with Purple in February 2018 until August 2020, Mr. Zepf was a non-voting observer to Purple's board of directors and each of its board committees. From August 2020, he has been a member and, since December 1, 2020, has been the non-executive Chairman, of Purple's board of directors. Prior thereto, from June 2015 to February 2018, he was Chief Executive Officer and a director of GPAC. From February 2014 to June 2015, Mr. Zepf was a Managing Director and Head of Strategic Initiatives at Golub Capital, a direct lender and credit asset manager, with more than $30 billion in capital under management. Prior to joining Golub Capital, from March 2005 to February 2014, Mr. Zepf was a managing principal of Corporate Partners, a Lazard-sponsored private equity fund. Following the February 2009 spin-off of Corporate Partners from Lazard, Mr. Zepf also served as managing principal of Corporate Partners Management LLC until February 2014. Prior to that, from 2001 to 2009, he was also co-head of Lazard North American Private Equity, and, from 2001 to 2005, a managing director of Lazard LLC. Mr. Zepf was a managing principal of Lazard Alternative Investments from 2005 to 2009 and of Lazard Capital Partners from 2001 to 2009. Previously, from 1998 to 2001, Mr. Zepf was a managing director of Corporate Partners I and of Centre Partners, a middle market private equity firm. He started his career in the Merchant Banking Department at Morgan Stanley & Co. in 1987. Mr. Zepf has a B.A. in Economics from the University of Note Dame, where he graduated summa cum laude and Phi Beta Kappa.
David Apseloff, Chief Financial Officer
Mr. Apseloff serves as our Chief Financial Officer ("CFO"). Mr. Apseloff is an experienced CFO who has extensive expertise in working with middle market companies. Mr. Apseloff currently serves on the board of directors of CitySwitch Tower Holdings, LLC and Aqua Terra and serves part-time as the CFO of Agile Cold Chain Solutions LLC. Mr. Apseloff previously served on the board of Flagship Communities, LLC from July 2018 until they completed their IPO in October 2020. Mr. Apseloff was formerly CFO of Aqua Terra from March 2017 to February 2018. From 2015 to 2016, he was the CFO and Executive Vice President of Agro, a global provider of cold chain logistic services, after they acquired Nordic Cold Storage Holdings LLC, where he served as CFO from 2011 to 2015. Previously in his career, Mr. Apseloff held CFO positions with a variety of private equity backed companies, including oil and gas services, distribution of RV accessories, healthcare services, industrial and manufacturing businesses. These companies were backed by sponsors such as Greenbriar Equity Group, Centre Partners Management LLC, Bregal Partners, Oaktree Capital and American Infrastructure Funds. Mr. Apseloff started his career at Arthur Andersen & Co. and was a senior staff accountant in the Small Business Audit Division. Mr. Apseloff is a Certified Public Accountant and holds a Bachelor's of Science in Accounting from the University of Florida.
Our Board of Directors Nominees
Pano Anthos
Mr. Anthos, who will be Vice Chairman of our board of directors, is the founder and managing director of XRC Labs and Funds, one of the leading innovation accelerators focused on the consumer goods and retail markets. He is regularly engaged as a speaker at leading industry and financial conferences including NRF, Shoptalk and NACDS on the industry side and UBS, RBC, Cowen, Oppenheimer and Jefferies on the financial side. Mr. Anthos has over 30 years of technology CEO and founder experience spanning supply chain, gaming and technology infrastructure, having built new businesses in B2B and B2C markets across Web, social, mobile and gaming platforms. In addition to his responsibilities at XRC Labs, Mr. Anthos has been a board member of Purple since its merger with GPAC in February 2018. Prior thereto, from June 2015 to February 2018, he served as a director of GPAC. He was also a partner of Eaglepoint, running their digital transformation practice. Prior to GPAC, Mr. Anthos co-founded GatherEducation in November 2012, which is a virtual reality classroom platform that recreates the physical classroom online to enable teachers to teach students on low bandwidth, 3G networks. From September 2010 to October 2011, Mr. Anthos founded and ran Guided Launch, an advisory firm that incubated startups in the media and advertising spaces. From 1984 to 2010, Mr. Anthos co-founded several successful businesses including Hangout Industries, a virtual reality gaming platform; Pantero, a semantic web integration platform; and Clearcross, a global logistics platform. Mr. Anthos also served on the board of directors of FCA International. Mr. Anthos holds an MIA from Columbia University, where he was an International Fellow, and holds a BA from the University of Delaware.
Andrew Cook
Mr. Cook is currently a director of OmegaCat Reinsurance Ltd, and was formerly the Chief Financial Officer of GPAC from June 2015 to February 2018. From September 2013 to July 2020, he was a director and Audit Committee Chair of Blue Capital Reinsurance Holdings Limited (NYSE: BCRH), a Bermuda-based ILS reinsurance company. In September 2019, Mr. Cook was named Chief Executive Officer of Grey Castle, a Bermuda-based entity that participated in the life reinsurance run-off space until its sale in May 2020. Mr. Cook previously served as a director and Investment Committee Chair of Grey Castle. From October 2010 to June 2013he served as President of Alterra Bermuda Ltd., in addition to his position as Executive Vice President–Business Development, which he held from May 2010. Previously, Mr. Cook served as Chief Financial Officer of Harbor Point Ltd. from September 2006 until its merger with Max Capital Corp. in May 2010, the combination forming Alterra Capital Holdings. He also served as Deputy Chairman, President and Chief Financial Officer of Harbor Point Re Limited. From 2001 to 2006, Mr. Cook was the founding Chief Financial Officer of Axis Capital Holdings Ltd. From January 2001 until November 2001, he served as Senior Vice President and Chief Financial Officer of Mutual Risk Management. From 1993 to 1999, he served as Senior Vice President and Chief Financial Officer of LaSalle Re Holdings, Ltd. Mr. Cook qualified as a Canadian Chartered Professional Accountant in 1986, having started his career in Toronto with Ernst & Young. He received a B.A. in finance and accounting from the University of Western Ontario in 1983.
Gary DiCamillo
Mr. DiCamillo served as vice chairman of GPAC's board of directors from its inception until February 2018, and since GPAC's merger with Purple in February 2018 has been a member of the board of directors of Purple, its lead independent director and chairman of the audit committee. From June 2017 to January 2020, he served as President and Chief Executive Officer of Universal Trailer Corporation, a manufacturer of leading horse, livestock and utility trailer brands. Since January 2010, Mr. DiCamillo has been the managing partner of Eaglepoint, a privately held advisor to boards and chief executive officers in matters of strategy, organization and the management of business transition issues. Prior to that, Mr. DiCamillo was the president and chief executive officer of Advantage Resourcing, a group of privately held technical, professional and commercial staffing companies based in Dedham, Massachusetts, from 2002 until August 2009. Previously, he was chairman and chief executive officer at the Polaroid Corporation from 1995 to 2002. He also has served as president of Worldwide Power Tools and Accessories at Black & Decker Corporation from 1986 to 1995 and before that as vice president/general manager for Culligan U.S.A., a division of Beatrice Corporation. He previously served as a director of Pella Corporation (from 1993 to 2007, and 2010 to 2018), the Sheridan Group, Inc. (from 1989 to 2017), and previously served as a director, as well as Lead Director, of 3Com Corporation (from 2000 to 2009). He began his career in brand management at Procter & Gamble Co., followed by several years as a manager at McKinsey & Company. Mr. DiCamillo has served as a director of Whirlpool Corporation (NYSE:WHR) since 1997 and served as chairman of its audit committee from April 2013 to April 2017. He serves on the boards of trustees at Rensselaer Polytechnic Institute and the Museum of Science in Boston, USA and previously served as a board member of Berkshire Manufactured Products, Inc. (where he was Chairman), Select Staffing and the Massachusetts Business Roundtable. Mr. DiCamillo is a graduate of Harvard Business School where he earned an MBA. He also holds a Bachelor of Science degree in Chemical Engineering from Rensselaer Polytechnic Institute.
Claudia Hollingsworth
Ms. Hollingsworth has been the Chief Executive Officer of i2CEO, a boutique advisory company that advises companies in both the public and private sectors on business acceleration, transition, strategy, leadership and organizational maturity, since November 2016. Ms. Hollingsworth was appointed to Purple's board of directors immediately following the closing of its business combination with GPAC and currently serves as chair of Purple's human resources/compensation committee and as a member of its audit committee. Ms. Hollingsworth has 30 years of experience in consumer products, having managed manufacturers, wholesalers and multi-channel retail businesses.. From July 2012 to October 2016, she served as Chief Executive Officer of Gump's San Francisco, a luxury home furnishing, apparel and jewelry multi-channel retailer. Gump's San Francisco later filed a petition under Chapter 11 of the U.S. Bankruptcy Code in August 2018. From May 2011 to June 2012, Ms. Hollingsworth also served as Chief Executive Officer of i2CEO. From July 2007 to May 2011, Ms. Hollingsworth served as president of H.D. Buttercup, a furniture marketplace. From March 2004 to July 2007, she served as CEO and president of GBH, Inc., a boutique jewelry manufacturing company with factories in France and Peru. Prior to that, Ms. Hollingsworth served as president and director of Michael Anthony Jewelers. Earlier in her career, she held various executive management positions with M.Z. Berger and OroAmerica. Ms. Hollingsworth currently serves on the board of Destinations by Design, a premier destination management company. She also serves on the board of Atlas Corps, an international network of social sector leaders and organizations. She is a member of the National Association of Corporate Directors and is recognized as a Board Leadership Fellow.
William Kerr
Mr. Kerr is a Partner of Eaglepoint. He served as Chairman of GPAC from 2015 to 2018. From January 2010 through January 2013, Mr. Kerr served as Chief Executive Officer of Arbitron, Inc., a media and marketing services firm. From 1991 until January 2010, Mr. Kerr served as Executive Vice President, then as President, Chairman and Chief Executive Officer, and finally as non-executive chairman, of Meredith Corporation (NYSE: MDP), a diversified media company. Mr. Kerr currently serves of the board of directors Questex Holdings Group and as a member of the Executive Board of MidOcean Partners. He has previously been on the board of directors of the Interpublic Group of Companies, Inc. (NYSE:IPG), Whirlpool Corporation (NYSE:WHR), Principal Financial Group, Inc. (NASDAQ:PFG), Penton Media and StorageTek. Earlier in his career, he was a consultant at McKinsey and a Vice President of The New York Times Company. Mr. Kerr has a B.A. from the University of Washington, a B.A. and an M.A. from Oxford University (where he was a Rhodes Scholar), and an M.A. and an M.B.A. from Harvard University.
James McCann
Mr. McCann has been the Chairman & CEO of Food Retail Ventures LLC since October 2016, a venture capital company funded by his family office that invests in early stage companies across the food and retail technology sectors. He currently serves as non-executive Chairman of Green Rabbit Holdings Inc. and Grillos Pickles Inc., as a director of Fetch Rewards Inc., Flashfood Inc. and Atlas Bar, Inc. and as a board observer at Foodmaven Corporation and Afresh Technologies Inc. Prior to founding Food Retail Ventures LLC, from 2011 to 2016, Mr. McCann was on the Management Board of AEX listed Royal Ahold NV, initially as the Group Chief Commercial Officer and later as the Group COO and CEO of Ahold USA. He played a key role in the EUR54 billion merger of Royal Ahold NV with Belgian listed Delhaize Group. Prior to Ahold, from 2010 to 2011, Mr. McCann was on the Group Executive Committee at the Paris-listed Carrefour Group where he was CEO of the French retail business. Prior to Carrefour, Mr. McCann was a senior executive at London-listed Tesco PLC, from 2006 to 2009 as CEO of Tesco Hungary, from 2004 to 2006 as CEO of Tesco Malaysia and from 2003 to 2004 as COO of Tesco Poland. Prior to Tesco, Mr. McCann held roles of increasing seniority at Shell PLC, Mars, Incorporated and Sainsbury's PLC. Mr. McCann holds a BSc in Management Sciences from Manchester University UK (UMIST) having graduated with first class honors in 1992. Mr. McCann is a Trustee at Dana Farber Cancer Center in Boston, where he is the incoming Chairman of the philanthropy committee and is on the governance committee.
Jay Ripley
Jay Ripley is a co-founder and board member of Sequel Youth and Family Services ("Sequel"), a national operator of behavioral health services in the United States. He sold a majority interest in Sequel to a private equity firm in 2017. Mr. Ripley also serves as Chairman of the Alaris Equity Partners Income Trust board of directors. Alaris is a publicly-traded investment company located in Calgary, Alberta. Additionally, Mr. Ripley was a founding partner of and serves as an advisory board member to CYwP Funds, a group of private equity funds in the Washington, DC area that invest in operating businesses and real estate across the U.S. Previously, Mr. Ripley co-founded and was the principal owner of BGR, "The Burger Joint," an upscale, fast casual gourmet burger restaurant concept which he sold in March 2015. He also was a founding stockholder of Youth Services International and served as its President and Chief Operating Officer as well as its CFO. Additionally, he has served as President and CEO of Precision Auto Care, a worldwide franchiser of automotive service centers, and was an executive with Jiffy Lube, the leading franchiser of quick lube centers in America. Mr. Ripley began his career with Ernst & Young, CPAs in Baltimore, MD. Mr. Ripley is a summa cum laude graduate of the University of Baltimore and a licensed CPA. He is a member of both CEO (Chief Executives Organization) and YPO (Young Presidents' Organization), serves on the University of Baltimore President's Advisory Council, and is a partner in Sageworth, a shared family office that serves its members and clients around the world.