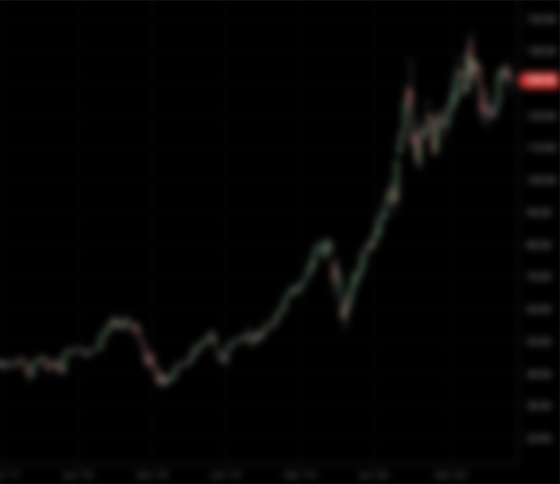 Velocity Acquisition Corp.
Raised

$230M

CIK

1832371

Focus

Technology, Software
Adrian Covey, our Chief Executive Officer and Director , was most recently the Global Managing Director of Growth & Strategy for Accenture Interactive. There, Mr. Covey was responsible for global strategy and directing organic and inorganic investments, including capability and geographic expansions, ventures, and acquisitions. As part of this strategy, Accenture Interactive acquired and integrated over 35 companies globally. Prior to Accenture Interactive, Mr. Covey was the Global Ventures & Acquisitions Lead for Accenture Digital, responsible for strategy and execution across mobility, Internet of Things ("IoT"), marketing, data, and analytics. Prior to that, he held a number of client-facing, financial, and operational roles. Mr. Covey's experience and success in the digital sector qualify him to serve on our board of directors.
Judge Graham, our Chief Digital Officer , is an active investor and an acclaimed author. Mr. Graham has been featured in media outlets like AdWeek, Ad Age, Forbes, Bloomberg, CNBC, Money and many more. From 2015 through 2018, Mr. Graham served as the Chief Marketing & New Business Officer of Ansira, the second-largest independently owned customer relationship management ("CRM") and digital marketing agency in the United States. As a member of their core deal team, Mr. Graham was instrumental in selling Ansira to Advent International in 2016. Prior to joining Ansira, Mr. Graham was the Co-Founder and President of Sq1, which he sold to Ansira in 2015. He was also the Co-Founder and President of Rassai Interactive.
Nicolas Brien, our Chief Strategy Officer , was most recently the CEO of Dentsu Aegis Network Americas. Prior to joining Dentsu in 2017, Mr. Brien was the President of Hearst Marketing Services and the global CEO of iCrossing. from 2014 through 2017, and previously served as the global CEO of McCann Worldgroup, a leading global advertising network, from 2010 to 2012. As CEO of McCann Worldgroup, Mr. Brien headed a multi-disciplinary organization spanning 120 countries and employing 24,000 people. The network is comprised of five high-profile global companies entrusted by many of the world's largest marketers, including McCann Erickson (the world's largest advertising agency network); MRM Worldwide (digital marketing/CRM); Momentum (activation/promotion); McCann Healthcare (professional pharma communications); and CRAFT (content production). Mr. Brien had worked previously at The Interpublic Group, as global CEO of IPG Mediabrands and global CEO of UM, one of the industry's leading media agency networks. Mr. Brien is currently a board director and compensation committee member of Outfront Media, the leading US Out-of-Home company, and serves on the NY Chapter board of the Juvenile Diabetes Research Foundation.
Garrett Schreiber, our Chief Financial Officer , is currently the Chief Financial Officer of FST, a hospitality-focused special purpose acquisition company that went public as of August, 2020, and a Partner at &vest since 2019. In 2012, Mr. Schreiber joined RBC Capital Markets as an investment banking analyst. Upon leaving RBC in 2014, Mr. Schreiber joined as an associate with Enhanced Capital, a portfolio company of Stone Point Capital, where he raised two tax-credit capitalized investment funds and a SBIC fund. While there, Mr. Schreiber worked on fundraising, underwriting, and reporting efforts both to the limited partners and to government regulators.
Sanjay Chadda will serve on our board of directors following the completion of this offering and serve as the Chairman of the board . Mr. Chadda is currently the co-head of U.S. Investment Banking and co-head of U.S. Technology, Media, Marketing and Information Services investment banking group at Canaccord Genuity. Mr. Chadda has led more than 150 transactions during his career and has successfully completed over 50 transactions since the beginning of 2017. He joined Canaccord Genuity through its acquisition in 2019 of Petsky Prunier, a firm he helped build over two decades. He focuses on origination, due diligence, marketing, management, negotiation of M&A, public and private placement transactions, and IPOs. Mr. Chadda also serves as a director on the board of FST. Mr. Chadda's qualifications to serve on our board of directors include his breadth of transactional experience and leadership displayed at Canaccord Genuity and Petsky Prunier.
Carla Hendra will serve on our board of directors following the completion of this offering. Ms. Hendra is the founder and Chief Executive Officer of Ogilvy Consulting Worldwide, the global strategy consulting and innovation arm of The Ogilvy Group. Prior to founding Ogilvy Consulting, Ms. Hendra served as Co-Chief Executive Officer, Ogilvy North America from 2005 to 2010. She was also the founder of the CRM and data consulting group at Ogilvy and led the development of digital media services at Neo@Ogilvy. Additionally, Ms. Hendra was responsible for two acquisitions for Ogilvy: The Lacek Group, a loyalty marketing specialist, and Leopard, a digital sales enablement group. Currently Ms. Hendra is also Ogilvy's worldwide Chief Digital Officer, overseeing the firm's global capability in Digital Marketing, MarTech, AdTech and E-Commerce, and is a member of Ogilvy's Executive Leadership Team. Ms. Hendra serves as a Board Director of Caleres, a multi-brand global footwear company. She is also a member of the board of directors of the Edgewell Personal Care Group, a global consumer goods marketer, and is also a former director of Unica and the non-profit Dress for Success. Ms. Hendra is well qualified to serve on our board of directors because she has extensive experience in data consulting and digital media services, has demonstrated leadership and operational skills, and has previous experience serving on a board of directors.
Michael Lastoria will serve on our board of directors following the completion of this offering. Mr. Lastoria currently serves the Chief Executive Officer of &pizza, a company he co-founded in 2010, and JWALK, a digitally-oriented brand and creative agency he also co-founded that same year. In 2002, at the age of 22, Mr. Lastoria founded his first company, Innovation Ads, an advertising, technology and marketing services firm, as his first job out of college in New York City. In four years, as founding Chief Executive Officer, he oversaw the rapid growth of the company and its sale to Seaport Capital, a New York-based private equity firm, in 2006. Lastoria remained the company's Chief Executive Officer from 2006 to 2009. In 2016, Mr. Lastoria was named one of the Washington Business Journal's "40 Under 40." In 2017, he was awarded the Mort Harris Small Business Person of the Year award by the Small Business Council of America. Mr. Lastoria also serves on FST's board of directors. Mr. Lastoria is well qualified to serve on our board of directors due to his years of experience working with start-up companies and experience in the digital sector.
Steve Kassin will serve on our board of directors following the completion of this offering. Mr. Kassin is the Founder and Managing Partner of Infinity Real Estate, a privately owned developer, owner, and manager of high-quality real estate headquartered in New York City. Under Mr. Kassin's leadership, Infinity has acquired or developed commercial property representing over $1.5 billion in direct investment transactions across more than 75 projects. In October 2015, Mr. Kassin was named "Fifty Under 40" in Globe Street's Real Estate Forum publication. He is also an active participant on various industry panels and a guest lecturer at NYU Stern School of Business and at other educational institutions. Mr. Kassin currently serves as a NYU Stern Real Estate Advisory Board Member, NYU Alumni Council Chair, NAIOP Advisory Board Member, ICSC Next Gen. Committee Member and Executive Board Member, and PREF Co-Founder. Mr. Kassin is also a board member of FST, a hospitality-focused SPAC launched in 2020. Mr. Kassin is well qualified to serve on our board of directors due to his leadership skills and business acumen.
Ramin Arani will serve on our board of directors following the completion of this offering. Mr. Arani has been the chief financial officer of Vice Media since November 2019 and has decades of experience in fund management and financial operations. Previously, Mr. Arani worked at Fidelity Management & Research Company, where he was an Analyst & Sector Fund Manager from July 1992 to May 2000 and a Portfolio Manager from May 2000 to September 2018. Most recently, he managed the Fidelity Puritan Fund, achieving top 5% performance relative to industry peers. His financial experience spans a variety of sectors, including media, technology, health care, real estate, retail, aerospace and defense. Mr. Arani has served on several company boards, including Legendary Pictures, Rent the Runway, Goop, Rumble Boxing, Sakara Life and FST. Mr. Arani holds a bachelor's degree from Tufts University. Mr. Arani's wealth of experience and institutional knowledge makes him an excellent candidate for our board of directors.