Merged into ironSource, ticker now IS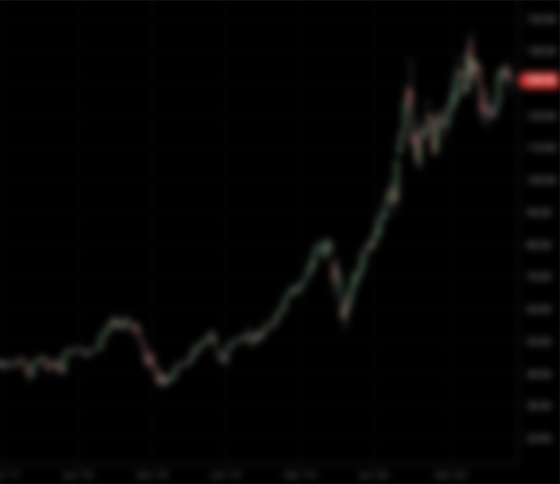 IS
ironSource
| | | | |
| --- | --- | --- | --- |
| First | 2021-01-15 | $12.75 | |
| Merger | 2021-11-01 | $11.48 | 10% |
| Recent | 2022-04-19 | $4.61 | 64% |
Raised

$900M

CIK

1832459

SPAC Ticker

TBA

Merger

ironSource

Merged Ticker

IS

Focus

Software, Technology, Consumer, FinTech
Orlando Bravo is the Chairman of our Board of Directors . Mr. Bravo is also a Founder and Managing Partner of Thoma Bravo. He led Thoma Bravo's early entry into software buyouts and built the Firm into one of the top private equity firms in the world. Mr. Bravo has overseen over 270 software acquisitions conducted by the Firm, representing more than $79 billion in transaction value. Forbes named him "Wall Street's best dealmaker" in 2019, and he was part of Thomson Reuters "Eight Buyout Pros to Watch" in 2009. Mr. Bravo was born in Mayaguez, Puerto Rico. He graduated Phi Beta Kappa with a bachelor's degree in economics and political science from Brown University in 1992 and earned a JD degree from Stanford Law School and an MBA degree from the Stanford Graduate School of Business in 1998.
Robert Sayle is our Chief Executive Officer . Mr. Sayle is also a partner at Thoma Bravo, and has been with the Firm since 2005, not long after the Firm's first software investment. Since then, he has been instrumental in multiple acquisitions and the development of various software companies. In his tenure at Thoma Bravo, Mr. Sayle has played a material role in 17 platform investments, having sourced, negotiated, and led the majority of these investments. Mr. Sayle has also worked with portfolio company management teams to identify and execute 22 material add-on acquisitions, designed to provide scale and growth acceleration. In Mr. Sayle's tenure at Thoma Bravo, he has been instrumental in developing the Firm's operational best practices, and has built relationships with a long list of software executive teams. Prior to joining Thoma Bravo, Mr. Sayle worked with JPMorgan's Investment Banking Division in the Technology, Media and Telecom Industry Group, where he was involved in mergers and acquisitions, divestitures, restructurings, and capital markets financings. He graduated from Harvard University with a BA degree in Economics with a concentration in Psychology.
Amy Coleman Redenbaugh is our Chief Financial Officer . Ms. Coleman Redenbaugh is also a managing director and the chief financial officer of Thoma Bravo, which she joined in 2008. Prior to joining Thoma Bravo, Ms. Coleman Redenbaugh was the chief financial officer of Quinten Road Management, an asset manager formed by GE Antares and Northwestern Mutual to provide junior capital in support of sponsor-led, middle-market leveraged buyouts. Earlier in her career, she was a tax manager in the Private Client Services Group at Arthur Andersen. Ms. Coleman Redenbaugh received a BS degree in Business Administration and Accounting from Indiana University of Pennsylvania.
Steven Schwab is our Corporate Secretary . Mr. Schwab is also a director, legal and the chief compliance officer at Thoma Bravo. Mr. Schwab joined Thoma Bravo in 2015 and is responsible for the Firm's legal, compliance and regulatory functions, which includes the design, implementation and operation of the Firm's compliance programs. Prior to joining Thoma Bravo, Mr. Schwab held senior legal, compliance and management positions, including general counsel and chief compliance officer, at international investment firms and broker-dealers. Earlier in his career, he practiced law in the Financial Services Groups at Winston & Strawn and Katten Muchin Rosenman in Chicago, where he advised clients across the spectrum of regulated financial services firms. Mr. Schwab is a regular speaker at industry conferences on topics affecting the private equity industry. He earned a JD degree, cum laude, from Loyola University Chicago School of Law and a BA degree from Miami University in Oxford, Ohio.
Les Brun is Chairman and Chief Executive Officer of Sarr Group, LLC, a diversified holding company for his investments. He is also Senior Advisor of G100 Companies, a private partnership of boutique businesses that deliver solutions, advice, and forums for CEOs of the world's leading companies. Previously, he was a Managing Director in the New York office of CCMP Capital Advisors. Mr. Brun also founded and was Chairman Emeritus of Hamilton Lane, the world's leading Private Equity advisory and management firm. He was also a member of the board of directors of the Richcourt Group, a Hamilton Lane company specializing in hedge fund of funds management. Mr. Brun is currently Chairman of the Board of Director of CDK Global, Inc. (NASDAQ "CDK"). He is Lead Director of Merck & Co., Inc. (NYSE "MRK") and Broadridge Financial Solutions, Inc. (NYSE "BR"), where he was formerly Chairman of the Board of Directors. He also serves on the Board of Directors of Corning, Inc. (NYSE "GLW"), Ariel Investments, LLC, and Footprint, LLC. Mr. Brun was formerly Chairman of the Board of Directors of Automatic Data Processing, Inc. (NYSE "ADP") until November 2015 and Chair of the Compensation Committee of Hewlett Packard Enterprise (NYSE "HPE"). He is also a Member of the Council on Foreign Relations. In addition, he was Chairman of the U.S. Small Business Administration's S.B.I.C. Advisory Council, and a member of the Committee for the Reinvention of the S.B.A. Mr. Brun has over 40 years of investment banking, commercial banking and financial advisory experience. Mr. Brun holds a B.S. from the State University of New York at Buffalo, where he has been recognized as a Distinguished Alumnus, and is a former Trustee of the University at Buffalo Foundation, Inc. He is also a former Trustee of Widener University, as well as Episcopal Academy in Merion, PA. Mr. Brun was recognized by the NACD as one of America's top 100 Corporate Directors in 2015 and most recently inducted into the 2019 Business Hall of Fame for Philadelphia Inquirer's Industry Icons. We believe that Mr. Brun is qualified to serve on our board of directors due to his extensive financial advisory experience, serving as a board member of several companies, as well as his vast network of relationships.
Cam McMartin currently serves as a board member and a company and fund advisor. Mr. McMartin served as the Chief Operating Officer of SailPoint Technologies Holdings, Inc. (NYSE "SAIL") from May 2019 to December 2019 and as its Chief Financial Officer from 2011 to May 2019. Mr. McMartin formerly served as Managing Director and Chief Financial Officer for CenterPoint Ventures, a $425 million venture capital group. Before CenterPoint Ventures, Mr. McMartin held senior financial and operating positions with a number of corporations, including Senior VP, Operations at Dazel, Member, Office of the Chief Executive and Chief Financial Officer of DataCard, and Chief Financial Officer at Convex Computer (NYSE "CNX"). Mr. McMartin holds a B.A. in Business Administration from Trinity University and an M.B.A. from the University of Michigan. We believe that Mr. McMartin is qualified to serve on our board of directors due to his extensive industry experience, along with his financial and cybersecurity expertise.
Pierre Naudé played a key role in the founding of nCino, Inc. (NASDAQ "NCNO") and has served as its Chief Executive Officer and a member of the board of directors since its inception. With over 30 years of financial technology experience, Mr. Naudé is passionate about transforming the financial services industry through innovation, reputation and speed. Under his leadership, nCino has established itself as a premier global FinTech company with seven offices across four continents, more than 1,000 employees, and a strong company culture that has been recognized with numerous industry awards and accolades. Today, nCino works with over 1,200 financial institutions of all sizes across the world to help them increase efficiency and compliance, grow profitability and improve the client experience. Prior to nCino, Mr. Naudé served as the Divisional President of S1 Corporation, and Vice President and Managing Partner of Unisys. Mr. Naudé holds a B.S. in Finance and Management from Upper Iowa University. We believe that Mr. Naudé is qualified to serve on our board of directors due to his extensive industry experience and financial technology expertise.