Merged into P3 Health Partners, ticker now PIII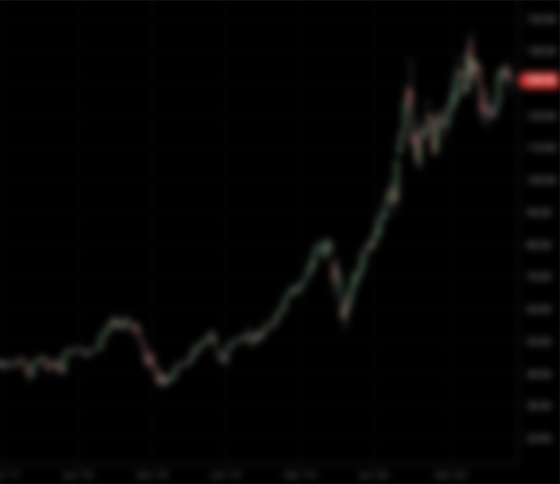 FORE
Completed
P3 Health Partners
Foresight Acquisition Corp.
Raised

$316M

CIK

1832511

Focus

Consumer, Healthcare, Technology, Unicorns
Greg Wasson serves as Chairman of the Board . Mr. Wasson currently serves as President and Founder of his own family office, Wasson Enterprise. Wasson Enterprise's focus is to partner with entrepreneurs and operators to build sustainable, high-growth businesses that do well by doing good. As the former CEO of Walgreens, Mr. Wasson has extensive global operational and management experience, as well as extensive knowledge of the retail and healthcare industries. Mr. Wasson attended Purdue University's School of Pharmacy, receiving his pharmacy degree in 1981. Before his senior year, he was invited to become one of the first pharmacy services interns in Walgreens' corporate offices—an opportunity that led to his being hired by Walgreens upon graduation and that changed the course of his future career. Mentored by many company leaders through the years, together with his outstanding performance in positions of increasing responsibility, Mr. Wasson served Walgreens for 34 years. As Walgreens CEO, Mr. Wasson led the Fortune 35 company to record fiscal 2014 sales of $76.4 billion. He is credited with creating significant financial and shareholder value, initiating and completing transformative mergers and investments, leading complex organizational and structural change, assembling a diverse and high-performance senior leadership team, and establishing Walgreens' position as an industry leader. Before retiring from Walgreens, Mr. Wasson had transformed an iconic 114-year-old domestic company into the first global pharmacy-led, health, well-being and beauty enterprise via the successful merger with European-based Alliance Boots to create Walgreens Boots Alliance. Mr. Wasson currently serves on the Board of Directors of OptimizeRx Corp. (NASDAQ: OPRX).
Michael Balkin serves as our Chief Executive Officer and Director . Mr. Balkin has over 30 years of experience in working with public companies in the small cap space. Mr. Balkin was a partner and formerly the co-Manager of the William Blair Small Institutional portfolio and the William Blair Small Cap Growth Fund, which he and his partners, Karl Brewer and Mark Fuller started, in 1999. He and his team managed nearly $1.8 billion dollars in total assets and have been named among the top small cap funds multiple times by publications such as Barrons, Morningstar, Lipper and Institutional Investor Magazine. From 2005 to 2008, Mr. Balkin was a partner at Magnetar Capital, LLC, a multi-strategy hedge fund located in Evanston, Illinois. While at Magnetar, Mr. Balkin was the Portfolio Manager in charge of the small cap long-short strategy and was also the Chief Investment Officer of Magnetar Investment Management, a wholly owned asset management subsidiary of Magnetar Capital. He rejoined William Blair & Company in 2008. He originally joined William Blair in 1990, working in the sell-side institutional research sales group, specializing in small cap growth companies. Prior to joining William Blair, he was the co-founder of Cityview Associates, Inc., a real estate firm specializing in "value-added" real estate transactions. Prior to starting Cityview Associates, Mr. Balkin had various roles at First Chicago and Bankers Trust. In addition to his work with William Blair, Mr. Balkin has helped dozens of small companies grow as an angel investor, mentor and board member. He is currently the Chairman of the Board of Performance Health Systems, LLC and is a member of the board of managers of the Innventure Fund, an Intellectual Property-based development fund started by Greg Wasson. Mr. Balkin is also active in many charities and is on the board of the Friends of the Israeli Defense Forces, Good Sports and is a major advocate and fund raiser for Cystic Fibrosis and the Illinois Holocaust Museum. Mr. Balkin graduated with a Bachelor's degree in Economics from Northwestern University, where he was also a two year Captain of the tennis team.
Gerald Muizelaar serves as our Chief Financial Officer . Mr. Muizelaar brings over 15 years of financial leadership in private equity, manufacturing, retail and customer service. Mr. Muizelaar has served as Vice President of Finance for Wasson Enterprise, the family office of Greg Wasson, since 2017. Mr. Muizelaar's strong focus implementing robust financial processes and systems, ensuring regulatory compliance, and bolstered financial visibility have been a key factor in Wasson Enterprise's success. As a former North American Finance Manager for Amazon, Mr. Muizelaar led all U.S., Canadian and Latin American customer service finance teams. He and his team provided financial insights and analysis for a customer service network that encompassed over 10,000 employees and an annual P&L in excess of $250 million. Mr. Muizelaar's leadership and deep understanding of operations were influential in optimizing costs for Amazon's North American Customer Service team, while simultaneously growing its operations by 30% annually and consistently driving quality improvements to keep Amazon ranked #1 in the World for Customer Service. Mr. Muizelaar holds a Bachelor of Business Administration from Acadia University and a MBA from Dalhousie University.
Brian Gamache has agreed to serve on the Board of Directors . Mr. Gamache was the former Chairman and CEO of WMS Industries Inc., a designer, manufacturer and marketer of games for the casino and on-line gaming industries. Prior to rejoining WMS, he served as President of Wyndham International's Luxury and Resort Division. Before Wyndham, he served as President and Chief Operating Officer of WHG Resorts and Casinos, Inc., a subsidiary of WMS Industries. He previously held various executive positions with Marriott Hotel Corporation and Hyatt Hotels Corporation. Mr. Gamache is on the Board of Directors at Welbilt, Inc. and currently serves as an advisor to several private equity firms and corporations. He is a guest lecturer at Northwestern University's Kellogg School of Management. Mr. Gamache graduated from the University of Florida with a degree in Business Administration, where he currently serves as a member of the Dean's Council to the Warrington School of Business. We believe that Mr. Gamache is well-qualified to serve as a director due to his extensive executive experience and his experience as a public company director.
Robert Zimmerman has agreed to serve on the Board of Directors . Mr. Zimmerman is an independent consultant since retiring from Walgreens in 2014, focusing on healthcare, specifically retail pharmacy services and pharmacy benefit management. His primary consulting work has been with knowledge transfer companies (GLG and Guidepoint) with significant short-term assignments with end business clients as well as hedge funds and consulting firms. He has also consulted directly with private equity and hedge funds. Until April 2014, Mr. Zimmerman served as Chief Strategy Officer and SVP of Corporate Development at Walgreens. In these roles, he worked directly with the CEO and Executive Committee on strategic plans helping transform Walgreens from a drug store chain to an international integrated health care provider. He also led the development and execution of Walgreens M&A strategy, including the largest transaction in Walgreens' history, the acquisition of Alliance Boots. Prior to his tenure as CSO, he served as CFO and EVP of WHP Health Initiatives, Walgreens' managed care division. He held responsibility for the division's finance, strategy, new business and product development initiatives, acquisitions, pharmaceutical trade relations, and Customer Care Center operations. Mr. Zimmerman currently also serves as a Board Member on the State of Illinois Board of Pharmacy (since 2016), where he was appointed by the Governor of Illinois. Mr. Zimmerman graduated from Eastern Illinois University in 1973 with a Bachelor of Finance, and from Northern Illinois University in 1984 with an MBA. We believe that Mr. Zimmerman is well-qualified to serve as a director due to his extensive M&A and strategy experience at a large publicly traded company.
John Svoboda has agreed to serve on the Board of Directors . Mr. Svoboda co-founded SC in January 1998 with Michelle Collins. Mr. Svoboda serves on the boards of SC portfolio companies BPI/ Incite, One North Interactive, Sonoma Creamery and SWC Technology Partners. Prior to co-founding SC, Mr. Svoboda worked in the Corporate Finance Department of William Blair & Company LLC (1983 to 1997), where he managed Business Development and became a Partner in 1988. Mr. Svoboda serves as a trustee of the University of Chicago Medical Center. Mr. Svoboda also serves as a trustee for the Otho S. A. Sprague Memorial Institute, the Auditorium Theatre where he was Chairman of the Board, as an honorary trustee of Marwen and as a life trustee of the Francis W. Parker School. He served on the Advisory Council of Stanford's Graduate School of Business and served on the Steering Committee for the Stanford Campaign. Mr. Svoboda has also served on several alumni and fundraising committees for both Williams College and the Stanford Business School, as well as capital campaigns for the Greater Chicago Food Depository and the University of Chicago Comer Children's Hospital. Mr. Svoboda is also active as a mentor and selection committee member for the Pat Tillman Foundation and is a member of the Commercial Club of Chicago. Mr. Svoboda graduated from Williams College with a BA in 1979 and received his MBA from the Stanford Graduate School of Business in 1983. We believe that Mr. Svoboda is well-qualified to serve as a director due to his extensive experience as a private equity investor and board member.