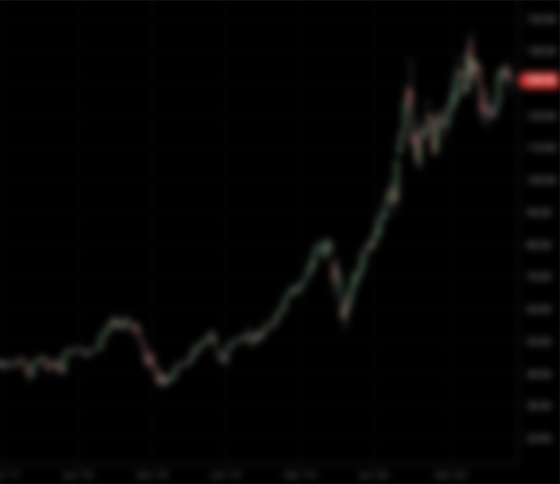 Kernel Group Holdings, Inc.
Raised

$304M

CIK

1832950

Focus

Ecommerce, Logistics, Technology, Consumer, Retail, Unicorns
Mark Gross, our Chief Executive Officer and a member of our board of directors , is a food executive with more than 20 years of critical leadership experience, financial expertise and insight in leading business transformations. Mr. Gross is an experienced board member through his role on the board and as President and Chief Executive Officer of Supervalu, where he served from February 2016 to October 2018, and as Co-President of C&S, which is one of Forbes 15 largest private U.S. companies, where he served in various capacities from 1997 to 2006. Prior to his tenure at Supervalu, Mr. Gross led Surry Investment Advisors, a firm that he founded in 2006. From 2006 to 2015, he assisted grocery distributors and retailers on strategic and operational matters and consulted with private equity firms with respect to the food retail, distribution, and consumer packaged goods sectors. From 1997 to 2006, Mr. Gross held various positions at C&S, including Chief Financial Officer, General Counsel, President of affiliated retail grocery operations and Co-President from 2005-2006. From 1990 to 1997, Mr. Gross was an attorney in the Restructuring Group at Skadden, Arps, Slate Meagher and Flom LLP where he worked on mergers and acquisitions, restructurings, financings and bankruptcy reorganizations. Currently, Mr. Gross is the Audit Committee Chairman at Acosta, the leading full-service sales and marketing agency representing leading CPG brands and retailers; the Lead Independent Director and Audit Committee Chair of Tops Markets, a grocery retailer which has over $2 billion in annual revenue; and Audit Committee Chair of Southeastern Grocers, a grocery retailer which has over $7 billion in annual revenue. Mr. Gross earned his law degree from the University of Pennsylvania, graduating cum laude, and holds a BA from Dartmouth College, where he graduated with highest honors in his major.
Rakesh Tondon, our Chief Financial Officer and a nominee to our board of directors , is an agile, strategic senior executive with over 18 years of experience in finance, eCommerce and technology. Most recently, Mr. Tondon was the Co-Founder and Chief Executive Officer of Le Tote, a pioneer in the apparel and accessory rental space, which he led through a rapid growth period over its 8-year history. At Le Tote, Mr. Tondon served as the Chief Executive Officer and as a member of the board of directors from 2012 to 2020 and the president from 2019 to 2020, where he raised over $300 million of capital to grow the company and to fund its acquisition of Lord & Taylor, the oldest department store chain in the United States. In 2019, Mr. Tondon engineered and led the acquisition of Lord & Taylor, a chain with a 38-store footprint grossing over $1 billion in revenues with 4,000 employees. Previously, Mr. Tondon spent 12 years in technology banking, starting his career in JP Morgan's Technology Media and Telecom group in New York in 2001, working on mergers and acquisitions, where he was until 2005. Mr. Tondon later moved to San Francisco to join Ridgecrest Capital in 2006, a boutique investment bank focused on the broader mobile and digital media spaces, where he was until 2012. Mr. Tondon holds a bachelor's degree in Economics and Management from Wittenberg University.
Brett Northart, our Chief Operating Officer and a nominee to our board of directors , is a technology entrepreneur and executive whose career has been focused on both building and advising rapidly growing companies within the eCommerce and software industries. Mr. Northart co-founded and served as President and as a member of the board of directors of Le Tote, the leading subscription rental service for everyday apparel and accessories, beginning in 2012 until 2020. Le Tote created an entirely new category in eCommerce and built proprietary tools and technology enabling reverse logistics, modern warehouse management and personalization at scale. At Le Tote, Mr. Northart assembled and scaled teams and led all technology and product development. While at Le Tote, along with Mr. Tondon, Mr. Northart initiated, structured and led the acquisition of Lord & Taylor, the oldest department store chain in the United States grossing over $1 billion in revenues with 4,000 employees in 2019. Brett also served as Chief Digital Officer of Lord & Taylor from 2019 to 2020, focused on transforming the digital experience, modernizing the technology stack and increasing the overall eCommerce penetration. Mr. Northart has raised over $300 million in capital from top-tier venture capital and private equity firms such as Google Ventures, Andreessen Horowitz, Y Combinator, Wells Fargo and The Carlyle Group. Prior to founding Le Tote, Mr. Northart worked as an investment banker at Ridgecrest Capital Partners from 2009 to 2012 where he executed a variety of M&A transactions and capital raises for technology companies. Mr. Northart began his career in the Private Equity Group at Bainbridge Capital in 2007, followed by his role as an analyst in the Technology Investment Banking group at Stifel from 2008 to 2009. Mr. Northart holds bachelor's degrees in Political Science & Economics from the University of California, San Diego.
Vivek Paul, our Chief Investment Officer , is an executive, entrepreneur and investor with more than 35 years of experience in operational leadership, technology, and private equity. Mr. Paul has served as an Adjunct Professor at the Stanford University School of Medicine since 2012, where he co-founded the Microbiome Alliance in 2012 that sparked research into an emerging area. Mr. Paul co-founded KineticGlue, an enterprise social media company, in 2008, and led it till its sale in 2013. Mr. Paul was an investing Partner at TPG Capital from 2005 to 2008, where he participated in multiple funds and co-founded the growth equity fund. From 2000 to 2005, Mr. Paul was Vice Chairman of Wipro (NYSE:WIT), and Chief Executive Officer of Wipro Technologies, where he led the business to significant growth, leading to its listing on the New York Stock Exchange. Mr. Paul was recognized by Barron's in 2005 as among the 30 "World's Most Respected CEO's". Prior to his tenure at Wipro, Mr. Paul led General Electric's (NYSE:GE) Global CT Business, where he established a global development base, resulting in a major technology breakthrough that led General Electric to substantial share gains, and sparked growth in that industry. From 1985 to 1989, Mr. Paul worked at Bain & Co. as a Consultant and Case Team Leader, and from 1982 to 1985 at PepsiCo in mergers and acquisitions. Mr. Paul has served on the board of Taylor Farms since 2016 and has served on public, private and non-profit Boards, including Electronic Arts (Nasdaq:EA), where he chaired the Chief Executive Officer search committee, California Chamber of Commerce and Advisory Council for the Federal Reserve Bank of San Francisco. Mr. Paul holds bachelor's degrees in Engineering and Electronics Engineering from the Birla Institute of Technology and an MBA from the University of Massachusetts.
Mike Newbold, our Chief Administrative Officer , is an experienced senior executive who now operates as an independent consultant to financial sponsors and companies primarily in the consumer, retail, wholesale and distribution space as the owner and principal consultant of TIDAN, LLC since March 2019. As Executive Vice President of Strategy and Corporate Development at C&S, the nation's then-largest grocery wholesaler, from November 2005 to February 2019, Mr. Newbold oversaw all strategy, mergers and acquisitions and large customer-facing transactions and was central to all organic and inorganic growth initiatives, having led diligence efforts and negotiated and executed on a number of critical acquisitions. Early in his career at C&S, Mike built the legal team as Chief Legal Officer, a position he held from 2005 to 2017. From 2011 to 2014, Mr. Newbold was the Chief Administrative Officer, which included managing a finance team of over 200 employees and acting as Chief Financial Officer. Prior to C&S, Mr. Newbold was the Chief Legal Officer for Wipro Technologies (NYSE:WIT), a leader in IT and business process outsourcing, where he served from November 1999 to October 2005 (inclusive of tenure with predecessor company NerveWire Inc.). Mr. Newbold currently sits on the board of directors of Lipari Foods, a leading specialty food wholesaler and manufacturer with over $1 billion in revenues. Mr. Newbold earned a bachelor of arts, cum laude, from Yale University and a JD, with honors, from Duke University.
Chris Farrell will be appointed to our board of directors in connection with this offering. Mr. Farrell currently serves as a senior executive with 30 years of experience, 20 as an investment banker and 10 years as a corporate officer in the consumer and retail sectors across Strategy, M&A and Investor Relations, both in the U.S. and internationally. Mr. Farrell has helped drive significant value for companies negotiating through high growth and industry consolidation cycles. Currently, he is the Global Head of M&A at AholdDelhaize. AholdDelhaize is an international food retailer headquartered in Amsterdam with approximately $75 billion in annual revenue. In 2020, Mr. Farrell led the announced acquisitions of selected assets from Southeastern Grocers and the acquisition of Fresh Direct. Mr. Farrell joined AholdDelhaize in 2018, having previously worked at Delhaize Group, the international food retailer based in Brussels that merged with Ahold. Prior to AholdDelhaize, he served as Chief Strategy Officer of ABG from 2016 to 2017, where he was responsible for all M&A activities and served on the Executive Committee. From 2011 to 2015, Mr. Farrell led the key areas of value creation, Strategy, M&A and Investor Relations at Delhaize Group, during the most significant period of change in the company's 150 year history. This culminated with the merger of equals between Ahold and Delhaize announced in June 2015. With a combined market capitalization of approximately $31 billion, the transaction is the largest ever merger in food retail. From 2010 to 2011, Mr. Farrell was head of Corporate Development at Interline Brands. Prior to his corporate experience, Mr. Farrell spent 20 years as an investment banker, lasty as a Managing Director in the Global Retail and Consumer Group at UBS. During his career as a banker he focused on providing advice to clients on M&A and corporate finance. His deal experience as a banker included transactions in Asia, Europe, Latin America and the United States. Mr. Farrell earned an MBA in Finance from Fordham University and a BA in Economics from Stetson University.
Dee Dee Sklar will be appointed to our board of directors in connection with this offering. Ms. Sklar is a seasoned banking executive with over 40 years of experience in the financial services industry. Ms. Sklar's diverse and global leadership experience spans across all functions and segments of the industry, and has allowed her to build an extensive network that includes C-suite and Board members across leading private equity and alternative investment management firms, banks and insurance companies. Most recently, Ms. Sklar served as Vice Chair and Head of Subscription Finance at Wells Fargo from 2012 to 2019, where she helped build the bank into the leading global provider of subscription financing. During her tenure, Ms. Sklar drove annual growth in balance sheet assets and revenues within the subscription finance franchise. Ms. Sklar's clients included top tier managers such as Blackrock, Goldman Sachs and PIMCO, among others. During her time at Wells Fargo, Ms. Sklar also held various corporate governance and leadership positions including Co-Head of the New York Women's Network. Ms. Sklar is the Founder and current Co-Global Chair of Women in Fund Finance and continues to hold global roles with the Fund Finance Association. Ms. Sklar currently serves as a Business Advisory Board member of Tealbook, a Canadian headquartered global leader in AI supply chain technology, and as a Senior Advisor to 17Capital. Prior to her time at Wells Fargo, Ms. Sklar worked at WestLB AG, a European global bank from 2000 to 2012, serving as the Head of Financial Institutions Americas and Global Head of Fund Finance from 2004 to 2012. Ms. Sklar led the negotiations of WestLB's sale of its global funds business to Wells Fargo. During her eight years at WestLB, Ms. Sklar oversaw the firm's Americas financial institutions coverage and global fund finance business across the U.S., Europe, Asia and Latin America leading the origination of financings for global private equity funds. Prior to joining WestLB, Ms. Sklar was a senior securitization banker at Rothschild Inc. from 1994 to 2000. Ms. Sklar earned a BS from the University of Tennessee.
Ron Meyer will be appointed to our board of directors in connection with this offering. Mr. Meyer previously served as Vice Chairman of NBCUniversal from 2013 to 2020. During his tenure with NBCUniversal, Mr. Meyer also served as President and Chief Operating Officer of Universal Studios from 1995 to 2013. With 18 years in the position, Meyer was the longest-serving chief of a major motion picture company in the history of Hollywood. Mr. Meyer is also the co-founder of Creative Artists Agency (CAA) and served as President from 1975 to 1995.