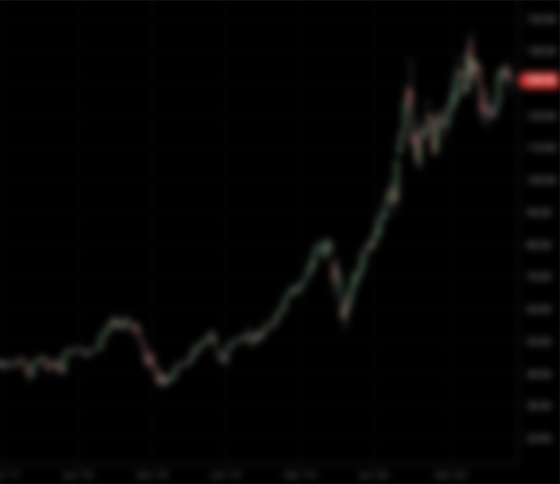 RCLF
Definitive Agreement
Spectral MD Holdings
RCLFU
| | | | |
| --- | --- | --- | --- |
| First | 2021-02-12 | $10.30 | |
| Recent | 2023-09-11 | $11.33 | 10% |
Rosecliff Acquisition Corp I
Raised

$200M

CIK

1833498

SPAC Ticker

RCLFU

Merger

Spectral MD Holdings

Merged Ticker

Focus

Technology
Michael Murphy, our Chief Executive Officer and a member of our Board of Directors , began his investing career over 25 years ago. His career has been focused on being an entrepreneur in the investing and financial service industry. In the past, he was the Founder of a wealth management firm, hedge fund and multiple commercial real estate portfolios.
As described above, in 2016, Mr. Murphy founded Rosecliff and has served as its Managing Partner since its inception. Over the past four years, Rosecliff has made over 80 investments, raised over $800 million in assets under management, launched seven investment funds and experienced multiple portfolio company exits.
Rosecliff has a team of analysts, associates and partners that assist in sourcing, structuring, investing and supporting new investment opportunities. The deals can extend from early stage startup companies to late stage growth equity opportunities to pre IPO deals. Mr. Murphy's extensive network has helped Rosecliff create a vast funnel of incoming deals each year for the firm. A few select transactions from the Rosecliff portfolio include; Allbirds, Casper, Postmates, Ro, Thirty Madison, Petal and Wheels Up.
Mr. Murphy is currently a board member of multiple private, venture capital backed companies including Cargo Systems, Squarefoot, ForDays and Agile Stacks. He brings his extensive experience, knowledge and passion to assist companies in their growth phase.
Mr. Murphy previously was a contributor on CNBC and regularly appeared on the network's FASTMONEY segment. Currently, Mr. Murphy is a regular contributor on Fox Network and makes appearances each week on Varney & Co, Mornings with Maria & Cavuto. He uses this platform to discuss trends in both private equity and public markets.
Mr. Murphy earned a Bachelor of Arts in Business Administration from Hofstra University.
Jordan Zimmerman, our President and a member of our Board of Directors , is the Chairman and Founder of Zimmerman Advertising. Mr. Zimmerman founded Zimmerman Advertising in 1984 and has continued to work tirelessly, personifying a commitment to be the best. Mr. Zimmerman trademarked his advertising strategy, "Brandtailing®," a maverick combination of long-term brand building and short-term sales boosting that delivers measurable results. Highly respected within the advertising world, Mr. Zimmerman is often asked to address industry groups and participate in panel discussions across the country.
Zimmerman Advertising has worked with highly recognizable and successful businesses in the consumer sector, such as Nissan, McDonald's, Dunkin' Donuts, Five Below, Party City, Kay Jewelers, AutoNation, Michaels, Advance America, TBC/Tire Kingdom, Office Depot, and Carfax. The agency works with these companies to help increase brand awareness, market share and overall company growth. Zimmerman Advertising's goal is to help make the companies it partners with market leaders in their respective fields. Mr. Zimmerman strives to drive growth by dreaming bigger, acting limitlessly and leading fearlessly.
The following projects highlight select successes of Mr. Zimmerman's career.
- Five Below: Zimmerman Advertising assisted in generating brand awareness by handling overall creative and media duties for Five Below. The partnership was designed to transform the retailer into a multimedia brand that appealed to its core audience.
- AutoNation: AutoNation is a large and recognizable automotive retailer. The partnership drove more than just business success. It produced a profoundly impactful community purpose called the "Drive Pink/Pink Plate" initiative to celebrate the victories that so many have had in their fight against cancer. As of December 2020, AutoNation has raised over $25 million for cancer fighting charities.
- Michaels: Michaels is the nation's largest specialty provider of arts and crafts materials. This partnership helped fuel expansion to a much broader audience and encouraged the fun of "making" and customizing products from scratch. The "Make Creativity Happen" initiative helped to develop further brand awareness by strategically bringing creativity, imagination and innovation into Michaels' stores.
- McDonald's: Zimmerman Advertising was responsible for orchestrating the implementation of new strategies to help fuel the growth of over 4,000 restaurants. These strategies included innovating and leading digital media, marketing research, social marketing and analytics to drive brand growth.
- Nissan: Zimmerman Advertising partnered with Nissan to assist in building a unified brand that resonates with customers by showcasing a unique driving experience. The "Tech that Moves People" campaign focused on Nissan's Intelligent Mobility and the Nissan Leaf, the world's first mass produced 100% electric vehicle.
Outside of work, Mr. Zimmerman is an author, a philanthropist, a Horatio Alger Award recipient and a Golden Circle Member of the National Multiple Sclerosis Society who proudly works hard to grow his community in many ways but none more than his driving dedication to improving the education system in this country as a foundational step in making life better for generations to come.
In March 2015, with a donation of $10 million dollars from the Jordan Zimmerman Family Foundation, Mr. Zimmerman established the University of South Florida Zimmerman School of Advertising and Mass Communications and its highly regarded Zimmerman Advertising Program. Mr. Zimmerman has a hands-on approach to building the curriculum and has helped the program to build an established media program. Mr. Zimmerman was appointed by the Governor of Florida for a second term to sit on the Board of Trustees at the University of South Florida where he has served as the Chairman of the Board since 2019.
Mr. Zimmerman earned a Bachelor of Arts in Advertising and an MBA from the University of South Florida and was awarded an honorary Doctorate of Business Administration from Nova Southeastern University.
Kieran Goodwin, our Chief Financial Officer , founded Panning Capital Management, L.P. ("Panning") in 2012 and was Co-Managing Partner and Portfolio Manager until 2018. Panning was a long/short credit hedge fund with a peak AUM of $2.5 billion during Mr. Goodwin's tenure. From 2004 to 2010, Mr. Goodwin was the Head of Trading and one of five partners and four members of the Global Investment Committee at King Street Capital Management ("King Street"). As Head of Trading, Mr. Goodwin was responsible for managing King Street's twenty traders. During his time at King Street, the firm's AUM grew from $4 billion to approximately $20 billion. Mr. Goodwin previously was a Managing Director at both UBS and Merrill Lynch, where he ran proprietary trading books.
Since 2018, Mr. Goodwin has invested his own capital in both private and public markets. He is an investor in many early-stage companies and currently serves on the board of directors of Tradewell Technologies Inc. and Zoomi Inc. Additionally, he serves on the board of directors Voya Prime Rate Trust, a public closed-end loan fund.
Mr. Goodwin received a Bachelor of Arts in Computer Science, cum laude, from Duke University in 1991.
Board of Directors
Brian Radecki, a member of our Board of Directors , is the Founder, Chief Executive Officer and member of the Board of Directors of Rapa Therapeutics ("Rapa"), a clinical stage start-up biotechnology company, spun out of the National Cancer Institute in September 2017. Rapa is developing a cell therapy platform focused on cutting-edge curative immunotherapy treatments for cancer, neurodegenerative, autoimmune and inflammatory diseases. After experiencing many people close to him being afflicted by these deadly illnesses, Mr. Radecki has made it his mission to find a better way to treat and help people with these devastating diseases.
Mr. Radecki is an active angel investor in, or advisor to, several companies across various industries — from start-ups with zero revenue, to pre-IPO and large public companies. He has over 20 years of experience building both small private and large public companies. He works closely with many top-tier private equity, venture capital and institutional investors along with entrepreneurs, boards of directors and senior management teams to build disruptive and innovative platform companies by executing strategic plans to get things done.
Mr. Radecki is currently an investor and director on the board of Wheels Up. Previously, Mr. Radecki was an early investor in, and served on the board of directors of, Rain King Software, Inc., a leading sales and marketing intelligence platform, when it was acquired in August 2017 by Zoom Info (NASDAQ: ZI) (formerly DiscoverOrg); Docutech, a document, eSign, eClosing and compliance technology provider, when it was acquired by First American (NYSE: FAF) for $350 million in March 2020; and Optimal Blue, a digital marketplace in the residential mortgage industry, which was recently acquired by Black Knight, Inc. (NYSE: BKI). Also, Mr. Radecki invested pre-IPO in other companies including Beyond Meat (NASDAQ: BYND) and Skillz Inc. (NYSE: SKLZ), which is merging (via SPAC) with Flying Eagle Acquisition Corp. (NASDAQ: FEAC). A number of his early or pre-IPO investments have resulted in returns over 10 times his MOI.
After working approximately 20 years at public companies, Mr. Radecki retired in 2016 from CoStar Group Inc. ("CoStar") (NASDAQ: CSGP), a provider of commercial real estate information, analytics and online marketplaces, where he held several senior operational and financial roles over 18 years, including Executive Vice President, Chief Financial Officer and VP of Research Operations (the Company's largest operating area). While at CoStar, Mr. Radecki oversaw or played a major role in CoStar's accounting and finance operations in the U.S. and U.K. — from internal audit, tax and budgeting to SEC reporting, Sarbanes-Oxley compliance and due diligence.
Additionally, Mr. Radecki helped lead CoStar's 1998 initial public offering, multiple follow on equity offerings and international expansion, as well as leading several acquisitions and the integration of public companies, including Comps.com (NASDAQ: CDOT) in 2000 for $102 million, and LoopNet (NASDAQ: LOOP) in 2012 for $860 million. Also, Mr. Radecki was named the Washington Business Journal's "CFO of the Year" in the large company category for 2012. During 2014, he led and raised nearly $1.1 billion of debt and equity. Mr. Radecki also played a major role in acquisitions of Apartments.com in 2014 for $585 million and ApartmentFinder in 2015 for $170 million, which allowed CoStar to successfully enter a new strategic vertical and significantly expanded CoStar's total addressable market. Mr. Radecki was instrumental in building CoStar from a small pre-IPO start-up to a multi-billion dollar public company. During his tenure, CoStar's substantial growth resulted in an over 2,000% shareholder return.
Before joining CoStar, Mr. Radecki worked at Axent Technologies, Inc. (Nasdaq: AXNT), an international security software company; Azerty, Inc. and the public accounting firm, Lumsden & McCormick, LLP, both based in Buffalo, NY.
Mr. Radecki earned a Bachelor of Science from University of New York at Buffalo, with a dual degree in Accounting and Finance.
Frank S. Edmonds, a Director , has been a Partner at Panning Capital Management, L.P. since 2013, where he served as Co-Managing Partner and Head of Research from 2013 to 2018. From 2002 to 2012, Mr. Edmonds was a Senior Research Analyst at King Street, where he served as one of five partners and four members of the Global Investment Committee. Prior to King Street, Mr. Edmonds was a research analyst at Oak Hill Advisors. He serves on the boards of Shane's Rib Shack, a fast casual barbeque restaurant business with 65 locations in the Southeast, as well as the Darden Graduate School of Business and the Jefferson Scholars Foundation. He is currently the Chair of the Investment Committee at Woodberry Forest School. Mr. Edmonds received a B.A. in History/American Studies and joint M.B.A./J.D. degrees from the University of Virginia.