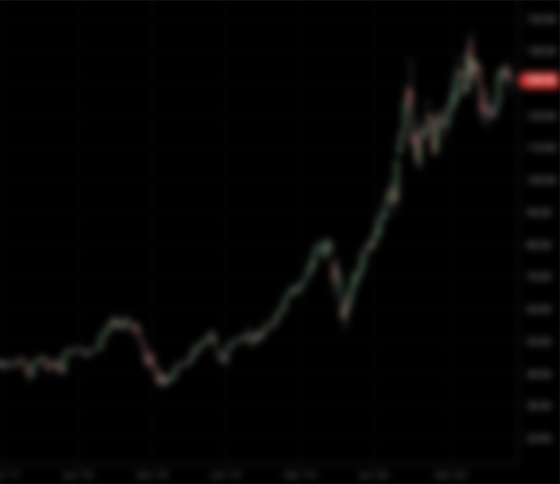 Social Leverage Acquisition Corp I
Raised

$345M

CIK

1834755

Focus

FinTech, Technology, Software, Consumer, Unicorns
Howard Lindzon has been a director and our Chief Executive Officer since our inception. As a founder and managing partner of Social Leverage since 2009, Mr. Lindzon has made numerous early-stage investments in the fintech sector including investments in Robinhood, Rally Road, eToro and Alpaca. He has invested in over 125 companies and has collaborated and built deep relationships with hundreds of co-investors and entrepreneurs. Prior to founding Social Leverage in 2009, his early-stage investment exits included sales to Comcast, Google, Pandora, Salesforce, Twitter and several other public listings. Mr. Lindzon co-founded StockTwits, a social media platform with over four million registered users where investors and traders share investment ideas, in 2008 and served as its Chief Executive Officer from 2008 to 2013. Prior to StockTwits, Mr. Lindzon founded WallStrip, a daily news video podcast which attracted investments from Roger Ehrenberg, Brad Feld and Mark Pincus and was later purchased by CBS after airing over 300 episodes. With over 20 years of experience, he is regarded as an astute deal maker based on his track record of starting, managing and identifying promising opportunities and further nurturing their growth to become established players. He is a public figure with over 265,000 Twitter followers, 220,000 Stocktwits followers and 8,000 e-mail subscribers as of December 31, 2020, a daily blog and a weekly podcast. He graduated with a Master of Business Administration degree from Arizona State University and a Master of Arts degree in International Management from the Thunderbird School of Global Management. We believe that Mr. Lindzon's extensive investment experience and network in the technology sector make him well qualified to serve as a member of our board of directors.
Paul Grinberg has served as Executive Chairman of our board of directors since our inception. Mr. Grinberg has over 17 years of experience as a Director, Chairman, President or Chief Financial Officer of several NASDAQ and NYSE companies and more than 35 years of experience spanning mergers and acquisitions, capital raising and financial management. He currently serves as the Chairman of Axos Financial, Inc., a nationwide, digital-first bank that provides consumer and business banking products through its low-cost distribution channels and affinity partner. He has served as a director of Axos Financial, Inc. since April 2004 and as the Chairman of its board of directors since February 2017. He played an important role in taking the company public and growing earnings from $2 million to $183 million from 2004 to 2020. Mr. Grinberg provides advisory services to private equity, credit funds and venture capital firms and their related businesses with a focus on financial services and financial technology. He also serves as a director to several credit funds and private companies. Prior to Axos, Mr. Grinberg served as President, Executive Vice President and Chief Financial Officer of Encore Capital Group and Chief Financial Officer of Telespectrum Worldwide, Inc. Mr. Grinberg also served as partner and a senior member of the M&A services group at Deloitte, where he was employed for 14 years. During his tenure at Deloitte and in his capacity as an executive at various public and private companies, he worked on dozens of transactions including IPOs, acquisitions and debt offerings and in his capacity as an executive at various companies, was responsible for raising more than $10 billion across the capital markets. He graduated from Columbia Business School with a Master of Business Administration degree and from Yeshiva University with a Bachelor of Arts degree in accounting. We believe that Mr. Grinberg's significant experience in corporate transactions and his senior leadership experience make him well qualified to serve as a member of our board of directors.
Douglas Horlick has served as our President and Chief Operating Officer since our inception. Mr. Horlick is the founder of Estancia LLC, a strategy and advisory consulting firm based in Arizona established in 2015. Leveraging his industry expertise, he works closely with C-suite executives on both strategy and global sales initiatives. He has over 20 years of experience in the securities industry, specifically within sales and trading. Prior to Estancia LLC, Mr. Horlick held senior securities positions at Goldman Sachs (Managing Director, Securities Division, from 2009 to 2014), Bank of America (Managing Director, Securities Division, from 2005 to 2009) and Citigroup (Vice President, Securities Division, from 2002 to 2005). In these roles, Mr. Horlick's responsibilities all within the Foreign Exchange Division included Managing Director in charge of Foreign Exchange Global Client Coverage, Global Prime Brokerage, Institutional Sales in the Americas, Consumer Sales and Hedge Fund Sales. He graduated from the University of Michigan with a degree in Organizational Studies.
Our Board of Directors
Michael Lazerow is a director nominee . Mr. Lazerow is a co-founder and general partner of Velvet Sea Ventures, a multi-stage venture capital firm established in 2019. Prior to Velvet Sea Ventures, he has been a serial entrepreneur and has founded numerous companies including University Wire, GOLF.com and Buddy Media which was sold to Salesforce in 2012 for approximately $700 million. Mr. Lazerow served as the Chief Strategy Officer at Salesforce from 2012 to 2015 and played a leadership role in the creation and growth of its Marketing Cloud business, which represents approximately 15% of Salesforce's $20 billion annual subscription and services revenue as of the quarter ending October 31, 2020. Mr. Lazerow has made various investments and was in the initial investor groups of Scopely (valuation of $3.3 billion as of October 2020), Liquid Death and Map Anything (acquired by Salesforce in 2019) and was a pre-IPO investor in Facebook. His network includes 10 venture funds where he is a limited partner (eight of which have invested in one of Mr. Lazerow's companies), numerous co-investors and hundreds of fellow entrepreneurs. He graduated from Northwestern University with Bachelor of Science and Master of Science degrees in Journalism. We believe that Mr. Lazerow's significant investment experience, contacts and relationships make him well qualified to serve as a member of our board of directors.
Michael Marquez is a director nominee . Mr. Marquez has over 25 years of experience operating, investing, acquiring and advising throughout the high-tech sector. He is a co-founder of Code Advisors LLC, a technology and media-focused boutique investment bank headquartered in San Francisco, California established in 2010. Code Advisors has completed numerous M&A transactions and financings including late-stage growth equity financings in Spotify and Twitter, IPO processes for Twitter, Angie's List and Survey Monkey, and the sale of Supercell to SoftBank, Buddy Media to Salesforce and Playtika to Giant. Mr. Marquez is also the co-founder of Morado Ventures, an early-stage venture capital fund established in 2010 that is focused in artificial intelligence, data infrastructure, robotics & autonomy, computer vision and health. Mr. Marquez has served as Morado Venture's general partner since inception. During his career, Mr. Marquez has made more than 140 direct investments and built a broad network across technology company executives, entrepreneurs, founders and corporate development groups throughout the world and an extensive network in each stage of the venture capital industry. Mr. Marquez has invested in and advised on venture exits to a large number of sophisticated acquirers including sales to Adobe, Amazon, Apple, Comcast, Twitter, Citrix, US Bank, First Data, Facebook, Google, Samsung, Salesforce, Roche, Intel, Walmart, Rakuten, eBay, IBM, Intuit, Microsoft and McDonald's and has led the acquisitions of numerous companies through his roles in the corporate development groups at Yahoo! and CBS, including the $1.8 billion acquisition of CNET. He graduated with a Master of Business Administration degree from the University of North Carolina at Chapel Hill and a Bachelor of Science degree in Managerial Economics from the University of California at Davis. We believe Mr. Marquez's significant experience in corporate transactions makes him well qualified to serve on our board of directors.
Ross Mason is a director nominee . Mr. Mason is a top technology entrepreneur based in the United Kingdom. He founded MuleSoft in 2006, took it public on the NYSE in 2017 and sold it to Salesforce for $6.5 billion in 2018. Mr. Mason served as the Chief Technology Officer of MuleSoft from 2009 to 2014. Mr. Mason launched Dig Ventures in Europe in 2019, partnering with leading venture capital firms in the United States and backing exceptional founders in enterprise software and fintech. As the founder of Dig Ventures, he has made numerous investments in early-stage technology companies and has met with hundreds of founders and has invested alongside many of the top tier funds in the United States and Europe. His investment portfolio of companies ranges from next generation SaaS platforms to innovative developer platforms to fintech. Mr. Mason is also an author and has been a regular keynote speaker at technology conferences like WebSummit and Dreamforce. He has been repeatedly featured in the Wall Street Journal, Forbes, Business Insider, Entrepreneur, TechCrunch, CIO.com. Mr. Mason was named a Henry Crown Fellow by the Aspen Institute in 2020 and was deemed one of the Most Important People in Cloud Computing by Business Insider and one of the world's 'Top 10 Innovators & Influencers' by Information Week. Mr. Mason graduated with a Bachelor of Science degree in Computer Science from University of the West of England. We believe that Mr. Mason's substantial experience as a private investor and entrepreneur makes him well qualified to serve on our board of directors.
Brian Norgard is a director nominee . Mr. Norgard served as the Chief Product Officer at Tinder, Inc., owner of the Tinder global dating app, from 2016 to 2018. He helped lead Tinder from $0 to over $1 billion in revenue, in part driven by the creation of blockbuster features such as Tinder Gold, Tinder Boost and Tinder Super Like. Under his product leadership, Tinder became one of the top revenue-generating apps across the globe. Prior to being Tinder's Chief Product Officer, Mr. Norgard served as Head of Revenue at Tinder from 2015 to 2016. Since 2018, he has been a board member at AngelList. With over 15 years in the technology industry, Mr. Norgard has successfully participated as an investor in many companies including SpaceX, Lyft, Notion, AngelList and Airtable. Mr. Norgard graduated from Brown University with a Public Private Sector Organizational Management degree. We believe that Mr. Norgard's track record in entrepreneurship, investment and business development makes him well qualified to serve on our board of directors.
Katherine Rosa is a director nominee . Ms. Rosa previously served as Managing Director and Global Head of Alternative Investments for Wealth Management Solutions at JPMorgan Chase & Co. from 2017 to 2020. She led an over $80 billion platform and a global team of over 100 people with extensive relationships with a number of financial sponsors including private equity, growth equity, venture and hedge fund managers. From 2000 to 2017, Ms. Rosa served as Managing Director and Portfolio Manager for J.P. Morgan Asset Management's Private Equity Group, a more than $20 billion business providing access to private equity, venture capital funds and direct investments. In this role, she was a member of the Management and Investment Committees and acted as fiduciary for over 100 global institutional investors. She also led the group's establishment of a joint venture private equity business in China and played an instrumental role in its growth. Ms. Rosa graduated from Franklin and Marshall College with a Bachelor of Arts degree, majoring in Government with a minor in Economics. We believe that Ms. Rosa's significant experience and track record in deal making and capital markets makes her well qualified to serve on our board of directors.