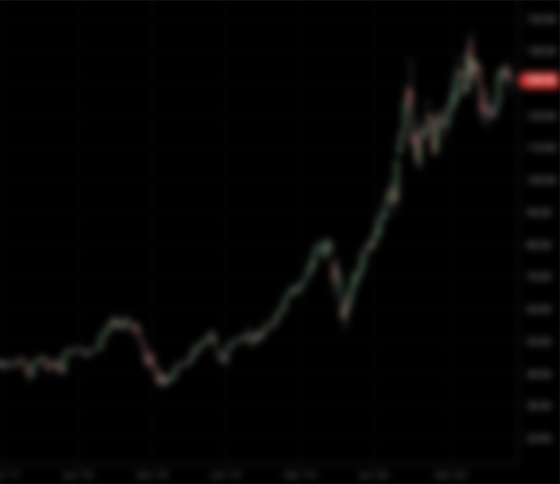 Raised

$230M

CIK

1835236

Focus

Music, Entertainment, Technology, Consumer
Neil Jacobson, our Chairman and Chief Executive Officer since inception, is a 20 year veteran of the music business. Mr. Jacobson spent the majority of his career at Interscope Geffen A&M Records, a subsidiary of Universal Music Group, where he held positions as a publicist, Senior Vice President and Executive Vice President, and participated in the management of artists and producers such as will.i.am, Robin Thicke and Jeff Bhasker. In January 2016 Mr. Jacobson was appointed President of Geffen Records, a historic record label re-established under Interscope Geffen A&M Records, and held that position until January 2020. During his tenure as President of Geffen Records Mr. Jacobson oversaw the signing of Darkroom Records, home to Billie Elish. In January 2020, Mr. Jacobson founded Hallwood Media, an independent music management company exclusively focused on songwriters and producers. Over the last 13 months acting as a trusted advisor to artists and creators, Mr. Jacobson has helped coordinate the sale of artist catalogs for an aggregate total in excess of $100 million. For the past three years, Mr. Jacobson has been a member of the Young Presidents Organization (YPO), which serves as a global leadership community to improve lives, businesses and the world. Mr. Jacobson attended the Berklee College of Music. We believe this experience makes Mr. Jacobson well suited to serve as our Chairman and Chief Executive Officer to identify, source, negotiate and execute an initial business combination.
Todd Lowen, our Chief Operating Officer and one of our directors since inception, has 20 years of experience in finance and investment. Mr. Lowen spent the majority of his career in the Equity Derivatives businesses of Lehman Brothers and Barclays Capital Inc. in New York, where he advised institutional investors, such as hedge funds and pension funds, on event driven investment strategies relating to, and including, merger arbitrage, spin-offs/splits, exchange offers, tenders, and SPACs. In September of 2016, Mr. Lowen joined Olivetree Financial, LLC as a Managing Director to further establish its U.S. Event Driven Business, building a team around similar strategies, with a particular recent focus on SPACs. Away from the office Mr. Lowen is actively involved with Success Academy Charter Schools, which help provide world class education opportunities to children from all backgrounds in New York, as well as City Harvest, a food rescue and re-distribution organization in New York City. Mr. Lowen graduated magna cum laude from Boston College with a BA in Finance. We believe Mr. Lowen is well qualified to serve as our Chief Operating Officer and as a director due to his extensive investment and management experience.
Michael Levitt, one of our director nominees , brings extensive private equity, investment banking and management experience to the Company. Michael Levitt has been the Chief Executive Officer of Kayne Anderson Capital Advisors, L.P. ("Kayne") since July 2016. Prior to joining Kayne, Mr. Levitt served as a vice chairman with Apollo Global Management, LLC (NYSE: APO) from April 2012 to May 2016. Mr. Levitt joined Apollo following Apollo's acquisition of Stone Tower Capital LLC ("Stone Tower"), a mergers & acquisitions, corporate finance, restructuring and debt finance firm, in 2012. Mr. Levitt founded Stone Tower in 2001 and grew the firm to become a leading alternative credit manager with approximately $17 billion in credit-focused alternative assets under management at the time of its acquisition. During his tenure at Stone Tower, Mr. Levitt served as Chairman of the Board, Chief Executive Officer and Chief Investment Officer. Before founding Stone Tower, Mr. Levitt worked as a partner at the private equity firm Hicks, Muse, Tate & Furst Incorporated, where he was involved in media and consumer investments. Earlier in his career, Mr. Levitt served as the co-head of the investment banking division of Smith Barney Inc. Mr. Levitt began his investment banking career at Morgan Stanley & Co., Inc. (NYSE: MS), where he oversaw corporate finance and advisory businesses related to private equity firms and non-investment grade companies. Mr. Levitt currently serves on the board of Core Scientific, Inc, as well as the boards of Kayne Anderson Energy Infrastructure Fund Inc. (NYSE: KYN), Kayne Anderson NextGen Energy & Infrastructure Inc. (NYSE: KMF), and Kayne Anderson BDC, LLC. Mr. Levitt is also a member of the Visiting Committee of the Stephen M. Ross School of Business at the University of Michigan and the Trustee of the University of Michigan Law School's Cook Trust. Over the years, Mr. Levitt has worked with numerous philanthropic organizations, including Make-A-Wish Foundations of America and New York, and the New York Police and Fire Widows' and Children's Benefit Fund. Mr. Levitt earned a B.B.A. and J.D. from the University of Michigan. We believe Mr. Levitt is well-qualified to serve as a member of our board of directors due to his finance experience, contacts and relationships.
Ben Silverman, one of our director nominees , is an entrepreneur and producer with nearly 30 years of experience in the media and entertainment industries. Since 2016 Mr. Silverman has served as the Chairman and Co-Chief Executive Officer of Propagate Content, LLC ("Propagate"), a firm founded to create and produce all forms of content for distribution across a variety of platforms around the world. Propagate's recent credits include the Emmy-nominated "Hillary" that premiered at Sundance and Berlin and now streams on Hulu, the recently aired "Notre Dame: Our Lady of Paris" on ABC, the upcoming "Go-Big Show" on TBS and the American adaptation of The Eurovision Song Contest, as well as the unscripted "November 13: Attack on Paris," "Haunted" and "Prank Encounters" for Netflix, and "In Search Of" and "Kings of Pain" for the History Channel. Silverman founded two acclaimed "super indies" in the media industry, Electus, LLC and Reveille Productions. Silverman founded Reveille Productions in 2002 in order to exploit international media formats in the United States. Elisabeth Murdoch's Shine Group acquired Reveille Productions for $125 million in 2008. Mr. Silverman launched Electus, LLC in 2009, and took a leadership role in digital content, building the #1 comedy site on the internet, CollegeHumor, and extending projects to multiple platforms, including numerous digital projects and partnerships with Yahoo!, Facebook and YouTube. Prior to Electus, LLC, Mr. Silverman served as Co-Chairman of NBC Entertainment and Universal Media Studios from 2007-2009. Mr. Silverman won Emmy and Golden Globe awards for his role as a producer for "The Office" and was nominated a number of times for his role producing "The Office" and "Ugly Betty" and over the course of his career. Silverman has created and executive produced major network, cable, and digital platform hits, including Golden Globe and Peabody award-winning shows "The Office", "Ugly Betty", "The Biggest Loser", and "The Tudors", as well as hits like "Jane The Virgin" at The CW, "Marco Polo" and "Flaked" with Will Arnett and Mitch Hurwitz for Netflix, NBC's TV commerce show "Fashion Star" and "Running Wild with Bear Grylls" on Nat Geo. Silverman has also produced feature films including "My Boyfriend's Meds", "Mansome" and "Hands of Stone", the biopic of Roberto Durán starring Robert De Niro, Usher and Edgar Ramirez, which premiered at Cannes Film Festival in 2016. Mr. Silverman graduated magna cum laude from Tufts University with a B.A. in History. We believe Mr. Silverman is well-qualified to serve as a member of our board of directors due to his business experience, contacts and relationships.
Tunde Balogun, one of our director nominees , is an experienced media and music industry entrepreneur. Since 2013 Mr. Balogun has served as President of LOVERENAISSANCE, LLC ("LVRN"), a diversified record label and media management company, which he co-founded. LVRN is composed of LVRN Records, LLC (a recorded music company), LVRN Publishing, LLC (a music publishing company), LVRN Mgmt, LLC (a music management company) and Kids Against Cubicles (a tv/film production company). LVRN artists include three time Grammy nominee 6lack, platinum album selling Summer Walker and Dram, amongst others. Through the management of these companies Mr. Balogun has developed a strong track record of running multi-vertical music businesses, identifying and implementing innovative strategies, and leveraging opportunities and relationships in the music and finance industries. Mr. Balogun has served on the Board of the Atlanta Creative Industries Fund for Invest Atlanta since 2017. Mr. Balogun was named to Billboard's 40 Under 40 and Rolling Stone's The Future 25 list and was honored at the 2019 Culture Creators awards. Mr. Balogun also serves on the Global Citizen Entertainment Advisory Board. Mr. Balogun graduated from Perimeter College at Georgia State University with a B.A. in Business Administration. We believe Mr. Balogun is well-qualified to serve as a member of our board of directors due to his industry, operational and transactional experience.