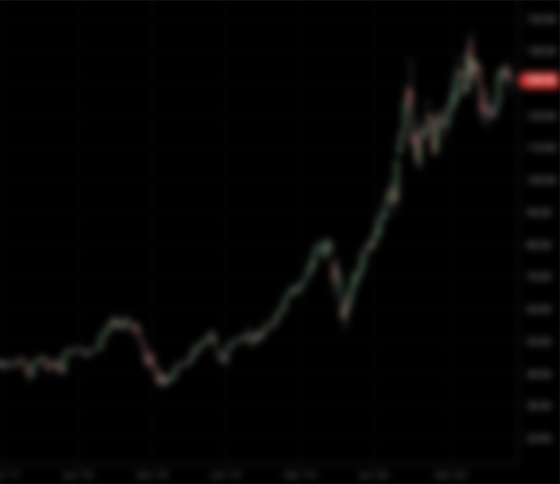 Ilan Levin, Chairman and Chief Executive Officer . Mr. Levin, our co-founder, has been involved, for approximately 25 years, as an executive and venture capital / private equity investor in high tech Israel related ventures. From 2000 to 2018, Mr. Levin was a member of the Board and Executive Committee of Objet Ltd., which as a result of a merger with Stratasys, Inc. in 2012, formed Stratasys Ltd. (NASDAQ: SSYS), the pioneer and global leader in 3D printing. During his tenure at Objet/Stratasys, Mr. Levin held various positions including President, Vice Chairman and from 2016 to 2018, Chief Executive Officer. From 2004 to 2009, Mr. Levin was the Chief Executive Officer of CellGuide, a developer of software-based GPS for mobile devices. Since 1997, Mr. Levin has also served as a member of the board of directors and as an advisor for a wide variety of Israel-based technology-related companies, including currently serving as Chairman of Vision Sigma (TLV: VISN:IT), an Israel-based real estate and equity investment company. Early in his career, Mr. Levin was a practicing attorney focusing on corporate and securities related matters. Mr. Levin earned an LL.B. from Tel Aviv University and a B.A.Sc. in Industrial Engineering from the University of Toronto.
Gil Maman, Chief Financial Officer . Mr. Maman has extensive experience in managing and executing global merger and acquisition transactions, joint ventures and other investment transactions in high tech environments, having most recently served from 2018 to February 2020, as Vice President Corporate Development and Strategy at SimilarWeb, a leading Israeli based internet company providing a globally recognized market intelligence platform, where he managed and executed merger and acquisition, partnership and data acquisition transactions. Prior to SimilarWeb, Mr. Maman was at Stratasys (NASDAQ: SSYS) as Director of Corporate Development, managing and executing on mergers and acquisitions, joint venture IP licensing and marketing initiatives valued over $1 billion, and later at MakerBot as Chief Operating Officer. MakerBot is a Brooklyn-based Stratasys subsidiary focused on desktop 3D printing, where Mr. Maman was responsible for overseeing the company's operations, including corporate development, manufacturing, supply chain and logistics, customer support, data warehouse, and analysis and information systems. Early in his career, Mr. Maman was a strategy consultant at Kesselman & Kesselman, a member firm of PricewaterhouseCoopers International Limited, in Israel, leading a team of associates and interns in merger and acquisition matters, including valuation analysis, accounting matters relating to deal execution and other related services. Mr. Maman has a B.S in Accounting and Economics from Ben-Gurion University, Israel, and he is a CPA (Israel) and has served in the IDF as a second lieutenant in the 8200 unit, an Israeli Intelligence Corps unit responsible for collecting signal intelligence and code decryption of the IDF.
Dan Yalon, Advisor . Mr. Yalon has, for approximately 20 years, held senior management positions at several of Israel's largest high technology companies. Since August 2020, he has been a Venture Partner at Moringa Capital, an investment and consultancy firm and an affiliate of our sponsor. Since 2018, Mr. Yalon has served as Chief Business Officer at SimilarWeb. From 2012 to 2018, Mr. Yalon served as Executive Vice President at Stratasys (NASDAQ: SSYS). At Stratasys, Mr. Yalon played a key part in executing the Stratasys – Objet merger in 2012, followed by a series of over 10 acquisitions valued at over $1 billion in the aggregate. Previously, Mr. Yalon served as Chief Strategy Officer at NICE Systems (NASDAQ: NICE), a worldwide leader in enterprise software solutions in the customer engagement and financial compliance market segments and as Head of Strategy and New Business Initiatives at Amdocs (NASDAQ: DOX), the global leader in business operations software for communications, cable, satellite and other related service providers. Mr. Yalon is a graduate of Harvard Business School's AMP program and holds a dual degree of B.A. in Business and LL.B (Law) from the Hebrew University in Jerusalem.
Craig J. Marshak, Vice Chairman, and Co Founder . Mr. Marshak has a 25-year track record in investment banking, private equity and venture capital, in each case with a significant Israel-based focus. Since January 2010, Mr. Marshak has served as Managing Director at Israel Venture Partners, or IVP, a platform used by him and investment colleagues to identify opportunistic Israel based global growth enterprises. Previously, Mr. Marshak served as a Managing Director, and the Global Co-Head, of the Nomura Technology Investment Growth Fund, a merchant banking fund operated from within the London offices of Nomura Securities, focused on growth-stage and venture capital investments in Israel, Silicon Valley and North America. Prior to holding that position, he served as a Director, Investment Banking, in the Restructuring and International Corporate Finance and Cross-Border Capital Markets groups at Schroders, for both its New York and London offices. Mr. Marshak started his career at Morgan Stanley's merchant banking division in New York. Mr. Marshak has played a principal role in many investments in Israeli companies, most notably (while at the Nomura Technology Investment Growth Fund) the first institutional round for Shopping.com (NASDAQ: SHOP) (which was sold to eBay, after its IPO) and organizing the first institutional round for CyberArk (NASDAQ: CYBR). He earned an A.B. in Political Science and Economics from Duke University, as well as a J.D. from Harvard Law School.
Ruth Alon, Director . Ms. Alon is the Founder and Chief Executive Officer of Medstrada, which was started in 2016. From 1997 until 2016, Ms. Alon served as a General Partner in Pitango Venture Capital, where she headed the life sciences activities and helped to facilitate the acquisition of several of the company's portfolio companies. Currently, Ms. Alon also serves on the board of directors of a number of private and public companies as a member or chairperson, including Vascular Biogenics Ltd. (NASDAQ: VBLT) and Anchiano Therapeutics (NASDAQ: ANCN). Ms. Alon previously worked on Wall Street where she held senior positions as a senior medical device analyst with Montgomery Securities (from 1981 to 1987) and Kidder Peabody & Co. (from 1987 to 1993). She also managed her own independent consulting business in San Francisco from 1995 to 1996, providing broad-based services to early-stage companies and venture capitalists in the medical devices industry. Ms. Alon was also instrumental in the establishment, in 2005, of Israel Life Science Industry (ILSI), a not-for-profit organization which represented, as of 2005, the mutual goals of approximately 700 Israeli life science companies. She is the Co-Founder of IATI, an umbrella organization established in 2012, representing Israel's High Tech and Life Sciences industries. Ms. Alon holds a B.A. in Economics from the Hebrew University of Jerusalem, an M.B.A. from Boston University, and an M.Sc. from the Columbia University School of Physicians and Surgeons.
Michael Basch, Director . Mr. Basch has been, since January 2020, the Founder and Managing Partner of Atento Capital, a Tulsa-based investment firm engaged in early stage, direct venture capital and private equity investments, as well as fund investments. Since November 2017, Mr. Basch has also worked as a consultant with the George Kaiser Family Foundation of Tulsa, seeking investment, partnership, and other opportunities to expand Tulsa's economic footprint. Mr. Basch has over 15 years of operational and investment experience both as an operator and executive of businesses, and as an angel investor. From July 2014 to August 2016, he was the President of Spotad, an Israel-based mobile advertising company, and then continued as an advisor to Spotad from August 2016 to January 2019. Prior to that time, Mr. Basch was a partner and executive of Bamko, a promotional merchandise company, from August 2005 to August 2014. Mr. Basch also serves as an Adjunct Professor at the University of Tulsa. Mr. Basch earned both his BA and MBA from the University of Southern California's Marshall School of Business.
Eric Brachfeld, Director . Mr. Brachfeld has been, since September 2014, a Founder and Managing Partner of Manhattan Venture Partners, a research-driven asset management firm specializing in the institutionalization of a secondary market for late-stage, venture-backed pre-IPO companies. Manhattan Venture Partners has been an investor in companies such as: Spotify, Docusign, Postmates, Lyft, Pinterest, Cloudera, Palantir, DraftKings, and Airbnb. Mr. Brachfeld has more than 30 years of experience as an investment banker and entrepreneur and has provided financial and strategic advice and has structured transactions for a broad range of companies and investors. Prior to launching Manhattan Venture Partners, he was a Partner at Citizen VC, Inc., a financial technology and investment firm, where he led the firm's investment banking efforts. Mr. Brachfeld cofounded Gentry New York, which later merged with Gentry Financial Holdings Group. At Gentry, Mr. Brachfeld was head of investment banking and CEO of Gentry Securities, their broker-dealer subsidiary. Previously, Mr. Brachfeld cofounded and led investment banking efforts at Ledgemont Capital Group and Indigo Ventures, firms which raised capital for and invested in early and growth stage companies. Prior to those firms, Mr. Brachfeld was an Associate and then General Partner at McFarland Dewey & Co., a boutique investment banking firm. He began his career at McKinney Advertising. Mr. Brachfeld received a BA in Economics from the University of Pennsylvania and an MBA, with Honors, from the Stern School of Business, New York University. He holds FINRA Series 7, Series 63, Series 24, Series 79 and Series 99 licenses.