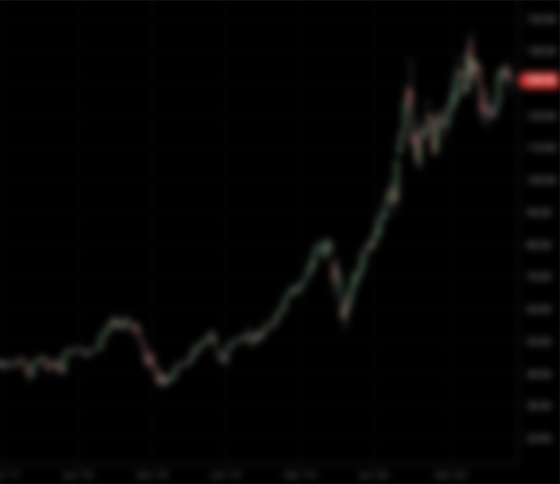 AURCS
Definitive Agreement
Better HoldCo, Inc.
Raised

$257M

CIK

1835856

Focus

Technology, Media
Thor Björgólfsson, 53, has served as the Chairman of our board of directors since our Company's inception. Mr. Björgólfsson graduated from New York University's Stern School of Business with a degree in finance. He is Iceland's first billionaire. Mr. Björgólfsson experienced his first significant liquidity event with Bravo Brewery International Ltd., or Bravo Brewery, in St Petersburg, Russia, selling it to Heineken N.V., or Heineken, in 2002. Over the ensuing years he invested in telecommunications, mostly in Eastern Europe, built up generic drugs company Actavis plc, or Actavis (now Allergan plc, or Allergan) and became a significant investor in one of Iceland's largest banks, Landsbanki hf., or Landsbanki. Mr. Björgólfsson continues to be an active investor in the emerging economies of Central and Eastern Europe and Latin America through his London-based private equity fund, Novator. He is chairman of Novator and maintains a shareholding in companies including WOM in Chile, as well as computer games company CCP, data center Verne Global Ltd., or Verne Global, and pharmaceutical company Xantis Pharma AG, or Xantis Pharma.
Arnaud Massenet, 55, has served as our Chief Executive Officer since our Company's inception. Mr. Massenet holds a Bachelor of Arts from the Lincoln International School of Business in Paris, France and a Masters of Business Administration from the University of North Carolina. Mr. Massenet started his career in 1994 in banking at Morgan Stanley & Co., or Morgan Stanley. He became the Head of Morgan Stanley's derivatives group in London, United Kingdom, in 1998. In 2003, Mr. Massenet started Lehman Brothers Inc.'s, or Lehman Brothers corporate derivatives group (Capital Market) before exiting in 2007 to start South West Capital, a hedge fund focused on real asset investments. Mr. Massenet co-founded Net-a-Porter in 1999, largely financed by himself and Richemont Group. He was an active board member for more than 10 years, involved in all important strategic decisions including creation of the Outnet.com, Mr. Porter and Porter Magazine, finally culminating in a 2-step sale in 2010 and 2015 to the Richemont Group. Mr. Massenet is currently chairman of Grip, a subsidiary of Intros.at Ltd., or Intros.at, an artificial intelligence company specialized in organizing virtual conferences for corporate and virtual meetings. He founded Grip in 2015 with two of the largest tech conference organizers; Reed Elsevier plc, or Reed Elsevier, and Founders Forum LLP, or Founders Forum. Mr. Massenet also backed many successful tech companies, including Deliveroo, Care Wish Ltd., or Care Wish, Houzz Ltd., or Houzz, Urban Massage Ltd., or Urban Massage, Highsnobiety Inc., or Highsnobiety, Invincible Ltd., or Invincible, and NGM Ltd., or NGM, Ozon Ltd., or Ozon, and serves on the board of directors of Ahalife Holdings Inc., or Ahalife, a large interior design platform based in New York, New York.
Prabhu Narasimhan, 40, has been our chief investment officer since our Company's inception. Mr. Narasimhan has almost two decades of experience as a lawyer at three leading international law firms, two as partner (Mayer Brown, White & Case and Baker & McKenzie). During his time at White & Case, Mr. Narasimhan held the position of partner and Global Head of Family Offices, advising high net worth family offices on all transactional aspects (mergers and acquisitions, bank finance, tax, structuring and execution) of their investments. Mr. Narasimhan then moved to Baker & McKenzie to found their London headquartered Alternative Capital practice, acting as a senior strategic advisor to multi-billion dollar family offices and private equity funds on multi-billion dollar mergers and acquisitions and equity and debt capital markets transactions worldwide. His re-structuring of ATP Media Operations Ltd.'s, or ATP Media, tennis broadcasting rights and his crafting of fiscal stimulus laws in Europe have been widely recognized and commended, particularly by the FT Innovative Lawyers awards. Mr. Björgólfsson and Mr. Narasimhan have partnered with each other since they met in 2014. Their shared interests and collaborative relationship, with Mr. Narasimhan serving as Mr. Björgólfsson and Novator's primary legal advisor, led them to explore the creation of a dynamic multi-asset investment firm with a developed markets focus, investing in both public and private financial instruments, in addition to selectively undertaking pre-initial public offering private equity investments, most particularly in media and technology. Mr. Narasimhan, together with a third partner, co-founded in 2020, Novator Capital, an affiliate of our sponsor. Additionally, in 2020, Mr. Narasimhan was appointed to the board of directors as a director of the media company, Prime Focus World N.V.
Caroline Harding, 40, has been our chief financial officer since our Company's inception and serves on our board of directors. Ms. Harding qualified as a chartered accountant with Ernst & Young LLP in 2007. Prior to relocating to the Cayman Islands in 2020, Ms. Harding was the chief financial officer for Weybourne Ltd., Sir James Dyson's family office, where she was a member of a team that oversaw a multi-billion pound portfolio which included the James Dyson Group. During this time, Ms. Harding served as a director of eleven Weybourne Group-related entities, which included the overall holding company responsible for strategy and investments. Ms. Harding was the senior accounting officer for Weybourne Group and the compliance and anti-money laundering officer for its Financial Conduct Authority regulated subsidiary. For the nine years prior to Weybourne, Ms. Harding served as the chief financial officer and director of Exploration Capital Ltd., or Exploration Capital, a family office, for five of her nine years with the company. Exploration Capital manages a diversified global investment portfolio with a particular focus on agricultural and development land in Latin America. Ms. Harding was simultaneously chief financial officer of one of the portfolio companies, a high performance engineering business, Gilo Industries Group Ltd., or Gilo, and successfully re-structured the accounting and reporting systems of this business.
Shravin Mittal , 30, is the founder of Unbound and managing director of Bharti Global, the family office of the Bharti family. Unbound is a globally focused long term technology investment arm that aims to build and back technology companies. The firm invests globally across both developed and emerging markets and is focused on building and backing the next generation of 100-year companies. Unbound has made 17 investments, including investments in Databricks, Snowflake Inc., Asana Inc., mPharma, Iberia Cars24 Ltd., Forto Group Ltd., Syfe Pte. Ltd., Paack SPV Investments, S.L. Bharti Global has numerous investments in telecommunications, technology, energy and hospitality. Previously, Mr. Mittal was an investor at Softbank (2016-2017). Prior to that, Mr. Mittal was an assistant director at Better Capital (2014-2015), a Private Equity firm in London. Between 2010 to 2012. Mr. Mittal was the managing director at Bharti Airtel Ltd., or Airtel, in Africa and India. Prior to that, he worked with JPMorgan Chase & Co., or JP Morgan, in Investment Banking covering media and technology. Mr. Mittal has a Master of Business Administration from Harvard Business School, Class 2014, and founded Airtel Rising Star Academy (a youth football initiative in Africa and India).
Sangeeta Desai , 44, is an experienced investor and C-level executive, and currently serves on number of listed and private boards globally. She brings a unique combination of strategic, operating and financial experience, having spent her early career in investment banking and private equity before taking on leadership roles in global media businesses. She is currently the chairman of Mopar Media Group AB, or Mopar Media (2020 to present) and is a non-executive director on the boards of Orbit Showtime Network, or OSN (2020 to present) and Ocean Outdoor Ltd., or Ocean Outdoor (2018 to present). During 2021, Ms. Desai was appointed to the board of directors of Boat Rocker Media Inc., or Boat Rocker Media. Her most recent executive experience was as group chief operating officer and chief executive officer of Emerging Markets at FremantleMedia (2013 to 2018), and prior to that as chief operating officer of Hit Entertainment (2009 to 2012). Prior to joining HIT, Sangeeta was a Principal at Apax Partners (2005 to 2009), where she invested in the media industry globally, and she started her career as an investment banker at The Goldman Sachs Group, Inc. (2004 to 2005) and JP Morgan (1998 to 2001). She holds a Bachelor of Science in Business Administration from the Haas School of Business, University of California at Berkeley and a Master of Business Administration from the Wharton School, University of Pennsylvania.
Michael Edelstein, 52, serves on our Company's board of directors . Mr. Edelstein is a creative business leader, investor and producer who has a track record of developing award-winning content in a variety of high-profile executive roles. Mr. Edelstein has demonstrated a breadth of skill in developing clear business strategies and financial management as well as being equally adept at communicating with writers, directors and producers in order to create global quality content. From 1998 to 2002, he was the director of current programs at CBS Corporation. From 2004 to 2006, Mr. Edelstein was the executive producer of the Desperate Housewives. From 2010 to 2017, he was the president of NBCUniversal International where he built the division into one of the most respected content players in the international marketplace. He is highly experienced in international television markets.