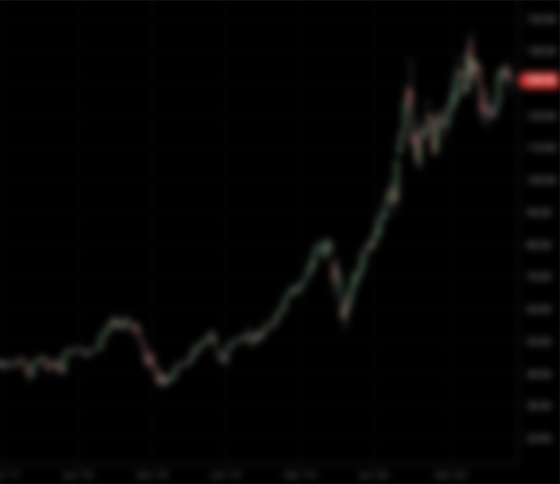 Raised

$258M

CIK

1836100

Focus

Sports, Media, Opportunity Based on Coronavirus Impact
Harvey Schiller has served as our Chief Executive Officer since November 2020. General Schiller is Chairman of Charlestowne Holdings, a financial advisory firm (2018-present). He is Vice Chairman of the digital, media and sports practice of the Diversified Search Group (2015-present). He previously served as Commissioner of the Southeastern Conference (1986-1990) and America's Cup (2015-2017), executive director of the United States Olympic Committee (1990-1995), president of Turner Sports (1995-2000), president of Atlanta Thrashers NHL hockey team (1997-1999), Chairman of the financial services firm Assante USA (2002-2004), Chairman of the security firm Global Options (2006-2013), and Chairman of YankeeNets, owners of the New York Yankees, New Jersey Devils, and New Jersey Nets (2000-2002) and developer of the YES network (2001-2002). He is lead director of Mesa Air Group (2015-present), and board member of Blinktbi (2018-present) and chair of Sportsgrid and the Collegiate Sports Management Group (2018-present). General Schiller served a distinguished career as an Air Force pilot (1962-1986) and was a Presidential appointed permanent professor (1980-1986) at the U.S. Air Force Academy and White House Commission on Presidential Scholars (2005-2009). Other appointments include NCAA executive committee (1982-1988), Olympic Games consultant (1984-2012), International Baseball President, board member of the Baseball Hall of Fame (present) and World Baseball Classic (present). General Schiller is a distinguished graduate of The Citadel and earned a PhD in Chemistry from the University of Michigan.
William T. Duffy has served as our Chief Financial Officer and Chief Operating Officer since November 2020. Mr. Duffy serves as the Vice Chairman of The Aspire Sports Marketing Group, LLC ("Aspire"), a sports consulting firm which he co-founded in 2008. From 2016 to 2019, he was the CEO of Aspire and he previously held other positions at Aspire, including two years as COO, and has served on its board of managers since 2014. Mr. Duffy's career has focused on turnarounds of underperforming franchises with a focus on maximizing employee performance and revenue generation and reducing operating costs, while creating cultures of accountability through hands on leadership and career development of employees. His international experience at Aspire includes consulting on projects with The R & A, Leicester City FC and Tijuana Xolos (Liga MX). From 2010 to 2013, Mr. Duffy briefly left Aspire and oversaw finance and arena operations in a variety of roles at Bobcats Sports and Entertainment, including roles as EVP, CFO and CAO. He served as liaison to the City of Charlotte for the expansion NBA Franchise Charlotte Bobcats and Time Warner Cable Arena. Prior to Aspire, Mr. Duffy held the positions of CFO of the San Francisco 49ers (1996-1999), CAO of the Buffalo Bills (1999-2000), CFO of the Florida Panthers (2001-2003) and EVP, CFO of Atlanta Spirit, LLC (2004-2008), a group that bought the operating rights of the Atlanta Hawks, Atlanta Thrashers and Philips Arena in 2004 Mr. Duffy holds a Masters of Science in Accounting from New York University, and AB in Economics from Princeton University and has earned a CPA.
David B. Falk will serve as a member of our board of directors and as our Senior Advisor . Mr. Falk is the founder of Falk Associates Management Enterprises (FAME) which provides specialized and personal representation services to the company's elite clientele of NBA superstars. Prior to founding FAME in 1992, Mr. Falk served as vice chairman of ProServ where he represented numerous professional athletes. Mr. Falk has successfully negotiated a number of large and notable NBA contracts, including Alonzo Mourning's historical $100 million contract in 1995 and Michael Jordan's 1996 one-year contract for $30 million. Mr. Falk was also influential in the creation of the "Air Jordan" brand and was an executive producer of the movie "Space Jam." Mr. Falk is an investor in Consumable, a digital advertising company, Hyperwave, a cooking technology company, Ostendo, a quantum photonics technology company, Wheels Up, an aviation company, and Block Six Analytics. Mr. Falk first attended and is now a member of the Board of Trustees for Syracuse University. Mr Falk endowed and founded the David B. Falk College of Sports and Human Dynamics at Syracuse University, a leading sports program in the U.S. Mr. Falk was selected to serve on the board of directors due to his significant and world-renowned experience in the sports industry.
Donna Orender serves as a member of our board of directors . Ms. Orender spent 17 years at the PGA TOUR where she served as one of three senior executives in the Office of the Commissioner. During her time there, she exponentially grew the TOUR's television rights and led a major expansion of global production, programming distribution and digital business while also founding PGA TOUR Radio with partner Sirius XM. From 2005 to 2010, Ms. Orender served as the President of the WNBA. During her term business metrics that saw growth included sponsorship, television ratings, profitability and attendance growth (following an eight year decline). Ms. Orender began her current role as Chief Executive Officer of Orender Unlimited, a consulting and advisory firm, in 2011. Ms. Orender serves on the nominating and compensation committees for the V Foundation for Cancer Research board, the board of the World Surf League, and is the founder of Generation W, an organization that focuses on educating, inspiring and connecting women and girls in the service of building better communities. Ms. Orender received a B.A. from Queens College and is a multiple hall of fame athlete. Ms. Orender received a B.A. from Queens College. Ms. Orender was selected to serve on the board of directors due to her significant and trailblazing experience in the sports industry.
Kenneth L. Shropshire will serve as a member of our board of directors . Mr. Shropshire has been a faculty member of the Wharton School at the University of Pennsylvania ("Wharton") since 1986, where he is now an emeritus professor, with an expertise in sports business and law. During his tenure at Wharton, Mr. Shropshire founded the Wharton Sports Business Initiative in 2004, a sports business research center and served as a director until 2017. One such example of the innovative programming Mr. Shropshire developed at Wharton includes the NFL/NFLPA Player Business Education Transition Program. Currently, in addition to being a professor emeritus at Wharton, Mr. Shropshire is the Chief Executive Officer of the Global Sport Institute, and serves as the Adidas Distinguished Professor of Global Sport at Arizona State University since joining in 2017. Mr. Shropshire has served as a director of Moelis & Company since 2014. In addition, Mr. Shropshire acts as an advisor to multiple organizations in the sports industry, including Altius Sports Partners, Arctos Sports Partners, Overtime Elite, and Pro Sports Assembly. Mr. Shropshire earned an undergraduate degree in economics from Stanford University and a law degree from Columbia University, and is a member of the California bar. He joined the law firm of Manatt, Phelps, Rothenberg and Tunney in Los Angeles prior to working with the 1984 Olympic Games and beginning his lengthy career at Wharton. Mr. Shropshire was also the former President of the Sports Lawyers Association, the largest organization of sports lawyers in the world. Mr. Shropshire was selected to serve on the board of directors due to his significant and world-renowned experience in the sports industry as well as his experience serving on boards of directors.
Advisors
Jon Miller will serve as Chairman of our advisory board as well as a board observer . Mr. Miller currently serves as a director of Akamai Technologies, Inc., AMC Networks Inc., Interpublic Group of Companies, Inc. and J2 Global, Inc. From 2013 until January 2018, Mr. Miller was a partner at Advancit Capital, where he continues to serve as an advisor and member of the Investment Committee. He previously has served as Chairman and Chief Executive Officer of the Digital Media Group at News Corp., and was its Chief Digital Officer from April 2009 to September 2012. Mr. Miller was a founding partner of Velocity Interactive Group, an investment firm focusing on internet and digital media, from its inception in 2007 to 2009. Prior to founding Velocity, Mr. Miller served as the Chairman and Chief Executive Officer of America Online, Inc. ("AOL") from 2002 to 2006. Prior to joining AOL, Mr. Miller served as Chief Executive Officer and President of USA Information and Services. Mr. Miller previously served as a director of, among others, Houghton Mifflin Harcourt Co., Ticketmaster, LiveNation Entertainment, Inc., RTL Group SA, Shutterstock, Inc. and TripAdvisor, Inc.. Mr. Miller is a trustee of the American Film Institute and The Paley Center for Media. Mr. Miller holds a B.A. from Harvard College.
Alex Greystoke will serve as a member of our advisory board and is one of our founders . Mr. Greystoke is a successful serial entrepreneur with a breadth of skills in a diverse range of industries. Mr. Greystoke is the founder of multiple AI technology companies including TripChamp, VacationChamp and TravelChamp. He is the inventor of three granted artificial intelligence patents, with eight pending patent applications. Mr. Greystoke is also an investor with investments in real estate, food and beverage, technology and other sectors. Mr. Greystoke founded HSC, a boutique corporate finance business raising money for and helping emerging companies commercialize in a range of sectors including technology, energy, healthcare and consumer products utilizing his wide network of partners throughout Asia, Europe, the Middle East and the U.S. Mr. Greystoke has served as director to numerous companies in the education, technology, AI and renewable energy spaces, and has served as a Chairman to a U.K. listed Chinese manufacturing company.
Raghu Kilambi will serve as a member of our advisory board and is one of our founders . Mr. Kilambi has been CEO of PowerTap Hydrogen Fueling Corp. since May 2020. Mr. Kilambi previously served as Vice Chairman and Chief Financial Officer of ConversionPoint Technologies from December 2017 to January 2020. ConversionPoint was sold in two transactions to a private equity-backed group and a strategic buyer. Mr. Kilambi has also been the principal of Kirarv Capital, a technology investment firm, since June 2009. Mr. Kilambi has raised over $1 billion of equity and debt capital for growth private and public companies in his career and has also been a senior officer and director of companies that were awarded Barron's ASAP Magazine Top Ramp Champ awards and Profit Magazine's Top 3 Growth Company awards. Previously, from 1998 to 2001, Mr. Kilambi was the Co-Founder, CFO and Chief Strategy Officer of FutureLink Corp., a leading first-generation VC-backed cloud computing technology company that grew from startup to over $100 million in annualized revenues. Mr. Kilambi graduated with Great Distinction with a Bachelor of Commerce (University Scholar), received a Graduate Diploma in Public Accounting from McGill University (Top 10 List), and qualified as a Canadian Chartered Accountant in 1989 (inactive).
Amber Allen will serve as a member of our advisory board . Ms. Allen's experience has been focused in the technology, entertainment and gaming industries, having spent her career at major companies including Reebok, Disney, Warner Bros., and Riot Games. Currently, Ms. Allen serves as the founder of Double A Labs, a leader in developing transformative technologies and experiences for brand engagement. Ms. Allen serves on the Advisory Board of University of Texas Game and Development Design and is a member of the Fashion Institute of Technology. Ms. Allen also volunteers with Women Who Code and is an advisor to both Dell Women's Entrepreneurship Network and Dell Project Innovate.
Bart Oates will serve as a member of our advisory board . Mr. Oates was a starting center for the USFL Philadelphia Stars, New York Giants and San Francisco 49ers, for a total 14 seasons of professional football. In the offseasons, Mr. Oates attended Seton Hall Law School where he graduated with honors and joined the law firm of Ribis, Graham & Curtin in Morristown N.J., where he focused on litigation and real estate tax appeal work. Currently, Mr. Oates serves as President of the NFL Alumni Association, a position that allows him to advocate on behalf of former players to establish benefits and opportunities.
Martin Gruschka will serve as a member of our advisory board . Mr. Gruschka began his career in 1990 as a management consultant for a Deutsche Bank Group subsidiary, with a focus on East German Privatization projects. Thereafter, he led the European media practice of Arthur D. Little, a global management consulting group, from 1996 to 1999. Having spent time as an associate director at Deutsche Morgan Grenfell's media investment banking division, he co-founded Springwater Capital LLC in 2002 where he currently acts as Managing Partner. Mr. Gruschka has served as Chairman, President, Board Member and CEO of more than forty companies throughout Europe and the U.S. in a diverse range of sectors, including media & communications, aerospace, engineering, logistics, recycling, technology, tourism and business process outsourcing.
Danielle Cantor Jeweler will serve as a member of our advisory board . Ms. Jeweler is the Executive Vice President and Partner at FAME, and is an NBPA Certified Agent, representing current and retired NBA talent. Together with partner David Falk, Danielle negotiates contracts for a number of NBA players. Ms. Jeweler has also negotiated a myriad of national and international endorsement deals for her basketball clients. In September 2017, Danielle was honored by the Sports Business Journal as a Gamechanger in the sports industry, as the only female registered agent with active NBA clients. In July 2019, she negotiated the largest guaranteed sports contract by a female agent (Malcolm Brogdon, with the Indiana Pacers, for 4 years and $85 million). Ms. Jeweler is a member of the Leadership Council for PeacePlayers, International, and she serves on the Board of Advisors for Most Valuable Kids, the Roy Hibbert Foundation, and Little Smiles. A native Washingtonian, Ms. Jeweler graduated from the University of Pennsylvania ("UPenn") in the Annenberg School for Communications and from The Wharton School for Business. Ms. Jeweler is a competitive youth girls soccer coach and played Division 1 soccer at UPenn.
Marc Wade will serve as a member of our advisory board . Mr. Wade is a financier, philanthropist and founder of Wade & Company, a family office. Mr. Wade has historically invested in a diversified portfolio of businesses with a primary focus on asset backed lending. His portfolio has included commercial real estate, banking, energy, sports and entertainment, technology and securities lending. Mr. Wade was a minority investor in the NHL franchise New Jersey Devils and Devils Entertainment. Mr. Wade is also Co-Founder of BTI, one of South America's largest aggregators of cell phone towers.
Garret Klugh will serve as a member of our advisory board . Mr. Klugh is the COO of Falk Ventures. He is an internationally recognized Olympian and frequent guest speaker, lecturer and panelist in the sports-tech industry. Mr. Klugh earned his undergraduate degree at San Diego State University and his MBA from George Washington University. At SDSU, Mr. Klugh served as the President of the men's rowing team. He went on to represent the U.S. on six National Teams and one Olympic Team (Athens 2004). Mr. Klugh won the World Rowing Championship in 1999 and was honored to be selected by his peers as the Athlete Representative on the Board of Directors for USRowing.
Doug Perlman will serve as a member of our advisory board . Mr. Perlman is the founder and CEO of Sports Media Advisors ("SMA"), a boutique advisory firm which focuses on the intersection of sports, television and digital media. Mr. Perlman has worked on all of SMA's client engagements including those with the NFL, NASCAR, USTA, UFC, Hockey Canada, Little League, NextVR and several leading private equity firms. Prior to SMA, he established himself throughout the sports industry in senior executive roles at the NHL and IMG. Among other accolades, Mr. Perlman has been named to the prestigious Sports Business Journal Forty Under 40 three times, earning a spot in their "Hall of Fame." Mr. Perlman has been recognized by multiple industry publications and organizations as a leader in the sports, media, and technology industries, including being named one of the 100 Most Powerful People in Sports by the Sporting News while at the NHL. Mr. Perlman regularly appears on television and is often a featured speaker at industry and other events.