Merged into Babylon, ticker now BBLN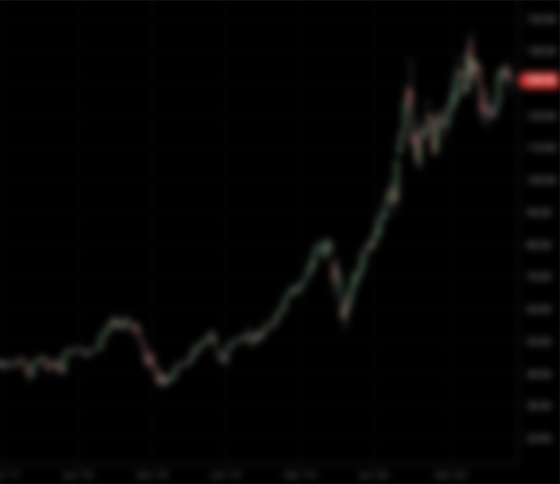 BBLN
Babylon
| | | | |
| --- | --- | --- | --- |
| First | 2021-04-01 | $244.00 | |
| Merger | 2021-12-06 | $165.25 | 32% |
| Merger +6mo | 2022-06-06 | $35.00 | 86% |
| Merger +1yr | 2022-12-05 | $15.45 | 94% |
| Recent | 2023-03-21 | $7.17 | 97% |
Alkuri Global Acquisition Corp.
Raised

$250M

CIK

1836967

SPAC Ticker

KURI

Merger

Babylon

Merged Ticker

BBLN

Focus

Consumer, Ecommerce, Healthcare, Technology, FinTech, Mobility, Unicorns
Rich Williams, CEO
Mr. Williams is a seasoned operator and advisor with over 25 years of industry experience. Today, Mr. Williams provides advisory and consulting services for a number of prominent private equity and late stage venture capital funds and their portfolio companies through his advisory firm, The Value Studio. He is also an advisor for Shift One Inc, a technology-driven logistics, supply chain and warehousing labor marketplace. Prior to that, Mr. Williams most recently worked at Groupon, where he served as CEO from 2015 to 2020. As CEO, he successfully restructured the company and helped stabilize the business, reversing a steep multi-year decline in gross profit. At Groupon, he helped more than 1 million small businesses reach over 50 million active customers, ultimately selling over 1.5 billion Groupons. While at Groupon, Mr. Williams helped the company become a mobile commerce leader, and by 2019, Groupon grew to become the third most visited retail app in the United States––behind only Amazon and Walmart––and the sixth highest rated iOS app of all time.
Throughout his career, Mr. Williams has overseen some of the largest online marketing programs and brands in the world, including the analytics and technology that power them. Immediately prior to joining Groupon, he built and ran a variety of global Marketing and Advertising teams and technologies at Amazon. In addition to building scalable software solutions and marketing automation technologies at Amazon, Mr. Williams brought integrated marketing, including offline advertising and brand building, back to Amazon, first with the launch of campaigns for Amazon's Kindle device and then for its retail business.
Prior to joining Amazon, Mr. Williams spent nearly seven years developing marketing programs and technologies in a variety of leadership roles at Experian (LON: EXPN). Before his time at Experian, Mr. Williams worked in a variety of sales, marketing, advertising and creative roles for early stage companies and startups. He studied aerospace engineering and political science at the University of Southern California.
Sultan Almaadeed, Chairman
Mr. Almaadeed is the Founder and CEO of ENVST, a technology-enabled investment platform that allows individuals to strengthen their networks within the global investing ecosystem as well as source and participate in attractive investment opportunities. He is an active investor and adviser to early-stage and growth companies such as Clutter, Deliveroo, Onfido, 23andme, Doctor On Demand, Nextdoor, Airbnb and Glassdoor, benefitting from his deep connectivity with founders and investors globally.
Prior to founding ENVST, Mr. Almaadeed worked in the global direct investment effort of the Qatar Investment Authority (QIA). In this role, Mr. Almaadeed originated and executed investment opportunities in the technology and real estate sectors as well as across various other industries. Notable investments include a $500 million growth investment in SoFi, a pre-IPO investment in Palantir, and the take private of Canary Wharf alongside Brookfield Asset Management. He also oversaw a $3 billion merger of Fairmont Raffles hotels with Accor, and the merger of UASC and Hapag-Lloyd that created a group with an estimated value of more than $7 billion and annual synergies of greater than $400 million.
During his time at QIA, Mr. Almaadeed acted as Chairman of the Board of 52 Capital, previously known as Harrods Estates, an asset management company managing over $2 billion of European real estate assets, and Chairman of the QIA Tender Committee.
Mr. Almaadeed earned his BS in International Business from Pepperdine University.
Stephen Krenzer, CFO
Mr. Krenzer is the founder of Trabuco Canyon Advisors, an advisory firm that assists companies for transformational growth, including sales and go-to-market activities, marketing and customer acquisition, distribution and operations. Mr. Krenzer has 35 years of industry experience, working at Experian, Groupon and Rokt. He served as COO of Groupon from 2017 to 2020 and is currently a board member of Rokt, a global leader in e-commerce marketing technology.
During his time at Groupon, Mr. Krenzer achieved record levels of Adjusted EBITDA and profitability in 2018, while refocusing the company's strategy, recruiting a new executive team and pursuing transformational M&A opportunities. In 2019, he began execution of a multi-year transformation plan focusing on the local experiences marketplace, which was delivering strong top-line growth in 2020 before being interrupted by COVID-19. Additionally, he re-aligned the sales force of over 2000 personnel globally, materially reduced customer support and refund costs through streamlining services with greater customer focus, and enabled customer acquisition teams to acquire more valuable customers while reducing advertising spend.
Prior to Groupon and Rokt, Mr. Krenzer was CEO of Core Digital Media and PriceGrabber.com and held a variety of executive leadership roles at Experian. While at Experian, through organic development and directing cumulative technology M&A investments totaling over $1 billion, Mr. Krenzer helped build Experian Interactive, a highly profitable internet marketing business with $900 million in annual sales and a five-year group revenue CAGR exceeding 50%.
Mr. Krenzer graduated from the University of Buffalo where he earned a BS in Industrial Engineering.
Jonathan Huberman, Co-Sponsor & Advisor
Jonathan Huberman has over 25 years of high-tech business leadership experience. He is currently the Chairman, Chief Executive Officer and Chief Financial Officer of Software Acquisition Group Inc. (NASDAQ:SAQN), a blank check company that raised an aggregate of $149.5 million in its initial public offering (including exercise of the over-allotment option) in November 2019, and in August 2020 announced that it had entered into a definitive agreement with respect to its initial business combination with CuriosityStream, Inc., or CuriosityStream, a global streaming media service that provides factual content on demand, which now trades on NASDAQ under the CURI ticker. Mr. Huberman is also the Chairman, Chief Executive Officer and Chief Financial Officer of Software Acquisition Group Inc. II (NASDAQ:SAII), a blank check company which raised an aggregate of $172.5 million in its initial public offering (including exercise of the over-allotment option) in September 2020.
From 2017 to 2019, Mr. Huberman was Chief Executive Officer of Ooyala, a provider of media workflow automation, delivery and monetization solutions, which he acquired from Telstra in 2018. He turned around an underperforming company and sold Ooyala's three core business units to Invidi Technologies, Brightcove (NASDA: BCOV) and Dalet (EPA: DLT), respectively. Previously, Mr. Huberman served as the Chief Executive Officer of Syncplicity, a SaaS enterprise data management company that he sourced and acquired from EMC, where he engineered an exit to Axway (EPA: AXW). Prior to this, Mr. Huberman was the Chief Executive Officer of Tiburon, an enterprise software company serving the public safety sector which he sold to Tritech Systems, and before that he was the Chief Executive Officer at Iomega Corporation (NYSE: IOM), a consumer and distributed enterprise storage solutions provider. After Iomega was acquired by EMC Corporation in 2008, Mr. Huberman served as President of the Consumer and Small Business Division of EMC. In addition to his experience leading turnarounds and exits at five technology companies, Mr. Huberman spent nine years as an investor for the Bass Family interests where he led investments in private and public companies. He also had senior roles leading the operations of the technology investments of the Gores Group and Skyview Capital.
Mr. Huberman graduated with a B.A. in Computer Science from Princeton University, and received an M.B.A. from The Wharton School at the University of Pennsylvania.
Jason Harinstein, Independent Director
Mr. Harinstein has over 25 years of experience working in strategic and financial leadership roles at high-growth technology companies. He currently serves as Chief Financial Officer of Flatiron Health, Inc, a healthcare technology and services company focused on accelerating cancer research and improving patient care. In his current role, which he has held since 2017, Mr. Harinstein oversees the company's financial operations, and he played a key role in its $1.9 billion acquisition by Roche in 2018. Prior to Flatiron Health, Jason served as Senior Vice President of Corporate Development and Strategy at Groupon Inc., a global marketplace for local services. As a member of Groupon's senior executive team from 2011 to 2017, Mr. Harinstein led the company's global M&A and strategic partnership activities. Prior to Groupon, Mr. Harinstein served as a Director of Corporate Development team at Google from 2005 to 2011. In his role at Google, Mr. Harinstein worked closely with the company's executives to identify and execute strategic acquisitions and investments, including DoubleClick, ITA Software and others. Mr. Harinstein has also served as an equity research associate on the Internet equity research team at Deutsche Bank Securities, where he covered Internet advertising and ecommerce companies. Prior to Deutsche Bank, Jason was a strategy consultant at iXL and Accenture.
Mr. Harinstein served on the board of directors of Homesnap, a leader in residential real estate technology, until its acquisition by CoStar in 2020. He also served on the board of directors of TMON, a leader in the Korean ecommerce market, during his tenure at Groupon. Mr. Harinstein currently serves as a board observer and advisor to MyPizza Technologies (dba Slice).
Mr. Harinstein received a MBA with Honors from the University of Chicago, and a BA in economics from Northwestern University.
Katie May, Independent Director
Ms. May has over 25 years experience working in high performance global companies, and is known as a digital thought leader who has helped build and lead multiple technology companies to successful exits. She excels at identifying and backing disruptive technologies, constructing successful business models around them, and delivering exceptional returns to shareholders.
Ms. May currently serves as an independent director on the boards of Rokt, a global leader in ecommerce marketing technology, Vivi, a leading Australia-based education technology company, and Stamps.com, the leading provider of postage online and shipping software in the US. As an operator, from 2012 to 2020, Ms. May worked as the CEO of ShippingEasy, an ecommerce software solution company that she grew from startup to acquisition by Stamps.com (Nasdaq: STMP) in 2016. Prior to ShippingEasy, Katie was the CEO and founder of her own disruptive business, Kidspot, the leading digital brand for mums in Australia and New Zealand, before engineering a successful exit to News Corp in 2011. Before Kidspot, Katie led the product, marketing and inside sales teams from inception to post IPO as CMO for SEEK (ASX: SEK), a global leader in online employment and education marketplaces serving 2.9 billion people, where she helped grow SEEK to an ASX top 100 company with a roughly $8 billion market capitalization. Earlier in her career, Ms. May worked in strategic consulting for Booz & Company, in brand management for Philip Morris, and as a CPA for Arthur Andersen.
Ms. May earned her Bachelors in Accounting and MBA, both with Honors, from the University of Texas.
Stephen Smith, Independent Director
Mr. Smith has had over a 20 year career in private equity and investing. He is a Senior Managing Director for Kayne Anderson Capital Advisors, L.P. ("Kayne"), where he has been a partner since 2005. He has spent the majority of his career in capital formation and has been responsible for building relationships with institutional clients and family office investors, raising over $5 billion on behalf of Kayne. As part of his role with Kayne, he has had broad exposure to a diverse group of companies (both public and private) across the Firm's platform.
Previously at Kayne, Mr. Smith was responsible for the sales and marketing activities of the marketable securities group after beginning his career with the firm as an energy MLP analyst and helping with the launch of Kayne's closed-end fund platform in 2004.
Prior to rejoining Kayne in 2002, Mr. Smith was an associate with Goldman Sachs & Co.'s Telecommunications, Media and Entertainment investment banking group.
Mr. Smith earned a B.B.A. in Marketing from the University of Texas at Austin in 1993 and an M.B.A. in Finance from the UCLA Anderson School of Management in 2000.