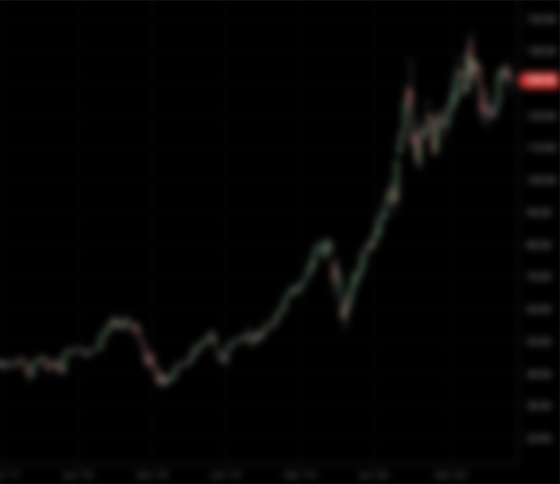 Raised

$500M

CIK

1838162

SPAC Ticker

SLAMU

Focus

Sports, Media, Entertainment, Health, Wellness, Technology
Alex Rodriguez, our Chief Executive Officer and member of our board of directors , founded A-Rod Corp in 2003, purchasing a duplex apartment building on the theory that investing his MLB earnings wisely would protect him from the kinds of financial struggles that afflict too many professional athletes. While best known during his baseball career as one of the world's greatest athletes (a 14-time MLB All-Star and a 2009 World Series Champion with the New York Yankees), Mr. Rodriguez now leads a team of experts who aim to build high-growth businesses and enhance the value of more than 30 companies in the A-Rod Corp portfolio. Mr. Rodriguez invests in world-class startups and partners with leading global companies in a variety of industries. While he racked up extraordinary statistics on the field, Mr. Rodriguez simultaneously assembled an impressive team at A-Rod Corp, bought apartment units across the southeastern United States, and built a fully integrated real estate and development company. Following his success in real estate, Mr. Rodriguez has invested in a variety of sectors where he has expertise, including sports, wellness, media and entertainment and technology. He looks for long-term opportunities to not only provide financial capital but also employ his operational expertise and unique global perspective. Mr. Rodriguez is an Emmy Award-winning MLB analyst for Fox Sports and ESPN. Mr. Rodriguez has been a judge and investor on ABC's Shark Tank, mentored financially distressed ex-athletes on CNBC's Back in the Game, and currently co-hosts the podcast The Corp with Barstool Sports' Dan Katz, interviewing chief executive officers, entrepreneurs and sports legends. Committed to creating opportunities for young people to succeed, Mr. Rodriguez serves on the Board of Directors of the Boys and Girls Clubs of Miami-Dade and the Boards of Trustees of the University of Miami and The Paley Center for Media.
Himanshu Gulati, our Chairman , founded Antara in March 2018 and serves as Managing Partner and Chief Investment Officer. Prior to Antara, from February 2015 to January 2018, Mr. Gulati was the Head of U.S. Distressed Credit and Special Situations at Man GLG where he launched the GLG Select Opportunities Strategy in February 2015. During his tenure at Man GLG, Mr. Gulati was also a member of the GLG Risk Committee. Before joining Man Group, Mr. Gulati spent nine years at Perry Capital from April 2006 to January 2015, most recently as Managing Partner responsible for distressed securities and event/catalyst equities. Prior to his tenure at Perry Capital, from July 2005 to March 2006, Mr. Gulati was a distressed credit analyst at Rockview Capital, a credit hedge fund. Prior to his time at Rockview Capital, Mr. Gulati worked in investment banking within leveraged finance at Merrill Lynch from September 2003 to June 2005 and began his career in the accounting division of Goldman Sachs from July 2001 to August 2003. Mr. Gulati earned a Bachelor of Science in Finance from Binghamton University.
Kelly Leferriere, our President , is the Chief Business Officer at A-Rod Corp, joining in June 2020 and working closely with Mr. Rodriguez to craft the investment and multimedia content strategy at A-Rod Corp. Ms. Laferriere is a business and brand builder with experience in both large companies and startups. She has played a pivotal role in the emergence of a number of global entertainment brands, most notably as part of the senior management team at ESPN and Six Flags. Ms. Laferriere has worked in sports, media, and entertainment for more than two decades. Her career began as a Producer at Disney's ABC Television Group ("ABC") from 1995 to 1999, where she rose to prominence managing ABC's sports internet coverage during the internet boom. Ms. Laferriere then worked at ESPN as Vice President of Programming and Acquisitions from 1999 to 2005, and at Six Flags as Regional Vice President of Park Strategy and Management from 2006 to 2010. During Ms. Laferriere's tenure at ESPN, Ms. Laferriere helped lead the team that acquired and managed the multimedia rights to a number of professional sports leagues, including the NFL, NBA, and NHL. In the same period, ESPN experienced considerable ratings growth, a merger with ABC Sports, and network expansion with the launch of ESPNews, ESPN Classic, and ESPN U. Ms. Laferriere departed ESPN in 2006 to join Six Flags, the world's largest regional theme park company, and assisted with revamping the Six Flags' performance, delivering an average of $93 million EBITDA annually for East Coast parks, which comprised 39% of Six Flags' overall EBITDA during her tenure. Ms. Laferriere's executive experience at ABC, ESPN, and Six Flags built her foundation in the sports, media and entertainment sector. Thereafter, she became an influential independent consultant to a number of global brands and then served as the Chief Operating Officer of In Order to Succeed from 2015 to 2017. Most recently, Ms. Laferriere served as Senior Vice President of Content Strategy and Business Development at SellersEaston Media from 2016 to 2020. Ms. Laferriere earned a Bachelor of Arts from Georgetown University.
Chetan Bansal, our Chief Development Officer and member of our board of directors , has served as Partner and Co-Head of Investment Research at Antara since March 2020. Mr. Bansal has 25 years of experience as a private market investor. Mr. Bansal specializes in providing capital and advice to early-stage, hyper-growth companies in varying capacities, including as a board member, minority owner and strategic investor. In addition, Mr. Bansal has significant experience investing in public market special situations, bankruptcies, stressed high-yield credit and levered equities. Prior to Antara, Mr. Bansal was Managing Director and Head of Illiquid Credit Solutions Group at BTIG from January 2019 to February 2020. Before joining BTIG, Mr. Bansal managed his family office from December 2017 to December 2018. Prior to that, Mr. Bansal co-managed a proprietary investment portfolio at Jefferies from January 2015 to September 2017. Prior to Jefferies, Mr. Bansal was a Director of Research at Citigroup, in its Distressed Debt Trading Group, from August 2008 to April 2012. Prior to Citigroup, Mr. Bansal spent six years in Silicon Valley, including four years at Cisco Systems in the Business Development Group from September 2001 to 2005, where he was charged with venture investments and strategic acquisitions. During his time at Crown Capital Partners from 1997 to 1999, Mr. Bansal wrote the business plan for Fresh Direct, a successful online grocer based in New York City, and sat on the boards of Cisco Systems Strategic India Counsel from 2003 to 2004, and board observer seats at Plaxo Inc from 2004 to 2005, which was acquired in 2008 by Comcast and CXO Systems from 2003 to 2004, which was acquired in 2004 by Cisco Systems. Mr. Bansal's growth-stage equity investments include Via-On-Demand-Transit, an advanced micro-mobility company and SentinelOne, a cyber-security technology company. Mr. Bansal earned a Masters in Business Administration from the University of Chicago, Booth School of Business and a Bachelor of Arts in Computer Science from Northwestern University.
Joseph Taeid, our Chief Financial Officer , has served as Investment Analyst at Antara since August 2018. Prior to Antara, from April 2015 to June 2018, Mr. Taeid spent three years as an Analyst at Aurelius Capital Management where he covered distressed securities and special situations equities. Prior to Aurelius, from July 2013 to March 2015, Mr. Taeid was a consult and key member of the investment team for Capitol Acquisition Corp. II, a SPAC that was founded by a former executive of The Carlyle Group. Prior to his work with a SPAC, Mr. Taeid worked as an Associate on the investment team at HIG Capital Management, a multi-billion global private equity firm, from November 2010 to June 2013. Mr. Taeid began his career in the Real Estate, Gaming and Lodging investment banking division of Bank of America Merrill Lynch in July 2009 where he analyzed mergers, acquisitions and financing opportunities for a variety of gaming and leisure companies. Mr. Taeid earned a Bachelor of Science in Finance and Accounting from New York University's Stern School of Business, with a minor in Political Science from the College of Arts and Science.
Jagdeep Singh will be appointed to our board of directors in connection with this offering. Mr. Singh co-founded QuantumScape (NYSE:QS) in 2010 where has currently serves as Chief Executive Officer and Chairman. Prior to joining QuantumScape, Mr. Singh was the founder and Chief Executive Officer at Infinera Corporation (NASDAQ:INFN), a telecommunications company, from 2001 to 2009. Mr. Singh holds a B.S. in Computer Science from the University of Maryland College Park, an M.B.A. from the University of California, Berkeley, Haas School of Business, and a M.S. in Computer Science from Stanford University.
Reggie Hudlin will be appointed to our board of directors in connection with this offering. Mr. Hudlin founded Hudlin Entertainment in 1997, where he currently serves as President. While Mr. Hudlin is best known for his creative involvement as a director, producer or screenwriter in The Black Panther, Django Unchained, Marshall, and Safety and the writer behind the Black Panther comic book series, Mr. Hudlin has become a prominent businessman in the entertainment industry. In 2005, Mr. Hudlin became the first President of Entertainment for Black Entertainment Television until his departure in 2008. Mr. Hudlin is currently a co-owner, of Milestone Media, which was founded in 1993. Committed to creating opportunities for the youth and underprivileged communities, Mr. Hudlin sits on the board of the UCLA School of Theater, Film and Television and has been honored by the NAACP, The American Civil Liberties Union, The United Negro College Fund, The African American Film Critics Association, and many more venerable organizations. Mr. Hudlin is a graduate of Harvard College.
Desiree Gruber will be appointed to our board of directors in connection with this offering. Ms. Gruber, a Peabody Award-winner, founded Full Picture, a brand accelerator, content production, communications, and consulting services company in 1999 and currently serves as Chief Executive Officer. As a notable entrepreneur, business strategist, and venture capitalist, Ms. Gruber co-founded the Project Runway television series in 2004 and co-founded Diagonal Ventures ("DGNL") in 2016 with a goal to create real opportunities for women to achieve measurable success. DGNL invests in and architects transformational deals across the consumer, technology, and media spectrum in order to establish a legacy of female empowerment. Ms. Gruber also advises Anthos Capital, Pharrell Williams' Something in the Water, and Chegg (NYSE:CHGG). A lifelong advocate for a more equitable and inclusive world, Ms. Gruber proudly serves on the boards of UNICEF USA, Tech:NYC, and God's Love We Deliver.
Barbara Byrne will be appointed to our board of directors in connection with this offering. Ms. Bryne is the former Vice Chairman of Investment Banking at Barclays and at Lehman Brothers and was the first woman to be named Vice Chairman of either firm. Ms. Bryne worked as an investment banker at Barclays from 2008 to 2018 and Lehman Brothers from 1980 to 2008. Over the course of Ms. Bryne's career, she has developed strategic corporate finance skills which have made her an invaluable candidate on several corporate boards. Ms. Bryne has served as an Independent Director for Hennessy Capital Investment Corp. V (NASDAQ:HCIC), a SPAC, since December 2020, and ViacomCBS (NASDAQ:VIAC) since December 2019, and previously served as an Independent Director of of CBS Corporation from September 2018 to December 2019. Ms. Bryne has also served as a member of the Investment Committee of Catalyst, a non-profit organization, since 2014, a member of the Audit Committee Leadership Network since January 2020 and is a Lifetime Member of the Council of Foreign Relations since 2013. As a staunch advocate for education, Ms. Bryne has served as a Trustee of the Institute of International Education since February 2019, a former member of the British American Business Council from 2013 to 2017 and a former Trustee of Mount Holyoke College, South Hadley from 2006 to 2016. Ms. Byrne's success has cumulated in multiple awards including recognition as Top 5 of the "25 Most Powerful Women in Finance" for 8 consecutive years from 2017 and a Lifetime Achievement Award in Finance in October 2018. Ms. Bryne graduated from Mount Holyoke College.