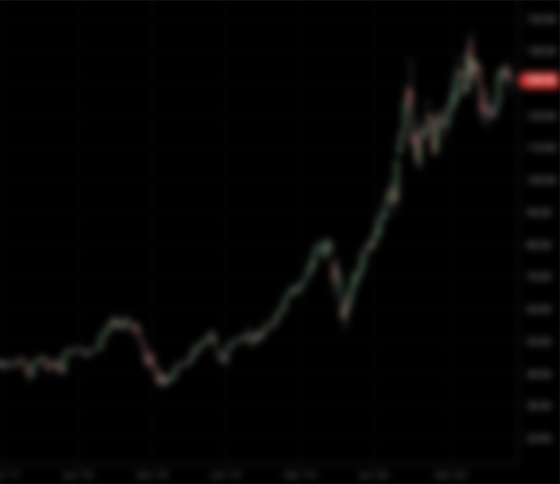 Pine Technology Acquisition Corp.
Raised

$300M

CIK

1838238

SPAC Ticker

PTOCU

Focus

Insurance, Technology, Unicorns
Christopher Longo is one of our founders and our Chief Executive Officer and a Director . Mr. Longo served as AmTrust's Chief Information Officer from 2006 to 2019 and as its Chief Operating Officer from 2016 to 2019. During this time, AmTrust successfully closed and integrated more than 40 acquisitions and investments. In 2019, Mr. Longo founded Novum, a technology-focused commercial insurance managing general agent and brokerage. He is an industry thought leader in technology and large-scale insurance operations. Mr. Longo is responsible for developing or co-developing multiple unique proprietary software applications, all managed on a single operating platform and architecture and created the AmTrust Innovation Lab whose primary purpose was to take advantage of the growing InsurTech market. Mr. Longo was selected as our Chief Executive officer and to serve on our board of directors due to his extensive experience in the insurance industry as well as his combined leadership experience in technology and insurance operations and experience identifying and partnering with InsurTech companies.
Robert Schwarz is our Chief Financial Officer, Treasurer and Secretary . He recently served as Chief Accounting Officer and Senior Vice President at AmTrust from 2017 to 2020, where he led a team of over 150 finance professionals to drive an overall financial transformation of the company. Prior to his employment at AmTrust, Mr. Schwarz was Vice President and Assistant Controller at Assurant, Inc. Mr. Schwarz was selected as our Chief Financial Officer, Treasurer and Secretary due to his financial leadership experience.
Adam Karkowsky, one of our founders and our Non-Executive Chairman , is President of AmTrust and previously served as AmTrust's Chief Financial Officer and Executive Vice President, Strategic Development and Mergers & Acquisitions. While at AmTrust, Mr. Karkowsky has led more than 40 strategic acquisitions and investments that span the insurance value chain including carriers, managing general agents, agencies and InsurTech startups. Prior to AmTrust, Mr. Karkowsky served in various finance and strategy roles in the private equity and insurance industries, including as Vice President, Mergers & Acquisitions Insurance Group at American International Group, Inc. Mr. Karkowsky brings to the company considerable experience in strategic development and finance in the insurance industry, as well as a track record of executing strategic acquisitions and investments in the insurance industry, including in the InsurTech sector.
J. Eric Smith is a Director Nominee of the company. Mr. Smith recently retired as President and CEO of Swiss Re Americas. He was also a member of the Group Executive Committee of Swiss Re Ltd. He joined Swiss Re in July 2011. Prior to this, he served in leadership roles at both Allstate and USAA. First, he served as President, Financial Services at Allstate and then as President of USAA Life Insurance Co. He began his career at Country Financial, where he worked for two decades in various roles in property and casualty insurance. Mr. Smith is currently a board member of QBE Insurance Group, Deutsche Bank Americas and Health iQ. Mr. Smith brings significant industry-specific knowledge and leadership experience to our board of directors.
Bradley Tusk is a Director Nominee of the company. Mr. Tusk is a venture capitalist, political strategist, philanthropist and writer. He is the founder and Chief Executive Officer of Tusk Holdings, which includes Tusk Ventures, Tusk Strategies, Tusk Philanthropies and Ivory Gaming. Mr. Tusk is also a Managing Director of Tusk Venture Partners, a venture capital fund that invests solely in early stage start-up companies in highly regulated industries. He has served as founder and Chief Executive Officer of Tusk Strategies, a political consulting firm, since 2010. Since 2015, he has served as Co-Founder and Chairman of Ivory Gaming Group, a casino management company. He is currently Chairman of IG Acquisition Corp., a blank check company that raised $300,000,000 in its initial public offering in October 2020 which is pursuing a business combination in the in the leisure, gaming or hospitality industries. Mr. Tusk brings significant experience and leadership in highly regulated industries and in politics.
Nicolas D. Zerbib, a Director Nominee , joined Stone Point in 1998 and is currently a Senior Principal and a member of its investment committee. Mr. Zerbib has served as director of VantageSouth Bancshares, Inc., Piedmont Community Bank Holdings, Inc. and Yadkin Bank and Yadkin Financial Corporation. Mr. Zerbib serves as a director of Alliant Insurance Services Inc, DealerPolicy, a digital insurance solutions provider, and Mitchell International, Inc., an insurance claims management company. He has also served as a director of several other Stone Point portfolio companies, including The ARC Group, LLC, a wholesale insurance broker, Amherst Holdings, LLC, a financial services holding company, and StoneRiver Group, L.P., a provider of insurance technology, professional services and outsourcing solutions to the insurance industry. From 2005 to 2007, Mr. Zerbib served as director for James River Group, Inc., an insurance holding company that was publicly traded until December 2007. As a partner of a private equity firm investing in financial services companies, Mr. Zerbib brings significant industry knowledge and industry-specific financial expertise to our board of directors.