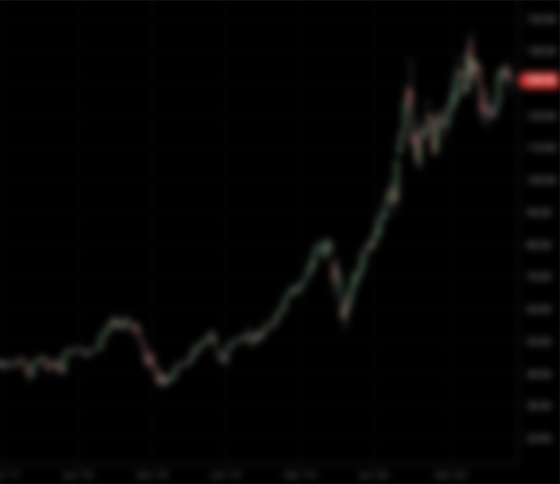 Raised

$300M

CIK

1838293

Focus

Technology, Media, FinTech
Patrick Grove has served as our chairman of the board of directors and our chief executive officer since our inception. Since founding Catcha Group in 1999, Mr. Grove has built an extensive track record of founding, building, acquiring, listing and growing both private and public Southeast Asian digital businesses. Today, Mr. Grove is widely recognized as one of the leading entrepreneurs in the region, having founded and taken numerous companies from start up to initial public offering in Australia and Southeast Asia, including iProperty Group Ltd, iCar Asia Ltd and Frontier Digital Ventures Ltd. Mr. Grove has been the recipient of numerous awards, including World Economic Forum Global Leader of Tomorrow, Bloomberg Business Week Asia's Best Young Entrepreneur, the Australia Unlimited Global 50 and Asian Entrepreneur of the Year. Mr. Grove received his Bachelor of Commerce degree with a major in Finance from the University of Sydney.
Luke Elliott has served as our director and president since our inception. Mr. Elliott co-founded Catcha Group with Mr. Grove in 1999 and has been responsible for the Group's corporate finance and operating activities since inception. Over the last 20 years, Mr. Elliott has completed over 70 corporate exercises including capital raisings, mergers, acquisitions and public listings and manages the acceleration and scaling of the Group's portfolio companies. Mr. Elliott has been in partnership with Mr. Grove for over 20 years, where they have together brought six digital business from their early stages to a public listing or sale, worth over $1 billion in value.
Wai Kit Wong has been appointed to serve as our chief financial officer . Mr. Wong brings significant corporate finance experience from 13 years at Goldman Sachs in Hong Kong, where he was an executive director in the investment banking division, focusing on coverage of technology, media and telecommunications companies in the Asia Pacific region. At Goldman Sachs, Mr. Wong led and executed various large and sophisticated corporate finance transactions across Southeast Asia, China, Australia and India, including mergers and acquisitions, de-mergers, initial public offerings and debt offerings. He received a Bachelor of Arts degree in Economics from the University of California, Berkeley.
James A. Graf will serve as one of our independent directors as of the effective date of the registration statement. Mr. Graf has sponsored or served as a director on five SPACs, raising over $1.5 billion in aggregate from the IPO financings. Mr. Graf was the chief executive officer of Graf Industrial Corp. from its inception in June 2018 until it completed its business combination with Velodyne Lidar, Inc. in September 2020; and was a member of Graf Industrial's board of directors from June 2018 to October 2019. Mr. Graf has served as a director of Velodyne Lidar since September 2020. Mr. Graf was a director of Platinum Eagle Acquisition Corp., from January 2018 to March 2019, when it completed its business combination with Target Hospitality, Inc. Mr. Graf served as the vice president, chief financial officer and treasurer of Double Eagle Acquisition Corp. from its inception in June 2015 through its business combination with Williams Scotsman, Inc. in November 2017. He served as vice president, chief financial officer, treasurer and secretary of Silver Eagle Acquisition Corp. from its inception in April 2013 through Silver Eagle's business combination with Videocon d2h Ltd., and he served as vice president, chief financial officer, treasurer and secretary of Global Eagle Acquisition Corp. from its inception in February 2011 to its business combination with Row 44, Inc. and Advanced Inflight Alliance AG in January 2013. He was vice chairman of Global Entertainment AG, the German entity holding Global Eagle's equity in AIA from 2013 to 2014 and special advisor to Global Eagle in 2013. He served as a special advisor to Videocon d2h from 2015 to 2016.
From 2008 to 2011 Mr. Graf served as a managing director of TC Capital Ltd., an investment bank, in Singapore. From 2007 to 2008, Mr. Graf was engaged as a consultant to provide financial advisory services to Metro-Goldwyn-Mayer, Inc. In 2001, Mr. Graf founded and became chief executive officer of Praedea, an enterprise software company. Subsequent to a sale of Pradea's assets in 2006, it has been renamed PSIC, and currently serves as an investment holding company for Mr. Graf, who continues to be chief executive officer of PSIC. Prior to founding Praedea, Mr. Graf held various investment banking roles with Merrill Lynch, Deutsche Morgan Grenfell, Smith Barney, and Morgan Stanley across both US and Asia.
Rick Hess will serve as one of our independent directors as of the effective date of the registration statement. Mr. Hess is the founder and a Managing Partner of Cobalt Capital. He leads the firm and is responsible for deal origination and execution, as well as for the management of various Cobalt portfolio company relationships. Mr. Hess founded Evolution Media Capital in 2008, an investment advisory firm created in partnership with Creative Artists Agency and served as its Managing Partner. He then formed Evolution Media, the early growth investing vehicle of TPG, which invested in partnership with TPG from 2012-2019. Prior to Evolution Media, Rick created and led the Film Finance Group at CAA. Under his leadership there, the group packaged, raised financing for, or sold more than 125 feature films, including Academy Award-winning films Crash, Brokeback Mountain, Goodnight and Good Luck and The Tree of Life. Previously, he held executive positions at various film production companies.