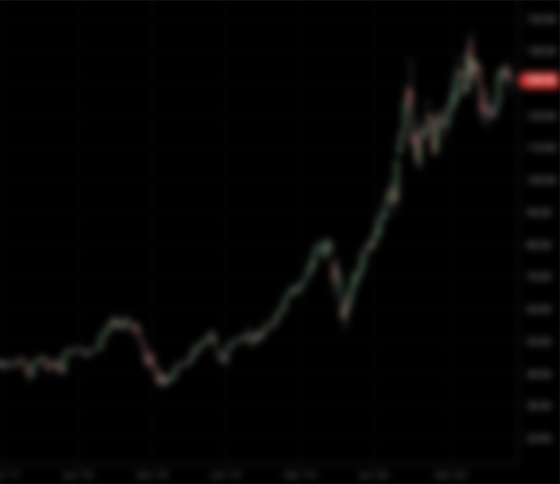 Raised

$300M

CIK

1838431

SPAC Ticker

SCOBU

Focus

Technology, Software, Financial Services, FinTech
Andrea Pignataro has been our Executive Chairman and Director since December 2020. Mr. Pignataro founded ION Investment Group in 1998 and serves as its Chief Executive Officer. Mr. Pignataro is the Executive Chairman and Director of ScION Tech Growth I. We believe that Mr. Pignataro as founder and Chief Executive Officer of ION is appropriately qualified to act as a director of the Company.
Mathew J. Cestar has been our Chief Executive Officer and Director since December 2020. Mr. Cestar served as Managing Director of Credit Suisse from 2005 to 2020, and as Co-Head of its EMEA Investment Banking and Capital Markets from 2017 to 2019 with responsibility for Mergers & Acquisitions, Debt & Equity Capital Markets Groups and the EMEA Investment Banking sector and country coverage teams. In his role at Credit Suisse, Mr. Cestar also chaired the Global Credit Products Capital Commitment Committee in London, was a member of Credit Suisse's Global IBCM Operating Committee, IBCM Business Risk and Controls Committee, and the Corporate Bank Risk and Corporate Bank Oversight Committee. He also coordinated Credit Suisse's underwriting and capital commitment activities. Mr. Cestar was a member of Credit Suisse UK Conducts and Ethics Board and the EMEA Reputational Risk Committee. Previously, from 2015 to 2017, Mr. Cestar served as Co-Head of Global Leveraged Finance Capital Markets and Co-Head of Global Credit Products in EMEA. Prior to this, from 2013 to 2015, he was Co-Head of the Leveraged Finance and Sponsors Group within the Investment Banking Department, responsible for product origination and relationship management with global private equity firms. In 2008, Mr. Cestar was appointed Head of Leveraged Finance Capital Markets in EMEA, having previously taken on the role of Head of High Yield Capital Markets in the region in 2005. Mr. Cestar serves as a Director of ScION Tech Growth I. We believe Mr. Cestar is qualified to serve on our board of directors due to his career in financial services.
Alex Triplett has been our Chief Financial Officer since December 2020. Mr. Triplett joined ION Investment Group in 2010. From 2019 to today, he is Chief Financial Officer of ION Corporates. From 2014 to 2018, Mr. Triplett served as Chief Financial Officer of Triple Point Technologies and Wall Street Systems. Previously, from 2010 to today, Mr. Triplett also led Corporate Development for ION overseeing ION's M&A strategy. From 2006 to 2010, Mr. Triplett was an Investment Associate at TA Associates and an Investment Banking Analyst at Citigroup from 2004 to 2006. Mr. Triplett is the Chief Financial Officer of ScION Tech Growth I.
Sheila Hooda, our Director , is an experienced independent board director of Fortune 500, private equity portfolio and public companies, committee chair and strategic transformation and turnaround leader with a breadth of global business, strategy, finance, risk & technology expertise. From 2016 to 2020, Ms. Hooda has served on the Board of Virtus Investment Partners. Since 2016 and 2019, she serves on the Boards of Mutual of Omaha Insurance Company and ProSight Global, Inc., respectively. As Chair of the Risk and Nomination Governance Committees, and member of the Audit, Compensation and Finance committees, of other companies, her governance experience has included providing oversight for business transformation, mergers and acquisitions, initial public offerings, divestitures, innovation, board nomination, Chief Executive Officer and Chair succession, strategy, new market entry, capital allocation, special transactions, external auditor selection, and digital, cyber, data privacy and crisis preparedness. She has also overseen talent, culture, diversity and Environmental, Social, and Corporate Governance. Ms. Hooda is the Chief Executive Officer of Alpha Advisory Partners providing strategic advisory services to firms facing technology, digital, market and regulatory disruption. Since December 2020, Ms. Hooda also serves on the Board of ScION Tech Growth I.
Ms. Hooda is a former C-level operating executive with more than 30 years of experience leading complex customer-centric transformations, driving profit and loss statements, scaling growth organically and via mergers and acquisitions, and guiding innovation, talent, culture and strategic development at Fortune 500 and S&P 500 firms.
Ms. Hooda is qualified to serve on our board of directors based on her professional experience leading companies, including her extensive experience as an independent board director.
John Woyton, our Director , has more than 18 years of private equity investing experience. From October 2008 to October 2019, Mr. Woyton worked at Advent International, where he was a Partner, Managing Director and Head of the Technology, Media and Telecommunications (TMT) team. Advent International is a global private equity firm with approximately $58.4 billion in assets under management as of June 30, 2020. Prior to joining Advent International, Mr. Woyton worked as a professional at The Carlyle Group, 3i, and UBS Investment Bank. Mr. Woyton received a Bachelor of Science in Economics, with honours, from the London School of Economics and Political Science.
Mr. Woyton is a Director of Ekon, a leading enterprise of Software-as-a-Service (SaaS) software solution provider in Spain following his appointment in October 2019. He is also a non-executive Director of 1854 Media, a digital media company having been appointed in January 2020. Further, he was appointed in February 2020 as an Advisory Board member of Inex One, an enterprise SaaS vendor and marketplace. In addition, since August 2016, Mr. Woyton is the Vice Chair of Little Bleeders Charity, a charity that supports young people with blood disorders. Previously, from March 2014 to September 2019, Mr. Woyton was a non-executive Director in FinancialForce, a SaaS vendor in the professional services automation and financial management sector, and in Unit4, one of Europe's largest enterprise application vendors. From December 2012 to February 2019, he was a non-executive Director in KMD, a provider of mission critical software and services to pension funds, insurers, banks, and governments across the Nordic region, also being on the M&A Committee and Remuneration and Selection Committee. Since December 2020, Mr. Woyton also serves on the Board of ScION Tech Growth I.
Mr. Woyton is qualified to serve on our board of directors based on his professional experience in technology related investments in companies worldwide and advisory skills consistently deployed on the boards where he had served or currently serves.
Kenneth T. Schiciano, our Director , currently serves as a Managing Director of TA Associates, a private equity firm which he joined in 1988, and headed the North American Technology Group from 2012 to 2019. Mr. Schiciano also currently serves on the boards of several private companies, including Confluence Technologies from March 2018, ION Markets from August 2018 and TierPoint, LLC from March 2016. Since December 2020, Mr. Woyton also serves on the Board of ScION Tech Growth I. He formerly served on the boards of Arxan Technologies, Insurity and CyOptics, from September 2013 to April 2020, from October 2014 to June 2019 and from March 2012 to June 2013, respectively. Mr. Schiciano holds a B.S. from Duke University, a M.S. from Stanford University and a S.M. from the MIT Sloan School of Management.
Mr. Schiciano is qualified to serve on our board of directors due to his formation and his more than 32 years of private equity investing experience.