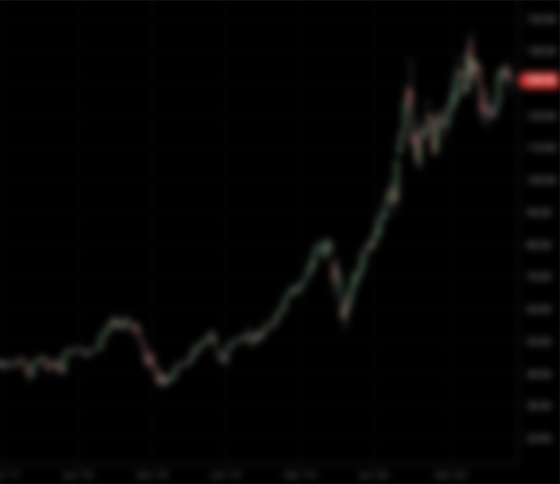 SMIH
Definitive Agreement
YS Biopharma (YishengBio)
SMIHU
| | | | |
| --- | --- | --- | --- |
| First | 2021-06-09 | $9.88 | |
| Recent | 2023-03-16 | $12.15 | 23% |
Summit Healthcare Acquisition Corp.
Raised

$200M

CIK

1839185

SPAC Ticker

SMIHU

Merger

YS Biopharma (YishengBio)

Merged Ticker

Focus

Healthcare, Pharmaceuticals, Technology
Bo Tan, our Chief Executive Officer and Co-Chief Investment Officer , has over 20 years of extensive experience in the financial and pharmaceutical industries and was the President and Chief Financial Officer of 3S Bio from December 2016 to December 2019. During his tenure at 3S Bio, Mr. Tan led the privatization of 3SBio and its re-listing in Hong Kong in 2015, as well as the acquisition and integration of Sciprogen, Sirton (Italy), Wanma and CP Guojian, as well as investments in various landmark healthcare assets, including Ascentage, Sorrento and Refuge. From 2015 to 2019, Mr. Tan was voted the "Best CFO" for consecutive years in the Institutional Investor All-Asia Executive Team poll. Mr. Tan joined 3SBio in 2009 and 3SBio's market capitalization increased approximately 10 times from 2009 to 2018. Before joining 3S Bio, Mr. Tan served as the executive director and a member of Investment Committee of Bohai Industrial Investment Fund Management Company, a PRC-based private equity firm, and presided over the investment in The Chengdu Commercial Bank, from April 2007 to September 2008. Prior to that, Mr. Tan served as a vice president in the equity research division of Lehman Brothers Asia Limited from March 2006 to March 2007 and as a senior analyst at Macquarie Securities Asia in Hong Kong from October 2004 to February 2006. Mr. Tan is widely acclaimed for his stellar track record of combining business operations and capital market prowess and has long-standing strategic relationships with major MNCs. Mr. Tan received his Bachelor's degree in Economics from Renmin University of China in July 1994, Master's degree in Economics from the University of Connecticut in December 1996 and a Master of International Management from Thunderbird School of Global Management in August 1998.
Ken Poon, our President and Co-Chief Investment Officer , has nearly 30 years of capital markets experiences in Asia and is the founding partner of XCap Partners Limited, a boutique advisory firm in Hong Kong. Prior to founding XCap Partners Limited in 2019, Mr. Poon served as the Asia Pacific Head of Capital Markets Origination at Citigroup, running the Equity Capital Markets, Debt Capital Markets and Acquisition Finance businesses for all Asia ex-Japan. Prior to his tenure at Citigroup, Mr. Poon served as the Head of Asia Equity Capital Markets at Merrill Lynch from August 1998 to May 2004. Mr. Poon has led a series of landmark transactions globally, including Alibaba's US$25 billion NYSE IPO, Luye Pharmaceutical's US$878 million HKSE IPO, Samsung Biologic's US$2 billion KOSE IPO, Chungwha Telecom Taiwan's US$1.6 billion NYSE IPO and privatization, Melco's US$1.3 billion Nasdaq IPO, TSMC's US$2.0 billion registered ADR offering, China Mobile's US$7.2 billion simultaneous placement of equity and convertibles, China Netcom's US$1.2 billion dual listed NYSE and HKSE IPO, China CITIC Bank's US$5.9 billion HKSE IPO, Longor Group's US$1.0 billion HKSE IPO, CRCC's US$2.3 billion HKSE IPO, Global Logistics Property US$3 billion SGX IPO, PetroChina's US$2.4 billion Equity Placement, Sands China's US$2.5 billion HKSE IPO and AIA's US$20 billion HKSE IPO. He also led numerous billion-dollar bond offerings for companies such as Hutshison/Vodafone, Temasek/Singapore Telecom and Korea Telecom. Mr. Poon holds a Bachelor of Commerce degree in Finance from The University of British Columbia and a joint executive M.B.A from Northwestern University – Kellogg School of Management and Peking University – Guanghua School of Management.
Ian Stone will serve as one of our directors as of the effective date of the registration statement. Mr. Stone joined Pontis Partners, a consulting business specializing in the telecom, internet and media industries, in 2001, where he is currently a director. Through his position at Pontis Partners, Mr. Stone serves as a board member and advisor to a number of listed and private companies in the Asia and Middle East North Africa regions. In particular, Mr. Stone currently serves as an independent director of Tencent Holding Company (HKEX: 0700), one of Chinese largest online technology companies, and an independent director at Panther Media Group, a provider of direct-broadcast satellite, IPTV and OTT television services in the MENA region. From 2001 to 2014 Mr. Stone served in various positions at PCCW, a leading telecommunications and media company in Hong Kong, including as managing director of various business units.
Thomas Folinsbee will serve as one of our directors as of the effective date of the registration statement. Mr. Folinsbee has over 25 years of experience as a financial and securities professional. Mr. Folinsbee has been the business development consultant of Shanghai Alebund Pharmaceuticals Ltd., a China-based pharmaceutical company, since 2019, where he is responsible for pharmaceutical inlicensing and outlicensing transactions. Prior to joining Alebund, Mr. Folinsbee was Director of Corporate Development of the strategic investment division of 3SBio Inc., a biotechnology company, from 2009 to 2019, focusing on sourcing business development opportunities in Canada, Australia, and Japan, including licensing, distribution, and M&A. Mr. Folinsbee joined 3SBio to manage its investor relations activities and was a member of the management group that delisted 3SBio from Nasdaq in May 2013 and relisted it on the Hong Kong Stock Exchange in June 2016. From 2017 to 2019, Mr. Folinsbee also served as independent director of Bison Capital Acquisition Corporation, a special purpose acquisition company that acquired Xynomic Pharmaceuticals Holdings, Inc. in 2019. Mr. Folinsbee continued to serve as independent director and was a member of the audit and compensation committees after the acquisition. From 2011 to 2016, Mr. Folinsbee also worked for Hisanaga Seisakusho Co. Ltd., a Japanese manufacturing company, where he helped launch Hisanaga's sales platform in India and designed a business intelligence system to support a corporate turnaround. Before joining 3SBio Inc., Mr. Folinsbee also worked at Macquarie Equities, BNP Paribas and Optivest Systems Ltd. Mr. Folinsbee graduated in 1990 from McGill University with a Bachelor of Commerce degree concentrating in finance and international business (with distinction).
Tao Bai will serve as one of our directors as of the effective date of the registration statement. Ms. Bai is a partner at the Beijing and Tianjin offices of JunHe Law Offices. Prior to joining JunHe Law Offices in 2002, Ms. Bai was a founding partner at Commerce & Finance Law offices from 1992 to 2002. Prior to that, Ms. Bai practiced with C&C Law Offices in Beijing from 1989 to 1992. Over the years, Ms. Bai has provided comprehensive legal services to many international clients, including multinational corporations and international organizations, as well as large Chinese enterprises and trade organizations, in the fields of IP protection, anti-dumping, M&A, project financing, IPOs, litigation, arbitration and administrative actions. Ms. Bai is a member of the All-China Bar Association, a Standing Director of Beijing Intellectual Property Protection Association, a member of the Chinese Society of International Law and the Inter-Pacific Bar Association, the Vice President of Beijing Bar Association and an arbitrator of the China International Economic and Trade Arbitration Commission, Shanghai International Economic and Trade Arbitration Commission and Hainan Arbitration Commission. Ms. Bai received the Outstanding and Lifetime Achievement for Asia Women in Business Law award from the Euromoney Legal Media Group in 2016. Ms. Bai received her LL.B. degree from Peking University Law School in 1985 and her J.D. degree from Cornell Law School in 1988.