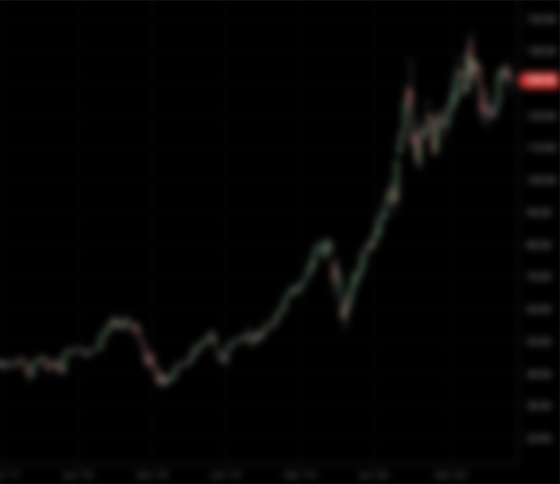 EJFA
Definitive Agreement
Pagaya Technologies Ltd.
Raised

$287M

CIK

1839434

Focus

Financial Services, FinTech, Technology, Insurance, Real Estate
Emanuel J. Friedman, 74, was appointed Chairman of our board of directors prior to this offering. Mr. Friedman co-founded EJF, which has been at the forefront of regulatory, event-driven investing in financials and real estate. Over the course of his 40+ year career in capital markets and asset management, Mr. Friedman has structured and built numerous innovative investment strategies that have focused on some of the most powerful trends in the financial sector driven by regulatory change. Prior to forming EJF, Mr. Friedman was a founder and the former Co-Chairman and Co-Chief Executive Officer of FBR. At FBR, Mr. Friedman assisted in designing property and mortgage REIT vehicles. Throughout the 1990s, Mr. Friedman was active in building out FBR's alternative asset management platform. He was also instrumental in the creation of hedge, private equity and venture capital funds at FBR, and maintains an extensive network of contacts within the CDO (collateralized debt obligations), hedge fund and private equity fund communities. Mr. Friedman received his BA in Education from the University of North Carolina at Chapel Hill and his JD from Georgetown University.
In connection with certain activities relating to a private investment in public equity transaction handled by FBR's broker-dealer subsidiary in 2001, the SEC and the NASD announced on December 20, 2006, a settlement with Mr. Friedman. Mr. Friedman was held responsible, as a control person of FBR, for its violations of Sections 10(b) and 15(f) of the Exchange Act and Rule 10b-5 promulgated thereunder as well as for violations of NASD Conduct Rule 2110. In addition, the SEC charged Mr. Friedman with a violation of Section 5 of the Securities Act. Mr. Friedman consented to the entry of a final judgment permanently enjoining him from violating Section 5 of the Securities Act, and as a control person, from violating Sections 10(b) and 15(f) of the Exchange Act and Rule 10b-5 promulgated thereunder. Mr. Friedman also paid fines totaling $1.25 million and was barred from associating with a broker or dealer in a supervisory capacity with a right to reapply in two years. Mr. Friedman does not believe that the outcome of this settlement will prevent him from performing his duties as chairman of the Company's board of directors, and does not expect that it will limit the Company's ability to identify and consummate an initial business combination.
Neal Wilson, 55, was appointed our Vice Chairman and a member of the Company's board of directors prior to this offering. In addition to serving as the Co-Chief Executive Officer for EJF, Mr. Wilson currently serves as the Chief Executive Officer of EJF Investments Manager LLC, the external manager to a closed-end fund listed on the London Stock Exchange (LSE: EJFI). Prior to forming EJF, Mr. Wilson served as a senior managing director for both the Alternative Asset Investments and Private Wealth Management groups at FBR. Prior to joining FBR, he was a senior securities attorney at Dechert LLP and a Branch Chief in the Division of Enforcement at the SEC in Washington, D.C. He served on the boards of trustees of Sidwell Friends School (Washington, DC) and Hood College for five and nine years, respectively. He chaired the endowment investment committee at Hood College during his entire tenure on the board and served on the endowment investment committee of Sidwell Friends for over 10 years. He also served as a member of the board of trustees for the Montgomery County (Maryland) Public Schools Employee Pension for nine years until 2013 and in 2014 received a Distinguished Service Award from Montgomery County for his contributions. Mr. Wilson served as Co-Chair and Honorary Chair, in 2014 and 2020 respectively, of the Bridges Gala for the Marriott Foundation for People with Disabilities' Bridges from School to Work Program. He received his BA from Columbia University and his JD from the University of Pennsylvania.
Kevin Stein, 59, was appointed our Chief Executive Officer and a member of the Company's board of directors prior to this offering. Mr. Stein has been affiliated with EJF Capital since 2018 and is a Senior Managing Director in EJF's Private Equity Group. Mr. Stein currently serves on the boards of Dime Community Bancshares, Inc. (NASDAQ: DCOM), where he serves as Audit Committee Chairman, and Ocwen Financial Corp (NYSE: OCN). He was previously Chief Executive Officer and Co-Founder of Resolution Analytica Corp., a buyer of commercial deficiency judgments from depositories, and a Senior Managing Director KCK-US, Inc., a family office focused on private investments in financial services. Prior to joining KCK-US, Inc., he was Managing Director of the Financial Institutions Group of Barclays advising banks, specialty finance companies and financial sponsors. Mr. Stein was a Partner and Group Head of the Depository Investment Banking Practice of FBR Capital Markets & Co. From 1994 to 2004, he was a member of the management team of GreenPoint Financial Corporation, a $25 billion retail bank and housing finance company based in New York. During his tenure at GreenPoint, Mr. Stein's roles included Executive Vice President of Mortgage Banking, Chief Information Officer and Division Director of Retail Banking. Prior to joining GreenPoint, he was an Associate Director of the Federal Deposit Insurance Corporation, Division of Resolutions, leading failed bank resolution activities. Mr. Stein is Audit Committee Chairman and since 1996, a Director of Bedford Stuyvesant Restoration Corporation, the first community development corporation in the United States. He received his MBA from Carnegie Mellon University and his BS from Syracuse University.
Thomas Mayrhofer, 48, was appointed our Chief Financial Officer prior to this offering. Mr. Mayrhofer joined EJF in 2018, currently serves as EJF's Chief Financial Officer and Chief Operating Officer and is a member of the Executive Committee. Mr. Mayrhofer has 20 years of experience in the financial services industry. Prior to joining EJF, Mr. Mayrhofer was a Partner and Managing Director at Carlyle. In addition to holding the position of Chief Financial Officer of Carlyle's Corporate Private Equity Segment, Mr. Mayrhofer served on the Investment Committee for Carlyle's Buyout and Growth Capital funds. Prior to joining Carlyle, Mr. Mayrhofer worked at Arthur Andersen LLP. He graduated from The College of William & Mary with a BBA in Accounting and serves on the Advisory Board for William & Mary's Accounting Programs.
Erika Gray, 33, was appointed our Chief Accounting Officer prior to this offering. Ms. Gray joined EJF in 2018, currently serves as EJF's Deputy Chief Financial Officer and is a member of the Executive Committee. Ms. Gray joined EJF from Ernst & Young where she worked eight years in the Financial Services Audit practice. Ms. Gray graduated from Wake Forest University with a BS and MS in Accounting.