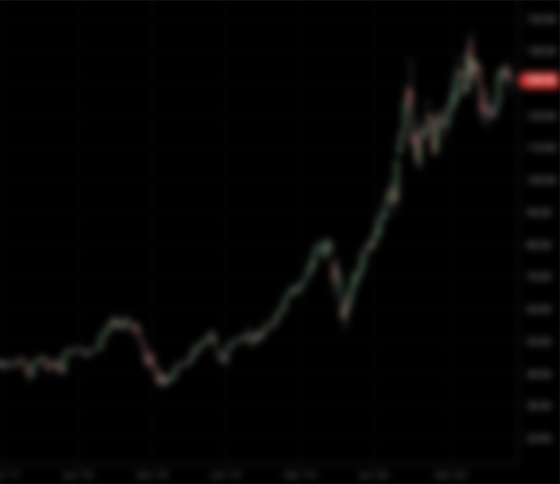 Raised

$250M

CIK

1839527

Focus

Hospitality, Entertainment, Real Estate, Travel, Leisure, Wellness, Restaurant, Technology, Insurance
Jonathan Goldstein. Mr. Goldstein is our Chairman, Chief Executive Officer and Chief Financial Officer. Mr. Goldstein is currently Chief Executive Officer of Cain International, which he co-founded in 2014 and has since built it into a privately held real estate investment firm with $5.9 billion of debt and equity transactions in Europe and the United States. Under his leadership, Cain International was named Property Week's Entrepreneur of the Year in 2017.
Prior to Cain International, Mr. Goldstein was Head of European Real Estate and Direct Investments at Guggenheim Partners, the global investment and advisory firm, from 2014 to 2017. He previously served from 2007 to 2014 as Deputy Chief Executive of Heron International, where he led substantial real estate transactions in the UK and Europe and played a central role in Rontec's 2011 acquisition of 500 Total petrol stations and the majority of its downstream business in the UK.
Prior to Heron, Mr. Goldstein worked at Olswang LLP, an award-winning international law firm, from 1992 to 2007. He became a partner at age 28 and one of the youngest ever chief executive of a city law firm at age 32. Under his stewardship, the firm's turnover grew significantly and it was awarded 'Law Firm of the Year' on multiple occasions. During that time, the firm also expanded operations into Belgium and Germany and entered into a global alliance with Greenberg Traurig.
Mr. Goldstein currently serves as the Chair of the Jewish Leadership Council, the umbrella organization of the UK Jewish community. He is also the Chair of the Trust of the Chief Rabbi of the United Hebrew Congregations of the Commonwealth, a trustee of The Gerald & Gail Ronson Family Foundation and an Honorary President of Camp Simcha. He previously served as the Chair of Partnerships for Jewish Schools (PaJeS) and the Vice-Chair of Jewish Care and Chair of Governors of Kerem School in Hampstead Garden Suburb. Mr. Goldstein holds a law degree from the University of Manchester and qualified as a solicitor in 1988. We believe Mr. Goldstein is qualified to serve on our board of directors due to his significant investment and leadership experience.
Nicholas (Nick) Franklin. Mr. Franklin is our Co-Founder, President and a Director Nominee . Mr. Franklin is an industry veteran with over 30 years of branded hospitality, leisure, entertainment and real estate experience. Mr. Franklin's career includes 18 years with The Walt Disney Company, from 1996 to 2014, where he held a variety of senior leadership positions in capacities including operations, real estate development, global business development and corporate strategy for the company overall and for its Parks, Resorts and Experiences division. For that division, he served on the Executive Committee and led global strategy, business and real estate development across a collection of global theme park and hospitality operations. These include leading the establishment of Shanghai Disneyland and the operations of Tokyo Disney Resort, the launch and growth of the Adventures by Disney tour business, and the creation of the ESPNZone restaurant chain, among others. Mr. Franklin also led the MyMagic+/Next Generation Experience transformation for the Parks & Experiences division.
Mr. Franklin also previously served from April 2015 to April 2017 as Executive Vice President of Strategic Operations for KB Home, one of the largest home builders in the United States, where he oversaw marketing, advertising, architecture, KB Home Design Studios, sustainability and national contracts operations. In addition, he worked with regional and division management teams in support of KB Home's strategic growth initiatives.
Beginning in August 2018 and prior to joining Cain International as a Senior Managing Director in 2020, Mr. Franklin served as President of the Kelly Slater Wave Company. As the head of the business, he was tasked with focusing on driving the growth and development of the business globally, pursuing strategic and operational integration and leading the continued innovation of products, venues and customer experiences. He led the establishment of the Surf Ranch brand, the design and operation of a world-class surf and hospitality experience and the development of a global expansion pipeline. During his time there, he also served as a senior leader of the World Surf League, the premier competitive and creative content platform in the sport of surfing. Mr. Franklin received his undergraduate degree from Princeton University and obtained his MBA from the University of Pennsylvania. We believe Mr. Franklin is qualified to serve on our board of directors due to his significant strategic management and leadership experience.
Ellen Brunsberg. Ms. Brunsberg is our Chief Operating Officer and a Director Nominee . Ms. Brunsberg brings thirty years of operational, lending and investment experience. and is an energetic leader with the ability to build businesses, manage organizations and transform cultures.
Ms. Brunsberg currently serves as a consultant to Cain International. Prior to joining Cain, Ms. Brunsberg served as the Global Head of Fixed Income Product Strategy at Blackrock from August 2018 to August 2019. Prior to BlackRock, Ms. Brunsberg worked from 2011 to 2016 at GE Capital Real Estate, where she served in roles including the Chief Executive Officer and President of GE Capital Real Estate Europe and Head of Capital Markets for Europe, Middle East and Africa regions. She sourced and executed GE Capital's largest acquisition in Europe and managed the $28 billion sale of GE Capital Real Estate to Blackstone in 2015.
Prior to that, Ms. Brunsberg worked at Morgan Stanley from 1991 to 2008 in both New York in London. Her team at Morgan Stanley was awarded the Financial Times Sustainable Deal of the Year for securitizing micro-finance loans to NGO's. Ultimately, Ms. Brunsberg served as head of the Securitized Products Group for Europe, where she created innovative financing techniques for private and public capital markets focusing on asset-backed debt investments. She oversaw $15 billion in investments and managed a team of 700 individuals located in six European countries. She additionally managed the origination, execution and risk management for real estate lending, infrastructure finance and public-to-private initiatives.
Ms. Brunsberg received her undergraduate degree from Massachusetts Institute of Technology and obtained her MBA from the University of Pennsylvania. We believe Ms. Brunsberg is qualified to serve on our board of directors due to her extensive investment and management experience.
Ian Carter. Mr. Carter is one of our Director Nominees . He is currently Chairman of the Board of Directors of Watches of Switzerland Group PLC, a position that he has held since 2020. Prior to that, he served as President of Global Development, Architecture, Design and Construction for Hilton Hotels & Resorts from 2012 to 2020, where he was an integral part of the senior team that took Hilton Worldwide private and then public in 2013. From 2008 to 2012 he was Hilton's President of Global Operations and from 2006 to 2008 Ian served as CEO of Hilton International, based in London.
Prior to this, he served as an Officer and President of Black & Decker Corporation. In addition, Ian has significant non-executive experience having served on the Board of Directors of Burberry Group PLC from 2007 to 2019 and as Chairman of the Board of Del Frisco Restaurant Group from 2016 to 2019, and currently serving as a Director and Chairman of the audit committee of SERVPRO, the largest U.S. corporation focused on residential and commercial restoration services.
Mr. Carter received his degree from the University of West London, where he also holds an Honorary Doctorate degree from the School of Business and Management. We believe Mr. Carter is qualified to serve on our board due to his strong retail and hospitality background and prior management and directorship experience.
Sophie Goldschmidt. Ms. Goldschmidt is one of our Director Nominees . Ms. Goldschmidt brings extensive leadership experience and has advised the boards of several companies across the sports, media, technology and fitness sectors.
Ms. Goldschmidt currently serves on the Advisory Board of the World Surf League ("WSL") and held the title of Chief Executive Officer of the WSL from 2017 to 2020. Under Ms. Goldschmidt's leadership, the WSL made their groundbreaking announcement in 2018 that it would award equal price money to female and male athletes, becoming the first and only US-based global sports league, and among the first internationally, to achieve prize money equality. In addition, the WSL signed its largest ever media deal with Facebook and hosted the sport's first Championship Tour events in an artificial wave system during Ms. Goldschmidt's time there.
Ms. Goldschmidt also served as the Chief Commercial and Marketing Officer of the Rugby Football Union ("RFU") from 2011 to 2016 and was the RFU board's first ever female member. She also served as a non-executive director for the PGA European Tour and Youth Sports Trust from 2012 to 2018. In addition, Ms. Goldschmidt worked as the Managing Director for the NBA from 2007 to 2011 and guided the expansion of the league in Europe, the Middle East and Africa.
Ms. Goldschmidt is also currently a member of the Board of Governors of the International Tennis Hall of Fame, as well as an advisor on various other companies. She has been named to the 40 under 40 by Sports Business Daily and has been recognized by Forbes, Adweek and 360 Sports as one of the Most Powerful Women in Global Sports. Ms. Goldschmidt received her undergraduate degree from Baylor University. We believe Ms. Goldschmidt is qualified to serve on our board due to her substantial marketing, leadership and global business management experience.