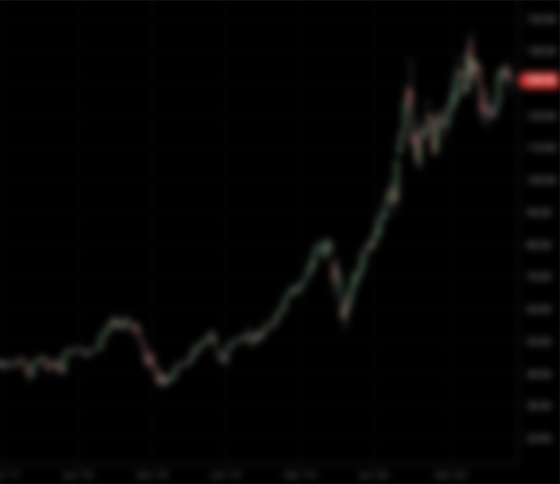 FAST Acquisition Corp. II
Raised

$200M

CIK

1839824

Focus

Restaurant, Hospitality
Sandy Beall is a restauranteur and hospitality founder, investor, operator and executive with a dynamic background that spans nearly six decades, dozens of highly successful concepts, and serving as the Chief Executive Officer of a public company for over 25 years. Mr. Beall founded Ruby Tuesday while in college in 1971, growing the concept to 15 units and ultimately selling it to Morrison Inc. in 1982. Post-acquisition, he remained the President and Chief Operating Officer of Ruby Tuesday, ultimately working his way up the organization to becoming Chairman and Chief Executive Officer of Morrison Inc. by 1995. In 1994, he was named Operator of the Year, won the Golden Chain Award from MUFSO, and was named Executive of the Year by Restaurants & Institutions. Under Mr. Beall's recommendation and guidance, he oversaw the split of Morrison into three public companies, including Ruby Tuesday, Sodexo, and Morrison Health Care. Mr. Beall remained as Chairman and Chief Executive Officer of Ruby Tuesday, overseeing an operation that had grown to more than 800 locations in 46 states, 14 foreign countries and approximately 30,000 employees when he retired from the company. Mr. Beall also co-founded Blackberry Farm in 1975, steadily growing it with his family over the following five decades into one of the premier luxury resorts in the world. It has been recognized by Relais & Chateaux since 1994, as well as named to the Conde Nast Traveler Gold List, Wine Spectator Grand Award, the James Beard Foundation, as well as a number of other highly regarded awards and by industry groups. Mr. Beall is an investor and member of the board of directors of a number of high-growth restaurant and consumer brands, including &pizza, The Meatball Shop, Mexicue, Beyond Sushi and Chow Daddy's. He is also the Principal of Beall Investments LLC, an investment company. Mr. Beall also serves as Chief Executive Officer of FST.
Eugene Remm is an entrepreneur, restauranteur and wellness expert that has built authentic and lifestyle-driven experience businesses in hospitality sectors around the country. In 2006, Mr. Remm co-founded CHG, formerly EMM Group, a restaurant, nightlife, lifestyle and event management company, with successful concepts including Tenjune (2006), Abe & Arthur's (2009), SL (2009) and Lexington Brass (2011). In 2011, CHG launched its Catch Restaurants concept, which has since grown into one of the top grossing restaurants in the New York, Los Angeles and Las Vegas markets, winning awards and garnering accolades including the 5-Star Diamond Award by the American Academy of Hospitality Sciences, New York's #1 Most Requested Restaurant and "Diners' Choice" Awards on OpenTable.com, Trip Advisor's Certificate of Excellence recipient, New York's Most Visited Restaurant according to peer-to-peer ride sharing app, Lyft and its Los Angeles location was named the most geo-tagged restaurant in the United States by Food Network Magazine. In 2016, Mr. Remm co-founded Rumble (a boxing-inspired group fitness concept with investments from strong brands such as Equinox), which has quickly become one of the fastest growing fitness concepts in America, opening 13 Rumble Boxing locations in just three years and expanding to include a full body, cardio and strength concept, Rumble Training. CHG continued to develop into a multi-faceted hospitality hub, ultimately selling 50% of the company in 2017 to business mogul and NBA Houston Rockets owner Tilman Fertitta, whose privately owned Landry's, Inc. is ranked among the largest restaurant corporations in the United States, and embarking on large scale expansion with the opening of sister concept Catch Steak (2019), which rocketed to success and laid the foundation for its 2021 expansion into the Aspen and Los Angeles markets. Through his 15-year career, Mr. Remm has a proven track record of creating and sustaining brands that grow and pivot across the hospitality and fitness markets, combining his sharp creative direction and flair for crafting brands that resonate with a business strategy that balances structure with culture in unique concepts.
Dan Gardner is the founder and current Chief Executive Officer of Code and Theory. Mr. Gardner has more than a decade of experience designing cross-platform products and brand experiences for clients in North America, Europe, Asia, and the Middle East, and has led Code and Theory to become one of the largest digital first creative agencies in the United States. Since founding the company in 2001, it has grown to over 500 employees, with offices in New York, San Francisco, Los Angeles, Atlanta, London, and Manila. In his role as Chief Executive Officer of Code and Theory, Mr. Gardner has overseen major media launches for publishers such as Bloomberg, Vogue, and the LA Times, provided creative solutions for how brands like Maybelline NY and Burger King communicate their stories and redesigned the digital space between government and citizenry through sites like NY.gov. Code and Theory has been honored by Webby's, D&AD, Cannes Lions, One Show, was Digiday's 2019 Creative Agency of the Year, and was named to Ad Age's 2020 A-List and Best Places to Work. Mr. Gardner also serves on the Board of GLD, LLC, and as an advisor to FST.
Garrett Schreiber joined RBC Capital Markets in 2012 and left in September 2014 to join Enhanced Capital, a portfolio company of Stone Point Capital, where he raised two tax-credit capitalized investment funds and a SBIC fund. Mr. Schreiber worked on fundraising, underwriting, and reporting efforts both to the limited partners and to government regulators. Mr. Schreiber left Enhanced Capital in May 2017, and in June 2018, he helped launch &vest, overseeing all investment, fundraising, and creative agency operations, and currently serves as a partner at &vest. Mr. Schreiber also serves as Chief Financial Officer of FST and Velocity. Mr. Schreiber received a Master of Business Administration from MIT Sloan and a Bachelor of Science in Business Administration from Washington University.
Kevin M. Reddy has served in a variety of operational and executive roles. He began his career with McDonald's Corporation in 1983 as a regional controller and progressed into positions of escalating responsibility. Following McDonald's investment in Chipotle in 1998, Mr. Reddy served as Restaurant Support Officer, Chief Operations Officer, and ultimately Chief Operating Officer for Chipotle, overseeing its growth from just 13 units to 420 units in seven years. In April 2005, Mr. Reddy joined Noodles & Company as President and Chief Operating Officer. In 2006, he was named Chief Executive Officer, becoming a member of its board of directors and then Chairman in 2008. He left his position as Chief Executive Officer in July 2016. Since August 2016, Mr. Reddy has been self-employed as an advisor and works closely with investor groups to acquire premium brands in the hospitality sector. In the past few years, he has worked on several large transactions with some of the most sophisticated private equity and family funds. Mr. Reddy also serves on several boards of directors in a variety of roles, including as Chairman of both public and private companies. Mr. Reddy also serves as Chairman of FST. Mr. Reddy received a Bachelor of Science from Duquesne University.
Ramin Arani has agreed to serve on our board of directors as an independent director upon the completion of this offering. Mr. Arani has been the Chief Financial Officer of Vice Media since November 2019 and has decades of experience in fund management and financial operations. Previously, Mr. Arani worked at Fidelity Management & Research Company, where he was an Analyst & Sector Fund Manager from July 1992 to May 2000 and a Portfolio Manager from May 2000 to September 2018. Most recently, he managed the Fidelity Puritan Fund, achieving top 5% performance relative to industry peers. His financial experience spans a variety of sectors, including media, technology, health care, real estate, retail, aerospace and defense. Mr. Arani has served on several company boards, including Legendary Pictures, Rent the Runway, Goop, Rumble Boxing and Sakara Life, and currently serves on the board of directors of LiveXLive Media, Inc. and Brunello Cucinelli S.p.A. Mr. Arani also serves as a director on the board of FST and Velocity. Mr. Arani holds a Bachelor of Arts from Tufts University.
Alice Elliot has agreed to serve on our board of directors as an independent director upon the completion of this offering. Ms. Elliot is the founder and Chief Executive Officer of The Elliot Group, a widely respected executive recruitment agency in the restaurant and hospitality industry, where she has worked since February 1988. Nationally recognized as one of the leading advisors in executive search, human resources, and leadership, Ms. Elliot has been featured in QSR Magazine's "20 Most Influential Restaurant Leaders," Nation's Restaurant News' "50 Most Powerful People in Foodservice," and on "CBS This Morning Saturday." She has also been a featured speaker on Bloomberg Radio, focusing on business trends and innovation. In addition, Ms. Elliot has spoken at many industry highlights and is the recipient of several awards, including the coveted Women's Foodservice Forum "Trailblazer" award, and the prestigious Roundtable for Women in Foodservice "Pacesetter Award." She sits on the Board of Trustees of The Culinary Institute of America, and was inducted into the National Restaurant Association Educational Foundation's "College of Diplomates" in 2010 for her tireless work in bringing public awareness to the hospitality industry. Ms. Elliot also serves as a director on the board of FST. She received a Bachelor of Arts from the University of Colorado at Boulder.
Michael Lastoria has agreed to serve on our board of directors as an independent director upon the completion of this offering. Michael is a dynamic entrepreneur with a track record of founding, scaling and exiting a variety of businesses. In 2002, at the age of 22, Mr. Lastoria founded his first company, Innovation Ads, an advertising, technology and marketing services firm, as his first job out of college in New York City. In four years, as Founding Chief Executive Officer, he oversaw the rapid growth of the company and its sale to Seaport Capital, a New York-based private equity firm, in 2006. Mr. Lastoria remained the company's Chief Executive Officer from 2006 to 2009. In 2010, Mr. Lastoria co-founded &pizza, where he currently serves as Chief Executive Officer. At &pizza, Mr. Lastoria has raised over $80.0 million of investment capital and has expanded the purpose-driven chain to 48 locations in six markets. Also in 2010, Mr. Lastoria co-founded JWALK with Mr. Jacob, a full-service creative agency that integrated design with strong business strategy. Mr. Lastoria, along with Mr. Jacob, helped shape JWALK into an industry leader that flew in the face of tradition, specializing in building cult-favorite brands with a bold digital presence. Creatively led and anchored to the bottom line, JWALK grew into a multi-million dollar-a-year business with lifestyle-driven clients. Shiseido Corporation acquired JWALK in March 2017 to bolster the group's creative excellence and enhance its digital agility. In 2019, Mr. Lastoria and Mr. Jacob co-founded &vest, a hybrid venture fund and branding agency focused on opportunities in the consumer lifestyle space. Mr. Lastoria is a recognized startup leader and vocal advocate in the fight to raise minimum wage to $15.00 an hour, believing that every employee should not only survive, but thrive. He speaks regularly on the value of design thinking, innovation and entrepreneurship. Mr. Lastoria was named one of the Washington Business Journal's "40 Under 40." In 2017, he was awarded the Mort Harris Small Business person of the year by the Small Business Council of America. Mr. Lastoria also serves as a director on the board of Velocity and as an advisor to the board of FST.
Steve Kassin has agreed to serve on our board of directors as an independent director upon the completion of this offering. Steve Kassin is the founder and currently the Managing Partner of Infinity Real Estate, a privately owned developer, owner, and manager of high quality real estate headquartered in New York City. Mr. Kassin founded Infinity Real Estate in August 2005. Under Mr. Kassin's leadership, Infinity has acquired or developed commercial property representing over $1.5 billion in direct investment transactions across more than 75 projects. During Mr. Kassin's tenure, Infinity has honed its expertise in the urban multi-family, lodging and retail sectors. His management and growth initiatives have transformed Infinity Real Estate into a national real estate investment company. In October 2015, Steve was named "Fifty Under 40" in Globe Street's Real Estate Forum publication. He is also an active participant on various industry panels and guest lectures at NYU Stern School of Business and at other educational institutions. Steve currently serves as a member of the NYU Stern Real Estate Advisory Board, chair of the NYU Alumni Council Chair, member of the NAIOP Advisory Board, member of the ICSC Next Generation Committee, member of the Executive Board, and a PREF co-founder. Mr. Kassin also serves as a member of the board of directors of FST and Velocity. Mr. Kassin received a Bachelor of Science from the Stern School of Business at New York University.
Sanjay Chadda has agreed to serve on our board of directors as an independent director upon the completion of this offering. Sanjay Chadda is the Co-Head of Investment Banking at Canaccord Genuity, which focuses on the broader media, digital advertising and marketing, commerce, information and marketing technology and services industries. Sanjay has led more than 125 transactions during his career and has successfully completed over 50 transactions since the beginning of 2014 alone. He joined Canaccord Genuity through its acquisition of Petsky Prunier in 2019. He focuses on origination, due diligence, marketing, management, and negotiation of both M&A and private placement transactions. Mr. Chadda also serves as a director on the board of FST and as Chairman of the board of directors of Velocity.
Cliff Moskowitz has agreed to serve on our board of directors as an independent director upon the completion of this offering. Cliff Moskowitz recently completed a role as interim Chief Executive Officer of OV, a high-growth apparel brand based in Austin, Texas. Mr. Moskowitz spent nine months at OV, where he led a successful restructuring and turnaround of the business. Mr. Moskowitz also helped OV raise approximately $20 million of equity capital during the pandemic. Prior to his role at Outdoor Voices, Mr. Moskowitz was the founder and president of InterLuxe Holdings, a platform to invest in and operate retail, apparel and fashion companies. In his six years at InterLuxe, Mr. Moskowitz reviewed over 250 investment opportunities and executed three investments totaling approximately $100 million of equity capital in the InterLuxe portfolio, including (i) Jason Wu, a luxury womenswear brand located in New York, (ii) A.L.C. an advanced cotemporary womenswear brand based in Los Angeles, and (iii) APP Group, the parent company of two Montreal-based outerwear brands, Mackage and Soia & Kyo. During his time at InterLuxe, Mr. Moskowitz also served as a consultant for SK Holdings, the second largest company in South Korea. Mr. Moskowitz sourced and assisted SK Holdings with three apparel investments totaling over $75 million of equity capital: (i) Alice & Olivia, (ii) Rails, and (iii) a co-invest alongside of InterLuxe in APP Group. In 2019, Mr. Moskowitz joined the Board of Directors of Full Beauty Brands, a plus-size retail and apparel company owned by Oaktree Capital and Goldman Sachs. Mr. Moskowitz is also currently a member of the board of directors of Solid & Striped, Apotheke and Goodlife Clothing. Mr. Moskowitz has previously been a member of the board of directors of Garretson Resolution Group, Archway Marketing Services, and Versapharm. Mr. Moskowitz has also previously been a Board Observer of SDI Health, Ollie's Bargain Outlet and Targus. Prior to starting InterLuxe, Mr. Moskowitz worked for several middle-market private equity firms, including Saunders Karp & Megrue, Tailwind Capital and Harvest Partners, and as a Consultant at Bain & Company. Mr. Moskowitz graduate from Princeton University in 1999 and received an M.B.A. from The Wharton School in 2006.