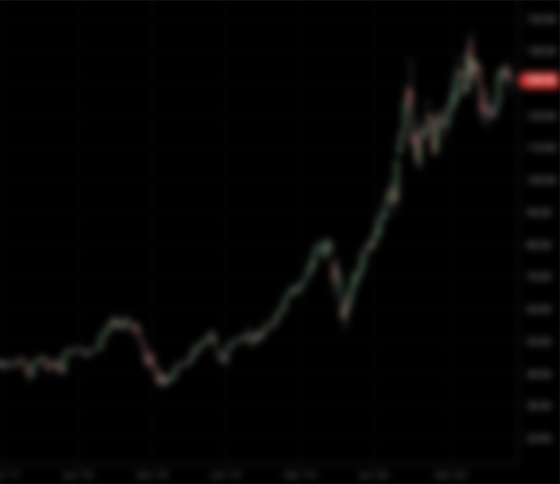 Mission Advancement Corp.
Jahm Najafi serves as our CEO and Co-Chairman of our Board . Since 2002, Mr. Najafi has served has founder, CEO and owner of The Najafi Companies, which is an entrepreneurially driven private investment firm with significant holdings in consumer, retail, ecommerce, sports, media, and technology. From 1990 to 2002, Mr. Najafi was an entrepreneur and Partner at Pivotal Group, a real estate investment firm that repositioned The Ritz Carlton in Phoenix and St. Regis and the Century Plaza in Los Angeles, and Promontory in Park City. From 1986 to 1990, Mr. Najafi worked at Salomon Brothers Investment Banking, now a division of Citigroup. Mr. Najafi is a significant shareholder and Vice Chairman of both the Phoenix Suns and McLaren F1 Racing. In addition, Mr. Najafi is a Governor on the Board of the NBA and a Director on the Smithsonian Institution National Board and has served on numerous other philanthropic boards. He is active with the World Presidents Organization and Chief Executive Organization, was a Board member of the Phoenix Symphony, and is the founder of Social Venture Partners Arizona which is focused on mission-driven non-profit enterprises. Mr. Najafi earned his Master of Business Economics degree from Harvard University after earning his Bachelor of Economics and Development Studies degrees from the University of California, Berkeley.
Colin Kaepernick serves as our Co-Chairman of our Board . Mr. Kaepernick is a globally recognized athlete, dedicated philanthropist, and accomplished entrepreneur, who has mobilized a national following in response to his social and cultural leadership. In June 2020, Mr. Kaepernick joined the board of directors of Medium, a digital publishing platform. In November 2019, Mr. Kaepernick founded Kaepernick Publishing, a publishing company focused on elevating a new generation of writers and creators. In June 2016, Mr. Kaepernick founded and serves as the Chief Executive Officer of Ra Vision Media, a multidisciplinary media company that showcases the work of Black and Brown directors, producers, creators and storytellers. In December 2015, Mr. Kaepernick began the Know Your Rights Organization to support Black and Brown communities through education, self-empowerment and mass-mobilization. From 2011 to 2016, Mr. Kaepernick played as a Quarterback on the San Francisco 49ers. Since 2013, Mr. Kaepernick has signed endorsement agreements with companies, including Beat by Dre, Nike, Disney and Ben and Jerry's. Over the past five years, he has been an investor in consumer companies with a social impact element. Mr. Kaepernick has been awarded the Sports Illustrated Muhammad Ali Legacy Award, Amnesty International Ambassador of Conscience Award, GQ Magazine Citizen of the Year, Harvard University W. E. B. Du Bois Medal and Robert F. Kennedy Human Rights Ripple of Hope Laureate. In addition, he has been inducted into the University of Nevada's Hall of Fame. Mr. Kaepernick holds a B.A. in Business Management from the University of Nevada.
Dean Schnider serves as the COO and Head of Business Development . Since 2018, Mr. Schnider has been a Partner at The Najafi Companies and runs the Najafi office in Los Angeles. Mr. Schnider is an active leader across all investment and execution activities from sourcing and diligence to deal-making and growth initiatives. Previously, from December 2008 to July 2018, he was a senior executive at Management 360, an entertainment company that manages the careers of high-profile celebrity talent and produced the "Game of Thrones" TV series and "Steve Jobs" movie. At Management 360, Mr. Schnider led their strategic venture capital investments into early stage and high growth consumer companies. Mr. Schnider is an active advisor and angel investor in many companies including SpaceX, Away Luggage and Lime Scooters in addition to other mission-driven businesses including Beekeeper's Naturals, Prizeo and Heal. From August 2006 to November 2020 Mr. Schnider was the Founder of TeleGaleria, an online shopping platform with ecommerce, a social network and content that served the U.S. Hispanic market. Mr. Schnider sits on the Board of The Science & Entertainment Exchange, is an advisor to the Helena Organization and is active with the XPRIZE organization. Mr. Schnider holds a B.A. in Leadership Studies from the University of Michigan.
Peter Keane serves as our Chief Financial Officer . Since March 2020, Mr. Keane is also currently the Chief Financial Officer of The Najafi Companies. Mr. Keane is responsible for overseeing all financial and transaction related matters across the portfolio of companies. Prior to joining The Najafi Companies, from September 2019 to March 2020, Mr. Keane served as Director of Accounting for Katerra, Inc., a tech-enabled global construction company. Prior to Katerra, from August 2005 to September 2019, Mr. Keane served held various positions at PricewaterhouseCoopers, most recently as an Audit and Assurance director focusing on media, technology and telecommunications clients. During his tenure at PricewaterhouseCoopers, he was responsible for leading the audits of several Fortune 1000 companies and supporting clients with initial public offerings, acquisitions and integrations, process optimization, and SEC reporting. Mr. Keane is a CPA and received his B.S. in Accounting from Georgetown University, and holds an M.S. in Accounting from Boston College.
Tina Rhodes-Hall serves as the Treasurer of Mission Advancement Corp. Mrs. Rhodes-Hall has 30 years of experience driving financial, strategy, operations and management and is responsible for overseeing accounting, treasury, budget, payroll, insurance, capital structure, regulatory and tax matters, internal controls, business risk functions and process design. Mrs. Rhodes-Hall is currently the Head of Special Projects at The Najafi Companies and was previously their Chief Financial Officer from 2007 to 2020 where she was an integral leader across all aspects of the business from strategy and due diligence to structuring investments and adding long-term value across the portfolio. Prior to joining The Najafi Companies, Mrs. Rhodes-Hall served as VP Operations and Head of Finance & Accounting at Morrison Homes, Inc, a UK public company. Prior to Morrison, Mrs. Rhodes-Hall was the Director of SEC & Financial Reporting at Starwood Hotels and Resorts Worldwide and was responsible for all SEC and Board of Director reporting with over $14 billion in revenue. Mrs. Rhodes-Hall started her career as an Audit and Business Advisory Manager at Arthur Anderson with a focus on M&A, initial public offerings and high growth businesses. Mrs. Rhodes-Hall holds a B.S in Accounting from Arizona State University.
Stacie Olivares will serve as one of our directors following the completion of this offering. Ms. Olivares is one of thirteen Trustees of the California Public Employees' Retirement System (CalPERS), the largest public pension in the United States overseeing approximately $445 Billion. Appointed by the Governor in 2019, she serves on four committees of the CalPERS Board of Administration: Governance, Finance & Administration, Investment, and Performance, Compensation & Talent Management. Previously, Ms. Olivares served as Chief Investment Officer of Lendistry, a minority-owned CDFI and fintech lender. Prior to Lendistry, from October 2011 to January 2018 she was the Managing Director and Chief Investment Officer of the California Organized Investment Network (COIN), which guided insurance investments for financial, environmental, and social returns. During her tenure, the value of insurers' COIN holdings rose from $6.6 billion in 2011 to approximately $29 billion in 2018. Envisioning the potential of technology to create new markets and preserve the environment, Ms. Olivares developed early clean technology portfolios at Morgan Stanley that hedged 2009 financial crisis risk. Before Wall Street, she led the State of California's economic advisory board and advanced trade, housing, and job growth as the state's economy grew from the 6th to the 4th largest in the world. Ms. Olivares advises several early stage companies and serves on the board of the Hispanic Heritage Foundation. Ms. Olivares earned a Bachelor's in economics from University of California at Berkeley and holds a Master's in public policy from Harvard University.
Omar Johnson will serve as one of our directors following the completion of this offering. Mr. Johnson founded ØPUS United in January 2018, a modern brand management company comprised of a multi-disciplined collective of award-winning executives, athletes, strategists, creatives, and musicians, who understand the anatomy of world-class brands. Through his work with ØPUS United, Mr. Johnson has also been actively involved in developing initiatives, such as We The People and We Got Next, and authored Dear White Corporate America to encourage conversations around racial equity and the empowerment of younger generations to take action through polling, voting, and representation within the government. Prior to founding ØPUS United, Mr. Johnson was the VP of Marketing at Apple. From October 2012 to October 2016, he served as the CMO of Beats by Dr. Dre, leading all facets of marketing, ranging from brand development and positioning to advertising and global digital marketing. Under Johnson's tenure, Beats grew from $20 million to a $2.0 billion dollar category leader, becoming the #1 premium headphone in over 25 countries, which led to the subsequent purchase by Apple for $3 billion in 2014. Adweek named Mr. Johnson a "Brand Genius," and Business Insider named him one of the "Most Innovative CMOs" in 2016. Additionally, Mr. Johnson has worked on hundreds of winning marketing campaigns while at international brands such as Nike, Coca-Cola, Kraft Foods, and Campbell Soup. Mr. Johnson received a BS in Biology and Chemistry from Georgia State University and an MBA from Emory University.
Katia Beauchamp will serve as one of our directors following the completion of this offering. Ms. Beauchamp is the co-founder and CEO of Birchbox, the discovery commerce beauty business launched in 2010. Ms. Beauchamp co-created the Birchbox concept bringing demand generation and demand capture into one experience. In the early years of Birchbox, Ms. Beauchamp focused on establishing Birchbox's B2B brand where she forged revenue-generating partnerships with many brands, including L'Oréal, LVMH and Estee Lauder. From 2010 to 2016, Ms. Beauchamp led Birchbox's fundraising efforts with outside financing from private equity and debt. In 2012, Ms. Beauchamp orchestrated and closed an acquisition of a European-based business, expanding Birchbox operations into France, UK and Spain. Other company expansions include launching Birchbox Grooming in 2012 and in-house beauty brands Arrow and LOC in 2015. In 2018, Ms. Beauchamp created a strategic partnership with Walgreens Boots Alliance to expand Birchbox to physical retail. Most recently, Ms. Beauchamp helped navigate the all-cash sale of Birchbox's wholly owned French subsidiary. She has received many awards including Advertising Age's Women to Watch, CEW Achievers Award, Fortune 40 Under 40, Inc. 30 Under 30, Marie Claire's New Guard, WWD Digital Innovator of the Year, and YMA Fashion's Entrepreneur of the Year, Hola Magazine's Top 100 Latina Powerhouse, among others. She is currently an Entrepreneur-in-Residence at Harvard Business School, meeting with students and faculty as an official advisor on campus. Ms. Beauchamp holds a B.A. in International Studies and Economics from Vassar College and an M.B.A. from Harvard Business School.
Attica Jaques will serve as one of our directors following the completion of this offering. Ms. Jaques currently serves as the Head of Global Brand Consumer Marketing at Google (NASDAQ: GOOG) since December 2019. In this capacity, she leads a large team to develop consumer brand campaigns and partnerships (brand, celebrity/influencer) across platforms used by over 4 Billion people including Google Search, Assistant, Google Shopping, Google My Business, Maps, among many others. As part of her team's responsibilities, she also leads inclusive marketing across the platform. Prior to joining Google, she was SVP of Global Brand Management at Under Armour (NYSE: UAA) and was responsible for global brand strategy across all 12 sport categories, development of global brand campaigns, 360 strategic planning, long-range planning, brand innovation, reporting and analytics. Prior to this, Ms. Jaques was the VP of Global Marketing at Gap where she successfully launched Gap, Banana Republic and Old Navy in international markets and built upon her marketing experience in luxury fashion and public relations at Barney's New York and Prada. In 2015, she received the honor of being named Advertising Age's "Women to Watch" and was recently named one of the most influential women in business by Black Enterprise. In her career, she has lived in Tokyo and Milan and brings a unique global perspective and passion for diversity, equity, inclusion and belonging. Ms. Jaques holds a Master's degree in Strategic Communications from Columbia University and a Bachelor's degree in Sociology from UCLA. She also completed executive programs from the Judge School of Business at Cambridge (UK) and Design Thinking (D. School) at Stanford University.