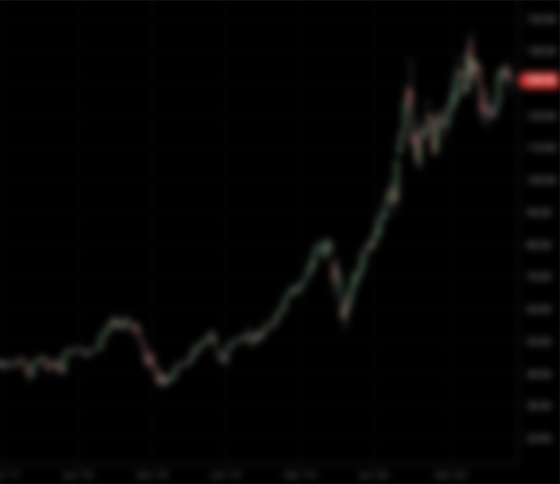 PLMI
Definitive Agreement
Sakuu
Raised

$300M

CIK

1840317

SPAC Ticker

PLMIU

Merger

Sakuu

Merged Ticker

Focus

Software, Technology, Healthcare, Wellness, FinTech, Insurance, Artificial Intelligence
Ursula Burns is our Executive Chairwoman and a director . Ms. Burns has extensive international experience leading large companies confronting technology change in their industries. Ms. Burns most recently served as Chairman and CEO of VEON Ltd ("VEON"), a position she held from 2018 until 2020, having previously served as Chairman, beginning in 2017. Prior to VEON, Ms. Burns served as the CEO of Xerox from 2010 to 2016 and is the first, and still only, African-American woman to have led an S&P 500 company. Following the company's split into Conduent and the new Xerox, she was named the Chairwoman of the new Xerox company. In addition to her work experience, Ms. Burns, who regularly appears on Fortune's and Forbes's list of the world's most powerful women, is a board director of Exxon Mobil, Nestlé, and Uber. Ms. Burns was appointed by President Barack Obama to help lead the White House national program on Science, Technology, Engineering and Math (STEM) from 2009 to 2016, and she served as chair of the President's Export Council from 2015 to 2016 after having served as vice chair from 2010 to 2015. Ms. Burns holds a master's degree in mechanical engineering from Columbia University and a bachelor's in mechanical engineering from Polytechnic Institute of New York University.
Clay Whitehead is our CEO and a director . Mr. Whitehead is an investor, advisor, and growth company CEO. Most recently, Mr. Whitehead founded Pomegranate Ventures in 2019 to invest in private, high-growth technology companies in the cloud, enterprise, and consumer sectors. Recent investments include DigitalOcean, Notion, Gitlab, Calm, and Lemonade. Mr. Whitehead has also served as an advisor to the CEOs of several prominent technology companies, including Databricks, Catchpoint, and Auth0 from 2016 to 2018. Mr. Whitehead also co-founded and led PresenceLearning, the leading telehealth platform and marketplace for special education and mental health therapy services for children and teens, from 2009 through 2018. PresenceLearning was ranked as the sixth fastest growing company in San Francisco on the Inc. 500 Fastest Growing Companies list and eighth on the Glassdoor Employee Choice Award for SMB. The company has scaled to over 1,600 people, is profitable, and continues to grow, staying true to its mission of unlocking the potential of all children. Mr. Whitehead began his career in Venture Capital at Venrock, and previously worked in marketing and product at Playcrafter, which was acquired by PopCap Games in 2011. Mr. Whitehead is an active member of YPO, serving on his Chapter Board, and a Kauffman Fellow. Mr. Whitehead holds an MBA from the Stanford Graduate School of Business and holds an AB from Princeton University's Princeton School of Public and International Affairs.
Kanishka Roy is our President and a director . Mr. Roy is a technology and finance veteran, with over 20 years of experience as a technology investment banker, public company executive, and growth investor. From 2014 to 2019, Mr. Roy helped leading Software and Internet companies with mergers and acquisitions (M&A) and capital markets transactions. Mr. Roy also served as the Global Head of Tech M&A Origination for Morgan Stanley, where he was responsible for initiating large, industry-transforming mergers, helping clients take a long-term view of the competitive landscape and implementing winning M&A playbooks to maximize shareholder value. Over his career, Mr. Roy has participated in over $100 billion of M&A transactions. Most recently, from 2019 to 2020, he was Global CFO at SmartNews, a multi-billion-dollar private AI company with over 20 million monthly average users, and led the strategic finance and growth of a rapidly growing company across multiple geographies. Mr. Roy started his career as a software engineer at two software startups, both of which were acquired by larger public companies, and also worked in executive strategy roles at IBM. Mr. Roy holds an undergraduate degree in Electrical & Computer Engineering and an MBA from the Tuck School of Business at Dartmouth.
Mike Dinsdale is our Chief Financial Officer, Chief Operating Officer and a director . Mr. Dinsdale has embodied the "modern unicorn" CFO for over 20 years, with strategic expertise in building high-growth international companies that consistently exceed growth targets. Mr. Dinsdale has successfully secured over $1 billion in financing and been part of great teams generating more than $100 billion in value. Most recently, Mr. Dinsdale was the CFO for Gusto from 2017 to 2020 and prior to that was CFO at two generational, market leading software companies: DoorDash, from 2016 to 2017, and DocuSign, where he also served as Chief Growth Officer, from 2010 to 2016. In addition to his role at Plum, Mr. Dinsdale serves as a Venture Partner at Akkadian Ventures, a late-stage venture fund, and as a board member for private software companies. Mr. Dinsdale earned a BS in engineering from the University of Western Ontario and an MBA from McMaster University. Mr. Dinsdale holds the CFA designation and competed with the Canadian National Sailing Team in the 1996 Olympic trials. He also serves on the Board of Directors for WildAid.
Our Independent Director Nominees
Lane Bess is a director nominee . Mr. Bess has more than 35 years of experience and a proven track record as an executive for rapidly growing, publicly traded, and privately held companies serving the enterprise and consumer markets. Mr. Bess helped build three companies valued over $1bn in the internet security industry. Mr. Bess helped attain early funding and acted as CEO of Palo Alto Networks (PANW) from 2008–2011, where he led the late fundraising and scaled the company from its early go-to-market to a revenue run rate exceeding $200 million on the path to its IPO. He also was instrumental in building Zscaler (ZS) as COO from 2011 to 2015. Mr. Bess was EVP of Worldwide Sales and General Manager of publicly traded Trend Micro Inc. (Nikkei), growing worldwide revenues to over $1 billion annually, from 2002 to 2007. Mr. Bess currently operates his own $100 million venture investment firm, Bess Ventures, which he started in 2015, where he leverages funds generated from his operational success to help other firms create their path to positive outcomes. Some of the firm's notable investments include Arista Networks, Nutanix Inc., ThoughtSpot, Rubrik, and Zscaler. Mr. Bess has a BS in Managerial Economics from Carnegie Mellon University and holds a Masters Degree from the University of Dayton. Lane also serves as a Trustee on the Board of Carnegie Mellon University.
Kelly Breslin Wright is a director nominee . Ms. Wright has over 30 years of experience in leadership, sales, operations, and strategy. Ms. Wright is currently a Board Director at Fastly (NYSE:FSLY), Lucid, and Even and a former Director at Amperity. She has advised multiple tech companies, including Asana and Dropbox. She teaches Go-To-Market Strategy as an adjunct professor at the University of Washington's Foster School of Business. Prior to her current work as a board director and advisor, Ms. Wright spent 12 years at Tableau Software, where she led worldwide sales and field operations as Executive Vice President of Sales. She joined Tableau as the company's first salesperson and tenth employee in 2005, and she helped grow Tableau into a multi-billion dollar public company as a key member of the executive team. Ms. Wright grew Tableau's revenue and field operations from zero to $850 million in revenues and managed over half of Tableau's global team as the company expanded to 3,400 employees. Before Tableau, Ms. Wright spent time at Bain & Company, McKinsey & Company, Bank of America, Dale Carnegie Training, and AtHoc. She earned her BA from Stanford University and MBA from The Wharton School at the University of Pennsylvania. Ms. Wright is active on over a dozen women-on-board organizations and speaks regularly on topics including sales, go-to-market, growth, culture, transformation, leadership, and diversity.
Jennifer Ceran is a director nominee . Ms. Ceran is a senior finance leader with more than 30 years of experience working at high growth, brand name private and public companies. Ms. Ceran is now CFO Emeritus at Smartsheet, a leading SaaS platform that unifies collaboration, workflows and content management into a single, flexible work environment. From 2012 to 2015, Ms. Ceran also served as Vice President of Finance for Box, Inc., a leading content management company, where she was responsible for helping the founders scale the company and prepare for a successful IPO. From 2003 to 2012, Ms. Ceran held various positions at eBay Inc., a global e-commerce and payments company, including Vice President (VP) and Treasurer, VP Financial Planning and Analysis, and VP Investor Relations. Ms. Ceran also ran their first Finance Leadership Development Program, a program to develop top finance talent. Ms. Ceran has received numerous recognitions during her career. Ms. Ceran was recognized by Treasury and Risk Management Magazine from 2006 through 2009 as one of the "100 Most Influential People in Finance." In 2011, she was ranked first in the Institutional Investor list of investor-relations leaders in the internet industry. In 2017, Ms. Ceran received the honorable Puget Sound Business Journal CFO of the year award. Ms. Ceran is on the boards of True Platform, Auth0, NerdWallet and Wyze Labs. Ms. Ceran holds an MBA in Finance and Accounting from the University of Chicago Booth School of Business and BAs in Communications and French from Vanderbilt University.
Vin Murria is a director nominee . Ms. Murria founded Advanced Computer Software plc in 2008. Advanced is a consolidator in the healthcare and business solutions sector and the third largest enterprise software group in the UK, valued at £2bn in August 2019. Advanced was acquired by Vista Private Equity, who remain invested alongside BC Partners today, in May 2015. Ms. Murria formed Computer Software Group plc in 2002, which was initially taken private, with backing from Hg, and subsequently, alongside a merger, exited to Hellman Friedman in 2007 for £0.5bn under the name of IRIS Software Group. IRIS continues to be an Hg investment today and is one of the UK's most trusted providers of business-critical software. Ms. Murria started her career as a sales executive, joining Kewill Systems plc (now BluJay Solutions) in 1986, before exiting the business over 15 years later as COO, having overseen significant growth at the company and a valuation touching £1.2bn in March 2000. Ms. Murria sits on the boards of FTSE companies Softcat Plc, DWF Plc, Bunzl Plc and is a Senior advisor at NM Rothschild and Hg Capital. She has previously served on the Boards of Zoopla Plc, Sophos Plc and Chime Communications Plc. She is a serial investor and advisor to HG Capital and to the software start up and wider business community, for businesses in need of combined experience in venture capital, private equity, operational and non-executive roles. She was named British Angel Investor of the Year for the year 2019/20. In 2007, Ms. Murria founded the PS Foundation, a charitable foundation targeted at educating and supporting women in India and the UK. She is also a Patron of Prince's Trust, the Outward Bound Trust and Shivia, which works with communities in India, to help people work their way out of poverty. She holds a BSc Hons (First) in Computer Science, an MBA, and an honoree doctorate from Edinburgh Napier for her services to business. In 2018, Vin received an OBE for services to the UK digital economy and advancing women in the software sector.
Alok Sama is a director nominee . Mr. Sama is currently a Senior Advisor to Warburg Pincus LLC and to The Raine Group, joining in 2020 and 2019, respectively. He was formerly President & CFO of SoftBank Group International ("SBGI") and Chief Strategy Officer for SoftBank Group ("SBG"), departing in 2020. While at SoftBank, Mr. Sama led the $59 billion merger of Sprint and T-Mobile, the $34 billion acquisition of ARM Holdings Plc, the $10 billion disposition of SoftBank's stake in Alibaba Group Holding, the $8.6 billion sale of Supercell Oy to Tencent Holdings, and the restructuring of SoftBank's holding in Yahoo Japan. Mr. Sama was also responsible for multiple growth capital investments across technology verticals, including ride sharing, fintech, and communications. Mr. Sama represented SoftBank as a Board member at Arm Holdings, Fortress Investment Group, SoFi, Brightstar Corp, Softbank Energy, SoftBank Group Capital, and Airtel Africa. Mr. Sama was also a Senior Managing Director at Morgan Stanley, where he led the firm's communications practice in Europe and TMT practice in the Asia-Pacific region. Mr. Sama co-founded Baer Capital Partners, an alternative asset management firm focused on India with over $300 million in assets, in partnership with the Baer family and Dubai Holdings. He continues to be a Director of Baer Capital. He is a member of the CNBC Global CFO Council, and a former Chairman of the London Chapter of the Young President's Organization (YPO).
Kevin Turner is a director nominee . Mr. Turner is a highly unique CEO and executive who has served and excelled at two of the most admired companies in the world, Walmart and Microsoft. Since 2018, Mr. Turner has served as President and CEO of Core Scientific, the largest Blockchain hosting company in the U.S. As Microsoft's former Chief Operating Officer from 2005 to 2016, Mr. Turner led the company's global sales, marketing and services organization of 70,000+ employees in more than 190 countries through the transition of Bill Gates, Steve Ballmer, and Satya Nadella all while serving as COO. Under Mr. Turner's leadership, the sales and marketing group delivered more than $91.9 billion in revenue in fiscal 2016. Mr. Turner oversaw worldwide sales, field marketing, services, support, and partner channels, as well as Microsoft Stores and corporate support functions, including Information Technology, Worldwide Licensing & Pricing, and Operations. Mr. Turner spent nearly 20 years at Wal-Mart Stores, where he rose through the ranks and was named the youngest corporate officer ever at Wal-Mart at age 29. Mr. Turner held various leadership positions at Wal-Mart, including becoming the Chief Information Officer for Wal-Mart Stores, and as his last assignment he served as the President and Chief Executive Officer of SAM'S CLUB, a $37 billion division of Wal-Mart Stores. He was appointed Chairman of Zayo Group in 2020 and Vice Chairman of the Board for Albertsons Companies, receiving his first appointment with the company in 2017. He served as a Board Director for Nordstrom from 2010 to 2020, and Vice Chairman of Citadel and CEO of Citadel Securities from 2016 to 2017.