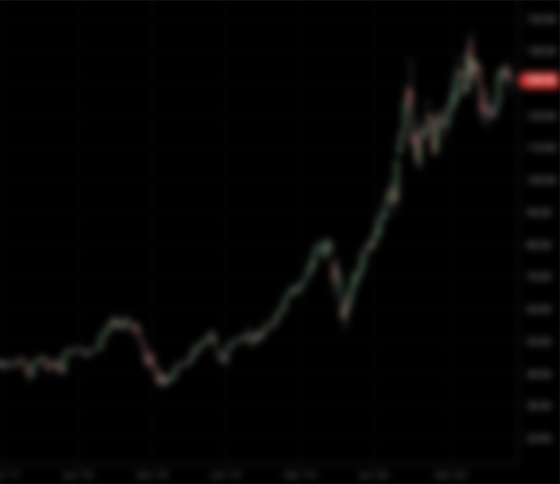 TETCU
| | | | |
| --- | --- | --- | --- |
| First | 2021-03-17 | $10.00 | |
| Recent | 2023-04-06 | $10.20 | 2% |
Tech & Energy Transition Corp
Raised

$350M

CIK

1840920

SPAC Ticker

TETCU

Focus

Infrastructure, Technology, Software, Telecommunications, Renewable Energy
Dan Hesse has agreed to serve on the board of directors as the Executive Chairman . He most recently served as the Chief Executive Officer of Sprint (NYSE: S), the third largest US telecommunications company, from December 2007 to August 2014. During his tenure as CEO, the American Customer Satisfaction Index recognized Sprint as the most improved U.S. company in overall customer satisfaction across all 43 industries, and JD Power recognized Sprint 20 times for excellence in customer service. Sprint, at #3, was the only telecom company on Newsweek's list of America's 25 Greenest Companies, and Corporate Responsibility magazine awarded Mr. Hesse its Lifetime Achievement Award. Sprint's improved performance is further demonstrated by Sprint's #1 ranking among all S&P 500 companies for Total Shareholder Return, assuming reinvested dividends, during Mr. Hesse's last two full calendar years as CEO. Prior to Sprint, Mr. Hesse was the Chairman and CEO of Embarq Corporation, a $6 billion-in-revenue telecommunications services company. Mr. Hesse spent 23 years at AT&T and rose to President and CEO of AT&T Wireless Services, at the time the United States' largest wireless carrier. He received a BA from the University of Notre Dame, an MBA from Cornell University and an MS from the Massachusetts Institute of Technology. Mr. Hesse currently serves on the boards of directors of PNC (NYSE: PNC), where he chairs the Technology Subcommittee, and Akamai (NASDAQ: AKAM), where he chairs the Environmental, Social and Governance Committee. We believe Mr. Hesse's accomplishments and reputation in the communications and technology industries will enable access to potential business combination targets.
John Spirtos is the Chief Executive Officer of the company. He is a Senior Advisor at Macquarie Capital and leads investing efforts in communication and technology infrastructure investing. Prior to working with Macquarie Capital, Mr. Spirtos held several leadership positions at General Electric (NYSE: GE), including Senior Managing Director at GE Ventures overseeing the new business creation function for GE. Prior to that, Mr. Spirtos served as Executive Vice President of Sales, Marketing and Corporate Development at iconectiv, which is the communications database division of LM Ericsson (NASDAQ: ERIC); CEO of GridPoint Inc., a privately held provider of IoT networking and energy management services; EVP of Comverse Technology (NASDAQ: CMVT), a global provider of real-time billing and rating solutions to telecoms and utilities, SVP of Corporate Development at NeuStar, Inc. (NYSE: NSR), a global provider of database management services; and President of Broadwing Communications (NASDAQ: BWNG), a national provider of communications services now owned by Lumen Technologies (previously CenturyTel, Inc.). Mr. Spirtos received a BS from University of California, a JD from Southwestern University and an MBA and LLM from Georgetown University.
Greg Callman is the Energy Chief Investment Officer of the company. He is a Senior Managing Director and Global Head of Energy Technology at Macquarie Capital. Mr. Callman leads infrastructure development and corporate equity investments across categories such as grid scale energy storage, distributed energy, fleet electrification and residential energy. He brings 20 years of international experience as an operating executive, investor, consultant and public servant. Mr. Callman joined Macquarie Capital from Tesla, where he led the growth of the company's energy business and charging infrastructure programs in the US, Europe, and Australia/New Zealand. His team was responsible for landmark projects that include commercial and residential virtual power plants, standalone and PV-paired grid scale storage, and a global network of high-power EV charging. Prior to Tesla, Mr. Callman served at the US Department of Energy, both with ARPA-E and the Recovery Act Team, where he focused on the commercialization of new and disruptive technologies. Mr. Callman holds an MA from the Johns Hopkins School of Advanced International Studies (SAIS) and was an interdisciplinary Echols Scholar at the University of Virginia, focused on biochemistry and evolutionary biology.
Stephan Feilhauer is the Chief Financial Officer of the company. He is a Managing Director in Macquarie Capital's Principal Finance Group, where he leads the investing efforts into growth stage companies at the intersection of technology with infrastructure, industrials and clean energy. He has 14 years of experience as an investor and researcher in the US, Europe and Asia. Mr. Feilhauer joined Macquarie Capital from Deutsche Bank's principal investing, structured credit and corporate M&A teams in New York and Singapore. He began his career with Goldman Sachs in London, in the then newly-created ESG and thematic equity research team. He holds a BSc from the University of London (University College London and London School of Economics) and an engineering Master's degree from the Massachusetts Institute of Technology, during the completion of which he also consulted for the World Bank. He serves on the board of trustees of the German School Brooklyn.
Gautham Srinivas is the Chief Legal Counsel and Company Secretary of the company. He is a Managing Director in Macquarie Capital's Principal Finance Group where he serves as a senior counsel in New York. He has 18 years of global experience at leading law firms and financial institutions in Sydney, London and New York. Mr. Srinivas previously worked in Macquarie Capital's Sydney office and served on the boards of various Macquarie group companies and portfolio companies throughout the Asia Pacific region. Mr. Srinivas has experience in principal investments across the capital structure and in various sectors, including infrastructure, telecommunications, transportation, energy and real estate. Mr. Srinivas holds a Masters of Corporate Law from the University of Cambridge and is licensed to practice law in New South Wales (Australia), England and New York State.
Lawrence Handen is a director of the company . He is Senior Managing Director in Macquarie Capital's Principal Finance Group, where he serves as the Global Head of Technology and Growth Equity Investing. He has more than 30 years of experience as an investor, operator and consultant. Throughout his career, Mr. Handen has been involved as a principal investor in more than 125 equity investments and acquisitions, served on the board of directors of more than 30 companies throughout the Americas and Australia and has advised over 100 other companies in various capacities. He joined Macquarie Capital from Insight Venture Partners, a leading technology-focused private equity and venture capital firm, where he served as Managing Director. Prior to Insight, Mr. Handen was a General Partner at UBS Capital where he led the firm's Software, Internet & Services Group. Previously, he was a Partner at PricewaterhouseCoopers Consulting. While at PwC, Mr. Handen led a practice specializing in corporate-wide growth and recovery solutions for companies in the technology, information, communications and entertainment industries. Mr. Handen received a BA in Economics and Political Science from Bucknell University and an MBA in Finance from NYU's Stern School of Business.
David Roseman has agreed to serve on the board of directors of the company. He is currently the Chairman of Macquarie Capital's Infrastructure and Energy Group, a team of over 250 professionals operating in all infrastructure, energy and utilities subsectors across the globe. Mr. Roseman was previously Macquarie Capital's Head of the Infrastructure, Renewables and Utilities group for seven years. He joined Macquarie's Project and Structured Finance Group in 1992. Prior to joining Macquarie, Mr. Roseman worked in the Banking and Finance Group at law firm Mallesons. Mr. Roseman previously served as Solicitor of the Supreme Court — New South Wales, Australia. He received a Bachelor of Economics (Hons) and Law at Monash University (Australia).
Virginia Breen has agreed to serve on the board of directors of the company. She has 25 years of experience as an investor and board member in institutional private and public equity. She began her career at Donaldson, Lufkin & Jenrette (now Credit Suisse/First Boston) in investment banking in 1986 and moved to their venture capital affiliate, The Sprout Group, in 1988. Ms. Breen serves on the board of directors at UST Global Private Markets Fund, LLC, NB Private Markets Fund II, LLC, NB Private Markets Fund III, LLC, NB Crossroads Private Markets Fund IV Holdings LLC, NB Crossroads Private Markets Fund V Holdings LLC, NB Crossroads Private Markets Fund VI Holdings LLC, NB Crossroads Private Markets Access Fund, Jones Lang LaSalle Income Property Trust and Paylocity Holding Corporation (NASDAQ: PCTY). Ms. Breen also serves on the board of managers of the UBS A&Q Fund Complex and as a trustee for the Calamos Fund Complex. Ms. Breen holds an MBA with highest honors from Columbia University and an AB in Computer Science from Harvard College.
James Avery has agreed to serve on the board of directors of the company. He currently serves as a director on the Western Electricity Coordinating Council. Mr. Avery was most recently the Chief Development Officer for San Diego Gas & Electric, a regulated subsidiary of Sempra Energy, a Fortune 500 energy services holding company whose family of companies provide electricity, natural gas and value-added energy related products and services. Prior to joining San Diego Gas & Electric, Mr. Avery was a consultant with R.J. Rudden Associates, chief executive officer of the electric and gas operations at Citizens Utilities Company, and Chairman of the California Transmission Planning Group. Mr. Avery's board select positions include CleanTech San Diego, the California Power Exchange, the Vermont Electric Power Company, and RJ Rudden Associates. Mr. Avery is a graduate of the Executive Management Program at Dartmouth College and he holds a Bachelor of Engineering degree from Manhattan College.
Gregory Gilmore has agreed to serve on the board of directors of the company. He has over 30 years of experience in sales, consulting, and operations management. Mr. Gilmore is chief executive officer of Planview and has been the driving force behind the company's growth for the past 20 years. Under Mr. Gilmore's leadership, Planview pioneered the work and resource management category for enterprise software, grew the total addressable market from $300 million to $5 billion in just two years. Mr. Gilmore previously held leadership positions at Ernst & Young, Texas Instruments, James Martin & Co, and ABT. He is active in business and charity communities, having served as chairman of the board at Regents School of Austin and on the boards of the Hillview Christian Ministries and Foundation for the Homeless. Mr. Gilmore has a bachelor's degree in business analysis from Texas A&M University.
Diarmuid B. O'Connell has agreed to serve on the board of directors of the company. He previously served as Vice President of Corporate and Business Development at Tesla, Inc. Over the course of an 11-year tenure at Tesla, Mr. O'Connell was the second longest tenured member of the governing executive staff and was responsible for a wide range of strategic functions, projects and deals. Prior to joining Tesla, Mr. O'Connell joined the U.S. Department of State in late 2001 under the then leadership of Colin Powell, where he served as Chief of Staff for Political Military Affairs in support of the U.S. military operations in Iraq, Afghanistan and other operational theaters, defense trade controls and post-conflict small arms reduction and demining. Earlier in his career, Mr. O'Connell served as a strategy consultant for Accenture and as a marketing executive at McCann Worldwide and Young & Rubicam. He was a co-founder of a distance learning start-up, Real Time Learning, in 1999. Mr. O'Connell continues his involvement in next generation mobility, energy transition and sustainability projects and currently serves on the boards of Dana Corp. (NYSE: DAN), Albemarle Corp. (NYSE: ALB) and The Mobility House GmbH. Mr. O'Connell also consults to a number of global energy and mobility projects in the U.S. and in Europe, including large scale battery manufacturing, battery recycling, long duration energy storage, electric aviation and automotive retail with a focus on new ownership models. Mr. O'Connell holds a BA from Dartmouth College in History and Government, an MA in Foreign Policy from the University of Virginia in Political Economy and Soviet Foreign Policy and an MBA from Kellogg Graduate School of Management.