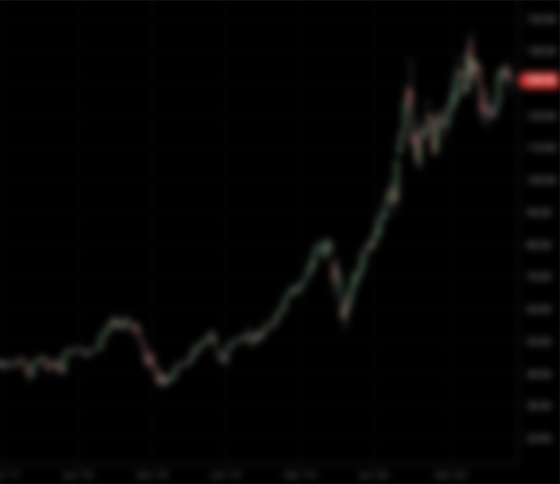 Raised

$250M

CIK

1841383

SPAC Ticker

LVRAU

Focus

Mobility, Autonomous Vehicles, Automotive
Martín Varsavsky
Mr. Varsavsky is our Chairman and CEO and a serial entrepreneur who has founded eight companies in the United States and Europe in the last 30 years. Mr. Varsavsky has successfully identified and profited from a number of trends including fiber optic networks, mobile networks, consumer internet, renewable energy such as wind and solar, and in healthcare, fertility preservation and embryo testing.
At the start of his career in the 1990s, Mr. Varsavsky built Viatel Inc., which became the first pan-European fiber optic network (sold stake for $1.2 billion in 1999), followed by Jazztel, a telecom operator that went public in 1999 (exited at $770 million valuation). In the early 2000s, Mr. Varsavsky built Ya.com, which later sold to Deutsche Telekom for $650 million. In 2005, Mr. Varsavsky founded the international Wi-Fi services company Fon Wireless Ltd. ("Fon"), backed by equity investors Google and Microsoft. In May 2019, Mr. Varsavsky sold his entire stake in Fon back to the company as part of Fon's stock buyback program. Mr. Varsavsky subsequently co-founded Eolia Renovables de Inversiones SCR SA, one of Spain's largest renewable energy companies, which was sold in 2019. In 2015, backed by Lee Equity Partners, Mr. Varsavsky founded Prelude Fertility/Inception, now the largest chain of fertility clinics in the USA. In 2017, Mr. Varsavsky founded Overture Life, which focuses on automating the embryology lab and is backed by Khosla Ventures, Marc Benioff and Allen & Company.
Mr. Varsavsky is also an investor through Jazzya Investments, his family office and through funds with a combined pool of $200 million. These funds include VAS Ventures, which does seed and early stage investing, and Martín Varsavsky Bankinter Fund, which does late stage investing and funds. Investment targets have included 23andMe, Aura Biosciences, Busuu, Cookunity, Elite Daily, Eloquii, Menéame Hipertextual, Netvibes, Reclamador, SmartThings, Todoexpertos, Truecaller, Tumblr, Verse, Voyage and Wavesense. In addition to his current role at Goggo Network as Co-Founder CEO, Mr. Varsavsky occasionally teaches entrepreneurship at Columbia Business School, New York University and IE University of Spain and serves as a member of the Board of Axel Springer SE.
Yasmine Fage
Ms. Fage is our COO. She is Goggo Network's Co-Founder & COO and partner at early stage venture fund VAS Ventures. She previously served as Associate Partner at McKinsey & Company in the New York office where she was a leader in private equity and public sectors as well as the innovation practice. Ms. Fage is passionate about bringing innovation and systemic changes to societies and has gathered over 15 years of experience working with corporations and governments across the world in highly regulated industries such as healthcare and transportation.
Stefan Krause
Our CFO and CIO is Stefan Krause, who is currently the President and COO of Fisker Inc. He successfully founded and managed Canoo, an electric car startup, in California from 2017 to 2020. He has served on two DAX Company Management Boards from May 2002 until December 2015. He also served as CFO of Deutsche Bank AG and had a dynamic career-building tenure at BMW AG that began in 1987, where he eventually served as the company's CFO. Having lived in Colombia, the US, Japan, Germany and the UK, he is curious about culture, diversity and languages. He has a proven track record as a manager and leader.
Bodo Uebber
Bodo Uebber has served as Chairman of Evercore Germany's Supervisory Board since April 2020. Mr. Uebber was previously CFO of Daimler between 2004 and 2019 where his responsibilities included Finance, Mergers & Acquisitions and the Daimler's Financial Services business unit, including Digital Mobility Services. He held numerous senior leadership roles at and on behalf of Daimler, including Daimler Financial Services AG, BAIC Motor Corporation and Mercedes-Benz Grand Prix. In addition to Daimler, Mr. Uebber was Chairman of the Board of Directors of Airbus SE (formerly: EADS) between 2007 and 2012. He currently serves on the Supervisory Boards of Bertelsmann and Adidas.
Ingo Hueck
Ingo Hueck is a qualified attorney and German entrepreneur and has over 25 years' experience in the automotive and technology industry. He brings extensive expertise in international corporate transactions, operating at a global scale in international businesses, as well as deep technical expertise within the automotive industry. During his career he was a partner at the New York-based intellectual property law firm Fish & Neave (since 2005 part of Ropes & Gray, Boston) from 1992 to 2002, at first in Palo Alto (CA), in New York (NYC), and finally in Frankfurt (GER). A graduate of the Universities of Bielefeld, Mainz and Munich, Ingo Hueck obtained the state examinations in law in 1989 and 1991. He also holds a doctor degree in law (Dr. iur. 1993). Since 2003 his corporate interests and positions include that of active board member and shareholder in the lightening, electronic, and the engineering industry. He controls and holds a lot of patent-based companies and ventures in these sectors including e-mobility based on battery systems and fuel cell / hydro gen solutions. Dr. Hueck is also a founding partner of Strategic Link & Partners (Berlin/Palo Alto), an M&A and industry consulting firm established in the USA in 1993 that focuses on the automotive industry, the chemical and aluminum-based industries, as well as new ventures and projects for electric drives and motor racing. Qualified as an attorney, he also has shareholder responsibilities in a German family holding with a history of over 200 years in the special chemical and automotive industry.
Alex Clavel
Alex Clavel, who will be a Director upon completion of this offering, is a Managing Partner at SoftBank Group International responsible for global corporate development and investing activities. He serves as a Director on various internal and external company Boards and oversees SoftBank Group International's portfolio of external funds investments. Mr. Clavel joined SoftBank Group International in Tokyo in 2015 and worked in Silicon Valley for two years before moving to New York in 2018. Prior to joining SoftBank Group International, Mr. Clavel spent 19 years at Morgan Stanley in investment banking. He graduated from Princeton University and speaks French, Mandarin Chinese and Japanese.
Matthieu Pigasse
Matthieu Pigasse, who will be a Director upon completion of this offering, is a Partner at Centerview Partners LLC ("Centerview") and has over 20 years of investment banking experience both across a wide range of industries as well as government advisory. Mr. Pigasse's banking experience includes advising the largest companies in Europe such as L'Oréal, Kering, Carrefour, Danone, Sanofi, Total, Engie, Accor, Thales / Orange, in addition to governments such as Argentina, Greece and the Republic of the Congo. Mr. Pigasse started his career in the public service and served in the French Treasury where he was in charge of the cash and debt management for the French State. He then became Cabinet Advisor to the French Minister of Economy, Finance and Industry, Dominique Strauss-Kahn, and then Chief of Staff of Laurent Fabius, Minister of Economy, Finance and Industry. Prior to joining Centerview, Mr. Pigasse spent more than 15 years at Lazard Frères where he was the Global Head of M&A and Global Head of Government Advisory. Mr. Pigasse is also an entrepreneur with interests in the media sector (Le Monde, Mediawan, several radio networks) and has published three books on the economy.