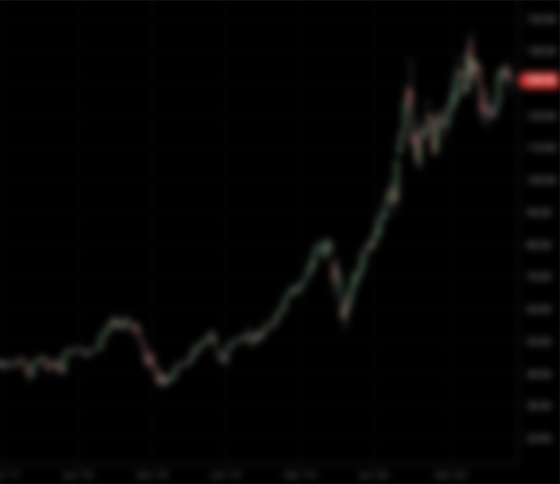 Revolution Healthcare Acquisition Corp.
Raised

$550M

CIK

1841389

Focus

Healthcare, Technology, Life Sciences, Wellness
Jay Markowitz, M.D., our Chief Executive Officer , is currently a Senior Partner at ARCH, having joined the firm in 2021. He previously served as Senior Vice President, Portfolio Management, of Regeneron Pharmaceuticals, Inc. (Nasdaq: REGN) from 2017 to 2020. Dr. Markowitz has 16 years of experience as a leading institutional investor and analyst in the biopharmaceutical sector. He was previously at Capital World Investors, where he was a U.S. pharmaceutical and biotechnology analyst and portfolio manager. Prior to Capital World Investors, Dr. Markowitz was a biotechnology analyst and portfolio manager at T. Rowe Price. Before transitioning to an investment career, he was an assistant professor and transplant surgeon at the Johns Hopkins University School of Medicine.
Dr. Markowitz earned his M.D. from Duke University and holds a B.A. in Chemistry, summa cum laude, from Columbia University. He completed a fellowship in transplant surgery at the UCLA Medical Center, a surgical residency at Massachusetts General Hospital, and a Research Fellowship in Cellular and Molecular Immunology at the Harvard School of Public Health.
Mark McDonnell, our Chief Financial Officer , joined ARCH in 1999, where he currently serves as a Managing Director, Chief Financial and Chief Administrative Officer. Previously, Mr. McDonnell held the position of Chief Financial Officer at Marquette Venture Partners. He has also held roles in financial management with Enterprise Systems, a health care software developer acquired by HBO & Co., and with KPMG, LLP, serving clients primarily in the information and communication industries. Mr. McDonnell holds a B.S. in Accounting from Marquette University and is a certified public accountant.
Jason Doren, our Chief Administrative Officer , has served as General Counsel for ARCH since 2019. Prior to that, Mr. Doren was Chief Administrative Officer and General Counsel of Kleiner Perkins (KP). Prior to KP, Mr. Doren was General Counsel of SVB Capital, the venture capital investing division of SVB Financial Group (SVB), and served as Assistant General Counsel of SVB, where he was responsible for a variety of matters including strategic investments, international expansion, M&A and SVB's government affairs efforts. Earlier in his career, Mr. Doren was an attorney at Cooley LLP, where he represented venture capital funds and venture capital-backed companies, and prior to Cooley he was a trial attorney with Bronson, Bronson & McKinnon LLP in San Francisco.
Mr. Doren has over 25 years of legal and venture capital industry experience. He is a founding member of the NVCA General Counsel Advisory Board, co-chaired the Advanced Venture Capital seminar for the Practicing Law Institute, a non-profit committed to continuing legal education, and served on the Advisory Board for the Stanford University Venture Capital Directors' College. Mr. Doren earned his J.D. from the UCLA School of Law and holds a B.S. in Finance, summa cum laude, from the University of Illinois.
Evan Sotiriou, our Chief Operating Officer , has served in several senior management capacities of General Catalyst since 2019 and as COO of HAAC since its formation. Prior to that, Mr. Sotiriou served as the Chief Financial Officer for OrbiMed, which invests globally across the healthcare industry, from 2011 to 2019. Mr. Sotiriou also acted as the Vice President of GSC Group from 2000 to 2008, Managing Director of Clearlake Capital Management, L.P. from 2008 to 2010 and subsequently as the Chief Financial Officer for Archer Capital Management, L.P. from 2010 to 2011. Mr. Sotiriou holds an A.B. from Dartmouth College.
Jeff Leiden, M.D., Ph.D., has agreed to serve on our board of directors . Dr. Leiden has served as Executive Chairman of Vertex Pharmaceuticals (Nasdaq: VRTX) since April 2020. He previously served as Vertex's Chief Executive Officer and President from 2012 through March 2020. He has been a member of Vertex's board of directors since July 2009, and has served as its Chairman since May 2012, and its lead independent director from October 2010 through December 2011. Prior to that, Dr. Leiden was a Managing Director at Clarus Ventures, a life sciences venture capital firm, from 2006 through January 2012. Dr. Leiden was President and Chief Operating Officer of Abbott Laboratories (NYSE: ABT), Pharmaceuticals Products Group, and a member of the Board of Directors of Abbott Laboratories from 2001 to 2006. From 1987 to 2000, Dr. Leiden held several academic appointments, including the Rawson Professor of Medicine and Pathology and Chief of Cardiology and Director of the Cardiovascular Research Institute at the University of Chicago, the Elkan R. Blout Professor of Biological Sciences at the Harvard School of Public Health, and Professor of Medicine at Harvard Medical School. He is an elected member of both the American Academy of Arts and Sciences and the Institute of Medicine of the National Academy of Sciences. Dr. Leiden serves as a director of Massachusetts Mutual Life Insurance Company, an insurance company. Dr. Leiden was a director and the non-executive Vice Chairman of the board of Shire plc, a specialty biopharmaceutical company, from 2006 to January 2012, and a director of Quest Diagnostics, a medical diagnostics company, from December 2014 to May 2019. Dr. Leiden received his M.D., Ph.D. and B.A. degrees from the University of Chicago.
Kris Engskov has agreed to serve on our board of directors . Mr. Engskov has been the President of Aegis Living since 2019, where he is a member of the Leadership Steering Committee responsible for setting company growth strategy, program development, and new market site selection. Mr. Engskov previously spent 16 years at Starbucks Corporation, where he led and gained experiences in all parts of the organization—from brand strategy and marketing, to real estate development, to technology implementation, to customer experiences and operational excellence. His roles included president of Starbucks' flagship U.S. retail business, leading 170,000 employees across 8,300 stores, and president of the Europe, Middle East, and Africa (EMEA) division, where he built the Starbucks brand across more than 30 countries. Prior to Starbucks, Mr. Engskov worked for Madrona Venture Group, LLC, a Seattle-based venture capital fund. Mr. Engskov holds a B.A. in Public Administration from the University of Arkansas at Fayetteville.
Catherine Friedman has agreed to serve on our board of directors . Ms. Friedman held numerous executive positions during a 23-year investment banking career with Morgan Stanley, including Managing Director, Head of West Coast Healthcare, and Co-Head of the Biotechnology Practice. She currently serves as the chair of the board of directors of GRAIL, Inc., and is a member of the board of directors of Altaba Inc. (formerly Yahoo!), Radius Health, Inc., Seer, Inc., and Lyell Immunopharma Inc. Additionally, Ms. Friedman serves as a trustee of The Darden School Foundation at the University of Virginia. She holds a B.A. in Economics from Harvard University and an M.B.A. from The University of Virginia's Darden School of Business.
Robert Nelsen, a member of our board of directors , is a co-founder and a Managing Director of ARCH. He joined ARCH at its founding and played a significant role in the creation, early sourcing, financing and development of more than 100 companies, including over thirty which have reached valuations exceeding $1 billion.
Mr. Nelsen is focused on generating new ideas for disruptive technologies or business models and partnering with founding management teams and entrepreneurs to execute on these visions by advancing novel platform technologies with the overarching goal of improving care and outcomes. Some of his notable early-stage investments include Illumina, Inc., Alnylam Pharmaceuticals, Juno Therapeutics (sold to Celgene Corporation for $11.9 billion in 2018) and GRAIL (announced a sale to Illumina for $8 billion in 2020 plus a future revenue share). Other investments over the years have included prominent biotechnology and life sciences companies, such as Array BioPharma (sold to Pfizer for $11.4 billion), Receptos, Inc. (sold to Celgene for $7.2 billion), Sage Therapeutics, Beam Therapeutics, Denali Therapeutics, Karuna Therapeutics, Lyell Immunopharma, Vir Biotechnology, Fate Therapeutics, Editas Medicine, Sana Biotechnology, deCODE Genetics, 10x Genomics and Semma Therapeutics (sold to Vertex Pharmaceuticals for $1 billion).
Mr. Nelsen is a director of Vir Bio, GRAIL, Sana Biotechnology, Lyell Immunopharma, Beam Therapeutics, Denali Therapeutics, and serves as Chairman of Hua Medicine, among others. He previously served as a Trustee of the Fred Hutchinson Cancer Research Institute, the Institute for Systems Biology, and was a director of the National Venture Capital Association. Mr. Nelsen holds an M.B.A. from the University of Chicago and a B.S. in Economics and Biology from the University of Puget Sound.
Jennifer Schneider, M.D., has agreed to serve on our board of directors . Dr. Schneider was the President of Livongo Health from December 2018 until October 2020, where she was responsible for product, data science, engineering, marketing, clinical operations, and growth strategy. Dr. Schneider previously served as the company's Chief Medical Officer from 2015 to 2018, where she led the company's strategic clinical product vision, data science, clinical trials, and the organization's certified diabetes educators and coaches. Dr. Schneider also serves as a director of HAAC, a special purpose acquisition company sponsored by an affiliate of General Catalyst. Dr. Schneider is the author of Decoding Health Signals: Silicon Valley's Consumer-First Approach to a New Era of Health, which offers a guide to the depth of the chronic conditions problem facing the industry today and explores how companies are using big data analytics and artificial intelligence to reinvent care delivery for people with chronic conditions. Dr. Schneider was recently named to Modern Healthcare's List of Top Clinical Executives.
Prior to Livongo, Dr. Schneider held several key leadership roles at Castlight Health from 2010 to 2015, most recently as Chief Medical Officer. Dr. Schneider also has held leadership roles as a health outcomes researcher and Chief Resident at Stanford University from 2005 to 2006, and she has practiced medicine as an attending physician at Stanford University, the VA Palo Alto Health Care System, and Kaiser Permanente. Dr. Schneider holds a B.S. in Biology from the College of the Holy Cross, an M.D. from Johns Hopkins School of Medicine, and an M.S. in Health Services Research from Stanford University. Dr. Schneider completed her internal medicine residency at Stanford University Hospital.
Hemant Taneja, a member of our board of directors , has been a managing director at General Catalyst since 2007 and the founder of the firm's Silicon Valley operations. Mr. Taneja partners with mission-driven founders building platform companies that are fundamentally aligned with the long-term interests of society. Mr. Taneja is an early investor in market-leading companies across many sectors of the economy like Anduril, Canva, Color, Gitlab, Grammarly, Gusto, Livongo, Ro, Samsara, Snap, and Stripe.
Mr. Taneja is also the founder and Executive Chairman of Commure, a company that has partnered with major health systems to modernize the software infrastructure for the healthcare space since its inception in 2017. Mr. Taneja's recently published book UnHealthcare, co-authored with Dr. Stephen K. Klasko, lays out their thesis for how the healthcare system needs to transform into a health assurance system to bring consumerism, affordability, and rational economic behavior to this important sector.
In addition to his investment work, Mr. Taneja is the Co-Founder of Advanced Energy Economy, an organization focused on transforming energy policy in America since 2011; and is a Founding Board Member of the Khan Lab School, a nonprofit K-12 school dedicated to classroom innovation since 2014. Mr. Taneja sits on the Board of Fellows for the Stanford School of Medicine and teaches a course at the college on A.I., Entrepreneurship, and Society. More recently, Mr. Taneja was featured in Business insider's "100 People Transforming Business" list. Mr. Taneja graduated from Massachusetts Institute of Technology (MIT) with a B.S. in Electrical Engineering & Computer Science, Mathematics and Biology & Biomedical Engineering and an M.S. in Electrical Engineering & Computer Science and Operations Research.