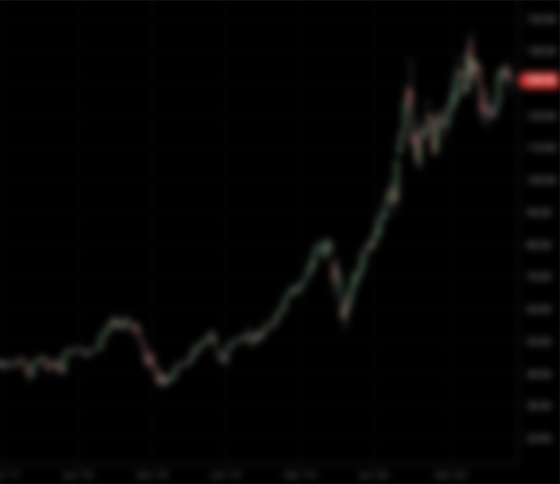 VPC Impact Acquisition Holdings III, Inc.
Raised

$253M

CIK

1841408

Focus

FinTech, Technology, Unicorns
Brendan Carroll, our Co-Chief Executive Officer , is a Senior Partner at VPC, which he co-founded in 2007. He is responsible for strategic initiatives and firm operations in addition to sourcing, evaluating and executing investment opportunities. Mr. Carroll also oversees marketing, fundraising, business development and investor relations for the firm. He is a member of the firm's Senior Leadership Team and Investment Committee. Mr. Carroll serves as member of the board of directors of VPC portfolio company, johnnie-O. Previously, as a member of the Solutions Group at Magnetar Capital, Mr. Carroll specialized in direct financings to lower middle market companies. He has held various investment banking positions at William Blair and Robertson Stephens, specializing in corporate finance and mergers and acquisitions. Mr. Carroll received a B.A. with honors in government from Georgetown University and an MBA from Harvard Business School. He speaks frequently on debt and private equity investing issues and has served as a guest lecturer and panelist at the University of Chicago's Booth Global School of Business, Northwestern University's Kellogg School of Management and Harvard Business School. Mr. Carroll is a member of the Finance Council of the Archdiocese of Chicago and Loyola Press and previously served on the Board of Regents at Georgetown University. He is also a director on the board of the Ann & Robert H. Lurie Children's Hospital of Chicago and is also a member of the board's Finance Committee.
Gordon Watson, our Co-Chief Executive Officer , joined VPC in 2014 and is currently a Partner. Gordon is a member of VPC's investment committee and helps lead our Fintech investing team. Gordon is the Investment Manager for VPC Specialty Lending Investments PLC (LSE: VSL), a VPC managed UK publicly listed investment trust focused on opportunities in the Fintech market. Gordon is also the president and chief operating officer of VPC Impact Acquisition Holdings, and serves on the board of directors of VPC Impact Acquisition Holdings. Previously, Gordon was a portfolio manager focused on distressed debt at GLG Partners, a London-based $31 billion multi-strategy hedge fund that concentrates on a diverse range of alternative investments. He joined GLG when it purchased Ore Hill Partners, a credit focused hedge fund where Gordon was a partner.
Carly Altieri, our Chief Financial Officer , joined VPC in 2018 and currently is a Fund Controller. Carly oversees VPC's fund accounting team in the execution of accounting, finance, tax, audit, reporting and treasury related activities for the VPC funds. Ms. Altieri joined VPC from Northern Trust Hedge Fund Services, where she was a Vice President responsible for the fund accounting team supporting hedge fund clients. Prior to Northern Trust, she was an officer at JPMorgan Chase, where she worked in Private Equity and Real Estate Services. Ms. Altieri started her career in audit at KPMG LLP, specializing in the financial services industry. Ms. Altieri received a B.S. in accountancy and finance from Marquette University. She is a Certified Public Accountant (inactive).
John Martin is the chairman of our board of directors . Mr. Martin maintains over thirty years of investment experience and is a Senior Partner at VPC. Martin served as managing partner and co-CEO of Antares Capital, LP, a private debt credit manager, until May 2019. He was a founding partner of the original Antares Capital in 1996, a startup business that provided acquisition financing capital to the portfolio companies of private equity firms across North America. Over the course of nine years, Antares grew to become one of the largest providers of acquisition capital to private equity sponsors in the middle market. Following the firm's acquisition by GE Capital in 2005, Martin became President and CEO of the newly branded GE Antares Capital and helped to direct the strategic vision of the business. In addition, he presided over numerous acquisitions and divestitures, including the sale of the firm to The Canada Pension Plan Investment Board ("CPPIB") for $12 billion in August 2015. Subsequently, Antares went on to raise more than $6.5 billion in the CLO market from a global investor base comprised of banks, pension funds, insurance companies and asset managers. Mr. Martin is currently the chairman and chief executive officer of VPC Impact Acquisition Holdings, and serves on the board of directors of VPC Impact Acquisition Holdings. Following the acquisition by CPPIB, Martin sat on the Antares Investment Committee throughout his tenure at the company and was a member of the board of directors. At the time of his retirement, the firm's assets under management totaled more than $24 billion.
Janet Kloppenburg will be one of our directors as of the effective date of the registration statement. Ms. Kloppenburg has served since 2002 as President of JJK Research Associates, a consulting and advisory services firm that provides strategic analysis focused on scaling omni channel operations and delivering profitability across all channels. From 1987 to 2002, Ms. Kloppenburg was a Managing Director at Robertson, Stephens & Co., where she created and managed the firm's consumer practice as a member of the Executive Committee and managed the company's NYC headquarters. There Ms. Kloppenburg was instrumental in taking numerous companies public, including Ann Taylor, Men's Wearhouse, Michaels Stores and Restoration Hardware. Ms. Kloppenburg's areas of expertise include omnichannel strategy, consumer trend analysis, and ecommerce and social media marketing, among others. Ms. Kloppenburg currently serves on the Board of Directors of Show Me Your Mumu, Inc., White + Warren, Inc. and the Artist Association of Nantucket. Ms. Kloppenburg received an M.B.A. from Boston University and a B.S. in Business from the University of Vermont.
Peter Offenhauser will be one of our directors as of the effective date of the registration statement. Mr. Offenhauser is a partner at Northern Pacific Group. Prior to joining Northern Pacific Group, Mr. Offenhauser was a principal at Stone Arch Capital. Prior to Stone Arch, Mr. Offenhauser spent four years as a senior associate with Churchill Equity Partners. Mr. Offenhauser also worked at Ferrer Freeman & Company, a Greenwich, CT-based growth equity investment firm focused on healthcare-related investments. Mr. Offenhauser began his career as an Analyst at Goldsmith, Agio, Helms & Lynner (now Lazard) and earned a B.S. in Accounting and Economics, with honors, from the University of Minnesota, as well as an M.B.A., with honors, from Columbia University.
Kurt Summers will be one of our directors as of the effective date of the registration statement. Mr. Summers has twenty years of experience in both private and public sector finance. Mr. Summers is currently a Senior Advisor at Bridgewater Associates, Blackstone and Ullico, where he provides insight and strategic direction around various investment opportunities and existing holdings, and a member of the Board of Directors of VPC Impact Acquisition Holdings. From 2014 to 2019, Mr. Summers served as Treasurer of the City of Chicago, where he managed the city's more than $8 billion investment portfolio and served as a trustee or fiduciary of five local pension boards with nearly $25 billion under management. As Treasurer of Chicago, Mr. Summers and his team more than tripled the returns on the city's portfolio, which now generates more than $100 million of incremental revenue to Chicago's taxpayers, bondholders and other stakeholders each year. From 2012 to 2014, Mr. Summers served as Senior Vice President at Grosvenor Capital Management where he helped lead the firm's strategy and business development efforts and served as a member of the Office of the Chairman. From 2010 to 2012, Mr. Summers served as Chief of Staff to the Cook County Board President where he was the architect of a turnaround of the second largest county in the country. From 2009 to 2010, Mr. Summers served as Managing Director at Ryan Specialty Group, an international specialty insurance organization. Mr. Summers began his career at McKinsey & Company, a preeminent global strategy-consulting firm, and also worked as an investment banker at Goldman Sachs. Mr. Summers received a BSBA in Finance and International Business with high honors from Washington University and an MBA from Harvard Business School.