Merged into Bluescape Clean Fuels (to form Verde Clean Fuels), ticker now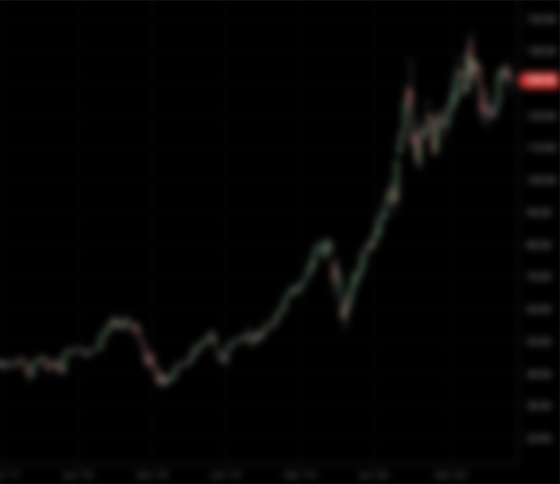 CENQ
Completed
Bluescape Clean Fuels (to form Verde Clean Fuels)
CENQU
| | | | |
| --- | --- | --- | --- |
| First | 2021-08-13 | $10.00 | |
| Recent | 2023-02-15 | $10.82 | 8% |
Raised

$150M

CIK

1841425

SPAC Ticker

CENQU

Merger

Bluescape Clean Fuels (to form Verde Clean Fuels)

Merged Ticker

Focus

Energy, Oil & Gas, Distressed Companies
John B. Connally III, Chairman
Mr. Connally currently serves as our Chairman. He has decades of experience in the formation, management and growth of exploration and production companies as well as numerous contacts within the energy and energy private equity communities. Mr. Connally has also served as chairman of the board of Texas South Energy, Inc. (OTCMKTS: TXSO) since January 2017. Mr. Connally currently serves as chairman of the Texas Lt. Governor's Energy Advisory Board. Mr. Connally was a founding shareholder of Texas South and GulfSlope Energy, Inc., and a founding director of Nuevo Energy, Inc., Endeavor International Corp, Pure Energy Group (where he also served as chief executive officer) and Pure Gas Partners. Mr. Connally practiced corporate and securities and merger and acquisition law for the energy industry and investment banking industry as a partner at the law firm of Baker&Botts. He received both his Bachelor of Arts and JD from the University of Texas.
J. Russell Porter, CEO and Director
Our Chief Executive Officer J. Russell Porter has over 30 years of executive level experience in the oil and gas business with a strong background in property acquisition, energy finance, oil and natural gas marketing as well as conventional and unconventional resource business development. His experience has primarily been leading publicly traded upstream companies operating in the U.S. enhanced by previous work in the energy banking industry. From January 2019 to September 2020, Mr. Porter was Executive Chairman and Chief Executive Officer of Freedom Oil & Gas, Inc., an Australian listed E&P company with assets and operations in the Eagle Ford shale. Mr. Porter managed the liquidation of Freedom's U.S. assets after the Australian parent and U.S. subsidiaries filed voluntary Chapter 11 proceedings in May 2020. From April 2018 until September 2000, Mr. Porter was Chief Operating Officer and subsequently President and Chief Executive Officer of Gastar. Gastar filed a voluntary Chapter 11 bankruptcy on October 31, 2018 after Mr. Porter's departure. From April 1994 to August 2000, Mr. Porter served as Executive Vice President, along with various other leadership roles, at Forcenergy Inc. Mr. Porter holds a Bachelor of Science degree in Petroleum Land Management from Louisiana State University and a M.B.A. from the Kenan-Flagler School of Business at The University of North Carolina at Chapel Hill.
Michael J. Mayell, President, Chief Financial Officer and Director
Mr. Mayell currently serves as our President and Chief Financial Officer, and has over 52 years of experience in the oil and gas business with more than 38 years in top management positions of multiple E&P companies. Mr. Mayell has also served as the Chief Executive Officer and a director of Texas South Energy, Inc. (OTCMKTS: TXSO) since January 2017. Prior to joining Texas South, Mr. Mayell served as President, Chief Operating Officer and a director of The Meridian Resource Corporation which he co-founded in 1985. He served in those capacities at Meridian for over 20 years until it merged into Alta Mesa Holdings in 2010. Prior to Meridian, in 1982, Mr. Mayell founded and as served as President and CEO of Sydson Energy, Inc. which drilled and produced various properties in Louisiana, Oklahoma, and Texas. Sydson Energy and its affiliated companies continue to be active in 2021. Prior to his time at Meridian and Sydson, Mr. Mayell was Vice President of Engineering and Operations at Kirby Exploration Company with responsibility for all of the company's activity in North America. Mr. Mayell began his career with Shell Oil Company in New Orleans, Louisiana with assignments in multiple engineering and operating groups both onshore and offshore South Louisiana. Mr. Mayell received his Bachelor of Science degree in Mechanical Engineering from Clarkston University.
David J. Porter, Vice President — Regulatory
Mr. Porter currently serves as our Vice President — Regulatory. Mr. Porter has served as the President of Porter Production & Consulting Inc. since April 2017. Between January 2011 and December 2016, Mr. Porter served as a Railroad commissioner of the Railroad Commission of Texas. Mr. Porter holds a Bachelor of Science (BS) focused in Accounting from Harding University. He is a Certified Public Accountant issued by the Texas State Board of Public Accountants in October 1982.
Benjamin Francisco Salinas Sada, Director
In December 2013, Mr. Salinas founded Typhoon Offshore, a company to provide oil and gas services to PEMEX, with an innovative business model. In October 2015, Mr. Salinas was appointed as Chief Executive Officer of TV Azteca, Mexico's second largest television broadcasting company. Mr. Salinas is the Founder and Chairman of BTC Investments, a firm organized as a Mexico-based multi-strategy investment management fund primarily allocating venture capital investments in seed, early, and late-stage start-ups from a wide range of sectors. Mr. Salinas holds a Bachelor's Degree in Business Administration from the Instituto Tecnológicoy de Estudios Superiores de Monterrey, one of Mexico's most prestigious universities.
Michael S. Bahorich, Director
Mr. Bahorich has over 35 years of experience in upstream oil and gas with a background in finding and developing conventional fields and shale assets. He joined Apache in November 1996 and was a member of Apache Corporation's senior management team from June 2000 to June 2015. From November 1981 to November 1996 he was a geophysicist, researcher and exploration manager with Amoco. Formerly, Mr. Bahorich was President of the Society of Exploration Geophysicists. Mr. Bahorich served as a director on two public boards, Energy XXI (between 2017 to 2018) and Global Geophysical Services (between 2011 to 2015), as well as two private boards, Premier Oilfield Group and SigmaCubed. Energy XXI filed for bankruptcy protection in April 2016. Global Geophysical Services filed for bankruptcy protection in March 2014 and August 2016. Mr. Bahorich holds a B.S. in Geology from the University of Missouri and an M.S. in Geophysics from Virginia Tech.
David Bullion, Director
Mr. Bullion has over 30 years of experience in upstream oil and gas. He worked at BP plc (formerly The British Petroleum Company plc and BP Amoco plc) since July 1988, first as a field petrophysics in Alaska. At BP, Mr. Bullion held multiple positions including Asset Manager GOM Deepwater from March 2001 to December 2002, Business Development Technical Manager GOM Deep Water from January 2003 to January 2004, Resource Manager for Rockies U.S.A. from February 2004 to December 2005 and managed tight gas fields. After leaving BP in July 2008, Mr. Bullion became Vice President, General Manager for Red Willow LLC leading all operations for the firm in Texas, Oklahoma, Louisiana, and the Gulf of Mexico until his departure in May 2010. Most recently, he has been involved with multiple acquisition and divestment projects advising both buyers and sellers. Mr. Bullion has a BS and MS in Geophysics from Texas A&M University and attended MIT Sloan School of Business Project Academy while at BP.
Denise DuBard, Director
Denise DuBard has served as Vice President and Chief Accounting Officer of Amplify Energy Corp. since August 2018. From March 2015 until July 2018, Ms. DuBard served as Chief Accounting Officer and Controller of Contango Oil & Gas Company. Ms. DuBard also served as Chief Financial Officer, Treasurer and Secretary of PetroPoint Energy Partners, LP from 2012 until August 2014, when the company was sold. Prior to that, Ms. DuBard served as a consultant with Axia Partners, a CPA advisory firm, providing accounting and finance related consulting services to the energy industry from December 2014 until March 2015. Ms. DuBard worked with Axia Partners as a consultant in the same capacity as mentioned above from 2009 to 2012. From 2005 to 2009 Ms. DuBard served as Vice President, Controller and Chief Accounting Officer for Rosetta Resources Inc., a public oil and gas company. Ms. DuBard started her career with Deloitte in the assurance practice and held accounting and consulting positions before 2005 at Sonat Offshore Drilling and Team, Inc. Ms. DuBard graduated with honors from Texas A&M University with a Bachelor of Business Administration degree in Finance and brings over 30 years of energy experience in accounting, finance and management.
David Wallace, Director
From January 2012 to March 2017, Mr. David Wallace was the President of Merchant Trading, and from October 2012 to March 2017 was a Member of the Board of Directors of Castleton Commodities International, LLC (CCI), an international commodities trading and investment firm. He was responsible for all trading activities of CCI in its offices in Stamford, Houston, Calgary, Montevideo, Singapore, Shanghai, and Geneva. Prior to CCI, Mr. Wallace was Head of Business Development at the CCI predecessor entity, Louis Dreyfus Highbridge Energy (LDHE — a joint venture between the Louis Dreyfus Group, and Highbridge Capital Management) from December 2009 to January 2012. Prior to LDHE, Mr. Wallace held various investment and advisory positions at GE Energy Financial Services and Credit Suisse First Boston. Mr. Wallace started his career as an attorney, working at White and Case. Mr. Wallace holds a JD from New York University School of Law, and a BA in philosophy, and a BBA in finance from Southern Methodist University.