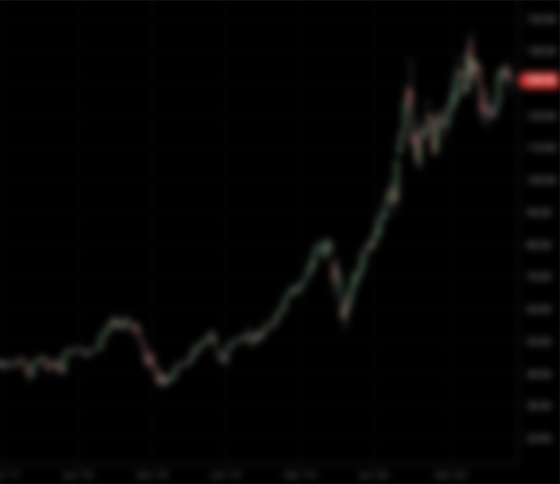 RAM
Definitive Agreement
InfiniteWorld
Aries I Acquisition Corp.
Raised

$145M

CIK

1841867

Focus

Technology, Aerospace, Artificial Intelligence, Cybersecurity, Decentralized Computing
Thane Ritchie, Chairman
Mr. Ritchie has extensive experience in both public and private markets in all phases of company growth including seed capital, growth capital, secondary markets, mergers and acquisitions ("M&A"), trade sales and public exits.
Mr. Ritchie has participated in early stage / venture funding and investing in the pre-IPO stages of companies such as Facebook, Cambridge Quantum Computing, Twitter, eHarmony, Spotify, Pinterest, and StubHub. He also has provided private capital solutions to Fortune 100 companies like Shell Oil and Allstate. Mr. Ritchie has significant experience in vetting companies for potential acquisitions and has developed several innovative funding models. He has over a decade of experience in the SPAC marketplace specifically in private investment in public equity ("PIPE") transactions, warrants and the de-SPAC process.
Mr. Ritchie has served on multiple private company boards and currently is CEO and sits on the board of Global Investment Capital Corp (TSX: GLIN). Mr. Ritchie attended both Fullerton College and Duke University and graduated with a B.A. from Wheaton College.
Randy Brinkley, Chief Executive Officer
Mr. Brinkley established Brinkley & Associates Company as a private investment and aerospace consulting firm in August 2004. Mr. Brinkley is also a limited partner and member of the Operational Executive Board for J.F. Lehman Company LLC, a private defense and aerospace equity investment firm. Mr. Brinkley is also a member of the U.S. Space Board of Directors.
Mr. Brinkley was formerly President of Boeing Satellite Systems Inc. ("BSS"), the world's largest manufacturer of commercial communication satellites. Prior to that, he was the Senior Vice President of Programs for Hughes Space and Communications Company. Mr. Brinkley was the NASA Program Manager for the International Space Station ("ISS") from 1994 until 1999. During his time at Nasa, Mr. Brinkley received many awards for his service. From 1990 to 1992, Mr. Brinkley managed research and development activities for Advanced Aircraft systems and technologies at the McDonnell Douglas Aircraft Company.
Mr. Brinkley served in the U.S. Marine Corps for 25 years before retiring as a Colonel. As a company commander, Mr. Brinkley led combat operations in the Republic of Vietnam before entering the U.S. Air Force pilot training program. Mr. Brinkley received his B.S. degree from the University of North Carolina and a M.S. degree from Boston University and graduate level studies in strategic defense and international relations at the Naval War College. Mr. Brinkley also graduated the Marine Corps School of Engineering and, as a Marine Corp Aviator, he graduated from the Navy Fighter Weapons School (TOPGUN). He also graduated from the Marine Corp Amphibious Warfare School and NATO Defense College. In addition, Mr. Brinkley also was a Strategic Studies Fellow at the Naval War College.
Paul Wolfe, Chief Operating Officer
Mr. Wolfe has deep experience in both public and private markets and in all phases of company growth including seed capital, growth capital, secondary markets, M&A, trade sales, PIPE transactions, warrants, and public exits. As a Principal for over a decade at Ritchie Capital Management, a global multi-strategy alternative investment platform, Mr. Wolfe managed its private equity / venture capital, real estate, energy, and insurance teams. Additionally, Mr. Wolfe is the former COO of Mission Measurement, a leading strategy advisory firm recognized globally for its leadership in the design, measurement, and evaluation of the investments of corporations, foundations, and governments targeting a social impact. Mr. Wolfe also worked at GE Capital, where he served as Deal Manager for several GE investments in telecommunications in Latin America and Europe. Post-transaction service included appointment as Board Director and the Integration Manager (Interim COO) for several GE investments in the region. At Bain & Company, Mr. Wolfe served as a strategy consultant in the U.S. and Brazil. He holds a B.A. from Williams College and a M.B.A. from the University of Chicago Booth School of Business.
Andy Lester, Chief Risk Officer
Mr. Lester has over 40 years of experience building and managing businesses and both training and hiring the individuals within the business units. His background is diverse having started in public accounting, working as an analyst then a manager for Fortune 500 companies before moving to Wall Street. He, along with his brother, built a 10 person team at Donaldson, Lufkin & Jenrette ("DLJ") that specialized in providing research coverage to hedge funds, family offices, and managing retail capital for 17 years. After DLJ was sold to Credit Suisse, their team moved to ABN-AMRO where he was Managing Director and Co-Head of Hedge Fund sales and research.
After, he was COO of Sigma Capital, a division of SAC Capital Advisors and later a Portfolio Manager at the firm, responsible for investing in syndicate deals globally. He was COO of Convector Capital and Co-founder of two hedge funds. He was Co-Head Origination & Investments at ShareNett.
He earned a B.S. in Accounting from Brooklyn College, a M.B.A. from the State University of New York at Albany and is a certified public accountant ("CPA") in New York State.
Josh Lewis, Chief Information Officer
Mr. Lewis has 25 years of experience evaluating, implementing, designing and building software, data analytics, and machine learning systems for leading organizations in several industries around the world, including financial services, health care, oil and gas, natural resources, utilities, government, and construction. As CEO of Level49, a consulting group, he advises investment funds on software, AI, and analytics companies, testifies as an expert witness in technology litigation, and provides technology services.
Prior to Level49, he was the Chief Technology Officer ("CTO") at Enstoa, a global technology consulting firm serving the capital projects industry. He also led data engineering and analytics at Davidson Kempner Capital Management, an alternative asset management firm, and drove technology initiatives at CIBC World Markets, a global investment bank.
Mr. Lewis received a B.A. in Psychology from UC San Diego and an M.B.A. program at Columbia Business School and London Business School.
Nathan Smith, Chief Financial Officer
Mr. Smith brings extensive leadership experience in operations, fund management, financial analysis, and strategic consulting across a number of industries.
Mr. Smith serves as the Managing Director and CFO of 60 Degrees, a provider of strategic financial capital and human resources to alternative investment funds, family offices, and their underlying portfolio companies. Mr. Smith serves on the board of a number of the portfolio companies, both public and private, including those specializing in technology, real estate and financial sectors.
Prior to 60 Degrees Group, Mr. Smith was the Managing Director of a private fiduciary company. He was also the Senior Vice President of a privately held, full-service bank overseeing analysis and allocation. Prior to his time at the private bank, Mr. Smith was a manager with PricewaterhouseCoopers. He also spent four years as an Active Duty Airman in the United States Air Force where he specialized in deploying information technology in forward locations and intrusion detection / penetration testing.
Mr. Smith is involved with several charitable organizations, notably serving on the board of the Cayman Islands chapter of 100 Men Who Give a Damn. Mr. Smith is a licensed CPA in the State of New Jersey, holds the TEP designation from the Society of Trust and Estate Professionals and received an M.B.A. in Finance from Monmouth University.
Ken Rosenblum, General Counsel and Secretary
Mr. Rosenblum has been our General Counsel and Secretary since January 2021. Mr. Rosenblum is a New York City-based corporate and securities attorney with over 25 years of broad experience in mergers and acquisitions, debt and equity capital markets, senior lending, venture capital, private equity, private investment funds and SEC regulatory and compliance matters. Mr. Rosenblum has served since May 2015 as the General Counsel of Ritchie Capital Management, a global multi-strategy alternative investment platform. In this position, Mr. Rosenblum is responsible for the diligence, structuring and execution of all private equity and venture capital investments and the legal management of all platform holdings, as well as regulatory and compliance matters for all related investment funds.
Prior to joining Ritchie Capital, Mr. Rosenblum was a partner at Sonnenschein in New York City, where he advised public and private companies and completed transactions in numerous industries including media, telecom, technology, energy, healthcare and insurance. Mr. Rosenblum began his legal career as a corporate lawyer at the New York and London offices of Weil Gotshal & Manges LLP and Fried, Frank, Harris, Shriver & Jacobson LLP. He has also worked in Silicon Valley representing tech and biotech start-up companies.
Mr. Rosenblum is licensed to practice law in the State of New York. Mr. Rosenblum received a B.A. from Lehigh University and a J.D. from Fordham University School of Law. He is an active supporter of several local institutions and organizations, including The Horace Mann School.
The following Director nominees will join the board upon closing of this offering.
Petros Kitsos, Director Nominee
Mr. Kitsos is currently the Managing Principal of TBL Strategy, a strategic advisory firm, and Co-Founder and Principal of The KT Family Trust, a private investment trust. Mr. Kitsos is widely acknowledged as one of the pre-eminent strategy and merger experts in the aerospace, alternative energy, and diversified industrial sectors and his advisory and transactional involvement has contributed to the significant and successful growth of a variety of companies in those sectors in the past thirty years. Mr. Kitsos enjoyed a distinguished 16-year career in investment banking with Citigroup, Salomon Smith Barney, and Salomon Brothers where, among other responsibilities, he served as Head of the Global Defense & Aerospace Group, Head of Western Region Mergers & Acquisitions, and Co-Head of the Los Angeles office.
Mr. Kitsos presently serves as Independent Director of Sonnedix Power Holdings Ltd. and NGFCU, a federally chartered credit union. In addition, Mr. Kitsos served as Alumni Trustee of Hamilton College from 2004 to 2008 and as Alumnus Trustee of Anatolia High School from 1999 to 2003. He also served from 2006 until 2011 as Director and chair of the Compensation Committee of a public company in which the Trust was a significant investor. He has also served on the Boards of multiple private companies in which the Trust or an afilliate was, or continues to be, an investor.
Mr. Kitsos is a Phi Beta Kappa graduate of Hamilton College (1988), and holds an M.B.A. with honors from Harvard Business School (1992). He also attended St. Antony's College, Oxford. Mr. Kitsos was selected to serve on the Board due to his extensive experience.
Dan Tapiero, Director Nominee
Mr. Tapiero is currently the CEO and Managing Partner of 10T Holdings, a fund that he is launching that will own private equity of mid-to late-stage companies operating in the digital asset ecosystem. He is also the Managing Partner of DTAP Capital Advisors, a global macro investment fund he launched in 2004 that currently holds his personal investments.
He is the Co-Founder and current board member of Gold Bullion International ("GBI") (2009), an institutional-grade physical precious metals platform that is integrated with the world's top wealth managers, custodians, and e-commerce companies. Mr. Tapiero was also a co-founder (in 2006) along with Stan Druckenmiller and Goldman Sachs of the Agricultural Company of America ("AGCoA"). In his 28-year career, Mr. Tapiero has worked as a Global Macro Portfolio Manager and Analyst with a number of well-known investors, such as Stan Druckenmiller (Duquesne Capital), Michael Steinhardt (Steinhardt Capital), Julian Robertson (Tiger Management), Steve Cohen (SAC Capital), and Lord Rothschild (RIT Capital).
Mr. Tapiero graduated Phi Beta Kappa from Brown University, where he also earned his master's degree in European History. He has been on the board of trustees of the Lawrenceville School for the past 11 years and currently chairs the investment committee. Mr. Tapiero was selected to serve on the Board due to his vast experience in private equity.
Ray Conley, Director Nominee
Mr. Conley is the CEO of Benetic Inc., a financial services technology company serving the retirement market. Previously, Mr. Conley led a specialty finance firm, Finance Technology Leverage LLC and Creekstone Capital Management, a registered investment advisor. Prior to Creekstone, Mr. Conley was a fund manager at Palo Alto Investors and a private equity and venture capital partner at Oak Hill Capital.
He has led over two dozen venture capital and leveraged buyout investments creating over $6 billion in market value, including Financial Engines (NASDAQ: FNGN), Telephia (NASDAQ: NLSN), and Limelight Networks (NASDAQ: LLNW)., and currently serves on the board of directors of Reciprocity, Inc.
Ray received his B.S. and M.S. in Aerospace Engineering with a concentration in Economics from Massachusetts Institute of Technology. He is the inventor of the air-breathing ion rocket engine and has published research on the cause of aortic aneurysms. Ray is a member of the Honorable Order of Kentucky Colonels and is a holder of the right to use the Chartered Financial Analyst designation. Mr. Conley was selected to serve on the Board due to his experience in venture capital and leveraged buyout investments.
Dr. Mark Mykityshyn, Director Nominee
Dr. Mykityshyn is the CEO and Managing Partner of Endeavor Technology Group, LLC, a private investment firm that provides flexible capital solutions and strategic support for middle-market, technology-centric businesses in the aerospace, defense, and cybersecurity sectors.
In his various roles, he has served as Managing Partner, CEO, Chairman, Co-Chairman, and Executive Chairman, developing and executing strategies to help orchestrate substantive exits for multiple companies. Among others, he: co-founded Backwire, Inc., that sold to Leap Wireless International (NASDAQ: LWIN); co-wrote the business plan for the company that became WebMD (NASDAQ: WBMD); was on the pre-finance team and investor #4 in Endeca Technologies, Inc., a $1 billion + sale to Oracle Corporation (NASDAQ: ORCL); helped lead the growth of DataPath, Inc. as Co-Chairman to over 500 employees and a $300 million revenue run rate within 20 months, resulting in the institutional IPO of the company.
A graduate of the U.S. Naval Academy, he earned his Doctorate in Systems Engineering, minor in Aerospace Engineering, from the Georgia Institute of Technology. He also earned a Master's degree from the Science, Technology & Public Policy Program at Harvard's Kennedy School of Government, and the degrees of Engineer of and Master of Science in Aeronautics and Astronautics from the Massachusetts Institute of Technology. Dr. Mykityshyn was selected to serve on the Board due to his knowledge in Aerospace Engineering and experience in private equity.