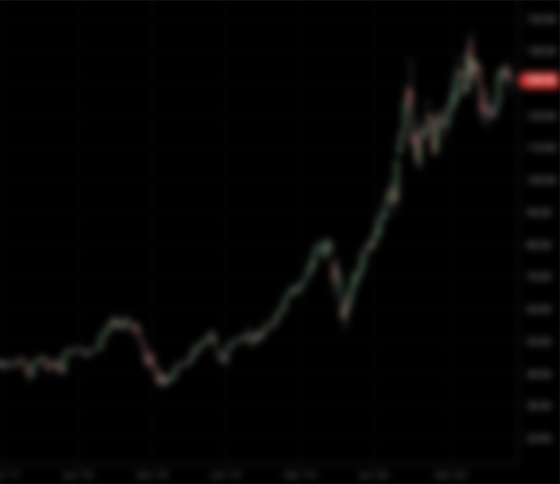 Raised

$146M

CIK

1842219

Focus

Agriculture, Food, Technology
Brent de Jong has served as our Chief Executive Officer and as Chairman of our board of directors since inception. Since December 2011, Mr. de Jong has been the managing partner of De Jong Capital LLC, a family investment company and has served since November 2019, as Chairman of Emergent Technology Ltd. and its predecessors, a technology and financial services business. Mr. de Jong has over 20 years of experience leading successful business transformations and transitions. Mr. de Jong also has broad expertise investing in technology, infrastructure, financial services, and emerging markets. From October 2016 to November 2019 served as Chairman of Itafos, a vertically integrated phosphate Fertilizer business that is listed on TSX.V. From April 2016 until November 2019, Mr. de Jong served as a partner at Castlelake LP, leading Special Situations investments. From September 2013 to November 2019, Mr. de Jong was a board member and advised RA Holdco, a Middle Eastern investment manager (f.k.a. Arcapita) with holdings throughout Asia, the Middle East, Europe, and the United States. RA Holdco was the first Shariah compliant bankruptcy completed in the US. From May 2002 to July 2011, Mr. de Jong served as an investment professional at Ashmore Investment Management Ltd, an emerging market fund manager, leading Special Situations and as member of the firm's investment committee. While at Ashmore, Mr. De Jong was seconded to Ashmore Energy International in 2006, where he served as chief executive officer and vice chairman of the board of directors until 2009. At its peak, AEI had 15,000 employees and it owned and operated more than 50 businesses in 19 emerging market countries, delivering electric power and gas to more than seven million people. Mr. De Jong led the consortium of shareholders that founded Ashmore Energy International in 2005, from Enron International, and negotiated the break-up and sale of AEI's assets in 2011 for an aggregate price of $4.8 billion. Prior to Ashmore, from July 1997 to May 2002, Mr. de Jong worked at JPMorgan in its financial institutions group in London, where he focused on mergers and acquisitions in the emerging markets of Europe, the Middle East and Africa, and in the structured finance group in New York. Mr. de Jong earned a bachelor's degree in Economics from Georgetown University.
Roberto Perez Silva has served as our Chief Financial Officer since inception. Since August 2020, Mr. Silva has served as CFO of Oagio. Prior to Oagio, from July 2018 to July 2020, Mr. Silva served as SVP of Finance and Corporate Development of Emergent Technology Holdings, a company with investments in several technology ventures. Prior to Emergent Technology Holdings, from October 2009 to June 2017, Mr. Silva was Head of Portfolio Management and Head of Investments at Ashmore Management Company Colombia, Colombia's largest private-equity fund manager, where he was responsible for overseeing the entire portfolio of investee companies and directing the investment team. Before joining Ashmore Management Company Colombia, Mr. Silva was based in Houston as part of the business development team of Ashmore Energy International from February 2007 to June 2008. Prior to Ashmore Energy International, between October 2004 and January 2007, he was at Inverlink, Colombia's most successful investment banking boutique Mr. Silva earned a BS degree from Loyola University and a Masters in Management degree from Stanford University.
John Alexander Baker has been a member of our board of directors since July 31, 2020. Mr. Baker has extensive experience in food and agribusiness industry and capital markets. He worked as director (private equity) and the senior manager for food processing of the State General Reserve Fund, the sovereign wealth fund of the Sultanate of Oman, investing in a diversified portfolio of asset classes worldwide, from November 2016 to January 2020. Mr. Baker served as chief executive officer of First Agriculture Holdings Pte. Ltd., an investment holding company dedicated to investing in food and agribusiness in the Asia Pacific region, from September 2012 to January 2016. He began his career in March 1996 working as an agricultural economist for the Australian Agricultural Company Limited, at the time the largest pastoral company in the world. In April 1998, Mr. Baker joined Macarthur Agribusiness, a Brisbane-based advisory company delivering corporate advisory services to food and agribusiness industries mainly in Australia. Mr. Baker subsequently joined Rabobank International, Singapore in June 2002, a wholesale and international retail bank offering customized banking and finance solutions to businesses involved in food and agribusiness, and became an associate director (mergers and acquisitions) in June 2004. In July 2006, he joined Louis Dreyfus Commodities Asia Pte. Ltd. as the head of mergers and acquisitions in Asia, a company engaged in processing and sales of agricultural products. Mr. Baker joined Deutsche Asset Management (Asia) Pte. Ltd., Singapore ("DeAM") (which later became Duxton Asset Management after a management buyout), the asset management arm of Deutsche Bank in Asia, serving as vice president focusing on farmland investments in June 2008. He re-joined Rabobank International, Singapore in September 2009, serving as assistant general manager and regional head Asia (food and agribusiness research). Mr. Baker earned a bachelor's degree of Agricultural Economics from University of New England. He also earned an advanced certificate in Business Studies (Real Estate) from Swinburne University of Technology. We believe that Mr. Baker is qualified to serve as our director because he has in depth and experience in financing, investments and management for over 20 years.
Donald C. Hubbard, Jr. is a director nominee and has agreed to serve on our board of directors as of the date of this prospectus. From May 2015 through October 2018, Hubbard led the Energy Infrastructure Investment Group for Barings, a wholly owned asset manager of The Mass Mutual Group. Barings has AUM in excess of $300 Billion and established a captive fund to invest Mass Mutual proprietary equity capital in various industries. In 2017, Barings established a traditional private equity fund, where Hubbard lead Barings' investments in the Energy Infrastructure industry. During his tenure with Barings, Mr. Hubbard served as the Barings Board representative for an energy infrastructure company with operating assets in 6 countries, and was also the Board representative for an asset in the agriculture industry that held over 11,000 acres of developed farmland in the United States. In October 2018, Mr. Hubbard was engaged by the energy infrastructure company in the Barings portfolio to serve as the project developer and manager of a complex infrastructure project located in the Dominican Republic, which invested in several components of the value chain for liquified natural gas encompassing a new receiving and regasification terminal, a new 60 km natural gas pipeline, and the conversion of an existing 300 MW power plant from diesel to natural gas burning The project required cross-discipline management of several teams within the Barings portfolio company simultaneously with teams within the operations of the existing LNG terminal. Mr. Hubbard earned a BS degree from the United States Naval Academy and a JD degree from the University of Maryland School of Law.
Christopher J. Ornee is a director nominee and has agreed to serve on our board of directors as of the date of this prospectus. Mr. Ornee is currently a partner at De Jong Capital LLC, a family office with a focus on emerging markets, special situations, and FinTech investments. Mr. Ornee has broad expertise in data analytics and operations, having led the Data Operations and Client Operations groups for S&P Global Market Intelligence from 2015-2020. Prior to S&P, Mr. Ornee led the Research & Product Operations teams from 2008-2015 at SNL Financial, a financial data and analytics provider. Mr. Ornee also served as a portfolio manager and trader from 2007-2008 for the Bentford Group, a global macro hedge fund. Mr. Ornee began his financial services career as a real estate investment banker and worked for FBR Capital Markets from 2006-2007. Prior to FBR, he served as an officer and pilot in the United States Navy from 1997-2006. Mr. Ornee earned an MS degree in Finance from Johns Hopkins University, and a BS degree in Economics from the United States Naval Academy.