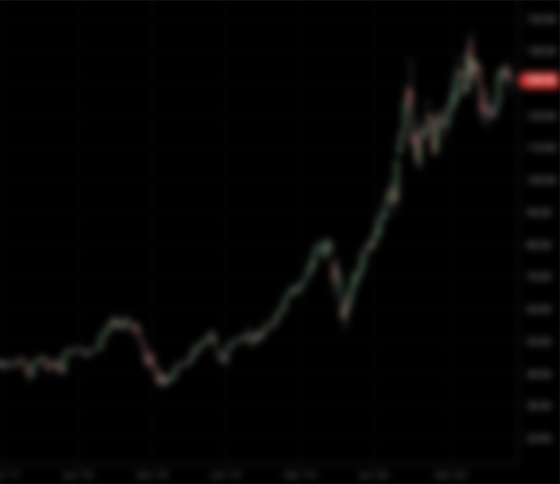 Frontier Acquisition Corp.
Raised

$200M

CIK

1842223

SPAC Ticker

FRONU

Focus

Biotech, Healthcare, Technology, Artificial Intelligence
Rick Gerson, 45, serves as a director and Co-President . Mr. Gerson is the Founder, Chairman and Chief Investment Officer of Falcon Edge Capital. Prior to founding Falcon Edge Capital, Mr. Gerson was a Founding Member and Managing Director of Blue Ridge Capital, a New York-based investment firm. Mr. Gerson is a member of the Cleveland Clinic International Leadership Board, a founding member of the Board of Trustees of PAVE (a charter school in Brooklyn), and is a member of the board of 92nd Street Y (a cultural and community center in New York). Mr. Gerson is also a member of the Belfer Center's International Council at the John F. Kennedy School of Government at Harvard University. Mr. Gerson graduated from the University of Virginia, McIntire School of Commerce with a BS in Commerce with a concentration in Finance.
Christian Angermayer, 42, serves as our Chief Executive Officer and has agreed to join our board of directors . Mr. Angermayer is the founder of Apeiron and a serial entrepreneur and investor. In 2000, Mr. Angermayer co-founded Ribopharma which merged with U.S. peer Alnylam in 2003 and subsequently went public and became the first commercial RNAi technology company. Since then, Mr. Angermayer has created, co-founded and invested in numerous successful companies, has raised approximately $2 billion for his portfolio companies and has been involved in more than 40 successful IPO and M&A transactions either as an entrepreneur, investor or advisor. Through his experience as an investor and entrepreneur Mr. Angermayer has also developed a network of deep relationships with leading investors and thought leaders globally. Mr. Angermayer is a Young Global Leader of the World Economic Forum, a partner of the Munich Security Conference, a member of the Milken Institute Young Leaders Circle, a member of The Court of the London School of Hygiene and Tropical Medicine and a member of the Global Advisory Council of the Wilson Center, one of the leading institutions for in-depth research and dialogue to inform actionable ideas on global issues.
Ryan Khoury, 37, serves as our Co-President . Mr. Khoury is a co-Founder and Partner of Falcon Edge Capital. Prior to joining Falcon Edge Capital, Mr. Khoury worked at Eton Park in London, where he focused on special situations and distressed credit investments in Europe, Middle East and Africa. Before Eton Park, Mr. Khoury worked with Goldman Sach's Financial Institutions Group where he worked on transactions including: ABN Amro's sale and breakup to RBS, Santander and Fortis, Allianz offer for AGF and the Bank of Ireland's sale of Davy. Prior to that he worked at JP Morgan in their Financial Institutions Group. Mr. Khoury graduated from the London School of Economics with First Class Honors in Economics and completed his MSc. in financial mathematics at Stanford University.
Scott Carpenter, 49, serves as our Chief Operating Officer. Mr. Carpenter is the Chief Operating Officer of Falcon Edge Capital. He is responsible for the non-investment side of the business. He was a founding member of the firm when he joined at the beginning of 2012. Prior to joining Falcon Edge, Scott was the Global Head of Operations at CQS in London for eight years where he held a variety of responsibilities including Company Secretary for the CQS Management entities. Prior to joining CQS in 2004, Scott worked for Credit Suisse for ten years in a variety of operational management roles in London, New York, Brisbane, Sydney, Wellington and Singapore.
Matthew Corey, 36, serves as our Chief Financial Officer . Mr. Corey is the Chief Financial Officer of Falcon Edge Capital, Prior to joining Falcon Edge, Matthew worked for Gruss Capital Management for ten years in a variety of roles including Chief Financial Officer, Controller and Senior Accountant. Matthew worked on all aspects of fund accounting, management accounting, tax, operations, treasury and investor reporting at Gruss Capital Management. Matthew started his career as an auditor with Rothstein Kass from 2006 to 2009 where he conducted a variety of private company audits and prepared private company tax returns. Matthew graduated from Lehigh University with a Bachelor of Science in Accounting and completed a Master of Science in Jurisprudence from the Seton Hall School of Law. Matthew is a Certified Public Accountant licensed in New York.
David A. Sinclair, Ph.D, A.O., 51, has agreed to serve on our board of directors and will be our Co-Chairman . Dr. Sinclair is a Professor in the Department of Genetics, co-Director of the Paul F. Glenn Center for Biology of Aging Research at Harvard Medical School, and a NY Times bestselling author. He is renowned for his work on understanding why we age and how to slow and reverse its effects. Dr. Sinclair is co-founder of several biotechnology companies, including Sirtris Pharma (acquired by GSK), Genocea, Cohbar, Life Biosciences, MetroBiotech, ArcBio, and Liberty Biosecurity, and serves on the boards of several others. He has received over 25 awards and honors including The Merck Prize, The ASBMB Medal, The Genzyme Award, TIME100's "most influential people in the world", and TIME's "Top 50 in healthcare." He is an inventor on approximately 50 patents and co-author more than 200 scientific papers. Dr. Sinclair obtained his Ph.D. in Molecular Genetics from the University of New South Wales, Sydney and worked as a postdoctoral researcher at the Massachusetts Institute of Technology before being hired as an Assistant Professor at Harvard Medical School. In 2018, he became an Officer of the Order of Australia (AO).
Peter Attia, 47, has agreed to serve on our board of directors and will be our Co-Chairman . Dr. Attia is a physician focusing on the applied science of longevity. His practice deals extensively with nutritional interventions, exercise physiology, sleep physiology, emotional and mental health, and pharmacology to increase lifespan (how long you live), while simultaneously improving healthspan (the quality of your life). Dr. Attia is the co-founder and Chief Medical Officer of the fasting app Zero. Dr. Attia co-founded and served as the first President of Nutrition Science Initiative in 2012. He is an advisor to, and/ or investor in, the companies Virta Health, Hu Kitchen, Oura Health Oy, Magic Spoon Cereal, Inevitable Ventures, Salutoceuticals, Dexcom, Kia Hawaii, and Supercast. Dr. Attia earned his M.D. from Stanford University and holds a B.Sc. in mechanical engineering and applied mathematics. Dr. Attia trained for five years at the Johns Hopkins Hospital in general surgery, where he was the recipient of several awards, including resident of the year. He spent two years at NIH as a surgical oncology fellow at the National Cancer Institute where his research focused on immune-based therapies for melanoma.
Jonathan Christodoro, 44, has agreed to serve on our board of directors . Mr. Christodoro has served as the Chief Investment Officer and President at Patriot Global Management, LP since 2018. Prior to that, Mr. Christodoro previously served as a Managing Director of Icahn Capital LP, the entity through which Carl Icahn manages investment funds. Prior to joining Icahn Capital, Mr. Christodoro served in various investment and research roles. Mr. Christodoro began his career as an investment banking analyst at Morgan Stanley, where he focused on merger and acquisition transactions across a variety of industries. Mr. Christodoro currently serves as a director on the board of PayPal, Xerox and SandRidge Energy and Pioneer Merger Corp. He was previously a board member of eBay, Lyft, Hologic, Herbalife, Talisman Energy, Enzon Pharmaceuticals, American Railcar Industries and Cheniere Energy. Mr. Christodoro received an M.P.H. from the Harvard T.H. Chan School of Public Health, an M.B.A. from the University of Pennsylvania's Wharton School of Business with Distinction, and a B.S. in Applied Economics and Management Magna Cum Laude with Honors Distinction in Research from Cornell University. He also served in the United States Marine Corps.