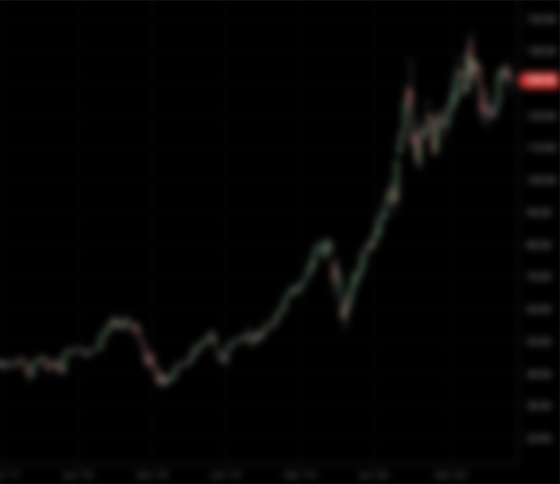 Gefen Landa Acquisition Corp.
Raised

$250M

CIK

1842327

SPAC Ticker

GFLDU

Focus

Technology
Benzion "Benny" Landa, Co-Executive Chairman
Mr. Landa currently serves as the Chairman and Chief Executive Officer of Landa Labs, Chairman of Landa Ventures and Lusix as well as Director and Chief Technology Officer of Landa Digital Printing. Mr. Landa is often referred to as "The Father of Commercial Digital Printing" due to his serial innovation, creation, and entrepreneurship in the digital printing space. Prior to founding Landa, Mr. Landa founded Indigo NV in 1977. Indigo developed the world's first digital printing press, became the market leader in digital printing, had a successful IPO in 1994 at a valuation of $1 billion, and eventually reached a peak market valuation of $3.3 billion. It was acquired by Hewlett-Packard in 2002, which is now one of Israel's largest employers. Through his various companies, Mr. Landa continues his visionary pathway—pioneering material science-based innovation in the fields of imaging, energy, printing, cosmetics and more. As a member of the Board of Governors of the Weizmann Institute of Science, Tel Aviv University and Technion Israel Institute of Technology, Mr. Landa continues to surround himself with the next generation of founders and innovators, providing him significant exposure to early-stage startups and founders. Mr. Landa has over 1,000 pending patent applications and granted patents worldwide, was named EY Entrepreneur of the Year in Israel in 2014 and has been awarded numerous lifetime achievement awards and honorary doctorates. Mr. Landa also serves on the board of directors of each of Highcon Systems Ltd., Humaneyes Technologies Ltd., Ripples Ltd., Gencell Ltd. and Lumet Technologies Ltd.
David Wiessman, Co-Executive Chairman
In 2016, Mr. Wiessman, along with Shelly Stein, co-founded Gefen, where he currently serves as a Partner. Mr. Wiessman is a prominent Israeli businessman and philanthropist. Along with his responsibilities at Gefen, he is the controlling owner and Executive Chairman of Sonol Israel, the second largest oil company in Israel. Mr. Wiessman has experience as a founder, manager and director of public companies. Mr. Wiessman is a Director at Delek U.S. (NYSE: DK), a publicly traded transporter and wholesale distributor of crude oil, valued at $1.2 billion as of December 31, 2020. Delek U.S. was formed in 2017 through the merger of publicly traded Alon USA, which Mr. Wiessman founded, and Delek U.S. Holdings. Prior to this merger, Mr. Wiessman led the creation of Alon USA by acquiring the downstream assets of TotalFina while at Alon Israel Oil Company. The merger was completed at an approximate $1 billion valuation to Alon USA and has paid out hundreds of millions in dividends to its shareholders between 2005 and 2015. From 1994 to 2015, Mr. Wiessman served as a Director of Alon Israel Oil Company and served as its President and Chief Executive Officer from 1994 to 2014. Mr. Wiessman is considered a pioneer of Israel's oil industry reform in the early 1990's. He was one of the few to recognize the feasibility of finding natural gas ("NG") off the shores of Israel and took part in one of the largest upstream NG offshore projects in Israel, partnering with Delek drilling and Nobel Energy, a Texas-based company, to develop the Tamar NG field, a $3.5 billion project. Mr. Wiessman also led the establishment of the "Derech Eretz" consortium for the Cross Israel Highway, a $1.3 billion project to build and operate the first electronic toll collection road in Israel. In recognition of his many accomplishments within the Israeli business community, Mr. Wiessman was named Israel's Man of the Year 2005 by Globes and EY's Entrepreneur of the Year for the Southwest Region in 2007. He also was a founding investor in Aviation Gin and is the owner of Tulip winery and Maya winery. Mr. Wiessman is a veteran of the Israeli Air Force. He studied Electronics and Computers at Ort Israel and has successfully completed a Business Course at Oxford UK's College of Petroleum & Energy Studies.
Sheldon "Shelly" Stein, Chief Executive Officer and Director
In 2016, Mr. Stein, along with David Wiessman, co-founded Gefen, where he currently serves as a Partner. Along with his responsibilities at Gefen, Mr. Stein is Chief Executive Officer of Glazer's Beer and Beverage and President of Southern Glazer's Wine and Spirits. Mr. Stein joined Glazer's Distributors in 2010 and successfully restructured the business, growing revenue and profit dramatically over the last decade. In 2016, Mr. Stein initiated and led the merger of Glazer's wine and spirits business with Southern Wine and Spirits to create Southern Glazer's Wine and Spirits, one of the largest alcohol distributors in the world. Simultaneously, Mr. Stein spun off Glazer's beer business to create Glazer's Beer & Beverage, one of the largest Miller Coors distributors in the United States. In addition to numerous alcohol acquisition transactions, Mr. Stein was instrumental in the creation and subsequent sale of Aviation Gin to Diageo for $610 million, which was announced in August 2020. Prior to Mr. Stein's experience in the alcohol business, he spent over 25 years as an investment banker focused on mergers and acquisitions. Most recently, Mr. Stein was a Vice Chairman of Investment Banking at BofA Securities (formerly, Bank of America Merrill Lynch). Mr. Stein was previously a Senior Managing Director at Bear Stearns and ran the firm's Southwest Investment Banking business for 23 years. He was also a member of the Bear Stearns' President's Advisory Council. Prior to his time in investment banking, Mr. Stein was a partner at Hughes & Luce, a Dallas-based law firm where he specialized in corporate finance and mergers and acquisitions. Mr. Stein currently serves on the board of directors of Spoleto Festival USA, Studio Movie Grill, The BRN Group, The Wine and Spirits Wholesalers of America, and is on the Advisory Board of Amegy Bank and Deutsch Family Wine & Spirits. Mr. Stein previously served on the board of directors of each of Tailored Brands (formerly, Men's Wearhouse), GWG Holdings and Alon USA Partners. Mr. Stein holds a J.D. from Harvard Law School and graduated Magna Cum Laude from Brandeis University, where he majored in Politics and was a member of Phi Beta Kappa.
David Glaser, Director
In 2019, Mr. Glaser retired from his role as Chief Operating Officer of BofA Securities' ("BofA") Global Corporate and Investment Bank ("GCIB"), which encompassed investment banking, capital markets, large capitalization corporate lending, treasury services, and leasing activities. His responsibilities included assisting overseeing and managing the operations of these departments. Mr. Glaser was also Chairman of the GCIB Fairness Opinion Committee and a member of the GCIB Operations Committee. Prior to Mr. Glaser's time as COO, he was Chairman and Global Deputy Head of GCIB's Mergers and Acquisitions group. Prior to joining BofA in June 2008, Mr. Glaser spent 23 years at Bear Stearns in a variety of roles including as Co-Head of Investment Banking, Co-Head of Mergers and Acquisitions, member of the Firm Management and Compensation Committee, Co-Chairman of the Risk Committee, board of directors, Chairman of Investment Banking Commitments Committee, member of the Merchant Banking Investment Committee, and Chairman of the Fairness Opinion Committee. Prior to joining Bear Stearns in 1985, Mr. Glaser spent three years as a mergers and acquisitions attorney at Skadden, Arps, Slate, Meagher & Flom LLP. Mr. Glaser is currently a Senior Advisor to Stone Key Partners, a boutique investment bank located in Greenwich, CT, which focuses on the government and commercial technology sectors. Mr. Glaser previously served on the boards of directors of Healthcare Merger Corp and GWG Holdings. Mr. Glaser received his A.B. from Columbia University, and his J.D. and M.B.A. from the University of Chicago.
David Lee, Director
In 2000, Dr. Lee co-founded Clarity Partners ("Clarity"), a private equity firm based in Los Angeles, where he currently serves as a Managing General Partner. Along with his role at Clarity, Dr. Lee is an investor in Gefen, and sits as the Chair of the Board of Trustees at the California Institute of Technology and the J. Paul Getty Trust, one of the world's wealthiest art institutions with an estimated endowment of $7 billion in 2019. Prior to co-founding Clarity, Dr. Lee co-founded Global Crossing in 1997 and served as President and Chief Operating Officer. Global Crossing was a tier 1 telecommunications carrier serving more than 700 cities in more than 70 countries that was eventually acquired by Level 3 Communications. Dr. Lee originally pursued his interest in private equity investments in 1989 when he joined Pacific Capital Group, where he helped the firm's expansion into the telecommunications industry. From 1986 to 1989, Dr. Lee worked at TRW Information Systems Group. In 1981, Dr. Lee joined a company that was acquired by Comsat, a satellite communications company, where he held various executive positions. He began his professional career with Arthur Andersen & Co. in Los Angeles. Dr. Lee is a graduate of McGill University and holds a Doctorate in Physics with a minor in Economics from the California Institute of Technology.
Kathleen Mason, Director
Ms. Mason is an entrepreneurial executive with management, merchandising, operations and marketing experience across a spectrum of consumer businesses. Ms. Mason served as President and Chief Executive Officer of Tuesday Morning Corporation ("Tuesday Morning") until 2012, where she doubled net income over twelve profitable years. Prior to joining Tuesday Morning, she was President and Chief Merchandising Officer of Filene's Basement. Ms. Mason was also President of HomeGoods, which became a major growth vehicle for TJX Companies (NYSE: TJX). As President, Chairman and Chief Executive Officer of Cherry & Webb, she revamped a highly levered company on the verge of bankruptcy by upgrading its dated merchandise offering, marketing presence and capital structure. She has also held senior management positions with Emporium, the Mervyn's division of Target, and The Limited Stores. For over 20 years, she has served on numerous public and private company boards and is currently a director at Genesco (NYSE: GCO) and a former director of Tuesday Morning, Office Depot (NASDAQ: ODP), Men's Wearhouse, Hot Topic, Boston Restaurant Associates and GWG Holdings (NASDAQ: GWGH). She served on the Board of Governors of the University of North Texas, the Boards of the Dallas Chamber, the Retail Industry Leaders Association, the Smithsonian, and as Overseer at the New England Conservatory of Music. Ms. Mason's awards and honors include the EY's Entrepreneur of the Year for the Southwest Region in 2003, The C200 Luminary Award in 2004, the Association for Corporate Growth Award in 2005, Texas Business Woman of the Year in 2010, and the Texas Woman's University Virginia Chandler Award in 2010. Ms. Mason holds a B.S. in Human Development from the Pennsylvania State University.
Eddy Shalev, Director
Mr. Shalev currently serves as Chairman and Partner of F2 Capital, an Israel-based early-stage venture capital fund, as well as Managing Partner and Founder of Genesis Partners, an Israel-based early-stage venture capital firm that was sold to Insight Partners in 2019. Previously, Mr. Shalev co-founded the Mofet Israel Technology fund, one of Israel's first venture capital funds, where he was a Board Member and sat on the Investment Committee. Concurrent with his career in venture capital, Mr. Shalev was Chief Executive Officer of E. Shalev Ltd, a brokerage firm in Israel that ran investment banking, sales and trading, and research activities involving Israeli companies traded in the U.S. markets. Mr. Shalev began his career at IBM, where he worked in various positions in engineering, marketing and sales in Israel and the United Kingdom. Mr. Shalev holds a B.A. in Statistics and M.Sc. in Information Systems from Tel Aviv University.
Elan Sigal, Chief Financial Officer
Mr. Sigal has served as Chief Financial Officer for various companies in Israel since 2004. Most recently, he served as Chief Financial Officer of Scodix Ltd, a company operating in the digital printing industry and a leader in print enhancement. From 2013 to 2017, Mr. Sigal served as the Chief Financial Officer of Landa Digital Printing, a Landa company that develops printing systems with proprietary Nanographic Printing® technology for the packaging and commercial markets. From 2008 to 2012, Mr. Sigal was the Chief Financial Officer of Objet Geometries Ltd, an Israeli designer, developer and manufacturer of 3D printers. From 2004 to 2007, Mr. Sigal served as the Chief Financial Officer of RADA Electronic Industries ("RADA") (NASDAQ: RADA), a developer and manufacturer of avionics for the military aviation sector. Mr. Sigal is currently a member of the board of directors of RADA, and is chairman of RADA's audit committee. Prior to serving as Chief Financial Officer in multiple capacities, Mr. Sigal worked as a management consultant in the London office of McKinsey & Co., a leading global management consulting firm. For ten years, Mr. Sigal served in the Israeli Air Force. Mr. Sigal holds a B.A. in Economics from Tel Aviv University.