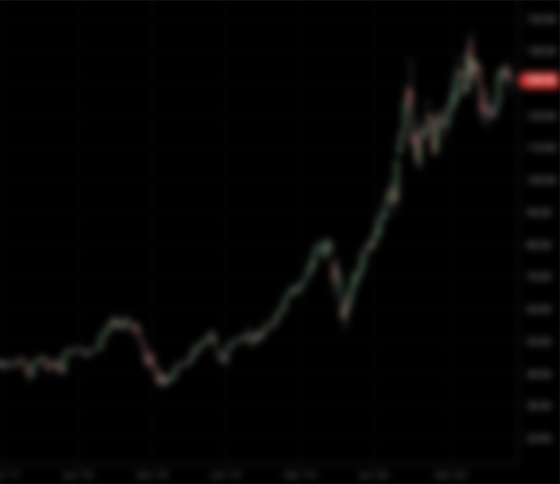 Raised

$265M

CIK

1842430

Focus

Technology, Ecommerce, Software, FinTech
Theodore T. Wang is our co-founder . He will also serve as our chairman of our board of directors and chief executive officer. Dr. Wang has more than 25 years of experience in finance and investing. He was a Partner of Goldman Sachs, where he held many leadership positions over the course of his 18-year tenure. He joined Goldman Sachs in 1996 and was named Managing Director and Head of U.S. Convertibles Trading in 2002. In 2006, he was named a Partner and Co-Head of U.S. Stock Trading, Stock Options Trading, Convertibles Trading, Risk Arbitrage, and Franchise Risk Management. In 2009, he became Global Co-COO of One Delta Trading, and in 2012 became the unit's Global Co-Head as well as Co-Head of Equities Trading for the Americas.
Upon retiring from Goldman Sachs in 2014, Dr. Wang founded Puissance Capital Management, an asset management firm primarily focusing on investing in innovative healthcare companies in the United States and China. In 2014, he founded Angel Pond Capital LLC, which became an operational broker/dealer firm in 2017 and focuses on advisory services in the life science sector.
Dr. Wang serves on the board of one U.S. public company, Bellerophon Therapeutics, and serves on the board of a privately-held company in China, Angel Pharmaceuticals, which he co-founded. He also serves as an independent director on the Audit Committee of Fiduciary Trust Company, a Division of Franklin Templeton. Dr. Wang previously served as an independent director of Tracon Pharmaceuticals, Inc. until June 2019 and of ViewRay, Inc. until July 2019.
Dr. Wang holds a Ph.D in Physics from the University of Minnesota, an MBA from the University of Texas, Austin, and a B.S. from Fudan University in Shanghai, China. He is a trustee of the Dunhuang Foundation, and a member of Committee of 100, an organization of distinguished Chinese Americans with a mission to improve US-China relations.
Shihuang "Simon" Xie is our co-founder . Mr. Xie, who has over 22 years of experience in founding, investing, building and operating businesses in the technology sector, is a co-founder of China e-commerce company Alibaba Group and served in a variety of leadership roles within Alibaba from its founding in 1999 until his retirement in 2015.
Following his retirement from Alibaba in 2015, Mr. Xie focused on early-stage venture investments, with investment portfolios covering healthcare, education, technology, internet and consumer sectors. He is the founder of Hangzhou Hupan Shannan Capital Management Co., Ltd., a venture capital fund, where he currently serves as executive director. Mr. Xie currently serves on the board of a number of private companies in China, Korea, the British Virgin Islands, and the Cayman Islands that span a variety of industries.
Mr. Xie holds a Bachelor of Science in Engineering from Shenyang University of Technology and an MBA from China Europe International Business School in Shanghai, China.
Hanchen Jin is our Chief Financial Officer . Since 2017, Mr. Jin has served as Chief Financial Officer for Puissance Capital Management. He held positions as an asset management analyst at CSOP Asset Management in 2016, an investment analyst at Minmetals Securities in 2015, and a financial analyst at China Merchants Bank in 2014. Mr. Jin graduated from Indiana University in 2014 and the Gabelli School of Business at Fordham University in 2016.
Mary Ann Cloyd has agreed to serve on our board of directors . Ms. Cloyd was a senior Partner with PricewaterhouseCoopers LLP ("PwC"), where she held many leadership positions over the course of her 25-year tenure as Partner, until her retirement in June 2015. Between 2004 and 2014, she served both on PwC's Global and U.S. Boards of Partners and Principals. From 2011 until her retirement, she served as Leader of PwC's Center for Board Governance. Ms. Cloyd serves on the board of Bellerophon Therapeutics, NCMIC Group, Fresh Del Monte Produce, and Ekso Bionics. She also serves on the Board of the Geffen Playhouse, the Board of the Caltech Associates, and the Advisory Board of the UCLA Iris Cantor Women's Health Center. Ms. Cloyd is a retired Certified Public Accountant.
William A. Houlihan has agreed to serve on our board of directors . From 1977 through 1981, Mr. Houlihan held several auditing and accounting positions. From 1981 to 2000, and for short-term periods in 2004 and 2007, he worked for a number of investment banking companies, including Goldman Sachs, Bear Stearns, Keefe Bruyette & Woods, J.P. Morgan, and UBS. From 2001 to 2008, he was a private investor while serving as Chief Financial Officer for several distressed financial services companies, including at various times, Sixth Gear, Inc., Sedgwick Claims Management Services, Metris Companies, and Hudson United Bancorp. Mr. Houlihan currently serves as the Audit Committee Chairman and member of the Compensation Committee for MAXEX, LLC, as the Chairman of the Audit Committee for First Physicians Capital Group ("FPCG"), and as Chairman of the Audit Committee, member of the Compensation Committee, and member of the Nomination and Governance Committee for Lument Finance Trust. Mr. Houlihan served as lead independent director and Chairman of the Audit Committee of Tiptree Financial Partners from 2013 to 2015, as lead independent director and Chairman of the Audit Committee for Care Investment Trust from 2010 to 2013, as director of SNL Financial from 2003 to 2010, and as director and shareholder of a family-owned commercial real estate investment partnership from 1998 to 2012. He served as the Chief Financial Officer for Amalgamated Bank from 2013 to 2014. Mr. Houlihan serves as the Chief Financial Officer for Thunder Bridge Acquisition II, Ltd., a blank check company, and for Thunder Bridge Capital Partners III Inc., a blank check company. He was also Chief Financial Officer of Thunder Bridge Acquisition, Ltd., a blank check company, from 2018 to 2019. Mr. Houlihan may in the future serve as an officer for any new special purpose acquisition companies affiliated with the sponsors of Thunder Bridge Acquisition II, Ltd. and Thunder Bridge Capital Partners III Inc. Mr. Houlihan holds an inactive license as a Certified Public Accountant. Since 2017, he has been an adjunct professor for the Feliciano School of Business at Montclair State University. On March 13, 2015, Mr. Houlihan settled an administrative proceeding brought by the SEC regarding his alleged failure to file on a timely basis required Schedule 13D amendments and Section 16(a) reports relating to his beneficial ownership of securities of FPCG. Mr. Houlihan is a member of the board of directors of FPCG and was for certain time periods a greater than 10% beneficial owner of FPCG securities. In the settlement, Mr. Houlihan did not admit or deny the SEC's allegations, consented to the entry of a cease and desist order requiring him not to cause any violation of Sections 13(d)(2) and 16(a) of the Securities Exchange Act of 1934, as amended, or the Exchange Act, and agreed to pay a civil penalty of $15,000 to the SEC.