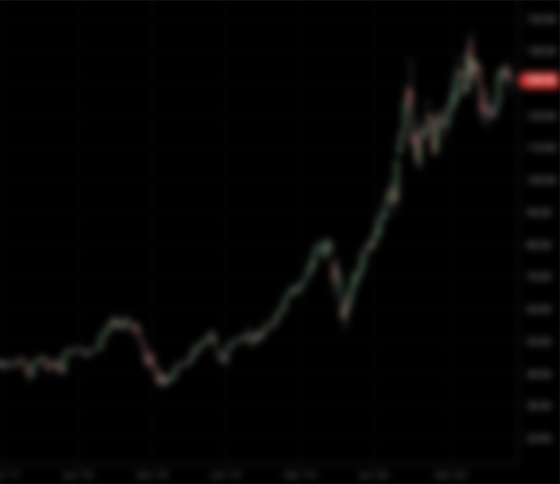 Callodine Acquisition Corp
Raised

$250M

CIK

1843080

SPAC Ticker

CALQU

Focus

Alternative Asset Management
James Morrow, Chairman and CEO
Mr. Morrow is the CEO and founder of Callodine. Prior to founding Callodine, Mr. Morrow spent the previous 19 years at Fidelity Investments, where, at peak, he managed $40 billion of assets across multiple equity-income strategies, including upwards of $1 billion invested in alternative asset managers. He announced his retirement in February 2017 and remained with the firm through January 2018 as he transitioned all portfolio management responsibilities to his successors. In his role as portfolio manager at Fidelity, Mr. Morrow managed a wide array of funds with experience structuring value-focused portfolios within equities, fixed income and specialty niches, including investing in alternative asset managers and BDCs. He is an experienced active manager with a history of managing portfolios with significant absolute and relative over/under weight positions, private investments and activist positions. Before serving as an equity research summer intern with Fidelity in 1998, Mr. Morrow worked as a distressed debt analyst for Chase Manhattan Bank from 1995 to 1997. Mr. Morrow earned his Master of Business Administration degree from the University of Chicago and his Bachelor of Science degree in finance from the State University of New York at Buffalo. Mr. Morrow serves on the Board of Directors of East Resources Acquisition Company, a SPAC that is focused on acquiring and operating a business in the energy industry in North America and which is an affiliate of East Asset Management. We believe that Mr. Morrow's extensive experience as an investor and his track record of evaluating, investing in and operating asset management firms makes him well qualified to serve on our Board.
Marc Irizarry, President
Mr. Irizarry is the President of Callodine Acquisition Corporation. Mr. Irizarry is the founder of MSI, a strategic advisory and consulting practice serving asset and wealth management firms. Prior to joining the Company, Mr. Irizarry was Chief Administrative Officer and Head of Strategy at Chiron Investment Management, a boutique asset management firm. Prior to Chiron, Mr. Irizarry was a Managing Director at Goldman, Sachs & Co., where he was a top-ranked equity research analyst covering publicly traded asset managers in the firm's Global Investment Research division. Prior to Goldman Sachs, Mr. Irizarry held research positions at Bank of America Merrill Lynch and Morgan Stanley. Mr. Irizarry earned his Bachelor of Science degree from Cornell University.
Austin McClintock, COO, CFO and Director
Mr. McClintock is the COO and CFO for Callodine. Mr. McClintock has over 25 years of financial services experience with multi-billion dollar asset management firms across hedge funds and registered mutual funds. He has successfully built the infrastructure and operations teams for two investment management firms and has broad experience across all non-investment responsibilities including accounting, finance, operations, legal, compliance, IT, IR and HR. Prior to Callodine, Mr. McClintock was the COO and CFO for Clough Capital Partners. Clough Capital is the investment manager of multiple hedge funds and mutual funds that managed over $3 billion in AUM. Prior to Clough, Mr. McClintock was the COO and CFO for North Run Capital, LP, a $1.5 billion hedge fund firm in Boston. Prior to North Run, Mr. McClintock was the COO and a founder of IBEX Capital Markets, Inc., a specialty finance company that grew to over $3 billion of assets under management. Prior to IBEX, Mr. McClintock worked for PwC as a consultant and project manager in their Global Banking and Finance Group. While with PwC, he consulted to major money center banks in New York and Tokyo on management reporting and financial risk management and built the infrastructure to support those functions. Mr. McClintock earned his Bachelor of Science degree from Cornell University. We believe that Mr. McClintock is well qualified to serve on our Board due to his financial expertise and management experience within the asset management industry.
Tyler Bak, Head of Business Development
Mr. Bak is the Head of Business Development at Callodine. Prior to joining Callodine, Mr. Bak spent the previous two years at Perennial Capital Advisors, LP, a private real estate investment management firm as Director of Business Development. In his role at Perennial, Mr. Bak helped manage the firm's capital raising process as well as sourced relationships with institutional investors including insurance companies, pensions, healthcare organizations, endowments and foundations. Prior to joining Perennial, Mr. Bak worked at Annaly Capital Management, Inc., a publicly traded, diversified asset manager with over $100 billion in assets under management, as Head of Capital Markets. During his time at Annaly, Mr. Bak had responsibilities related to corporate strategy, capital formation, M&A, portfolio financing, investor relations and corporate governance. He served on the firm's Investment Committee and was Co-Head of the firm's Liability Management Committee. Prior to joining Annaly, Mr. Bak began his career in the investment banking and capital markets divisions of Bank of America Merrill Lynch covering a variety of sectors including financials, real estate and infrastructure. Mr. Bak earned his Bachelor of Arts degree in Economics from Middlebury College.
William J. Janetschek, Director Nominee
Mr. Janetschek joined KKR in 1997 and retired in 2020 as a Partner and its Chief Financial Officer. Mr. Janetschek was also a member of KKR's Balance Sheet Committee, Global Valuation Committee and Risk and Operations Committee. Prior to joining KKR, he was a Tax Partner at Deloitte & Touche LLP. Currently, Mr. Janetschek serves on the Board of Directors of Freedom Acquisition I Corporation, a SPAC focused on businesses that may have the potential to benefit from disruption caused by the convergence of financial services and technology. Prior he holds a B.S. from St. John's University and an M.S. from Pace University. Mr. Janetschek is actively involved in the community, serving as a sponsor and member of a variety of non-profit organizations including Student Sponsor Partners, St. Brigid Catholic Church and St. John's University, where he is the Chairman of the Board of Trustees. We believe that Mr. Janetschek is well qualified to serve on our Board due to his lengthy experience as a senior executive at one of the leading alternative asset management firms, as well as his accounting and financial expertise.
Patricia M. Perez, Director Nominee
Ms. Perez is currently a consultant to 1901 Partners Management, LP, a private equity firm that manages a portfolio of energy and energy-related investments, having retired as their General Counsel and Chief Compliance Officer in 2020. Ms. Perez began her law career at Skadden, Arps, Slate, Meagher & Flom LLP in 1996, where she was an associate in the M&A group, before joining Stroock & Stroock & Lavan LLP in 2002 to focus on corporate restructuring. Ms. Perez became a partner in Stroock's Financial Restructuring Group in 2004 and later joined O'Melveny & Myers LLP as a partner in the M&A and Private Equity practice in 2007. In 2012, Ms. Perez moved in-house to Ziff Brothers Investments, L.L.C., where she worked closely with the private equity team as their lead transactions lawyer until that team founded 1901 Partners Management in 2015. Over the years, Ms. Perez has provided pro bono legal services to individuals in a range of matters, including domestic violence, political asylum, public benefits, and education, and to not-for-profit corporations in matters involving corporate governance, labor and employment, and contract negotiations. Ms. Perez is the President of the Board of Directors of The DreamYard Project, the largest arts organization in the Bronx, which provides arts-in-education programming to over fifteen thousand children in the community. In addition, she serves on the Board of Trustees of Rye Country Day School. Ms. Perez holds a B.A. in History from Yale University and a J.D. from the University of Pennsylvania Law School, where she was an editor of the University of Pennsylvania Law Review. She currently serves on the Dean's Council for Penn Law Women. We believe that Ms. Perez is well qualified to serve on our Board due to her extensive legal and compliance background, as well as her experience with mergers & acquisitions.
Dee Dee Sklar, Director Nominee
Ms. Sklar is a seasoned banking executive with over 40 years of experience in the financial services industry. Ms. Sklar's diverse and global leadership experience spans across all functions and segments of the industry and has allowed her to build an extensive network that includes C-suite and Board members across leading private equity and alternative investment management firms, banks and insurance companies. Most recently, Ms. Sklar served as Vice Chair and Head of Subscription Finance at Wells Fargo from 2012 to 2019, where she helped build the bank into a leading global provider of subscription financing. During her time at Wells Fargo, Ms. Sklar also held various corporate governance and leadership positions including Co-Head of the New York Women's Network. Ms. Sklar is the Founder and current Co-Global Chair of Women in Fund Finance and continues to hold global roles with the Fund Finance Association. Ms. Sklar currently serves as an independent director of Kernel Group Holdings, Inc., a SPAC targeting an investment at the intersection of technology and infrastructure/supply chain logistics, as a Business Advisory Board member of Tealbook, a Canadian headquartered global leader in AI supply chain technology, and as a Senior Advisor to 17Capital, a private equity credit platform focused on providing equity solutions and late cycle financings to private equity sponsors. Prior to her time at Wells Fargo, Ms. Sklar worked at WestLB AG, a European global bank from 2000 to 2012, serving as the Head of Financial Institutions Americas and Global Head of Fund Finance from 2004 to 2012. Ms. Sklar led the negotiations of WestLB's sale of its global funds business to Wells Fargo. During her eight years at WestLB, Ms. Sklar oversaw the firm's fund finance business across the U.S., Europe, Asia and Latin America and led the origination of over $70 billion of fund financing for global private equity funds. Prior to joining WestLB, Ms. Sklar was a senior securitization banker at Rothschild Inc. from 1994 to 2000. Ms. Sklar earned a B.S. from the University of Tennessee. We believe that Ms. Sklar is well qualified to serve on our Board due to her lengthy experience working in the financial services sector.
Gene Martin, Senior Advisor
Mr. Martin is CEO of CCF, an asset based lender. As CEO of CCF, Mr. Martin is responsible for leading and growing the Callodine Commercial Finance platform. Prior to serving as President and CEO of CCF, Mr. Martin filled the same role at the company's predecessor firm, GBFC. He is a senior, global capital markets and credit investment professional with over 30 years of experience in leveraged credit spanning from regional, middle-market companies to global enterprises. Prior to joining GBFC, Mr. Martin was the Co-Head of Global Leveraged and Acquisition Finance at Morgan Stanley where he was also a senior member of the firm's Capital Commitments Committee and served as Chairman of Morgan Stanley's High Yield Underwriting Committee. Before his ten-year tenure at Morgan Stanley, Mr. Martin was a Managing Director in Leveraged Finance at DLJ and Credit Suisse First Boston. Mr. Martin also previously worked as a Vice President in Bank of America's Financial Sponsors Group and as an Assistant Vice President and Credit Analyst/Officer at Shawmut Bank. Mr. Martin earned his Bachelor of Science from the University of Connecticut and subsequently received his MBA from the University of Connecticut School of Business.
Brian Collins, Senior Advisor
Mr. Collins is a co-founder of CCF, CSC and RCM. He is also a Director of CCF and member of the Investment Committee for both RCM and CSC. Additionally, Mr. Collins is the managing member of a real estate-focused limited liability company, which owns and/or manages both commercial and residential real estate. He was previously the managing partner of The Collins Group, which was a private investment firm located in Boston, Massachusetts. This company specialized in early stage equity and bridge financing. He has worked on the due diligence, deal structuring and financing for several private equity deals in different industries including real estate, biotechnology, and manufacturing. He also oversees a portfolio of companies in a variety of different industries and has served on the boards of several of these firms. Mr. Collins earned his Master of Business Administration from Bentley University and his Bachelor of Science degree from Lehigh University.