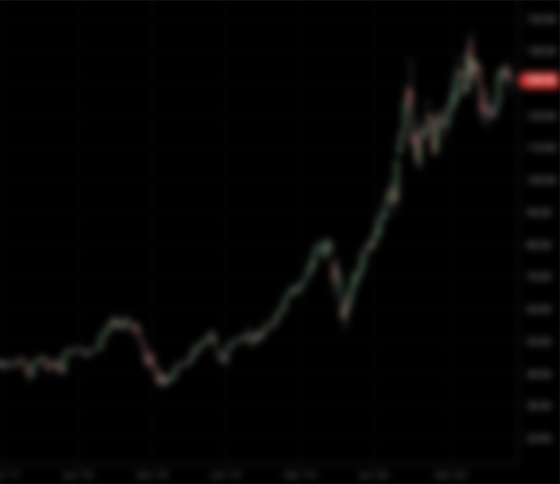 5G Edge Acquisition Corp.
Raised

$300M

CIK

1843093

Focus

Technology, Media, Telecommunications, TMT, Software, Artificial Intelligence, IoT, Cybersecurity
Douglas L. Maine has been our Chairman of the Board and Chief Financial Officer since inception. He has over 40 years of extensive experience in the TMT business areas, AI, information technology services, and enterprise systems and software. Mr. Maine is currently a Senior Advisor to Brown Brothers Harriman & Co ("BBH"), a 200-year-old privately held Wall Street financial services firm and serves on the Board of Directors of three BBH Private Equity portfolio companies. Since 2018, he has been the Lead Director of Acreage Holdings, Inc. (OTCQX:ACRHF, ACRDF), a company in the cannabis industry. He has previously served on the Board of four public companies: (Albemarle (NYSE:ALB), a specialty chemicals company, from 2015 to May 2020; Rockwood Holdings (formerly NYSE:ROC), a specialty chemicals company acquired by Albemarle, from 2005 until 2015, Orbital-ATK (formerly NYSE:OA), an aerospace and defense company acquired by Northrop Grumman, from 2006 to 2017 and BroadSoft (formerly NASDAQ:BSFT), a software company acquired by Cisco, from 2007 to 2018, as well as six private companies which were all acquired by strategic or financial investors. Prior to BBH, Mr. Maine had joined IBM as Chief Financial Officer and Senior Vice President in 1998. As Chief Financial Officer, he was responsible for financial, treasury, tax, business development, internal audit, and real estate activities, as well as IBM Global Financing Corporation. He later was general manager of two operating units of IBM and retired from IBM in 2005. During his tenure, he co-led the sale of the IBM global network for $5 billion. Prior to joining IBM, Mr. Maine was Chief Financial Officer and Executive Vice President of MCI (now part of Verizon) from 1991 to 1998 and was extensively involved in MCI's groundbreaking role in developing the Internet for commercial use. Prior to becoming the Chief Financial Officer, he held a variety of sales, operating and financial leadership roles during his 20-year career at MCI. Mr. Maine is an Executive in Residence at Columbia University Business School, Chairman of the Dean's Advisory Board at Hofstra University Business School and a member of the Dean's Advisory Board at Temple University Business School. He was a two-term member of the Advisory Board (SAG) for the PCAOB, which is the Federal Regulator of the Auditing profession. Mr. Maine has a B.S. from Temple University and an MBA from Hofstra University. He is well-qualified to serve as a Director due to his extensive operational and C-suite experience.
Allen Salmasi has been our Chief Executive Officer, Secretary and Director since inception. Mr. Salmasi is the Chief Executive Officer of Veea Inc, a provider of full stack cloud-to-edge computing and communications platform products and solutions, founded in 2014. He is also the Chairman and Chief Executive Officer of NLabs Inc., a New York-based family office investment firm that he founded in 2013. Mr. Salmasi currently serves on the board of KINS Technology Group Inc. (NASDAQ: KINZ), a blank check company that consummated its IPO in December 2020, and several private companies, including Ostendo, Inc., the first to market company with a quantum photonics chip for quantum imaging, communications and computing applications; mimik technology inc., a distributed hybrid edge-cloud computing company; NextWave HoldCo LLC, a holding company with extensive 2.5 GHz spectrum assets; and serves as the Chairman of the Board of OncoSynergy Inc., a clinical stage oncology company with next generation immunotherapies targeted at glioblastoma and ovarian cancer indications. Prior to founding Veea in 2014, Mr. Salmasi was the Chairman, Chief Executive Officer and President of NextWave Telecom Inc. and, its successor, NextWave Wireless Inc. ("NextWave"), a San Diego-based company that he founded in 1996. In partnership with MCI Communications Corporation, NextWave developed and substantially implemented the first Mobile Virtual Network Operator ("MVNO") service in the US between 1996 and 1998. NextWave acquired substantial spectrum assets in the US and other countries between 1996 and 2007. NextWave Telecom Inc. was acquired by Verizon in 2005 and NextWave Wireless was acquired by AT&T in 2013. NextWave also pioneered several products and technologies, that it spun off or were directly acquired at various times, such as low-power FDD-CDMA chipset (acquired by Texas Instruments), packet-switched wireless broadband network equipment and devices for TDD-CDMA and LTE (acquired by General Dynamics), mixed-signal integrated analog/digital chipsets and devices based on OFDMA (acquired by WiLAN), and mobile media and streaming software platform that was adopted by Google for Android devices (acquired by NTT DoCoMo). Through 2013, NextWave's transactions totaled in excess of $10 billion dollars. Prior to NextWave, he served as the President of Wireless Division, Chief Strategy Officer and a member of the Board of Directors at Qualcomm Incorporated from 1988 to 1995, where he initiated and led the business development activities for the cellular product for Code Division Multiple Access ("CDMA") technology. At Qualcomm, he established two joint ventures with Sony Corporation for manufacturing of the first CDMA handsets and Nortel Networks for manufacturing of CMDA infrastructure, while leading the technology licensing arrangements with many prominent early licensees of Qualcomm. Through his efforts CDMA-based IS-95 standards were adopted in the US, South Korea and several other countries. Mr. Salmasi also initiated the Globalstar low-earth-orbit mobile satellite communications project. While at Qualcomm, he played a key role in the adoption of CDMA in South Korea, China, Japan, India, Brazil and several other countries. Prior to Qualcomm, Mr. Salmasi was the Chief Executive Officer and President of Omninet Corporation from 1983 to 1988, where he initiated and led the development of OmniTRACS that was first demonstrated in 1985. OmniTRACS service became the world's first and largest commercial terrestrial mobile satellite communications service for two-way messaging and position reporting services as the first large scale commercial application of CDMA. Omninet awarded a contract to Qualcomm shortly after its formation in 1985 to manufacture OmniTRACS terminals and in 1988 fully merged with Qualcomm. Mr. Salmasi began his career at NASA JPL in 1979 working on Mobile Satellite Service and other programs. He holds two Bachelor of Science degrees with honors in Electrical Engineering and Business Management and Economics from Purdue University and two Master of Science degrees in Electrical Engineering and Applied Mathematics from Purdue University and the University of Southern California, respectively. While working at Omninet, he completed his doctoral coursework at University of Southern California towards a Ph.D. degree in Electrical Engineering (with his dissertation defense pending to date). Mr. Salmasi received Purdue University's Outstanding Electrical and Computer Engineer Award ("OECE") in 1999 and Purdue University Distinguished Engineering Alumni Award in 2018. He has served as a trustee of Barnard College of Columbia University and is a member of several charitable organizations. He is well-qualified to serve as a Director due to his extensive technical and operational experience.
Fay Arjomandi, who will serve as one of our directors as of the effective date of the registration statement of which this prospectus forms part, is the founder, President and Chief Executive Officer of mimik technology inc. She has led the product development and delivery of hybrid edge-cloud computing solutions at mimik since 2016. While incubating mimik, Ms. Arjomandi was also the Chief Executive Officer of a group of mobile companies which were subsidiaries of Nantworks LLC, a multinational conglomerate holding company, between 2014 and 2016. Prior to NantWorks, Ms. Arjomandi was the Chief Executive Officer of Vodafone xone, an innovation lab and startup accelerator, until 2014. She launched Vodafone xone in Silicon Valley in 2011, which became the global incubation center of the Vodafone Group and the beta brand for Vodafone consumers as well as Vodafone network platforms in the UK, Italy, Spain, Germany, and Egypt. She spearheaded partnership work with emerging and disruptive technologies to enable start-up companies to develop, test, and prepare for commercial deployment in global markets. Additionally, her role expanded to leading Vodafone Ventures, the venture capital arm of Vodafone Group. She was also the President of Vodafone Americas Foundation, an outreach program whose mission is to mobilize communities to resolve shared problems and to enable mobile technology to advance social change in addition to exceptional leadership and vision. Prior to Vodafone, Ms. Arjomandi was the co-founder of two other start-up companies in the technology industry, L3 Technology and Mobidia, where she held senior executive level and Board positions between 2000 and 2008. Mobidia was acquired by App Annie Inc. Ms. Arjomandi is an official member of the Forbes Technology Council. In 2020, she was named by Linux Foundation/State of the Edge as the Edge Woman of the Year. In 2018, she was recognized as the Alumni of the year at Concordia University. In 2014, she was named by San Francisco Business Week as one of the most influential women business leaders in Silicon Valley. Fay received the distinguished Business in Vancouver's 2006 "Top 40 Under 40" award presented to outstanding leaders in their chosen fields. She holds a Bachelor of Applied Science degree in Electrical Engineering from Concordia University, Montreal, Canada. She is well-qualified to serve on our board due to her startup and venture capital experience as well as her operational experience.
Robert Nolan, who will serve as one of our directors as of the effective date of the registration statement of which this prospectus forms part, is the founding partner of Halyard Capital, a private equity firm, and since 2006 chaired its Investment Committee across Halyard's separate funds totaling more than $600 million. He has represented Halyard on the Boards of its portfolio companies in tech-enabled business and information services, digital marketing/data analytics, IT cyber security and IT infrastructure and communications, including Education Dynamics, Practice Insight, Jun Group, Engauge Marketing, LLC, Women's Marketing, Inc., American Consolidated Media, Inflow, North Dakota Holdings, and TRANZACT. From 2001 until 2006, Mr. Nolan was the Chief Executive Officer of the BMO Private Equity Group, overseeing an investment portfolio with $1 billion in capital. Previously, he was Managing Director and Head of Media & Telecommunications Investment Banking at CIBC World Markets from 1998 to 2000. Prior to CIBC, Mr. Nolan was Telecommunications Group Head at UBS Securities from 1996 to 1998. He also worked for nine years at Goldman, Sachs & Co. in the Telecommunications, Media & Technology Group from 1987 to 1996. Currently he serves as a Senior Advisor to Brown Brothers Harriman, the Mission OG Group and Connecticut Innovations, and he also serves on the Board of Directors of Point Pickup Technologies, a last-mile logistics business since 2020 and Curacity, a travel technology firm, since 2019. He is a member of the New York and Washington, D.C. Bar Associations. Since March 2021, he has been a director nominee of ONS Acquisition Corp., a blank check company currently in registration with the Securities and Exchange Commission. Mr. Nolan received his Doctor of Law (J.D.) degree from the Fordham University School of Law and his Bachelor of Science degree in Business Administration from Georgetown University, where he is a member of the McDonough School of Business Board of Advisors. He is well-qualified to serve on our board due to his extensive investing and finance background, as well as his experience serving on multiple private company boards.
Hillel Weinberger, who will serve as one of our directors as of the effective date of the registration statement of which this prospectus forms a part, has since 2010 been a Principal of HLA, a privately-owned venture capital firm. Prior to this, from 2007 to the present, Mr. Weinberger has been co-founder of Hillmark Capital Management, L.P., and before this was a Senior Vice-President of Loews/CNA Holdings, a property and casualty insurance company, from 1988 to 2006. Prior thereto he was a Senior Vice-President of Presidential Life, from 1982 to1988. He has served on the boards of Global Crossing Ltd. (telecommunications; NYSE: GX) from 1997 to 2000, where he chaired the Audit Committee, and News Communications, Inc. (newspaper and magazine publishing) from 1990 to1993. He is currently a director of GX Acquisition Corp. II, a blank check company that consummated its initial public offering in March 2021 and is currently searching for an initial business combination. Since 2019, he has served as a director of GX Acquisition Corp., a blank check company currently in the process of consummating its initial business combination with Celularity Inc., a clinical-stage biotechnology company. Mr. Weinberger attended Temple University and the Benjamin N. Cardozo School of Law. He is well qualified to serve on our board due to his investment, operational and board experience.