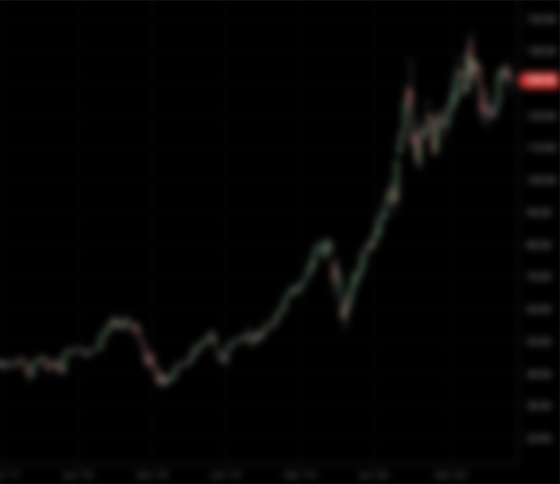 Mr. Gregg S. Hymowitz is the Chief Executive Officer and a director of the Company . Mr. Hymowitz is Chairman and Chief Executive Officer of EnTrust Global and Chair of EnTrust Global's Investment Committee, Compensation Committee and Financial Controls Committee, and is a member of the Management Committee and "Blue Ocean" and "Blue Sky" Executive Committees. He is also the Chairman of the Board of Directors of Purus Marine Holdings LP, the environmentally-focused shipping company launched by EnTrust's Blue Ocean 4Impact strategy. Mr. Hymowitz is a Founder and has been the Managing Partner of EnTrust Global since its founding (as EnTrust Capital) in April 1997. Prior to EnTrust Global, Mr. Hymowitz was Vice President at Goldman, Sachs & Co., which he joined in 1992. For the preceding two years, Mr. Hymowitz was an attorney in the Mergers & Acquisitions practice at Skadden, Arps, Slate, Meagher & Flom. Mr. Hymowitz is a former board member of the Board of Trustees of Montefiore Medical Center and served two terms as a Trustee of the Riverdale Country Day School. Mr. Hymowitz received his J.D. degree from Harvard Law School and his B.A. degree from the State University of New York at Binghamton. Mr. Hymowitz was the 1985 Harry S. Truman Scholar from New York, the 1987 British Hansard Society Scholar and the 2004 recipient of the Governor's Committee on Scholastic Achievement Award.
Mr. Gary Fegel is the Chairman of the Company . Mr. Fegel is a seasoned global investor and operator who has deep investment experience across the technology, logistics, healthcare, real estate, and commodities sectors. Mr. Fegel was a Senior Partner at Glencore Plc, one of the world's largest commodity trading and mining companies. He was responsible for the firm's global aluminum business, where he led a team of over 120 people worldwide. In such capacity, Mr. Fegel established an extensive global network, ranging from governmental entities and conglomerates to private enterprises. Mr. Fegel helped take Glencore public at a $50 billion valuation and exited the company upon its merger with Xstrata Plc, which valued the combined entity at over $80 billion. Following Glencore, Mr. Fegel founded GMF Capital in 2013 as a global investment platform focusing on private equity, real estate and alternative investments. In 2015 Mr. Fegel co-founded GMF Real Estate, an asset management business primarily focused on investing in real estate and healthcare. Since inception, GMF Capital and GMF Real Estate have executed over 100 real estate, private equity and credit transactions. Prior to Glencore, Mr. Fegel worked as a trader for UBS and Credit Suisse First Boston in their derivates departments, based in Zurich, London, and New York. Mr. Fegel is currently employed by GMF Holding AG, as President and Chairman of the Board Directors. GMF Holding AG is an investment holding company headquartered in Switzerland and is the ultimate parent of GMF Capital LLC. Mr. Fegel has held this position for over five years. For the avoidance of doubt it is not affiliated with the Company. Mr. Fegel serves on the board of several private companies, including Videri Inc., MyskySA, and Swiss Properties AG. Mr. Fegel holds an M.B.A. from the University of St. Gallen.
Ms. Sophia Park Mullen is the President and a director of the Company . Ms. Mullen is as a Senior Managing Director at EnTrust Global, a member of the Management Committee, and a member of the Global Investment Committee. Ms. Mullen joined EnTrust Global as a Vice President in September 2013 with over 5 years' previous experience in the industry. Before joining the firm, Ms. Mullen was an Associate in the New York office of Sidley Austin LLP and a member of the firm's Corporate Reorganization and Bankruptcy Group where she focused on representing both debtors and creditors in a wide variety of matters. Ms. Mullen received her B.S. degree from Georgetown University and her J.D. degree from the University of Notre Dame Law School.
Ms. Louise Curbishley has agreed to serve on the Board of Directors of the Company . Since November 2019 to the present date, Ms. Curbishley has served as the Chief Financial Officer of Members Exchange (MEMX), a market operator founded in 2018 by leading members of the global financial community, which aims to help drive simplicity, efficiency and competition in equity markets. MEMX closed on a $70 million second round financing in May 2020 and commenced trading operations in September 2020. Ms. Curbishley joined MEMX as their first Chief Financial Officer, and in her role is responsible for all audit, financial and tax matters. Previously, starting in 2014, she was the founding Chief Financial Officer and Partner at Hitchwood Capital Management, a roughly $3 billion hedge fund. In 2018, she was named one of the "Fifty Leading Women In Hedge Funds," an annual list compiled by the Hedge Fund Journal, in association with Ernst & Young. Prior to Hitchwood, she served as the Chief Financial Officer of a number of other hedge funds, including Scout Capital and Libra Capital. She began her career in consulting, focusing on strategy and mergers & acquisitions. Ms. Curbishley is a Certified Public Accountant, and received her MBA degree from Harvard Business School and a Masters of Engineering degree from the University of Oxford.
Ms. Linda Hall Daschle has agreed to serve on the Board of Directors of the Company . In 2009, she formed her own consulting company, LHD & Associates, Inc., which she led until her retirement in 2018. Ms. Daschle was nominated by President Bill Clinton and confirmed in 1993 to begin a four-year term as FAA Deputy Administrator and FAA Acting Administrator, where she led efforts to overhaul the agency's air traffic control modernization program and implementation of major safety improvements. Ms. Daschle was the first woman to serve as FAA Acting Administrator. Prior to holding that position, she helped start a regional airline, worked for the Civil Aeronautics Board, and became a top executive with the American Association of Airport Executives. She returned to the private sector in 1997 and chaired the public policy practice for over a decade at Baker, Donelson, Bearman, Caldwell, & Berkowitz, PC. Since 2014, Ms. Daschle has served as Board National Security Advisor for Aireon, LLC and is also a member of the company's Advisory Board. Aireon operates the first-ever global space-based air traffic surveillance system for Automatic Dependent Surveillance-Broadcast (ADS-B) equipped aircraft. She is a member of the Smithsonian National Aviation and Space Museum advisory board. Among the honors bestowed upon Ms. Daschle are placement in the Kansas Aviation Hall of Fame, the Amelia Earhart Pioneering Achievement Award and recipient of the Air Traffic Control Association's most prestigious honor—the Glen A. Gilbert Memorial Award.
Mr. Jonathan Silver has agreed to serve on the Board of Directors of the Company . Mr. Silver is one of the nation's leading clean economy investors and advisors and has been recognized as one of the United States' "Top 10 Green Tech Influencers" by Reuters. Mr. Silver currently serves as a Senior Advisor at a leading investment bank, and has served in such capacity since April 2020. Mr. Silver also currently serves on the boards of National Grid (NYSE: NGG), a FTSE 15 utility company, and Plug Power (NASDAQ: PLUG), the country's leading manufacturer of hydrogen fuel cells, and has served in such capacities since May 2019 and June 2018, respectively. He has served on the board of Peridot Acquisition Corp., a blank-check company generally focusing on opportunities within the energy industry that are driven by the elimination or mitigation of greenhouse gases (which announced its pending merger with Li-Cycle Corp. on February 16, 2021), since October 2020. He is also on the board of several privately held clean economy companies. From February 2015 to December 2020, Mr. Silver served as Managing Partner of Tax Equity Advisors LLC, which managed investments in large-scale renewable projects. From 2009 to 2011, Mr. Silver served as Executive Director of the Loan Programs Office during President Obama's administration, leading the government's $40 billion clean energy investment fund and its $20 billion advanced automotive technology fund, providing financing for a wide range of solar, wind, geothermal, biofuels, fossil, nuclear energy and electric vehicle projects. Earlier, Mr. Silver co-founded and served as Managing Partner of Core Capital Partners, a successful early-stage investor in battery technology, advanced manufacturing, telecommunications and software and as Managing Director and the Chief Operating Officer of Tiger Management, one of the country's largest and most successful hedge funds. He began his business career at McKinsey and Company, a global management consulting firm. In addition, Mr. Silver served as a policy advisor to four U.S. Cabinet Secretaries – Energy, Commerce, Interior and Treasury. Mr. Silver received his B.A. degree from Harvard University and an advanced degree from The Institute of Political Studies in Paris, and has received both the Fulbright and Rotary Graduate Fellowships.
Ms. Noorsurainah (Su) Tengah has agreed to serve on the Board of Directors of the Company . Since 2019, Ms. Tengah has served as the Executive Manager and Head of Alternative Assets, for the Brunei Investment Agency, the sovereign wealth fund of the Government of Brunei, which was founded in 1983. Ms. Tengah has been with the Brunei Investment Agency for over 15 years; her prior positions have included the Head of Absolute Return, Portfolio Manager Private Equity, Assistant Portfolio Manager External Fund Management, and Analyst of the Macro, Fixed Income, Credit and Equity group. In her current role, she leads a team of 22 investment professionals focused on private and public market investments across the globe, and oversees the strategy and execution for all private equity, absolute return and commodities-related investments. Ms. Tengah serves on the board of directors of Boqii Holdings and was a part of the team that led the recent initial public offering of its American Depositary Shares on the New York Stock Exchange; she also serves on the boards of several private companies. She has completed the Program for Leadership Development at Harvard Business School, and holds an MSc in Finance and Economics from the Manchester Business School.