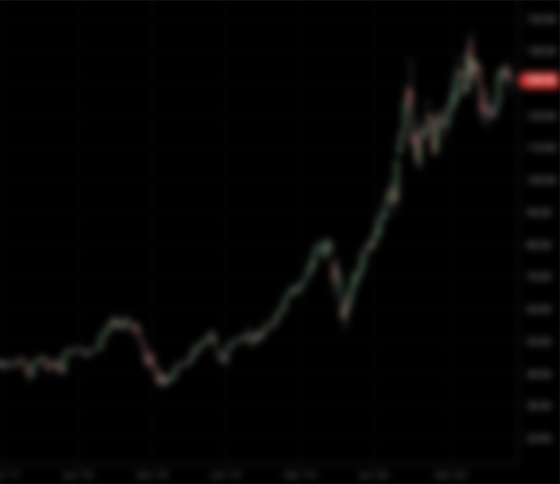 Trinity Acquisition Corp.
Raised

$250M

CIK

1844300

SPAC Ticker

TRNY.U

Focus

Consumer
Mr. Li Ning
Mr. Li, serving as our Chairman, is the founder of the Li-Ning brand and the Executive chairman, Joint Chief Executive Officer and Executive Director of Li Ning Co. He is also a member of the nomination committee of Li Ning Co. Mr. Li served as the interim Chief Executive Officer of Li Ning Co. from March 18, 2015 to September 1, 2019, and has served as the Joint Chief Executive Officer since September 2, 2019 with his focus being on the overall control and strategic planning of the company. Mr. Li serves as Chairman, the Chief Executive Officer and the Executive Director of Viva China Holdings Limited (8032.HK), in which he is a controlling shareholder. Mr. Li has also served as Non-Executive Chairman of LionRock since 2019.
Mr. Li holds a bachelor's degree in law from School of Law of Peking University in China, an executive M.B.A. degree from Guanghua School of Management of Peking University, a technical honorary doctorate from Loughborough University in the United Kingdom and a degree of Doctor of Humanities honoris causa from The Hong Kong Polytechnic University. In June 2010, Mr. Li was also conferred honorary fellowship by The Hong Kong University of Science and Technology.
Mr. Li has also been actively involved in charities via his "Li Ning Foundation" and his support to active and retired Chinese athletes and coaches in establishing "The Chinese Athletes Educational Foundation", which aims at providing subsidies for further education and trainings for athletes and to support educational development in impoverished and remote areas in China. In October 2009, Mr. Li was appointed by The United Nations World Food Programme (WFP) as "WFP Goodwill Ambassador against Hunger". Since 2003, Mr. Li has been the ambassador of Lifeline Express Foundation, a charitable organization that provides free cataract operations on a train — the Lifeline Express — for patients living in remote areas of China. To date, Mr. Li had donated more than RMB100 million (US$15 million) in disaster relief and charitable events, including more than RMB11 million (US$2 million) for coronavirus relief campaigns in February 2020 and RMB12 million (US$2 million) for the Sichuan earthquake relief in May 2008. Mr. Li was recognized as one of "China's Philanthropists of the Year" in 2016 at the China Annual Conference on Philanthropies and as one of "60 Most Influential philanthropists in China" in 2009 by Gongyishibao.
Mr. Daniel Kar Keung Tseung
Mr. Tseung, serving as our Co-Chief Executive Officer and Chief Financial Officer, is the founder & managing director of LionRock Capital. Mr. Tseung has over 25 years of experience in the private equity industry. At LionRock Capital, he led the investments in Clarks, InterMilan Football Club, Lufax, Suning Sports, DiDi Chuxing and Jinxin Fertility, among others.
Prior to founding LionRock Capital in 2011, Mr. Tseung served as the managing director of Sun Hung Kai Properties Direct Investments Limited, the private equity division of one of Asia's largest conglomerates whose business interests include real estate, financial services, telecommunications, and infrastructure. Before joining the Sun Hung Kai Properties Group in 2000, Mr. Tseung worked from 1997 to 2000 at GE Equity, the private equity arm of GE Capital, and from 1993 to 1995 at DE Shaw, a major global hedge fund.
Mr. Tseung is one of the pre-IPO investors of Gourmet Master (Taiwan Stock Exchange: 2723), a leading café and bakery operator in Greater China. Gourmet Master is principally engaged in the production and distribution of beverages, bread and cakes under the brand 85°C. As of September 30, 2020, the company operated 1,120 stores worldwide, including 575 in mainland China, 455 in Taiwan, 66 in the U.S., 16 in Australia, and 8 in Hong Kong. Mr. Tseung served as an independent director post his investment in 2009, and stayed with the board for another six years as invited by the management after Gourmet Master was listed in 2010. Mr. Tseung assisted the company to expand globally especially in China, and provided strategic and corporate governance support.
Besides Gourmet Master, Mr. Tseung also served on the boards of several listed companies. Mr. Tseung served as an independent director for HC2 Holdings (NYSE: HCHC), a diversified investment holding company which seeks to acquire and grow attractive businesses that generate sustainable free cash flow from 2014 until 2016. Mr. Tseung also served on the Board of Directors of RCN Corporation (NASDAQ: RCNI), a leading cable, telephone, and data services provider, and served as Chairman of the Compensation Committee. Mr. Tseung was a RCN Board Director from 2004 until the acquisition of RCN for US$ 1.2 billion in August 2010. Mr. Tseung also served as an independent Board Director of Owens Corning (NYSE: OC), a Fortune 500 company and a world leader in supplying building materials systems and composite solutions from 2006 until 2010. Mr. Tseung is a Senior Advisor of Owens Corning. As at January 20, 2021, Owens Corning had a market capitalization of US$9.4 billion. Mr. Tseung holds a Bachelor's degree from Princeton University and a Master's Degree from Harvard University.
Mr. David Tse Young Chou
Mr. Chou, our Co-Chief Executive Officer, brings a wealth of direct investment and financial services experience through an over 25-year career at major investment banks. Mr. Chou was Co-Head of Asian Special Situations Group ("ASSG") and a member of the Global Special Situations Group's Investment Committee at Goldman Sachs. He has a wide-ranging experience pertaining to Goldman Sachs' global investment efforts, and was named partner at Goldman Sachs in January 2011. Mr. Chou retired in 2020 after almost 20 years at the firm.
During his tenure at Goldman Sachs, Mr. Chou held board directorships at a number of portfolio companies in which Goldman Sachs invested in, and provided strategic and financial guidance to those companies. He was an executive director of WH Group Limited from November 2010 to December 2013, during which the eventual merger between WH Group and Smithfield Foods Inc. was consummated in September 2013 and WH Group subsequently listed in Hong Kong in August 2014. The merger with Smithfield Foods Inc., in particular, represented one of the largest foreign direct investments in the U.S. by a Chinese firm at the time was regarded as a success story in terms of post-acquisition integration.
Prior to joining Goldman Sachs in 2000, Mr. Chou worked as an investment banker at Merrill Lynch & Co., in New York and in Hong Kong. At Merrill Lynch & Co., Mr. Chou specialized in mergers and acquisitions, where he worked on numerous mergers including the landmark transaction between the Hong Kong Stock Exchange and the Futures Exchange in 1999. Prior to his tenure at Merrill Lynch & Co., Mr. Chou started his career with Oracle Corporation in the US where he worked as a project leader at Oracle's Professional Services Group from 1990 to 1994.
Mr. Chou holds a Bachelor's degree in Electronic and Electrical engineering from The University of Manchester, a Master's degree in Engineering Sciences from The Thayer School of Engineering at Dartmouth College as well as a Master's degree in Business Administration from The Booth Graduate School of Business at The University of Chicago.
Mr. Lee Scott Hillman
Mr. Hillman is an independent Director. Mr. Hillman has served on the board of directors of a number of public companies, including Lawson Products Inc. (NASDAQ: LAWS) (a distributor of systems, services and products to the industrial, commercial and institutional maintenance, repair and replacement marketplace) since 2004, Business Development Corporation of America (a publicly registered business development company) since 2017, Broadtree Residential, Inc. (a publicly registered real estate investment trust) since 2020, and Franklin BSP Private Credit Fund (a publicly registered management investment company) since 2020. Mr. Hillman currently serves as lead independent director of Lawson Products Inc. and chairs its Audit and Compensation Committees. He also chairs the Audit Committees of Business Development Corporation of America, Broadtree Residential, Inc. and Franklin BSP Private Credit Fund.
Mr. Hillman has served as President of Liberation Advisory Group (a private management consulting firm) since 2003. In addition, he has been the Chief Executive Officer of Performance Health Systems, LLC (a distributor of specialty health and exercise equipment) since 2012, and its predecessor since 2009. From 2006 to 2008, Mr. Hillman served as Executive Chairman and Chief Executive Officer of Power Plate International ("Power Plate") and headed up Power Plate's North American operations from 2004 through 2006. Previously, Mr. Hillman was Chief Executive Officer of Bally Total Fitness Corporation from 1996 to 2002 where he was also Chairman of the board from 2000 to 2002. Previously Mr. Hillman served on the board of directors of HealthSouth Corporation (NASDAQ: HSRC) (predecessor of Encompass Health Corporation (NYSE: EHC)), Wyndham International, Inc. , RCN Corporation (where he was Chairman), Professional Diversity Network (NASDAQ: IPDN), HC2 Holdings, Inc. (NYSE: HCHC) and as a trustee of Adelphia Recovery Trust. Mr. Hillman has also served on the board of directors of Swingbyte, LLC since 2011.
Mr. Hillman holds a B.S. in Finance and Accounting from the Wharton School of the University of Pennsylvania and an M.B.A. in Finance and Accounting from the Booth School of Business of the University of Chicago. Mr. Hillman is a Certified Public Accountant and former audit partner with Ernst & Young.
Mr. Jingsheng Huang
Mr. Huang is an independent Director. Since December 2015, Mr. Huang has served as a director at Yiren Digital Limited (NYSE: YRD), a personal financial services platform in China. Since August 2018, Mr. Huang has served as an independent non-executive director at Soho China Limited (0410.HK), a company engaging in real estate development and property investment, where he is a member of its audit committee, remuneration committee and nomination committee. From May 2010 to May 2019, Mr. Huang also served as an independent non-executive director at Besunyen Holdings Company Limited (0926.HK), a company mainly engaging in the research and development, production and sale of therapeutic teas and medicines, where he served as chairman of the remuneration committee and member of the audit committee and the nomination committee. Mr. Huang also previously served as board director at Clear Media Limited (0100.HK) from 2008 to 2011 and Shanda Interactive Entertainment Limited (NASDAQ: SNDA) from 2005 to 2012.
Since June 2020, Mr. Huang has been the Founding Partner of CreditEase Impact Fund, an impact investing venture capital fund in China focusing on healthcare, education and impact hiring. From 2011 to 2014, Mr. Huang was Partner of TPG Growth and RMB Funds, based in Shanghai, China. Prior to TPG, from 2005 to 2011, he was Managing Director at Bain Capital LLC, where he served as a member of Asia Investment Committee and co-led a 70-professional Asia team in Shanghai, Hong Kong, Tokyo and Mumbai to invest through Bain Capital Asia Fund I and to co-invest Asia portions of Bain Capital private equity funds in the US and Europe. His other investment positions included Managing Director of Softbank Asia Infrastructure Fund I (SAIF) and Senior Manager of Strategic Investments at Intel Capital. Before his investment career, Mr. Huang worked as Director of Asia Pacific Research Operations at Gartner Group (NYSE: IT), Co-founder and Vice President of Marketing at Mtone Wireless.
From July 2014 to June 2020, Mr. Huang served as the Managing Executive Director at Harvard Center Shanghai — the official organization of Harvard University in Asia Pacific. He was the former Deputy Chairman of Shanghai Private Equity Association and former Governor of China Venture Capital Association. Mr. Huang received an M.B.A. from Harvard Business School, an M.A. from Stanford University and a B.A. from Beijing Foreign Studies University.
Ms. Ming Ming Anna Cheung
Ms. Cheung is an independent Director. From August 2015 to September 2020, Ms. Cheung was the Chief Executive of Jardine Pacific Limited, managing 8 business units spanning construction & engineering, aviation services, IT and food & beverage sectors with operations in Hong Kong, China and South East Asia.
Ms. Cheung has over 20 years of experience in the private equity and finance industries. Prior to her appointment at Jardine Pacific Limited, Ms. Cheung was Senior Advisor to Fountainvest Capital from 2013 to 2015. From 2012 to 2013, Ms. Cheung was Senior Advisor to LionRock Capital. From 2001 to 2012, Ms. Cheung was Partner at 3i Asia Pacific plc and was one of the founding partners of its business in North Asia, responsible for the development of the business in Greater China and Korea. She has been focusing on deal sourcing and execution of investments, as well as office management and team building. Ms. Cheung has served as board director to a number of investment portfolio companies including Gulf Security Technology Co., Ltd (海灣科技), PCD Stores (Group) Limited (巴黎春天百貨) and Little Sheep Group Limited (小肥羊) prior to their IPOs in Hong Kong and was instrumental in guiding management on strategy, financial reviews, M&A discussions and preparation of the IPO. Prior to 3i, Ms. Cheung worked for Intel Capital and Whitney & Co focusing on telecommunications and IT investments in the PRC, Hong Kong and Korea. Before that, Ms. Cheung worked in investment banking with Salomon Brothers, New York and Bankers Trust, Hong Kong in the areas of corporate finance, capital markets and M&A.
Ms. Cheung was Executive Director of Hong Kong Venture Capital Association (HKVCA). Ms. Cheung has a B.A. in Computer Science from University of California, Berkeley and an M.B.A. from the Wharton School, University of Pennsylvania.
Mr. Christian Karl Nothhaft
Mr. Nothhaft is an independent Director. Since 2018, Mr. Nothhaft has served as Founder and Chairman of China Group International Investment Limited, a company that invests in the health and beauty segment, focusing on Chinese consumers needs and related products, services and artificial intelligence technologies. Mr. Nothhaft was previously Chief Executive Officer of Watsons China from 2007 to 2017. During his tenure at Watsons China, Watsons China had grown to become a leading health and beauty company in China, with over 3,000 stores in more than 400 cities, a shopper intelligence database with over 65 million members and various e-commerce/mobile commerce platforms.
Prior to joining Watsons China, Mr. Nothhaft served as Managing Director at Fortress Retail (HK) Limited from 2005 to 2007 where he performed a brand turnaround and implemented ecommerce, Managing Director at Watsons Wine (HK) Limited from 2003 to 2005 where he developed and built out an online and offline retail concept and implemented global sourcing, Managing Director at Fresico Inc. from 1999 to 2000 where he built a frozen food original design manufacturer in China focusing on Japan and Asia, and General Manager at Movenpick Asia from 1995 to 2003 where he sourced investors and franchise partners and built Asia-wide store operations for restaurants and bakeries in Korea, Hong Kong, Singapore and Indonesia and co-built market entry for ice cream business in Japan and Asia.
Mr. Nothhaft has also served as Director at Yanli Cosmetics (China) Co., Ltd. since 2020, Director at Hopewell Allied Limited since 2020, Director at Global Beauty International Limited and its subsidiaries since 2021, Director at Ariel Assets Limited since 2003, Director at Personal Wellness Limited since 2020 and Director at Active Management Limited since 2020. Since 2016, Mr. Nothhaft had also been a member of the Leadership Committee of the China National Chain-store Association. Mr. Nothhaft holds a bachelor's degree in Business Administration from the Munich University of Applied Sciences.