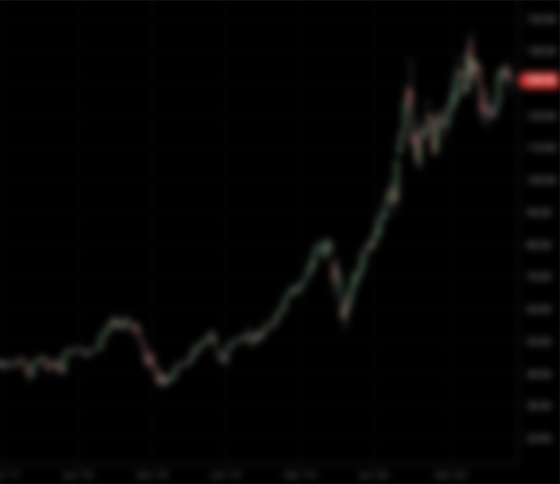 ACBA
Definitive Agreement
DDC Enterprise Limited
Ace Global Business Acquisition Ltd
Raised

$46M

CIK

1844389

Focus

Gaming, Ecommerce
Eugene Wong. Mr. Eugene Wong has been our Chief Executive Officer and Chairman of our Board since our inception. Mr. Wong joined Whiz Partners Inc. in May 2013 and is currently the managing director of Whiz Partners Asia and the partner and chief investment officer of the China Hero PJ Fund. Mr. Wong has a wide range of experience both in the financial and gaming industry for over a decade. During his time at Whiz Partners, he became chief investment officer of the China Hero Fund, an incubation program to support Chinese developers to create the next blockbuster console game on the PlayStation platform. China Hero Fund is an exclusive collaboration with Sony Interactive Entertainment, one of the largest console gaming companies in the world. During his time at Whiz Partners Asia, he also personally oversaw the injection of multiple Japanese technology companies in audio middleware, debugging and testing and graphics renderings into the China market to improve the quality of games. Prior to his role at Whiz Partners, he spent two years as a merger and acquisitions analyst at CDC Software Inc. (NASDAQ: CDCS) from August 2009 to May 2011, where he worked closely with the senior management team to conduct financial analysis, due diligence and deal structuring. He then spent one year as an investment analyst at World Bank Group from August 2012 to May 2013, where he gained experience in market analysis and creating valuations to identify favorable investment opportunities. Mr. Wong obtained his Master of Business Administration degree from the MIT Sloan-Tsinghua Program at Tsinghua University in May 2013, and his Bachelor of Arts in Economics degree in University of Chicago in July 2009.
Nicholas Xue-Wei Tan. Mr. Nicholas Tan has been our Chief Financial Officer since inception. Mr. Tan has had a wide range of experience in management and operating roles in e-commerce, consulting, consumer retail and energy production companies. He has been a partner at East Ocean Capital, an investment holding company focused on consumer, education and healthcare sectors since June 2015. Beginning from February 2018, Mr. Tan is also a director of the board of Zhejiang Jianqiao Energy Co. Ltd, and is responsible for the development of the $150 million seminal crude oil terminal at Ningbo-Zhoushan Port. From January 2016 to January 2018, he was the vice president of China Mall Group, South Africa's largest group of Chinese malls. He oversaw the launch of 150,000 msg Home Africa mall in Johannesburg, South Africa. Prior to this role, he was one of the co-founders of Shopee, one of the most popular e-commerce platforms in Southeast Asia. As the regional operations director of Shopee, he managed the business operations and product development across Thailand, Philippines, Singapore, Taiwan, Malaysia, Vietnam and Indonesia. Shopee was later acquired by Sea Group. Mr. Tan also worked as an associate consultant at Bain & Company, specializing in consumer retail and private equity from January 2013 to April 2015. In 2012, he also served as a policy analyst at the Ministry of Health, PRC, where he advised on nationwide health policies and helped author multiple research papers published in leading medical journals. Mr. Tan obtained his bachelor's degree in biology at Harvard University.
Robert Morris. Mr. Morris has served as a Director since our inception. Mr. Morris has had over a decade of experience working in the banking and investment industries with experience in trading convertible bonds. He is currently a portfolio manager at Oasis Management, a private investment fund management company with $1.2 billion of assets under management. From June 2010 to October 2016, he worked at UBS Investment Bank in both London and Hong Kong. He spent the first 2 years in London where he was a convertible bond trader focused in the technology, telecoms, and real estate market. In June 2012, he moved to UBS's Hong Kong office where he specialized in high yield credit, distressed convertible bonds, and trading special situation convertibles. He also helped advise bankers and capital market groups on looking for optimal solutions to refinance under difficult financial situations. In 2013, he was promoted to be the associate director where he managed risk management, marketing making and proprietary trading in pan-Asian convertible bonds. Mr. Morris graduated from London School of Economics with a Bachelor's in Economics with 1st class honors in 2009. After which, he obtained his CFA license.
Yan Xu. Ms. Xu has served as a Director since our inception Ms. Xu has had over 6 years of experience working in the Chinese gaming market and in a variety of industries in the Japanese market. She has also worked closely with top executives in PRC companies. Since February 2014, Ms. Xu has served as the head of the Japanese division for Whiz Partners Asia Ltd where she worked closely with Japanese companies to help identify potential Chinese partners to expand their business operations. She has also been the vice president of the China Hero Fund project, one of the first funds created to support game developers in China since 2016. This project was a collaboration with Sony Interactive Entertainment, one of the largest gaming companies in the world. Throughout the process, she worked closely with Sony to conduct due diligence and screen potential candidates. She was also responsible for post-investment tracking of the funds' invested projects where she worked closely with co-GP Haikun Capital (a subsidiary of Haiyan Group) to track the financial progress, monitor development, launch milestones etc. Prior to her role, she worked as the assistant to the chief executive officer for Blue Ridge China, where she was responsible for post-investment tracking. Between 2008 to 2011, she worked at SinoCom Software Group Ltd. as secretary to the Third Division and Team Leader of the Translation Department. Ms. Xu also spent 3 years working at Neusoft Group Co. Ltd as secretary of business software division and team leader of translation department. She graduated from Dalian University of Foreign Studies with a Bachelors in Japanese in July 2003, and from Jilin University with a minor in law in July 2005.
Leslie Chow. Mr. Chow has served as our Director since our inception. Mr. Chow specializes in helping companies based in China and the Asia Pacific region to publicly list in US, Hong Kong and Australia equity markets as well as providing financial consulting services. He has been the co-founder ZHEN, a blockchain app for art authentication since July 2020 and chief financial officer of Phase Scientific International Limited, a biotech startup that specializes in improving performance of point-of-care and lab-based diagnostics since August 2019. He has also been an independent non-executive director for Golden Power Group Holdings (HKex:3919) since July 2015. Prior to these roles, he worked at Takung Art Co., Ltd, first as a consultant and then as chief financial officer where he managed and controlled all financial related activities for the company from August 2015 to August 2019. From April 2009 to August 2015, he was a partner at Albeck Financial Services where he managed the Asia-Pacific office focusing on companies that want to be publicly listed and also offering financial consultation in merger and acquisitions transactions, valuation of financial instruments, financial statements, cross-border equity and GAAP. From 2005-2009, he was a senior auditor at Deloitte & Touche LLP where he facilitated multinational audit engagements in internal control procedures and reporting. He graduated from University of California Santa Barbara with a Bachelor's in Business Economics with an emphasis in Accounting in 2005. He has also obtained his CPA license and passed the CFA level 2 examination.